Saul Canelo Alvarez Girlfriend: Hottest Pics of Marisol Gonzalez
May 5, 2012

Saul "Canelo" Alvarez just got done clearing $2 million for defeating "Sugar" Shane Mosley in what could be the 40-year-old Mosley's last bout, and boy does Alvarez have a great woman to go home to celebrate with.
Marisol Gonzalez might not ring a bell to some, but anyone who tunes into her on Mexican television will be more than happy to tell you all about how much prettier she makes their television screens when she comes on in a personality role.
She also competed in the 2003 Miss Universe pageant, so perhaps our pageant aficionados out there will recognize her from that.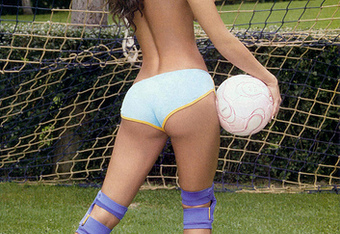 Here, we see the perfect combination of hot women and sports, as Gonzalez holds a soccer ball in one hand, as she stands with her topless back towards the camera. How she didn't come away with the first-place sash in the event in Panama City in 2003 is beyond me.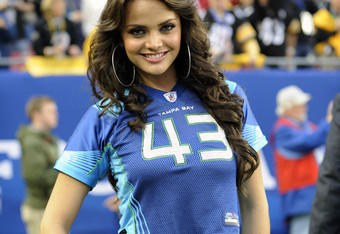 While this photo may not be as revealing as the one above, this is Gonzalez sporting the official Super Bowl 43 jersey. Again, you can't get better than a hot woman sporting some sports gear, and at the Super Bowl no less. Definite turn-on.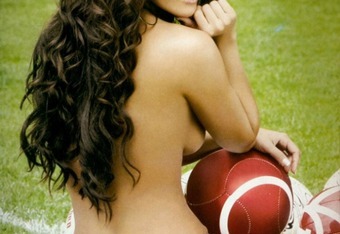 Here's the one you guys have been wanting to see, the classy shot of Alvarez's girlfriend just casually sitting on the gridiron with a football in one hand, and one of her best assets being shown off in a light pink thong.