Mayweather vs Cotto: Result Will Impact Possible Pacquiao Bout
May 6, 2012

Chris Trotman/Getty Images
If Floyd "Money" Mayweather loses to Miguel Cotto, it will not only impact the status of both fighters in the ring, but it will also impact Manny Pacquiao's career as well.
It's inevitable, isn't it? Somehow Pacquiao always finds himself in the equation whenever Mayweather is mentioned.
These two fighters are stuck to each other for better or for worse, and it all hinges around that one number that follows Mayweather around like a badge of honor, or perhaps sometimes a heavy weight—zero.
Mayweather boasts the incredible career record of 42-0, and many would consider him to be one of the best boxers of all time, if not the best.
While many others consider Pacquiao equally as good if not better, he does have three losses and two draws under his belt to go along with his 54 wins.
Either way, they are two of the best of our time, and one could only hope that one day we will see them square off in the ring.
This match tonight between Mayweather and Cotto will have a huge impact on the possible dream bout, though. Here's how both a Mayweather win and loss would play out:
Mayweather Win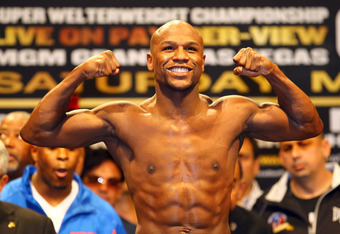 Al Bello/Getty Images
This is the most likely scenario and would be the status quo. Mayweather would continue considering himself the best ever, Cotto would go on to fight another day, and the media and boxing world would continue their pursuit of the dream Mayweather vs. Pacquiao match. 
Could Pacquiao be the first person to beat "Pretty Boy" Floyd? The pressure would be on, and if that fight were to happen it would easily be one of the most highly anticipated sports events of all time.
Mayweather Loss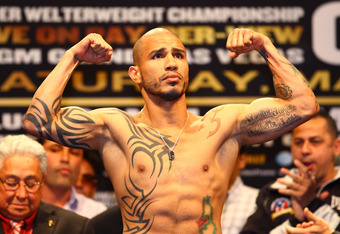 Al Bello/Getty Images
A Mayweather loss would literally shift the boxing world as we know it. Miguel Cotto would receive an instant celebrity and legendary status, and all of a sudden the Mayweather vs. Pacquiao match wouldn't mean as much.
We would have already seen Mayweather go down at the hands of another fighter, and Pacquiao would lose just about any incentive to fight him.
He wouldn't get the credit for being his first loss, and even a win against Mayweather would be watered down a bit. That said, Mayweather would most likely be more motivated to make it happen so he could redeem himself.
If Cotto wins, everything in this rivalry changes, and I doubt we'd see our dream bout, ever.