Kentucky Derby 2012: Horses You Are Better off Avoiding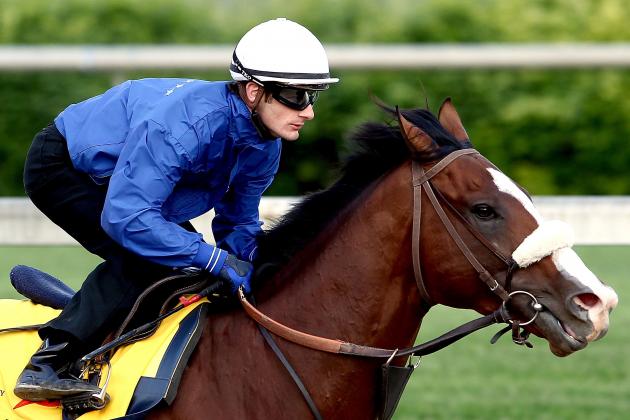 Matthew Stockman/Getty Images
Union Rags and Julien Leparoux are one of the top choices in the 138th running of the Kentucky Derby.
With the Kentucky Derby's 20-horse field, it's easy to get hung up liking too many selections.
There are a lot of stellar horses from some of the best bloodlines in racing history, and all 20 horses are waiting to see just how much of their racing potential they can live up to. Now we just need to figure out which ones are going to outlast the rest and bring home some cheddar.
For the horses, there is no better way to build on a 3-year-old racing campaign than capturing the Kentucky Derby. Since Wednesday's post draw, odds have fluctuated and will continue to do so until the gate opens for the 138th edition of the Run for the Roses.
Regardless of odds, there are certain horses that will be cancerous to your wagers simply because they will not perform at the level they need to to compete on the dirt in Churchill Downs' 11th race.
Here are four of those horses I would stay away from while placing wagers:
Begin Slideshow

»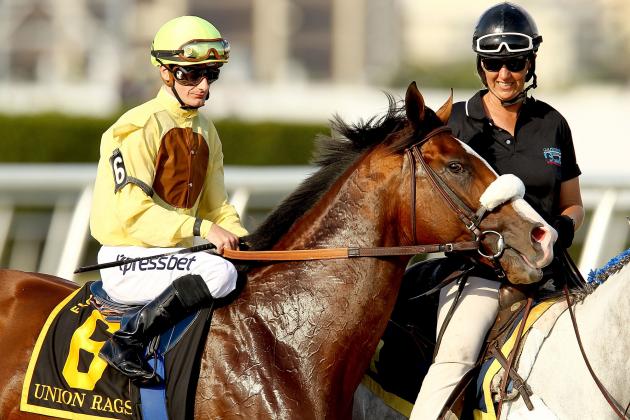 Matthew Stockman/Getty Images
Julien Leparoux and Union Rags need to have a much better trip in the Kentucky Derby than they did in the Florida Derby.
Yeah, that's right. I said it.
Don't bet Union Rags.
He's not going to win. Yes, he's had some great races and some solid workouts lately, but unless he and jockey Julien Leparoux learned from their experience in the Florida Derby (a race that fellow Kentucky Derby entry Take Charge Indy won), they won't be coming in the money at Churchill Downs on May 5.
Watch the Florida Derby and see that Unions Rags had an awful trip. And Leparoux, a great young jockey with an awesome yet ever-growing resume, couldn't do anything to help the cause.
He's only lost twice out of six starts, but he hasn't faced a field this fierce, despite the belief that he has.
This horse has a breakout performance in him. I just don't expect the Derby to be where it happens.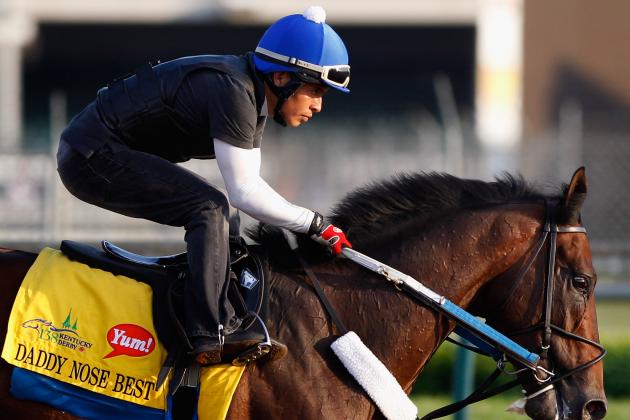 Rob Carr/Getty Images
Daddy Nose Best is a longshot a lot of bettors like, but he'll need a superb ride to have any sort of shot.
Daddy Nose Best opened up at odds of 15-1, which are pretty ideal when you're thinking in terms of return on investment.
And he's easy to like. He hasn't lost a race all year, and he's reaching a climax in his career with the Kentucky Derby being his 11th race. He has an outstanding trainer in Steven Asmussen, who was responsible for Horse of the Year stars Curlin and Rachel Alexandra.
Daddy Nose Best had a great trip his last time out in the Sunland Derby, too, but he was also facing Grade 3 company that was not as talented as the field he's up against at Churchill on Saturday.
We also can never look past the fact that Julien Leparoux, the jockey of Daddy Nose Best, chose to ride Union Rags over Daddy Nose Best in this year's Kentucky Derby.
That says a lot, and that's all I have to hear to throw this guy out.
Elsa/Getty Images
Hansen needs to perform at the level he finished his 2-year-old campaign at to have a shot in the Kentucky Derby.
I'll start by saying: Hansen could certainly win the Kentucky Derby.
I just don't think he is going to.
Hansen loves Churchill Downs, and that gives him an obvious edge over other horses who haven't fared well there (Daddy Nose Best, Dullahan). But he may have peaked at the end of his 2-year-old campaign last year, and not be at that high level this year.
He has only won one race (Grade 3 Gotham Stakes at Aqueduct) out of three starts this year.
I don't think the Derby is going to be his second win, either.
Make no mistakes, though. Hansen comes with a disclaimer. If he continues to perform the way he did at the end of last year, he'd be a front runner for Horse of the Year honors. His two defeats this year were close second-place finishes.
Now it all rests on how he performs in the Derby.
Rob Carr/Getty Images
Dullahan is hunting for a second straight victory coming off of his win in the Blue Grass Stakes.
Since returning from a layoff, Dullahan has looked sharp.
His victory in the Blue Grass Stakes at Keeneland was impressive, and the reason a lot of bettors like him.
But it's all he has to show for, and he, while he seems to enjoy the synthetic dirt at Keeneland, he clearly doesn't like the dirt at Churchill. (See last year's Breeders' Cup Juvenile.)
Jockey Kent Desormeaux also has the Derby experience—three victories in his career—but I think he needs to wait a few more years before seeing that fourth.