Kentucky Derby 2012 Post Positions: Handicapping Horses at Prime Slotting Spots
May 5, 2012

Rob Carr/Getty Images
The 2012 Kentucky Derby is stacked with talented horses, but those in the favorable post position spots are believed to have a better shot than most. 
However, just because history has been kind to a certain post position, it doesn't mean that horse will win. 
For current odds and the post position draw, check ESPN.
Those are the odds I'll be using to handicap the horses in prime post positions, and I'll discuss whether or not that horse has a realistic chance to win the "Run for the Roses" at Churchill Downs.  
Daddy Long Legs 
At 30/1 odds, Daddy Long Legs is in Post 1—a spot that history has been great to. 
Tied for first place among position wins, the No. 1 spot has produced 12 Kentucky Derby winners. However, no horse has won from this spot since 1986, which doesn't bode well for Daddy Long Legs. 
The colt will have come out of the gate hot, surging past his competitors to take the inside track. That won't be easy, but it's still highly possible. 
Daddy Long Legs has the talent to pull off the major upset, but he'll need luck on his side and a strong start, or else he'll get pushed to the back of the pack. 
Dullahan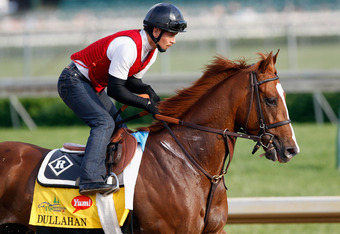 Rob Carr/Getty Images
Currently at 8/1 odds, Dullahan is coming on strong this week, gaining a great deal of hype after the post positions were announced. 
Dullahan drew spot No. 5, which has also produced 12 Kentucky Derby winners. 
Unfortunately, Dullahan is 0-3 at Churchill Downs, which is a bad sign entering the Derby. The colt has tremendous closing speed, which is another reason folks are high on him. However, with so many talented horses on the inside, it will be tough for Dullahan to get anything going, and he may be pushed too far back to surge late with his closing speed. 
Creative Cause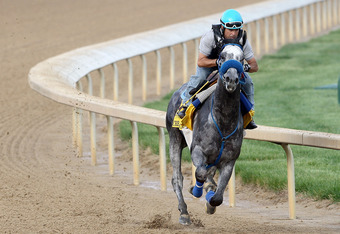 Matthew Stockman/Getty Images
At 12/1 odds, Creative Cause is a big sleeper pick for the 138th edition of the Kentucky Derby. 
In the eight races leading up to the Derby, Creative Cause took first in half of them, crushing some major competition along the way, including Kentucky Derby favorite Bodemeister. 
This bodes well for Creative Cause, along with the fact the colt drew post position No. 8—another prime spot. 
In the history of the Derby, 10 winners have come from post position No. 8, so Creative Cause should run very well Saturday evening. 
Daddy Nose Best 
Currently at 15/1 odds, Daddy Nose Best is picking up some recognition lately, mainly because of his post position. 
Daddy Nose Best drew Post 10, which has been quite the popular spot over the year. 10 winners have come from this spot, so Daddy Nose Best has to like his chances. 
However, Daddy Nose Best has not been tested by the elite competitors also racing in the Derby, which is not a good sign. In addition to that, Daddy Nose Best has been inconsistent at times, so don't expect any type of dominance from the three-year-old in the Run for the Roses.