MIA in MMA: 5 Fighters Who Seemingly Disappeared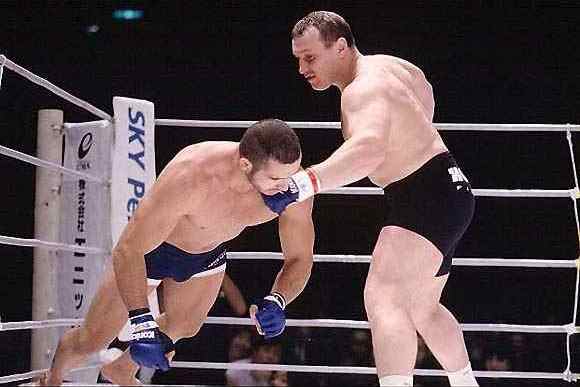 susumu/headkicklegend.com
If there's one thing fans of MMA can count on, it's the fact that things happen fast.
One day you're witnessing the birth of "The Machida Era," and the next day you're seeing it end before it really began.
With so many fighters out there, sometimes it's easy to forget a name or a face, even if it's just for a little while.
Then, when you go back through your fight library and pop in a classic, a face comes on the screen and then you remember why you liked them.
And if they've seemingly disappeared from the sport, you wonder where they are now, and what they're doing.
Here are five fighters you may or may not know who seemed to go MIA from MMA.
Begin Slideshow

»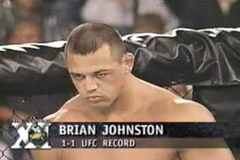 phytegurus.com
During the early years of the UFC, Brian Johnston was a fighter who brought it all.
He wasn't afraid to brawl with the likes of Don Frye or Ken Shamrock, and he had the intensity and power to do damage quickly.
He was also surprisingly skilled for his era, having better hands than most while utilizing a superior wrestling base.
He befriended Don Frye, and the two men did time together in Japan on the pro-wrestling circuit while still training fighters.
Then, Johnston suffered a severe stroke at the young age of 32.
He battled back from this and is still alive and well today, retired from competition. He is still involved in MMA, albeit to a limited degree.
Notable Fights: Don Frye, Ken Shamrock and Mark Coleman.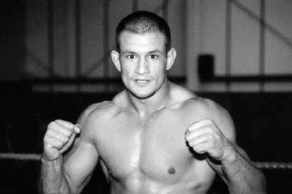 mmamania.com
Of the many MMA fighters who like to try and sell themselves as outlaws, Lee Murray is the real deal.
He is currently in prison serving a 25-year stint for one of the biggest robberies in UK history, for the sum of upwards 53 million.
The product of a troubled youth, Murray seemed to come to fighting naturally. Once his aptitude became apparent, he decided to go pro.
He didn't have many fights on the bigger stages, but he's beaten some big names, including a shocking KO victory over Jose Landi-Jons.
He also has the honor of being the man who KO'd Tito Ortiz outside a bar in London, depending on who you talk to.
Ortiz denies this, but Pat Miletich and Matt Hughes say it happened.
Either way, the only thing Murray is fighting now is boredom.
Notable Fights: Jose Landi-Jons, Jorge Rivera and Anderson Silva.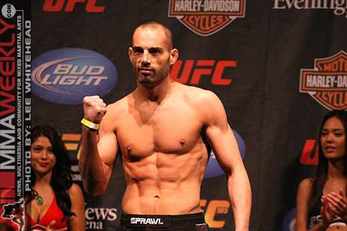 mmaweekly.com
Believe it or not, Mike "Quick" Swick is still around, trying to recover from a series of injuries that has kept him out of the octagon.
Swick is proof that hard training can take its toll on anyone.
He's suffered just about every kind of training injury a guy can have, and no doubt he's itching to get back into the cage.
Perhaps a layoff of this length will be good for him. Other fighters have found themselves reinvested when injuries have kept them from doing what they love.
Either way, Swick should be back and fighting, and the sooner the better.
Notable Fights: Chris Leben, Joe Riggs, David Loiseau, Ben Saunders and Dan Hardy.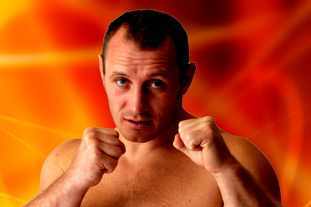 mmalinker.com
Before there was Fedor Emelainenko, there was "Ice Cold" Igor Vovchancyn.
Vovchancyn was a brutal knock-out puncher in the ring, soft-spoken gentleman outside the ropes.
Vovchancyn was one of those rare fighters who not only excelled in single bouts, but tournaments as well.
Before he became a Pride FC fighter, Vovchancyn won seven MMA tournaments, proving he was one of the most durable fighters alive in his prime.
He was eventually derailed by Mark Coleman during the finals for the first ever Pride FC open-weight Grand Prix.
After, he would see his career rise and fall, losing via brutal head-kick KO to Mirko Cro-Cop and by guillotine choke to Alistair Overeem.
He is retired from MMA competition and runs a restaurant in addition to training students in martial arts.
Notable Fights: Mark Kerr, Enson Inoue, Mark Coleman, Gary Goodridge and Francisco Bueno.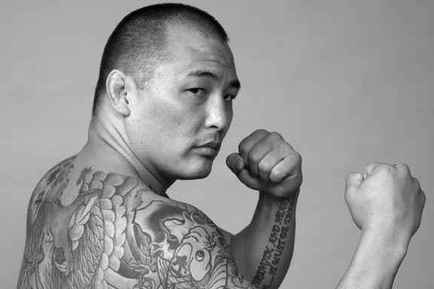 mmamania.com
For those of you who saw the movie "Redbelt," you may have been wondering who the intense looking Asian-American fighter was, sitting in his dressing room, watching the climactic fight of the movie.
His name is Enson Inoue, and for anyone who followed the sport through the early years, he was a treat to watch.
Inoue was a fighter's fighter: a man who would throw down with anyone, capable of beating the best on any given night.
Just ask Randy Couture, who was submitted by Inoue via armbar.
Be it mad scrambles on the ground or brutal stand-up wars, Inoue was happy to fight fire with fire.
He went toe-to-toe with Igor Vovchancyn in an exciting fight that saw Inoue do some hospital time after, and his fight with Frank Shamrock remains a favorite for the old-timers.
When they made Enson Inoue, they broke the mold.
Notable Fights: Randy Couture, Igor Vovchancyn, Frank Shamrock and Mark Kerr.