The Five Greatest College Football Dynasties of All Time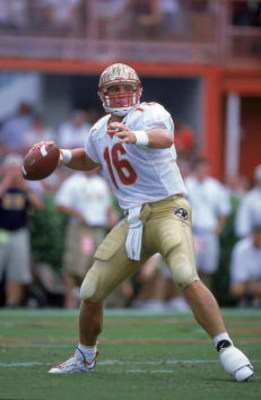 Since the turn of the century nobody has dominated college football like Pete Carroll and the USC Trojans, but have they done enough to earn themselves a spot among the best college football dynasties. College Football's perenniel powers are Michigan, Notre Dame, and Alabama but have all three dominated a decade of college football?
5. Notre Dame Fighting Irish 1918-1930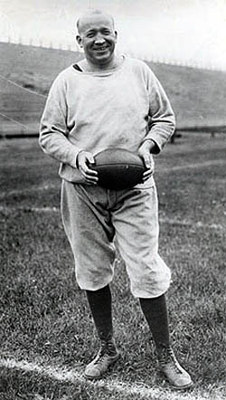 Knute Rockne led the Fighting Irish on one of the greatest runs in college football history that included a 105-12-5 record for an .861 winning percentage and three national championships.
This run also included three undefeated seasons and players like the "four horseman" Notre Dame's most famous backfield.
4. USC Trojans 2001-2008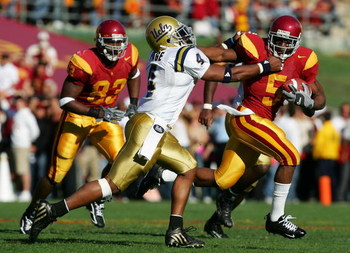 The Trojans have dominated better than any other sports team since the turn of the century. Since Pete Carroll took over in 2001 the Trojans have gone 78-12 for a .866 winning percentage in a run with two national championships and three Heisman trophy winners.
The Trojans two national championships came in back-to-back years and they almost repeated for a third in 2005, but came up just short to Texas in the National Championship game.
3. Michigan Wolverines 1901-1910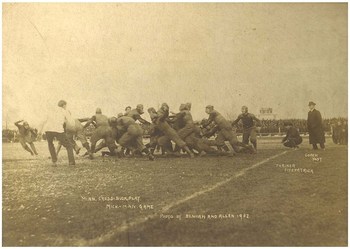 The Wolverines dominated the early stages of football like no other team. In the first ten years that legendary coach Fielding Yost took over the Wolverines thye went 75-6-5 for a .872 winning percentage.
In these ten years Michigan won four national championships in a row with a 53-game unbeaten streak that spanned over five seasons. The Wolverines also did not lose once to arch-rival Ohio State in the ten years.
2. Oklahoma Sooners 1950-1959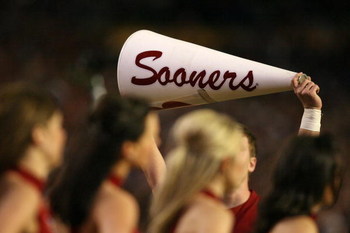 The Sooners went 93-10-2 for a .885 winning percentage in this 10-year span. The Sooners won two national titles in these ten years.
The biggest accomplishment in this ten year-span was not the two national championships but the 47-game winning streak that still stands as the longest in NCAA history.
I apologize that there is no photo but for some reason it would not allow me to upload the one I wanted.
The Sooners also went undefeated in conference play through the entire decade.
1. Florida State 1987-2000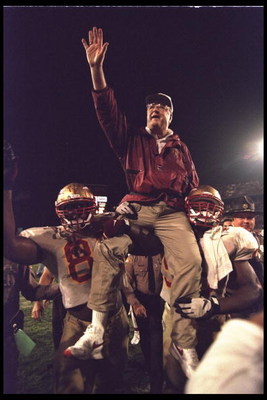 Now all these dynasties were fantastic but none will ever match the dominance of Bobby Bowden's Florida State Seminoles.
Over the 14-year span the Seminoles finished in the AP top five every single year, went 152-18-1 for an .888 winning percentage and won two national championships.
Many will say his dominance was due to playing in the weak ACC but they went on a nine-game winning streak in bowl games between 1988- 1996.
They also made it to two other National Championship games and lost them by 7 and 11 points. Despite his fall from grace in the last couple years no teams have ever matched the dominance of Bobby Bowden's Seminoles.
Keep Reading