Spotlighting the Underrated Great Women of Sports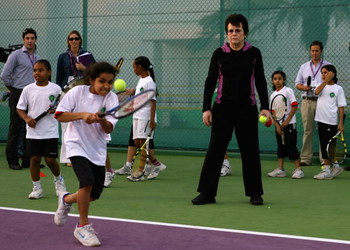 So many times in sports, we love to give praise and glory to the male athlete for all his grand contributions to his sport.
However, it needs to be said that we ladies have been able to do many great things as well, and we have done it during times when we were not supported and when it wasn't necessarily in vogue to do so.
These days, with women getting equal pay and, in some cases, equal play, I find it prudent to remember some of the women who paved the way for us.
It would be easy to name some of the modern day ladies of sport: Annika Sorenstam, Danica Patrick, and Billie Jean King, but that's too easy.
We have all heard of them and know their legacies fairly well. No, I want to spotlight a few ladies who may not have gotten much play. Why? Well, Why not?
Margaret Court - Tennis
If ever there were a dominant tennis player, Margaret Court was that player. In her 13-year career, she won 62 Grand Slam titles, 24 individual, including seven straight Australian Opens. All these records have not come close to being broken.
In 1970, her singles record was 104-6 (including all four Slams). For her accomplishments that season, she took home a little over $14K, a whole lot less than any one Grand Slam would be worth today.
As a player, she has no equal, but her views on homosexuality have clearly tarnished her overall legacy.
Mary T. Meagher - Swimmer
Mary Meagher broke the record for the 200-meter butterfly at age 14.
At the 1984 Olympics, she medaled in four events, snagging gold in three of them.
She set the 100-meter butterfly record in 1981 and that record stood unbroken for 20-years.
By the time she finished her career, she had won 24 national swimming titles.
There is currently a swimming complex and a street named in her honor in the state of Kentucky.
Joan Benoit Samuelson - Distance Runner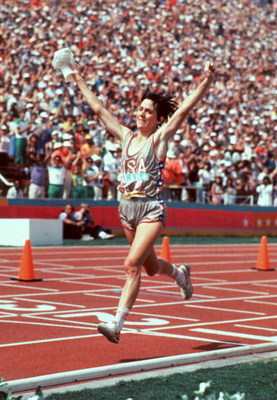 Joan Samuelson shattered the myth that women could not compete in distance running, particularly in marathons.
She won the 1979 Boston Marathon and in 1983 set a world record for that same marathon that stood for over a decade.
She won the Falmouth Road Race six times, setting a course record on four of those occasions.
At the 2008 Olympic Trials, she set a new record for age 50+ by completing her run in 2:49:08.
Nera White - Basketball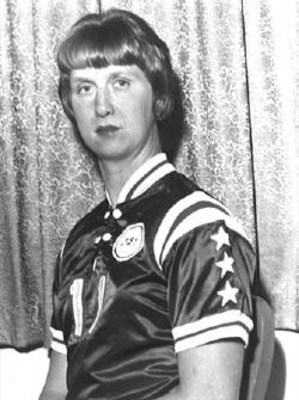 Before there was a Sheryl Swoopes or a Chamique Holdsclaw, there was a Nera White.
She played during a time when female athletes were governed by the Amateur Athletic Union (AAU), but that didn't stop her from dominating her sport.
From 1962-1969, her team won eight straight AAU Championships; She would win 10 overall in her 11 years as part of the AAU team, Nashville Business College.
She was a 15-time AAU All-American and is in both the Basketball and Women's Basketball Hall of Fame.
Dorothy Kamenshek - Baseball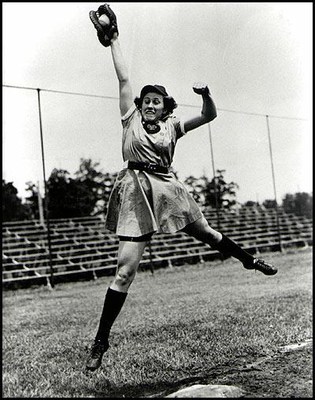 Considered the best first base player, man or woman, that there ever was, Dottie Kamenshek was a member of the All-American Girls Baseball League.
She was good enough, many thought, to play with the big boys. However, the owner of her club refused to sell her contract to a minor league men's club due mostly to the sexism that ran rampant during that time.
By the time her career was over, Dottie had four championships and two batting titles as a member of the Rockford Peaches. In 3,737 career at bats, she struck out just 81 times.
Jeannie Longo-Ciprelli - Cycling
A premier French cyclist, Jeannie is an Olympic Gold Medalist and 12-time World Champion. She has broken 36 world records and has won 37 French national titles.
She is the most decorated and heralded female cyclist in road-race history.
She is still going strong even now.
Kathy Whitworth - Golf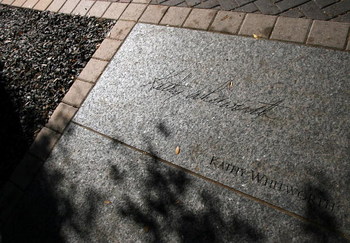 Kathy Whitworth is known as "the first lady of golf". She had 88 LPGA Tour victories in her career, more than any other golfer, male or female.
In 33 years as a professional, she won LPGA Player of the Year seven times, The Vare Trophy seven times (an award for having the lowest scoring average on the year) and she was the AP Female Athlete of the Year.
Keep Reading