The Most Entertaining Fail Faces in Sports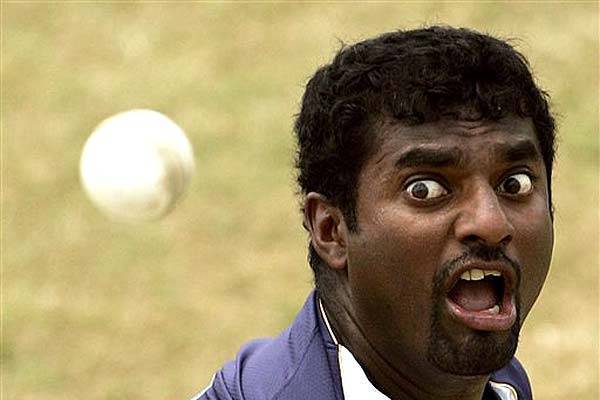 Image via camlaughter.com
Fear of failure keeps many athletes out of the spotlight and far from success. But there are plenty of talented individuals who always give their all, regardless of possible defeat.
And as they continue to fail, these physical specimens are closely preyed on by skilled cameramen hoping to capture hilarious masterpieces.
We're here to share with you only the classiest fail faces in sports—those who have mastered the art of aesthetic frustration.
Filled with pain, humor and several drips of insanity, these pics are sure to keep you entertained.
Let us begin.
Begin Slideshow

»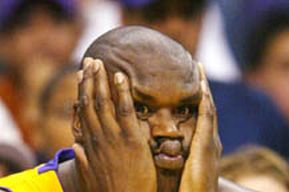 Image via graydonkey.com
Morphing into some kind of predator on the bench. A truly amazing process.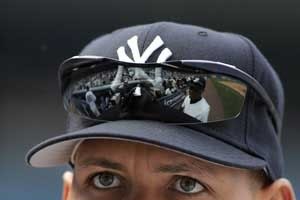 Image via slumz.boxden.com
Whether Dominican slugger Alex Rodriguez is marinating in a ferocious slump or disapproving of the spaghetti Vongole served at lunch, he's got the Vito Corleone expression down pat.
Image via 247sports.com
Good old Lou Holtz's epic hat-chucking antics led to an inspirational career in motivational speaking.
Image via yyanyh.blog.163.com
Because the face is too busy right now.
Amid the chaos is one smashed noggin and a thoroughly confused teammate looking for the camera.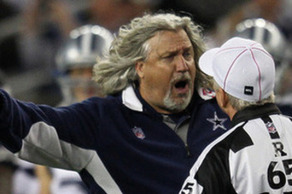 Image via dallas.sbnation.com
The Cowboys truly are America's Team, representing the mass as usual.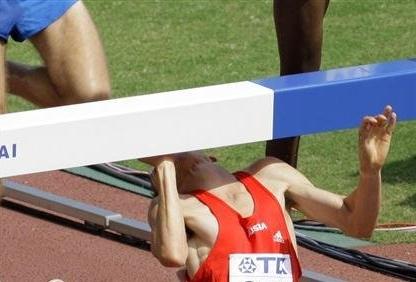 Image via blog.joinsmsn.com
This choice is one of imagination, considering we can't actually see this unsuspecting victim's face.
We expect his expression looks something along the lines of this.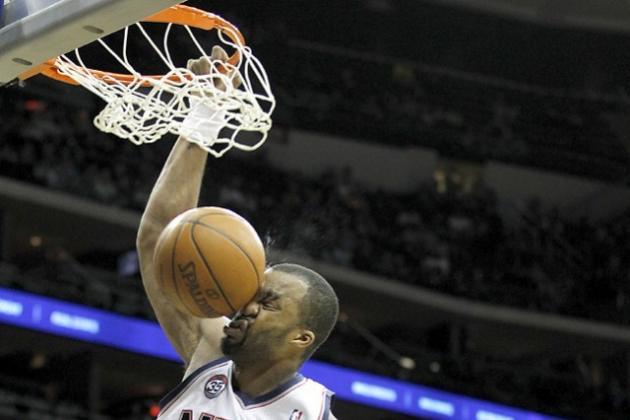 Image via quirkins.com
A power forward so caring in nature that he embarrasses himself to quell the other team's pain.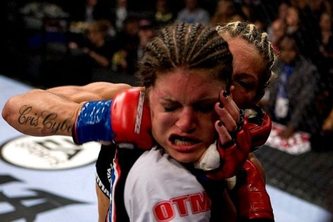 Image via mmamania.com
After getting pummeled by the reckless Cristiane "Cyborg" Santos, MMA legend Gina Carano took her talents to the acting industry.
A generous application of makeup seems necessary after this.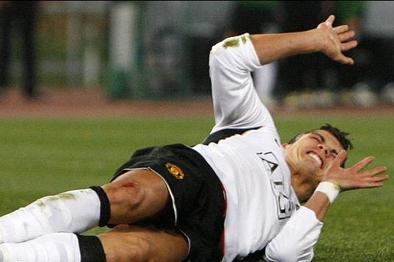 Image via funnypictures5.blogspot.com
The WAG extraordinaire himself is a drooling toddler at heart.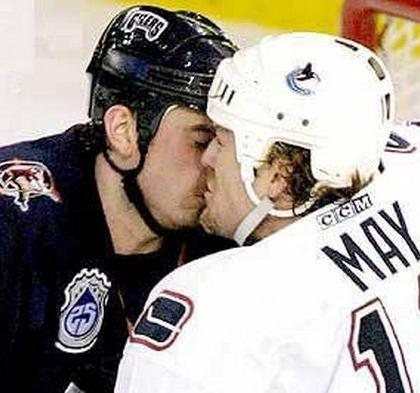 Image via break.com
Tossing the fisticuffs seems like a more entertaining alternative.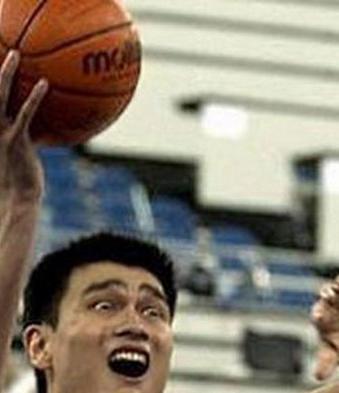 Image via kaskus.us
And this was the only way defenders could stop him.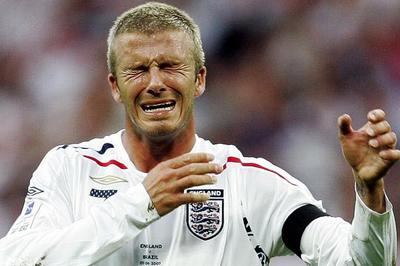 Image via bananaq8.com
We're guessing several diehard fans tossed estrogen pills into his water bottle—otherwise this is hard to believe.
Becks is a pure warrior.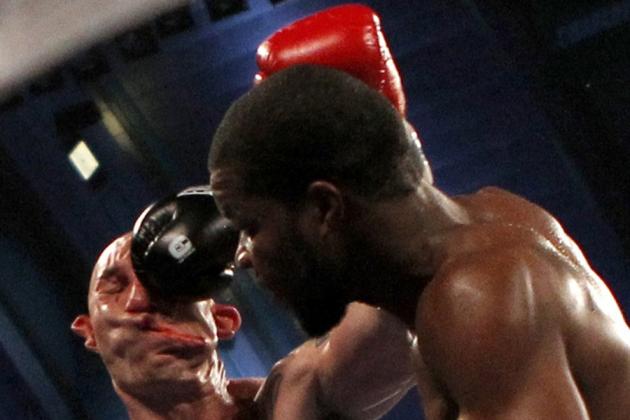 Image via shockmansion.com
Lavarn Harvell held nothing back during this rippling bout on April 28th.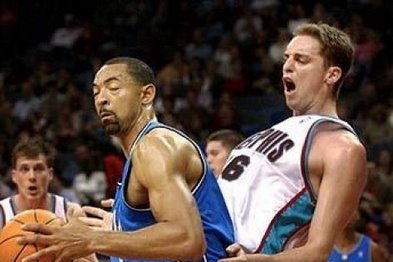 Image via dumpaday.com
Watching Jason Williams watch Pau Gasol makes this image perfect.
Juwan Howard seems to be considering the gesture—and eloquently refusing.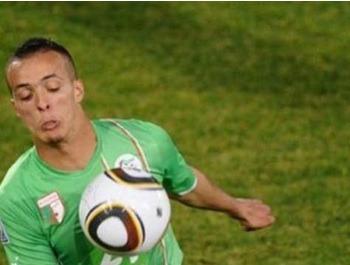 Image via egotvonline.com
With failure almost imminent, all that's left is to guide the foot, to eliminate destruction, of course.
Patience leads the way.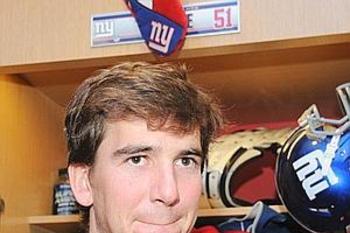 Image via superbooyah.com
Whatever happened before and after this shot is irrelevant. Eli Manning held the role of confused cat.
He was stuck in the reporter's glare, evidently forced into a new type of white man's overbite.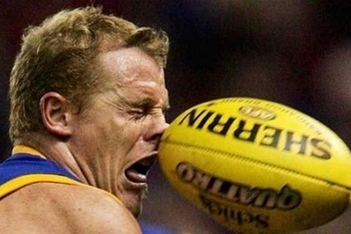 Image via pak101.com
Rugby continues to be a contact sport...that is all.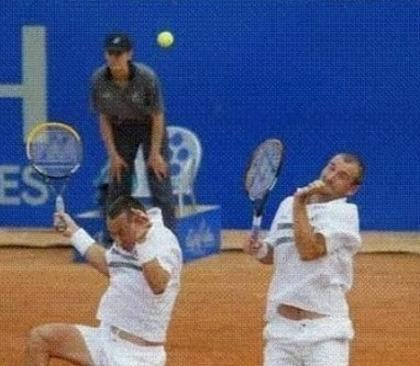 Image via duomonnezza.com
They might as well be prancing. This is pure madness.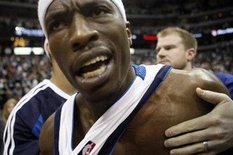 Image via ambasketball.com
Just keeping it real, Josh Howard now finds himself on the Jazz, down 0-3 to the Spurs.
Quite the transition.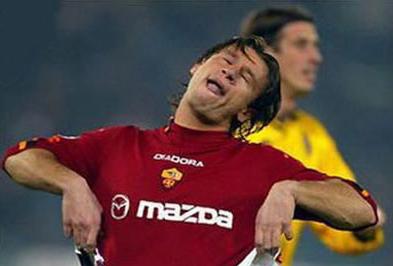 Image via wallpaperlucu.net
Seems just a tad excessive. Someone get him a bottle.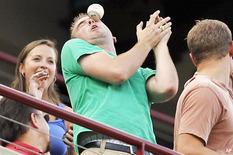 Image via funnypix101.blogspot.com
He was just clapping—give the guy a break. A truly loyal fan.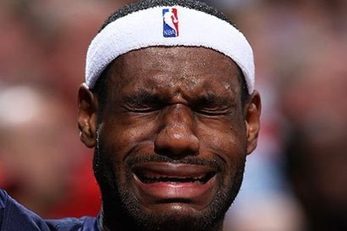 Image via 93dynasty.wordpress.com
There are many who enjoy this shot, and even more who couldn't care less.
The King's quest lives on.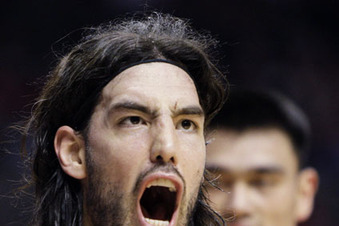 Image via realgm.com
Freeing this beast takes us back to the old days, when primitive Germanic tribes battled Roman armies for territory and respect.
Don't ask why—it just does.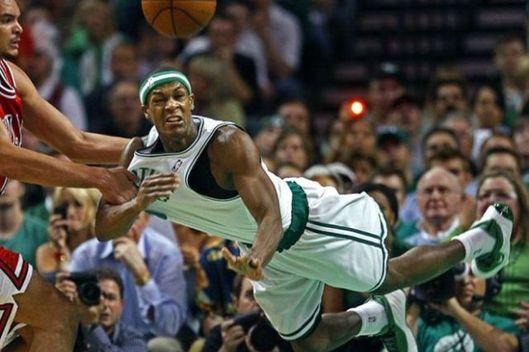 Image via izismile.com
With a sliced lemon in his mouth and flatulence lingering, this expression would still border on insanity.
We usually expect these types of looks from Rajon Rondo's opponents after getting burned.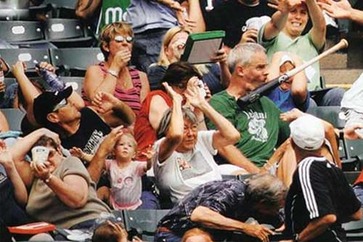 Image via dailylolpics.com
This unsuspecting fan never even saw it coming.
Bats should've been used on the real shark, as they're obviously detrimental to jaws (zing!).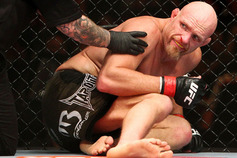 Image via mmamania.com
A combination of the white-man overbite and what looks like an estrogen overdose helped to create Keith Jardine's most visibly entertaining knockout yet.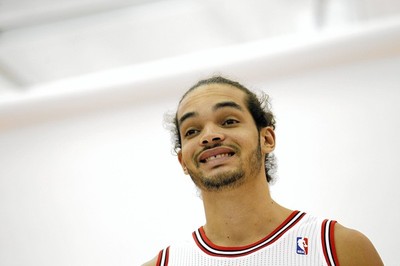 Image via chicitysports.com
What a stud. Joakim Noah continues to please the crowd, but with an obtuse smile and a welcoming hairstyle.
Failure lies in the spacious gap.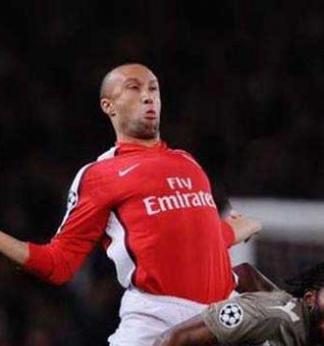 Image via thisisbigbrother.com
Piggy-back rides are rarely mutual. The rider rarely finds a willing party.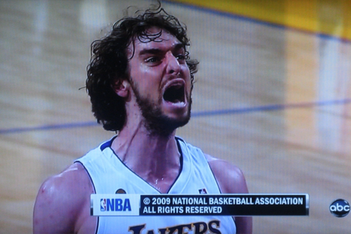 Image via ladodgers.tistory.com
Further proof that the Spanish forward is indeed a llama.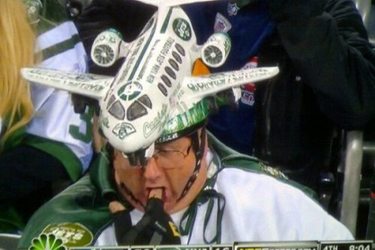 Image via piximus.net
Welcome to life as a J-E-T-S fan.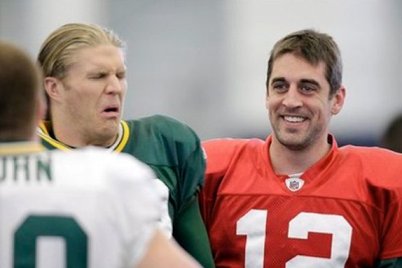 Image via sportspickle.com
Either Aaron Rodgers cut a vicious chunk of English cheddar, or Clay Matthews didn't enjoy the taste of that morning's juicy gossip.
Flatulence usually reigns supreme.
Image via taringa.net
Precise form, stellar fundamentals and a fearless approach. The ingredients for sculpting an epic facial expression.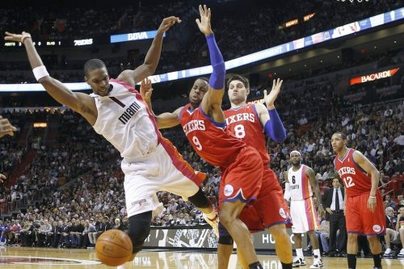 Image via musictechhumorlife.com
Like the first moments out of the womb, Andre Iguodala and Chris Bosh were seen flailing about with looks of utter confusion on their faces.
Or maybe they've broken too many nails already.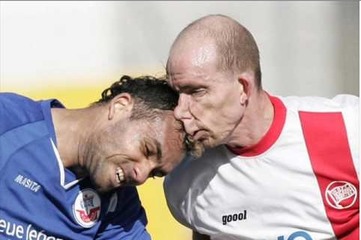 Image via brfcs.co.uk
Bordering on lovable, this memorable encounter left one victim permanently rearranged.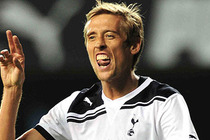 Image via sabotagetimes.com
La la la la, I can't hear you.
Real mature, champ.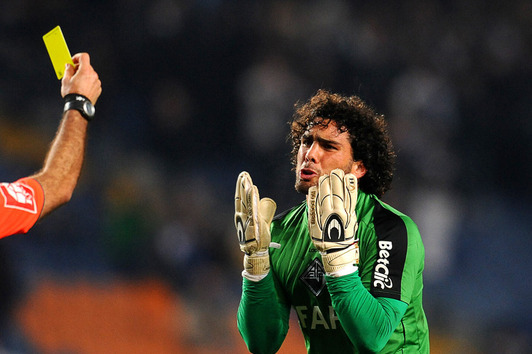 Image via blog.daum.net
At least teary-eyed pleading is a bit more classy than the flopping fad.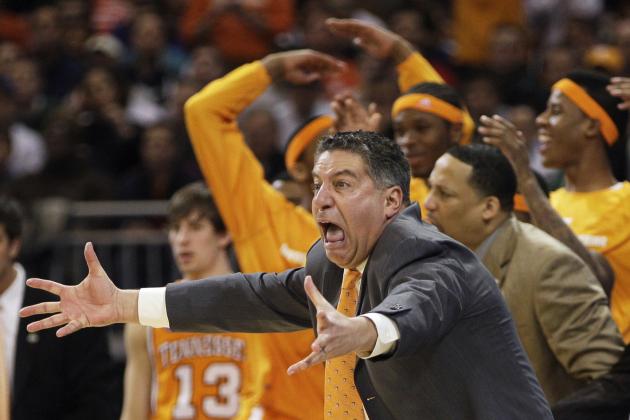 Image via collegehoopsjournal.com
I didn't want salmon! I said it four times.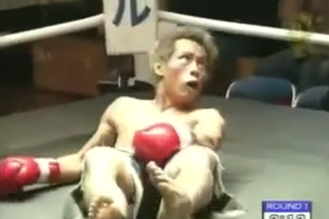 Image via yeezysworld.com
Almost too good to be real. Almost.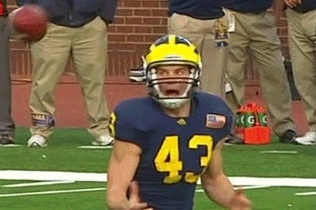 Image via lastangryfan.com
This Michigan punter will forever be remembered for his historic facial expression. Watch it here.
It was a quick and intricate process that involved routine preparation and sudden doom.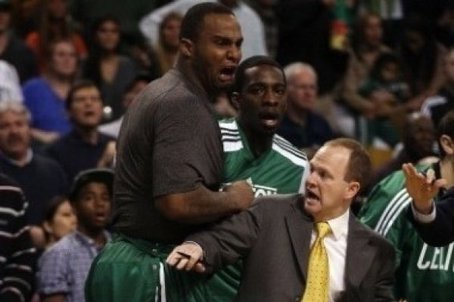 Image via sportsgrid.com
The gargantuan known as Big Baby is always animated, but this is pure insanity.
We'd expect the same reaction when his dates order an apple and goat cheese salad.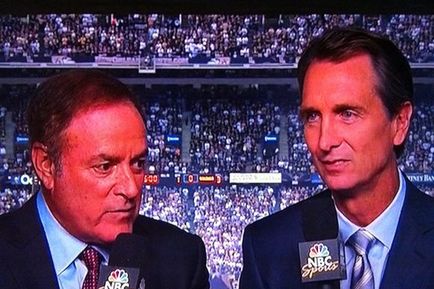 Image via yourcivicdoody.com
As Al Michaels basks in the moment, he continues to question why his sidekick is a misguided Ostrich.
Even John Madden can't stand Cris Collinsworth's lack of culinary expertise.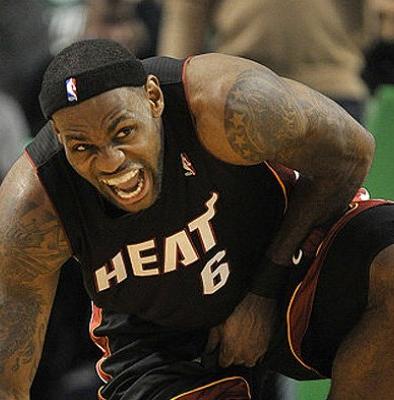 Image via blogs.thescore.com
While certainly disturbing, the similarities between LeBron James and Gollum (Smeagol) are undeniable.
Both possess feelings of wanting their respective Ring and yearning for an escape from the pressures of it.
But in the end, this circa-2011 photo details the continuous receding of a headband.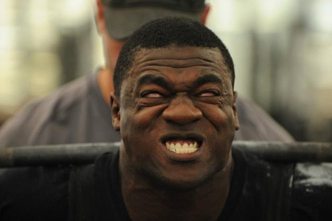 Image via piximus.net
The all-mighty dead lift. Often confused with a monstrous bowel movement.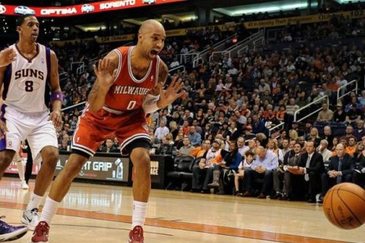 Image via obstructedview.net
The fourth-overall pick of the '02 NBA Draft has always been a fearless warrior on the court.
Especially considering his obvious phobia of cooties.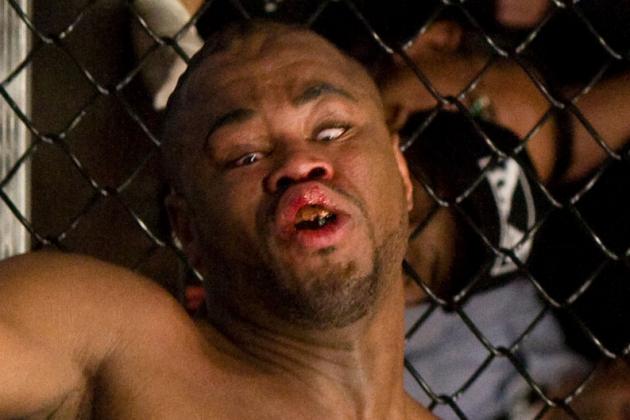 Image via sherdog.net
One can only imagine what kind of tumultuous hallucinations are circling the mind of Rashad Evans at this precious moment.
The UFC star seems content in his happy place.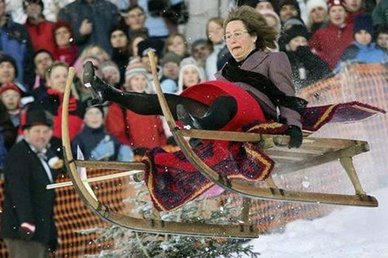 Image via bartcop.com
As her life flashed before her eyes, regret flooded her psyche.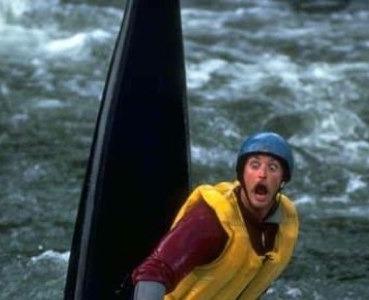 Image via fundalize.com
Well, Jim, it looks like we're going down. Quick, one last face for the camera.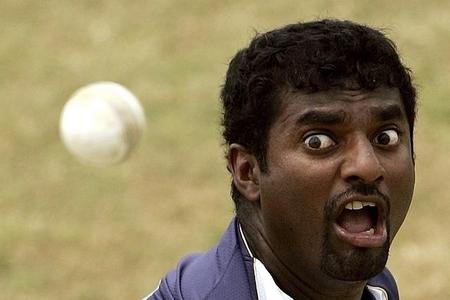 Image via camlaughter.com
Keeping petrified eyes and a shriveled mouth on the cricket ball at all times is key.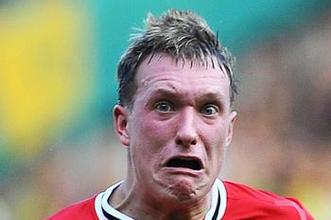 Image via est1892.co.uk
Norwegian painter Edvard Munch was known for painting many psychologically symbolic masterpieces during the late 1800s and early 20th century, none more famous than The Scream.
This is footballer Phil Jones' attempted recreation.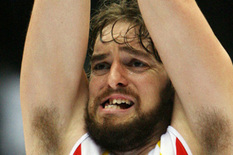 Image via yesthenailinthecoffin.blogspot.com
We compared Spanish sensation Pau Gasol to a llama earlier, but we're beginning to jot down the details of a different species.
Oh yes, the silky power forward's diverting jaw line reeks of a slobbering camel.