Shantel Jackson: See Pics of Floyd Mayweather's Fiancee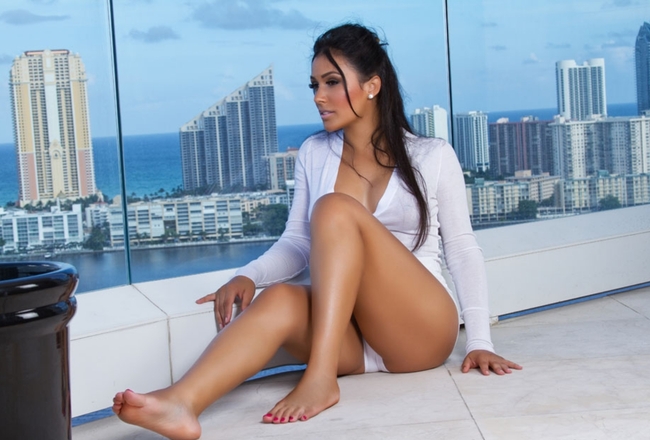 Image via hiphopsince1987.com

As the sweat drips off his face in preparation of his next fight, Floyd Mayweather Jr. feels the adrenaline flow through his veins.
However, while the mercurial boxer is moving up in weight to fight WBA Light Middleweight Champion Miguel Cotto tomorrow, there is another member of team Mayweather seductively grabbing the spotlight for herself.
Mayweather's fiancee, model prospect Shantel Jackson, seems ready and eager to make a voluptuous entrance into the sports world—or, rather, build on her previous encounters.
Let's take a look at her glorious collection.
Full of instant knockouts.
10. Cemented in Ink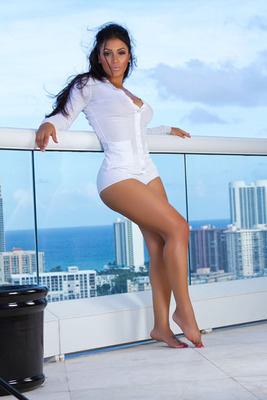 Image via blacksportsonline.com
While she certainly displays a classy side, Jackson is willing to do whatever it takes to please her man.
Including a tattoo of a heart, representing Mayweather's 42 victories.
Precious.
9. Eye of the Tiger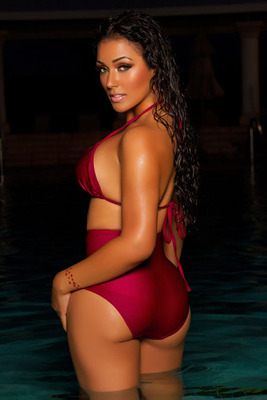 Image via besthiphopblog.com
Her fiance may be undefeated, but Shantel Jackson's still got the edge with her dominating stare.
She seems the key to every victory.
8. Project Runway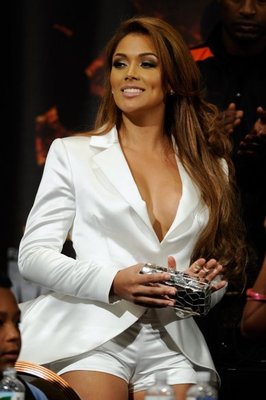 Image via globalgrind.com
Let's hope fans witnessed the heinous fight between Mayweather and Victor Ortiz last year, because with sexy fashionistas like this perusing the MGM stands, it would've been easy to miss.
Glistening as always.
7. A Helping Hand
Image via thebiglead.com
It's fair to concur that Mayweather Jr. wouldn't want to fight Manny Pacquiao because of the possible humiliation in front of his fiancee.
But, let's be real, she'd step in if things got out of hand.
6. Disney World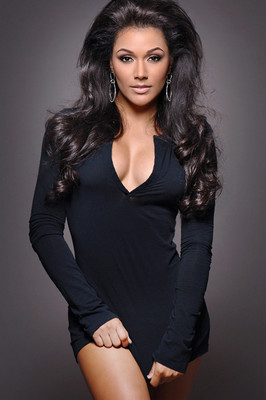 Image via saidarie.com
We've yet to find a style that doesn't fit the glamorous Shantel Jackson.
But the hair? Magnificent, almost Rapunzel-esque.
A fairytale ending.
5. Miss Jackson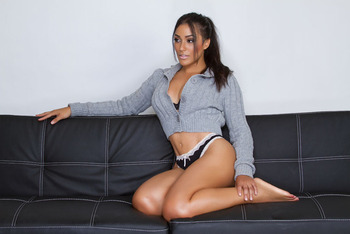 Image via ice-dotcom.com
I'm sorry Miss Jackson, I am for reaaaal.
We can't escape Outkast's piercing influence.
4. Melancholy Masterpiece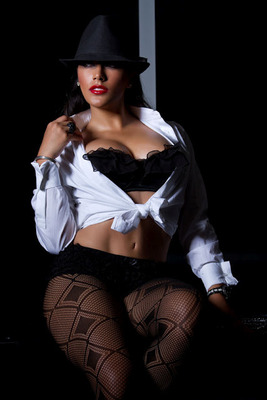 Image via home.hacandy.com
Dark and ominous tones help to propel any sports hottie even further into the limelight.
Shantel Jackson is quickly heading for greatness with performances like this.
3. For Your Viewing Pleasure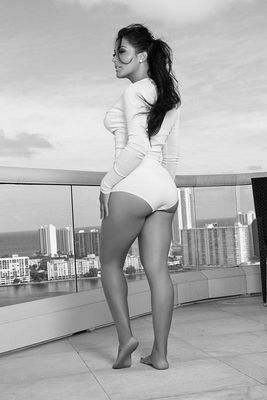 Image via slumz.boxden.com
Ah, the thrifty black-and-white pick. It's the perfect way to add some artsy flavor to any routine photo.
Shantel Jackson has mastered the art of looking good.
Sepia must be next.
2. Getting a Grip
Image via denunciando.com
His constant arrogance and trash-talking nature finally makes sense. Floyd Mayweather Jr. is truly blessed.
That is, with the sexiest sidekick in boxing.
1. Cool Hand Shantel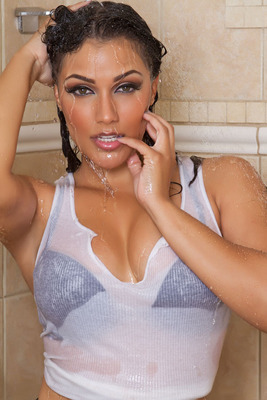 Image via blacksportsonline.com
After what we expect was a vicious fisticuffs workout with her chatty beau, Shantel Jackson needed to wash off a bit.
But she understands that entertaining the paparazzi is all part of the job.
Keep Reading