Rickey Henderson and the 25 Greatest Leadoff Men in Baseball History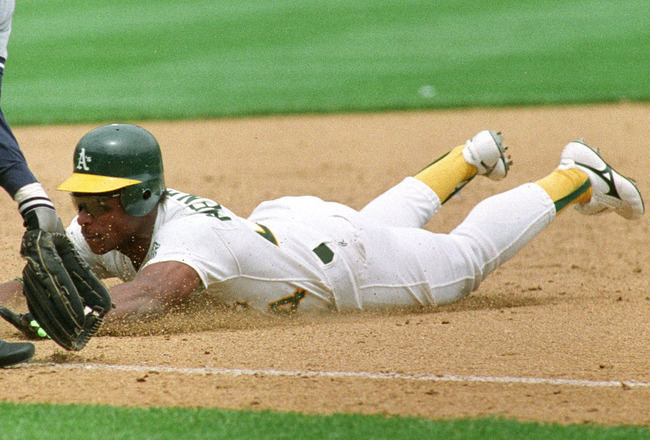 Jed Jacobsohn

Leading off an MLB lineup is a tall task, but every team must delegate the responsibility to one of its batters.
What follows is a list of the top 25 table-setters in baseball history.
Each achieved and sustained a mastery of the No. 1 role.
Exceptional offensive production atop the batting order was the only prerequisite for potential top-25 candidates.
An emphasis was put on particular stats like on-base percentage, stolen-base percentage and strikeout-to-walk ratio. Also, I favored players who totaled more plate appearances from the leadoff spot.
25. Devon White (1985-2001)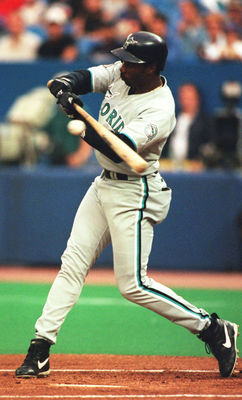 Michael Peake/Toronto Sun
Devon White is perhaps best remembered for his center fielder skills. After all, he won seven American League Gold Gloves from 1988-1995.
But White was a very respectable batter who hit first for the majority of his MLB career.
He had 13 seasons of double-digit home runs.
24. Grady Sizemore (2004-Present)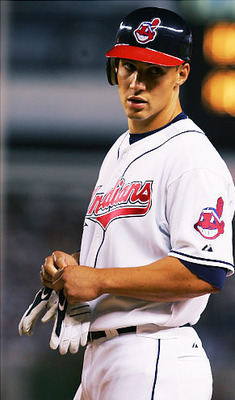 Jim McIsaac
Think back to before Grady Sizemore's injury woes.
Wasn't he terrific?
Truly a potent offensive player who combined power, speed and plate discipline like few leadoff men ever have.
We just need to see him get healthy and rediscover that potential.
23. Bobby Bonds (1968-1981)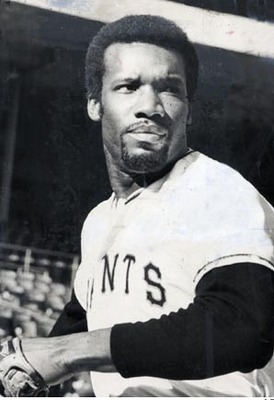 Associated Press
Though Bobby Bonds was strikeout-prone, he possessed cleanup-caliber home run ability.
His .205 isolated power (slugging percentage minus batting average) from the leadoff spot was the highest of anyone you'll find in this article.
That coupled with his efficient base-stealing made him a legitimate NL MVP candidate in 1971 and 1973 as a San Francisco Giants outfielder.
22. Brian Roberts (2001-Present)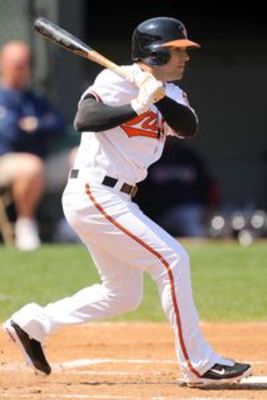 Rob Tringali/Getty Images
A key contributor on the Baltimore Orioles of the 2000s, Brian Roberts hasn't been nearly as productive in the new decade.
Roberts has missed a year's worth of games in the aftermath of a concussion he suffered in September 2010.
His knack for getting on base and swiping a few—including 50 in 2007—makes him tough on the opposition.
Fortunately, he's almost ready to go on a minor league rehab assignment.
21. Brady Anderson (1988-2002)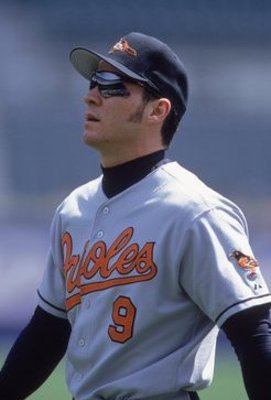 Tom Pidgeon/Getty Images
Brady Anderson practically passed the torch to Brian Roberts. His last season with the Baltimore Orioles was in 2001.
He remains the only No. 1 hitter to smash 50 home runs in a single year (1996).
His 1.034 overall OPS from that summer and 1.029 OPS when leading off are unrivaled by anybody in the top 20.
20. Alfonso Soriano (1999-Present)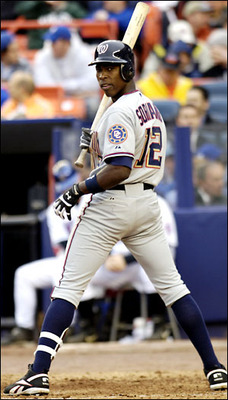 John Iacono/Sports Illustrated
Now with the Chicago Cubs, Alfonso Soriano has been moved down into the heart of the batting order.
In 2003, however, he led off a New York Yankees lineup that went to the World Series.
He later used his baseball gifts to complete one of the few 40-40 campaigns in MLB history as a member of the Washington Nationals.
The knock on Soriano is still his tendency to chase pitches out of the strike zone.
19. Vince Coleman (1985-1997)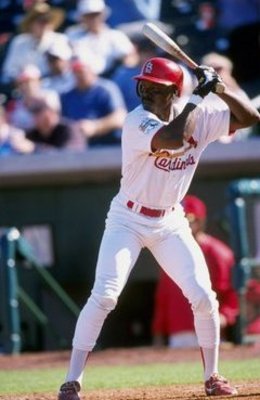 Stephen Dunn/Getty Images
Vince Coleman broke into the big leagues at a sprinter's pace.
His 110 steals as a first-year player in 1985 is a record that might stand for generations.
He often struggled during the playoffs, but his legs went to work during the 1987 Fall Classic. Coleman swiped six bases in the seven-game series.
Following the 1990 season, he signed with the New York Mets as a free agent. Injuries and suspensions derailed his promising career from there.
18. Juan Pierre (2000-Present)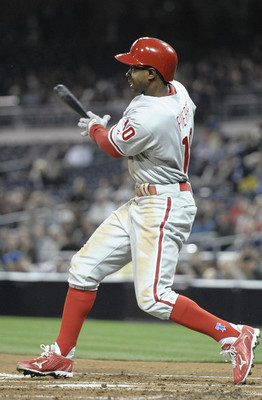 J. Meric/Getty Images
Juan Pierre is miles ahead of his active peers as he sets his sights on 600 career stolen bases. He has thrice been the league's single-season leader in that department.
His hand-eye coordination makes him a terrific bunter and difficult to strike out.
Pierre has found success despite an inability to leave the ballpark (16 home runs in 12 seasons).
17. Richie Ashburn (1948-1962)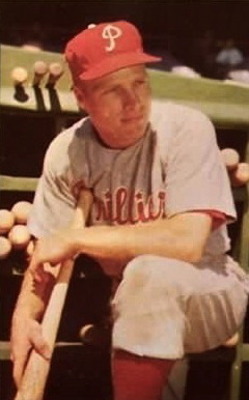 Bowman Gum
Nearly 10,000 plate appearances in the majors could not dilute Richie Ashburn's batting average below the .300 mark.
Ashburn also prided himself on his consistency and eye at the plate.
I consider him the greatest leadoff hitter of the 1950s.
16. Dummy Hoy (1888-1902)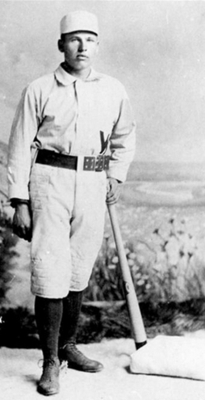 There hasn't been a player in the last century who has had to overcome a handicap quite like William "Dummy" Hoy.
The man was deaf.
Undersized and unable to hear, Hoy kept producing into his late 30s!
He scored 100-plus runs in nine separate seasons and seldom struck out.
15. Johnny Damon (1995-Present)
Jonathan Daniel/Getty Images
Johnny Damon is fast approaching 3,000 lifetime hits. More than two-thirds of those came out of the first slot in the order.
If nothing else, Damon is durable.
And even in the twilight of his playing career, he stills does a little of bit everything that's required to ignite an offense.
Moreover, his splits against right-handed pitchers and southpaws are remarkably similar.
14. Jose Reyes (2003-Present)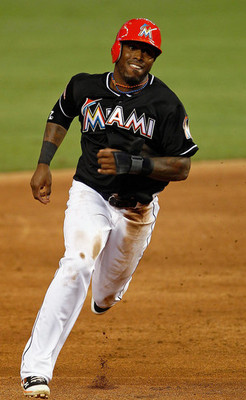 Mike Ehrmann/Getty Images
Marlins Park is essentially custom-made for Jose Reyes.
Its vast dimensions will allow him to amass countless triples over the length of his mega deal with the new-look franchise.
Though Reyes ranks among the most explosive individuals in the sport, I'd love to see him adjust his batting stance.
Why?
He doesn't get hit by enough pitches.
In 1,000-plus contests, only seven errant deliveries have struck him directly. Upping that number would pad his on-base percentage.
13. Willie Wilson (1976-1994)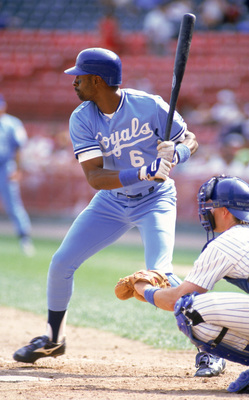 Willie Wilson was surprisingly efficient for a high-volume base-stealer.
He was never gunned down more than 12 times in any season.
With Wilson in their lineup, the Kansas City Royals were...contenders. Shocking, I know.
During his prime, he was too fast to be doubled up on a ground ball.
12. Derek Jeter (1995-Present)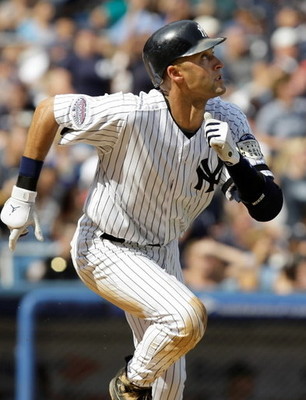 Associated Press
The longtime New York Yankees captain is famous for his success as a No. 2 hitter.
Chuck Knoblauch and Alfonso Soriano, for example, used to take their hacks before him.
But if you haven't noticed, Derek Jeter has been entrenched in the leadoff spot since 2009.
He's showing no signs of slowing down, either.
11. Maury Wills (1959-1972)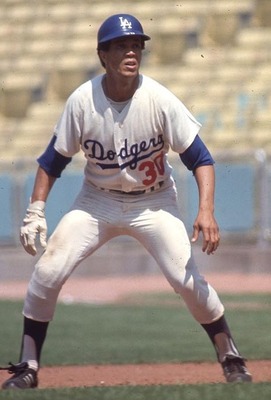 We're clearly approaching the top of the list when a former MVP appears.
During the 1962 season, Maury Wills batted .299, scored 130 runs and stole 104 bases. He whiffed only 57 times in 759 plate appearances.
Wills spent his finest years with the Los Angeles Dodgers and won three championships with the club.
10. Craig Biggio (1988-2007)
Paul Jasienski/Getty Images
Craig Biggio had to choose between catching and leading off after a few summers with the Houston Astros.
I'd say he made the correct decision.
Being a middle infielder was not nearly as physically demanding. As expected, his hitting improved dramatically once he got out from behind the plate.
He was always eager to "take one for the team."
Only Hughie Jennings (287 times) was plunked more often than Biggio (285).
9. Kenny Lofton (1991-2007)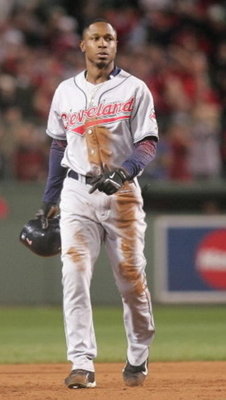 Chuck Crow/The Plain Dealer
Kenny Lofton was the firecracker for a handful of dominant Cleveland Indians squads.
He didn't earn an everyday job in the big leagues until his age-25 season, but managed to have a very lengthy career.
He was a perennial All-Star in his mid-20s and early 30s.
Lofton had stints with nine different teams over his final six seasons before appropriately retiring with the Tribe. He kept producing despite the constant displacement.
8. Wade Boggs (1982-1999)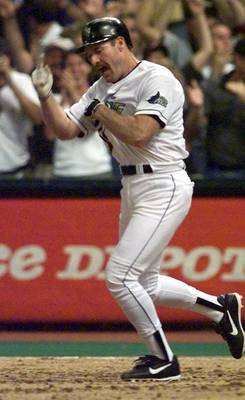 Chris O'Meara/AP
On this list of speedy shortstops, second basemen and outfielders, Wade Boggs sticks out like a slow-footed third baseman.
That makes sense. He was a slow-footed third baseman.
Regardless, as a doubles machine and member of the exclusive 3,000-hit club, he had a resume worthy of first-ballot Hall of Fame induction.
There haven't been many better left-handed batters in the history of the game.
7. Billy Hamilton (1888-1901)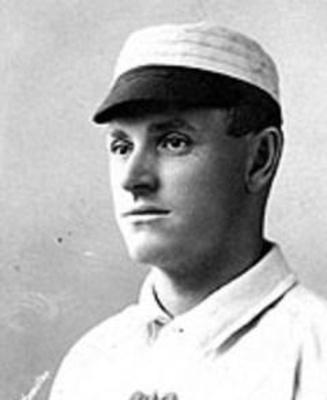 Billy Hamilton played in the same era as the aforementioned Dummy Hoy.
He outdid Hoy, though, in posting the gaudiest stats of the 1800s.
"Sliding Billy" had four campaigns of 100-plus stolen bases. And his .455 career on-base percentage is the fourth-best ever.
He spent time with the Kansas City Cowboys (American Association), Philadelphia Phillies and Boston Beaneaters.
6. Paul Molitor (1978-1998)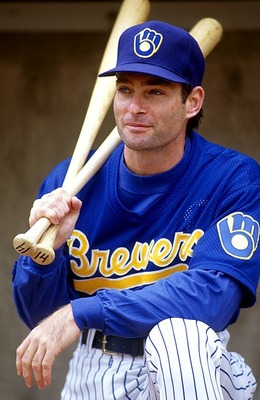 John Cordes/Icon SMI
With a nickname like "The Ignitor," Paul Molitor was destined to wind up high on this all-time list.
Serving as a designated hitter as he aged allowed him to focus on his offense. He actually squeezed out several of his best seasons as a veteran.
Like Wade Boggs, Billy Hamilton and others who populate the upcoming slides, Molitor is enshrined in Cooperstown.
5. Ichiro Suzuki (2001-Present)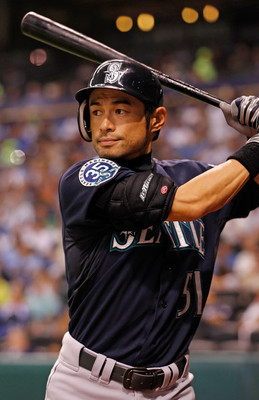 J. Meric/Getty Images
Foreign-born players aren't traditionally utilized as leadoff hitters.
But Ichiro Suzuki isn't your run-of-the-mill import.
The active legend won American League Rookie of the Year and Most Valuable Player on the winningest professional team baseball has ever had (2001 Seattle Mariners, 116 victories).
In 2004, he broke George Sisler's 84-year-old record for most hits in a single season. His total of 262 hasn't been challenged since.
4. Lou Brock (1961-1979)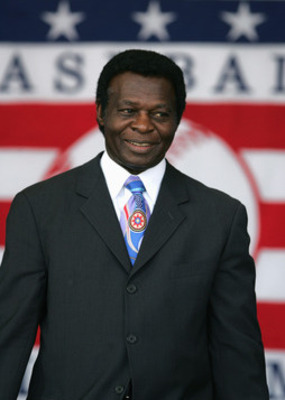 Lou Brock popularized the study of game film in the 1960s and 1970s. He used it to identify idiosyncrasies in an opposing pitcher's delivery.
Friends and enemies alike were wise to follow the example set by Brock, who for two decades held the title of history's most prolific base-stealer.
Contrary to what you would expect, he wasn't unusually aggressive on the basepaths in his early years.
However, a 1964 trade to the St. Louis Cardinals put him in an environment where theft was encouraged.
In his age-35 season, he became the oldest player to tally triple-digit steals.
3. Pete Rose (1963-1986)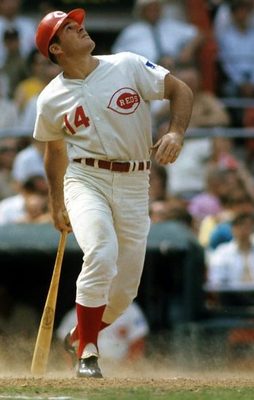 Pete Rose was integral to the success of "The Big Red Machine" and later, a few elite Philadelphia Phillies teams.
Not even Johnny Damon can compare to Rose in terms of durability.
He is comfortably ahead of the rest in total hits (4,256), plate appearances (15,890) and games played (3,562).
He wasn't particularly powerful or quick.
The difference was in his hustle.
2. Tim Raines (1979-2002)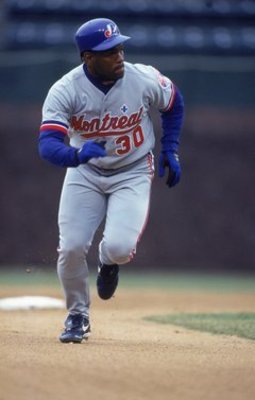 Jonathan Daniel/Getty Images
Without a doubt, Tim Raines is among the most underrated MLB players of the live-ball era.
There were six consecutive seasons where he stole at least 70 bases and half a dozen more where he finished with 30-plus.
He possessed considerable power for someone of his 5'8" stature (170 home runs).
It's unfortunate that the world couldn't watch him play in October during his prime years, but he did everything possible to turn the Montreal Expos into contenders.
1. Rickey Henderson (1979-2003)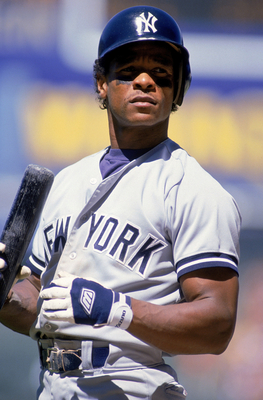 Jonathan Daniel/Getty Images
Rickey Henderson was beautiful to watch, but his statistics really distinguish him as history's top leadoff hitter.
Accumulating 100.5 offensive wins above replacement—according to Baseball-Reference.com—puts him in the same class with Lou Gehrig, Mickey Mantle and Frank Robinson.
That condenses all his otherworldly totals into a simple, untouchable number.
Keep Reading