The Microscope: Harbinger of the Mavs' Downfall, and Why the Knicks Are Finished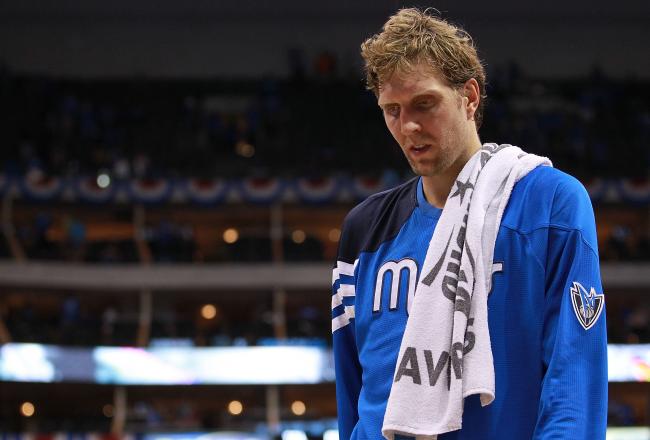 Ronald Martinez/Getty Images
The Microscope is your recurring look at the NBA's small-scale developments—the rotational curiosities, skill showcases, coaching decisions, notable performances and changes in approach that make the league go 'round.
The beginning of the end for Dallas
The Dallas Mavericks are cooked, and after witnessing the premature ending of Dallas' season in real time on Thursday night, Mike Prada of SB Nation put forth an intriguing notion regarding the precursor to Dallas' Game 3 loss:
To me, though, there was a distinct moment when the Mavericks went past the point of desperation and faded into the night. It was the moment when, having been beaten down at their own game, they had no choice but to play Oklahoma City's. That was when the series was lost.

Well, more accurately, it was two moments. One came in the second quarter, and one came midway through the third quarter. These were the moments when Mavericks coach Rick Carlisle punted and played what I called the "cry for help lineup" on Twitter -- a hyper-small lineup of Jason Kidd, Jason Terry, Vince Carter, Shawn Marion and Dirk Nowitzki that had played less than seven minutes together all season.

...

In playing Kidd, Terry, Carter, Marion and Nowitzki together, Carlisle was essentially making the same declaration [Chuck] Daly did [in 1991]. That was the moment when Scott Brooks and the rest of the Thunder should have known they had broken the Mavericks' spirit. Once the Mavericks sacrificed their identity in the name of desperation, the job was done.
In a general sense, I agree with Prada's premise. Dallas using Nowitzki in lieu of one of their usual centers was indeed a sign of desperation on Carlisle's part, and was legitimately indicative of Dallas' offensive struggles. But with all due respect to Prada, I'm just not entirely sure why this one instance, which happened to come during a devastating loss, was all that unique, or all that representative of some soul-crushing turn of the tide.
According to Basketball Value, Carlisle had used Nowitzki as his sole big on the court for a total of 35.6 minutes over the course of the series, largely due to the fact that Brendan Haywood, Ian Mahinmi and Brandan Wright had been rendered useless by the Thunder and their own limitations.
Carlisle is, and was, a man lacking in better options, but not logic. Dallas wasn't getting anything, offensively or defensively, out of their three centers, and as an added bonus, these new configurations often forced Scott Brooks to make his own corresponding lineup decisions.
Could Brooks afford to stick Serge Ibaka on a smaller player, and risk being attacked from the perimeter? Yes. Could Kendrick Perkins sufficiently defend Nowitzki, or at least prevent him from going bonkers? Close enough. Should OKC counter by going small as well, or does that negate some of their own strengths? Sure, and hardly.
Carlisle's gambit didn't pay off, but all he really did was shelve a crew of irrelevant big men for the sake of hopefully creating more offense. In fact, this move wasn't all that different from his decision to insert J.J. Barea into the starting lineup mid-way through last year's NBA Finals.
Good coaches aren't shy about making lineup changes, and though this specific situation apparently called for a configuration we didn't see much out of Dallas in the regular season, I don't think that's reason enough to view experimentation as an albatross.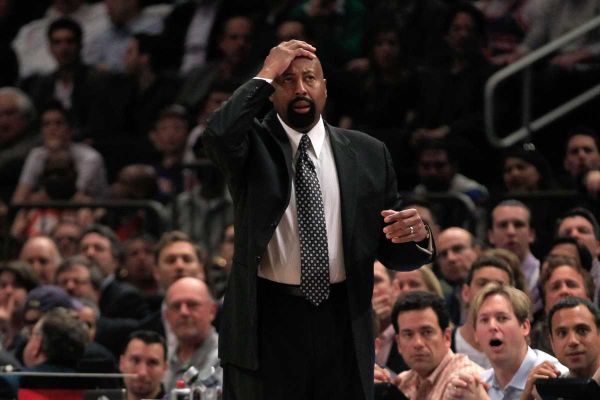 The New York Knicks are still jogging in place
We're now three games into the Knicks' series against the Miami Heat, and enough should be enough: Mike Woodson's team is still being derailed by very basic fronting action in the post, is still completely unable to get any scorer involved in the offense except for Carmelo Anthony, and still incorporates the bare minimum of productive offensive action.
Woodson did well to build on and extend the Knicks' earlier defensive successes after he took over as head coach, but this is getting ridiculous. The stagnation, which at this point seems traceable to stubbornness more than anything else, could be easily avoided, and yet here we are, watching the Knicks barely tread water and waste valuable opportunities against the Heat's lesser lineups.
Running an NBA offense isn't easy by any means, but Woodson is making the process of adapting to defensive pressure far more difficult than it has to be. How is it even remotely possible that a full NBA coaching staff has failed to make any strategic movement over the course of three games?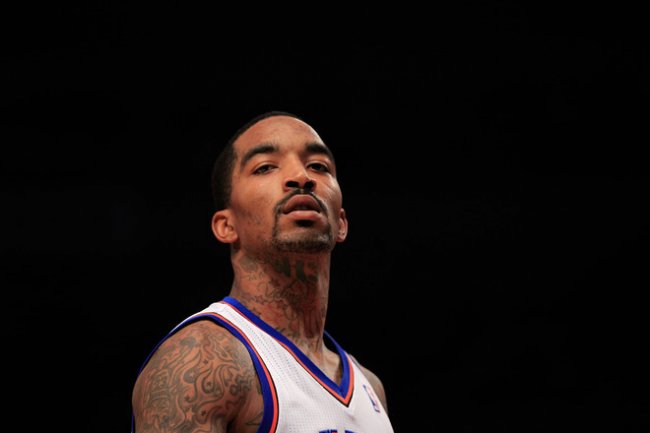 The immortal home of J.R. Smith
It would be silly to say that J.R. Smith could never win an NBA title. Players far more odd and far more dysfunctional have gone on to wear a championship ring, and Smith's title fate will ultimately bank on where he lands.
Yet even with that possibility in mind, I have no qualms in saying that even the league's highest honor will always come secondary to one of the greatest in-game dunkers of his generation. Smith will always be known for his showmanship above all, the vice that causes him to botch uncontested fast-break opportunities and bend our minds with dunks like this one:
It's certainly worth a moment to discuss Smith's place among the finest contemporary dunkers, but I'm far more intrigued by Smith as a character. He's the closest thing the game has to a mythological trickster, and the fact that his habits have a way of manifesting themselves in bits of hyper-aesthetic glory only makes that persona all the more interesting.
This article is
What is the duplicate article?
Why is this article offensive?
Where is this article plagiarized from?
Why is this article poorly edited?