Los Angeles Dodgers: Odds That Each Key Dodger Makes the All-Star Game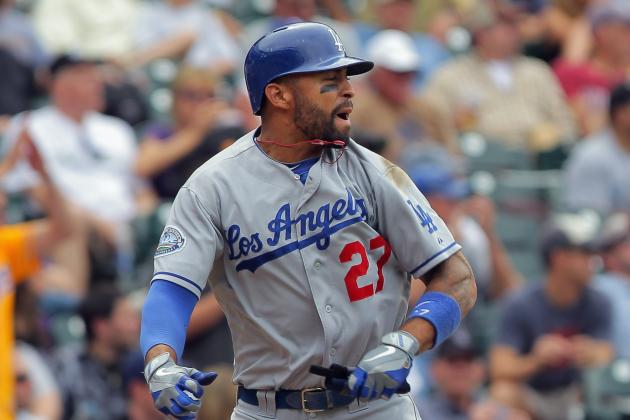 Doug Pensinger/Getty Images

The Los Angeles Dodgers host the best record in the National League and the second best in all of baseball at 17-8.
Dodger fans have been waiting for quite some time to see a team take the field that they could truly be proud of. Finally the team is out from under the tyranny of the McCourts. Magic is in the air, almost literally, and the team is running on all cylinders.
A chain is only as strong as its weakest link.
The same can be said for any team. In this case, the Dodgers are quite fortunate that they have a very strong chain of support behind them.
The All-Star game is fast approaching. Let's take a look at some key Dodgers and examine their odds of being selected as a 2012 All-Star.
Begin Slideshow

»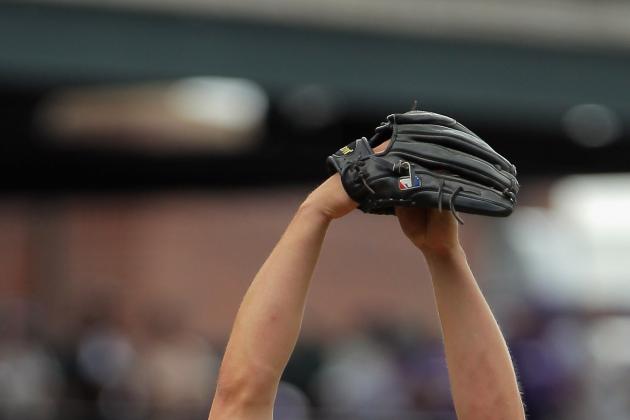 Doug Pensinger/Getty Images

Dodger's ace Clayton Kershaw sits at 2-0 with a 2.63 ERA and a 0.93 WHIP in 37.2 innings of work so far this season.
His ERA places him 22nd overall among starting pitchers. Not exactly mind blowing considering what fans have seen Kershaw do in the past.
His WHIP is good enough for 10th overall among starters.
While the fan vote will likely award Kershaw extra points in All-Star voting, he should probably be overlooked this season. However, because he is Clayton Kershaw, odds are he'll be in somehow.
Odds: 4-1 he'll be on the NL AS squad.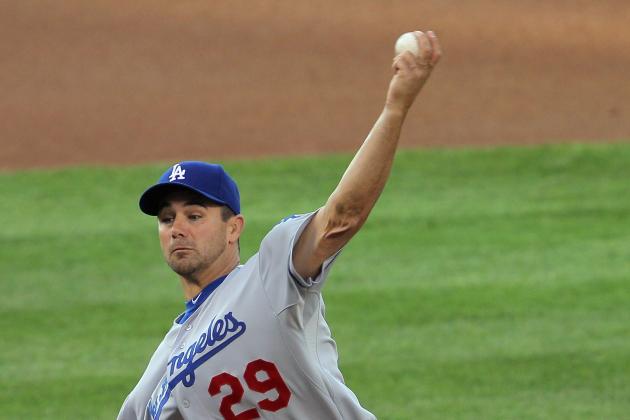 Doug Pensinger/Getty Images

Ted Lilly has proven himself to be quite a valuable commodity this season.
His 1.38 ERA leads all Dodger starters, as does his 0.846 WHIP. Not too shabby out of a guy who was supposed to be the fifth starter on this squad.
Here he stands, 3-0 and thus far the most reliable pitcher on the staff.
The downfall, however, is that because fans have a vote, he will likely get snubbed, undeservingly.
Odds of being an All-Star: I'll give him 8-1.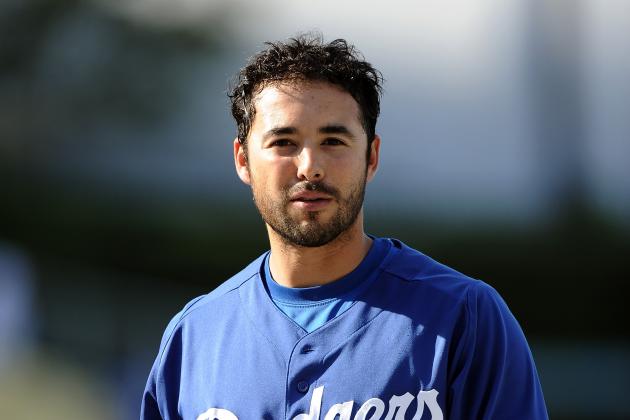 Harry How/Getty Images

I don't want to say that Andre Ethier's season is being overlooked, because I don't believe that to be the case.
I do think the best way to phrase it is like this: Andre Ethier has a very bright star this season, it just so happens that Matt Kemp's star is shinning a little more powerfully right now.
Ethier is putting up impressive numbers in his own right. His .287 BA is second of all right fielders so far this season, just behind Jay Bruce of the Cincinnati Reds' .299 BA.
He ranks in the top five of all right fielders in OBP, SLG and OPS across the board as well.
Dodger fans remain optimistic that Ethier can retain this mindset and help their team play late into October.
Odds of seeing Ethier as an All-Star: 2-1.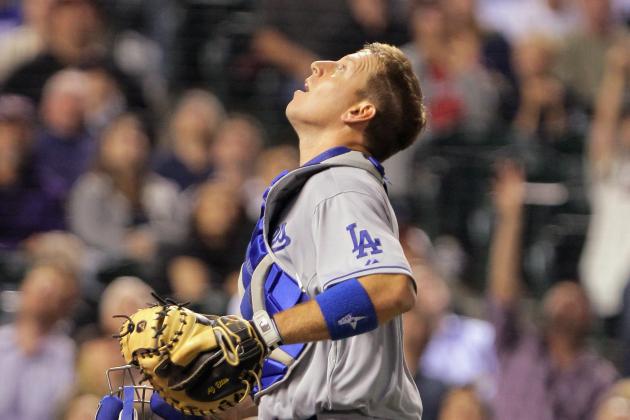 Doug Pensinger/Getty Images

A.J. Ellis has been a solid contributor for the Dodgers this season.
He ranks third overall in BA, SLG and OPS, while leading all other NL catchers in OBP with a .449.
The problem is, he is behind Buster Posey and Yadier Molina, two catchers that have more cache' to their names than he, sadly.
While he has managed to get walked 16 times so far this season, he has also struck out 16 times.
That is a figure that will certainly hurt him.
Odds of him becoming an All-Star in 2012: 10-1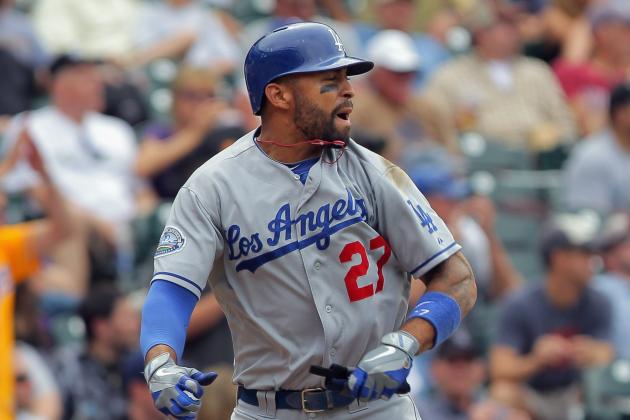 Doug Pensinger/Getty Images

This is the pure definition of "lock."
There is no way Matt Kemp is not on the All-Star team. He is the best player in all of baseball, let alone the National League.
He will be on the team, he will start, etc.
Odds Matt Kemp will be an All-Star: The sun will rise tomorrow, the sky is blue and Matt Kemp will be an All-Star.
In other news, water is wet.