5 NBA Players Who Will Be Playoff X-Factors in Second Round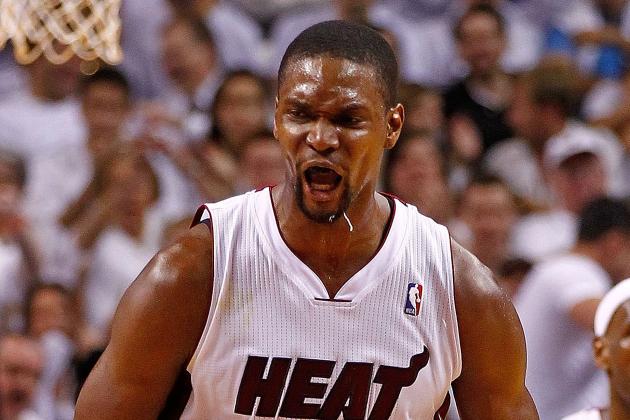 Mike Ehrmann/Getty Images

An X-factor is a player who, while normally overshadowed by other parts of his team, is actually an integral part of a team's win or loss. The 2012 NBA playoffs are full of teams who rely on solid X-factor players for the foundation of their wins.
The Miami Heat, Oklahoma City Thunder, Chicago Bulls and San Antonio Spurs all are among those teams that will be in the second round and be relying on an X-factor player to help carry them further toward a potential championship.
How these X-factors play will play a large part in determining who advances in the playoffs.
Here are five players who will be X-factors in the second round of the playoffs.
Begin Slideshow

»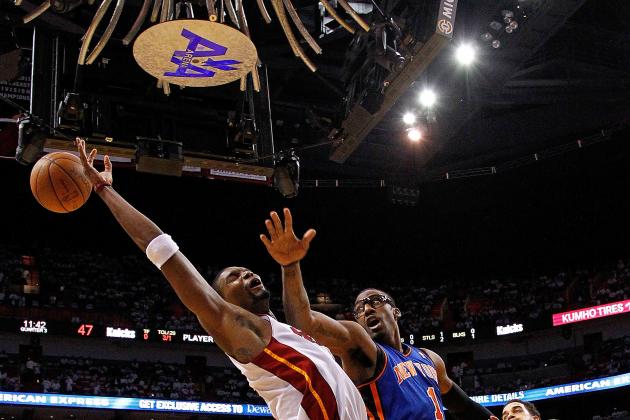 Mike Ehrmann/Getty Images

For the better part of a decade, Chris Bosh has been one of the best power forwards in the game. When he signed with the Miami Heat, it was inevitable that, despite his large NBA stature, he'd be overshadowed by Dwyane Wade and LeBron James.
However, saying he is not a big part of the Heat would be a grave mistake. The 6'11", 235-pound big man is averaging 18 points and eight rebounds per game this season on 49 percent shooting from the field and 82 percent shooting from the free-throw line.
Those are All-Star numbers, and the fact that people seem to forget about this guy is ridiculous. James and Wade will get their numbers in the second round, win or lose. But if Bosh can also get his numbers, the Heat will tally a lot more wins than losses.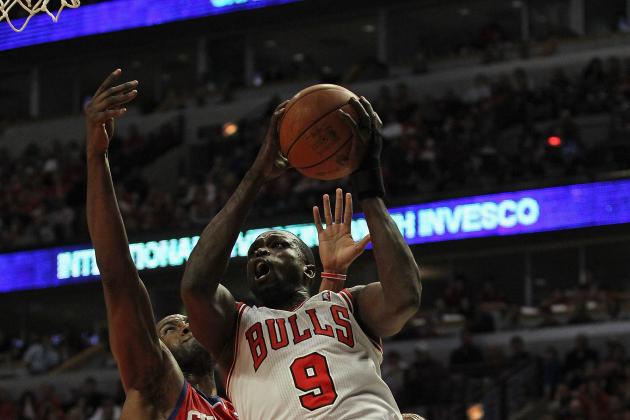 Jonathan Daniel/Getty Images

Continuing on our list of unsung heroes, we come to Luol Deng of the Chicago Bulls. It's tough to understand what Deng brings to the table when you look at him before a game. He doesn't appear to be a difference-maker.
It's only when you see him in action that you realize what he brings. At 6'9" as a wing player, Deng brings a length and athleticism to his position that makes him a mismatch against most NBA opponents. The former Duke Blue Devil has averaged 15.3 points, 6.5 rebounds and 2.9 assists this year, his first as an NBA All-Star.
Deng is a big part of Chicago's defensive strategy, and when he gets his offense going, the Bulls are extremely tough to beat. Now that Derrick Rose is gone for the remainder of the postseason, Deng will have to step up even more than usual for his team.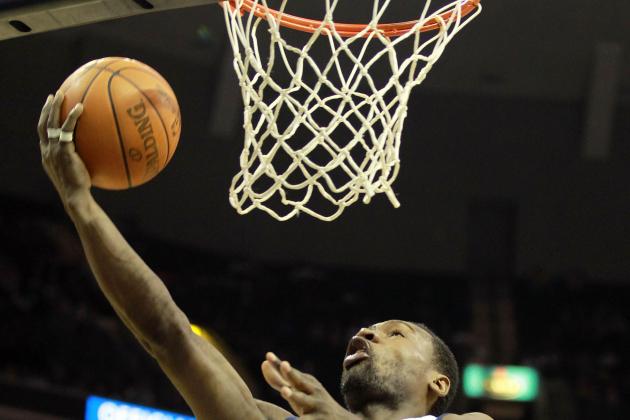 Andy Lyons/Getty Images

It was no mistake that the Memphis Grizzlies really started to play high-caliber basketball last season when they acquired Tony Allen as a free agent. Allen is one of the best perimeter defenders in the game and has developed more of an offensive game in Memphis averaging around 10 points per game.
Allen won a championship with the Boston Celtics, so he knows the dedication and heart it takes to advance in the postseason. He will be the guy who guards the best perimeter scorer of the Grizzlies' second round opponent. That's what makes him so critical.
He will probably be guarding Tony Parker and Manu Ginobili, and we all know that those two are capable of. Allen's defense helped the Grizzlies upset the San Antonio Spurs last season, and it has a shot to do the same this postseason.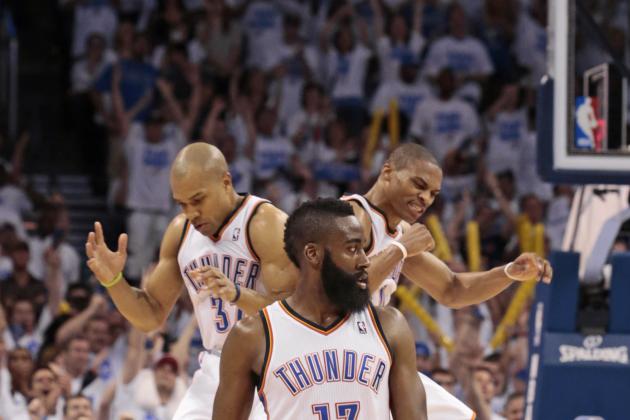 Brett Deering/Getty Images

Kevin Durant and Russell Westbrook may be the superstars that lead the Oklahoma City Thunder, but James Harden is the engine that really powers the Thunder vehicle. The third-year shooting guard is averaging 17 points off the bench, affecting the game in radical ways while on the court.
Harden is a lock to win Sixth Man of the Year, and while that doesn't always translate to difference-making in the playoffs, it does in Harden's case. The former Arizona State Sun Devil scores, rebounds and assists, and it could be argued that he is the most well-rounded player on OKC's entire squad.
The advantage afforded to the Thunder by Harden's play is that their two superstars can have poor-ish games and the team can still win. Harden can make up for their mistakes and can eat opposing benches alive. He'll look to do that in the second round against the Los Angeles Lakers.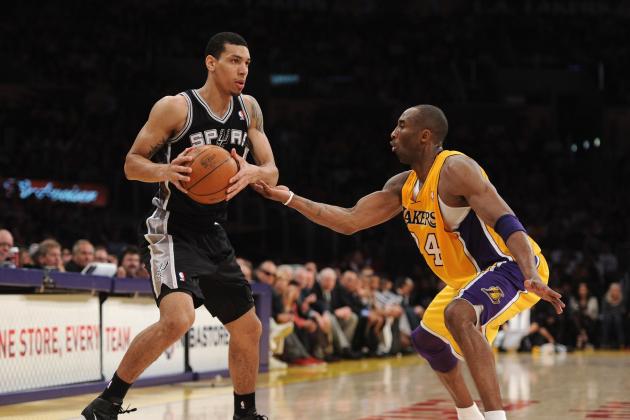 Harry How/Getty Images

It might be a surprise to see Danny Green in this slideshow for the San Antonio Spurs. As the deepest team in the NBA, the Spurs have many different players who could be viewed as X-factors, but Green takes the cake.
As a 6'6" shooting guard, Green has great length for his position and is therefore a reliable asset on the defensive end for a Spurs team that come to rely more on offense during the past couple of years. However, Green also contributes on offense, averaging 9.1 points per game and shooting 44 percent from behind the arc.
Green's defense and ability to space the floor with his long-range shooting make him a valuable X-factor in the second round for the Spurs. If he can score consistently, it will take pressure off Manu Ginobili and Tony Parker, both of whom will be keyed on by the opposing defense.