Pac-12 College Football: 2012 Bowl Projections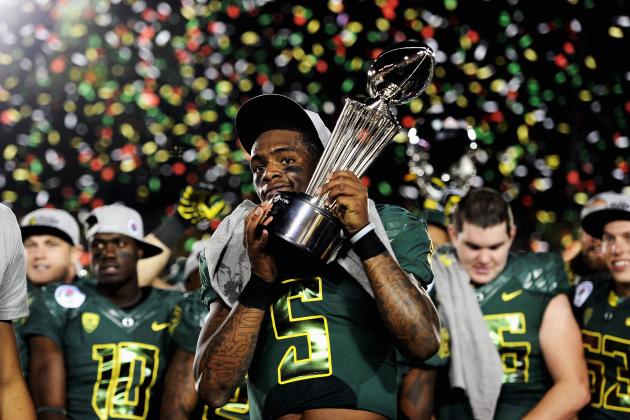 Harry How/Getty Images

A year ago the Pac-10 became the Pac-12. It was a significant change for the conference. For the 2012 season, there were more changes in the naming of four new head coaches, all with interesting back stories.
With all the new coaches in the conference, it is hard to know exactly what will happen. Who will have immediate success, and who will struggle to rebuild?

Over the last few seasons, the Pac-10 and Pac-12 have had trouble filling all their bowl spots. Part of that is because of the postseason ban that USC had. That is over now, and the Trojans will be eligible again. They look strong, so I have to say sorry to the middle-tier teams—your bowl status just went down a notch.

I fully expect the Pac-12 to have no trouble filling all their bowl spots in 2012.
Begin Slideshow

»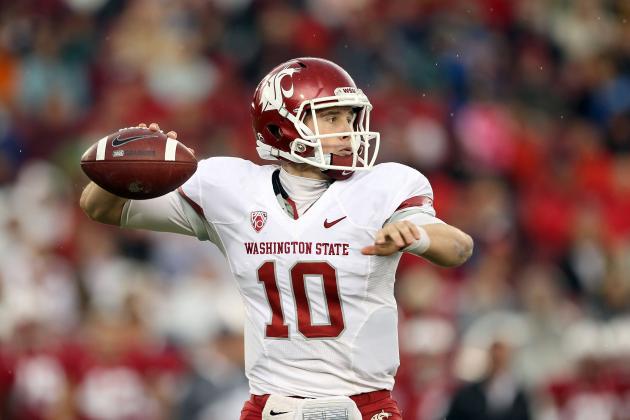 Ezra Shaw/Getty Images

In early 2011 the New Mexico Bowl announced a new partnership with the Pac-12 conference.
After some negotiations, it moved up a year to the 2011 season. Despite all the hustle and negotiations, the Pac-12 failed to have enough teams eligible and the game was filled with a wild-card replacement.
I expect the Pac will fill it this year with a team making a return to a bowl game. Washington State and Arizona are the likely candidates in my opinion.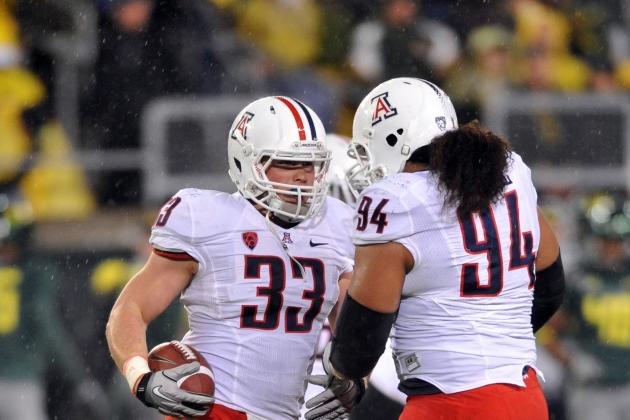 Steve Dykes/Getty Images

I wonder if they felt some sort of let down with their Pac-12 representative last season. It took a special waiver from the NCAA to allow a 6-7 UCLA team to play. While they may still end up with a team that is just 6-6 in 2012, I am sure it will feel better to not have that waiver or the knowledge of a team with a losing record hanging over the game.
Much like the New Mexico Bowl, I expect one of the new coaches to get their teams here. Pretty much the same teams, Washington State and Arizona, are the ones I would expect to see here. Cal could slide down to this spot as well.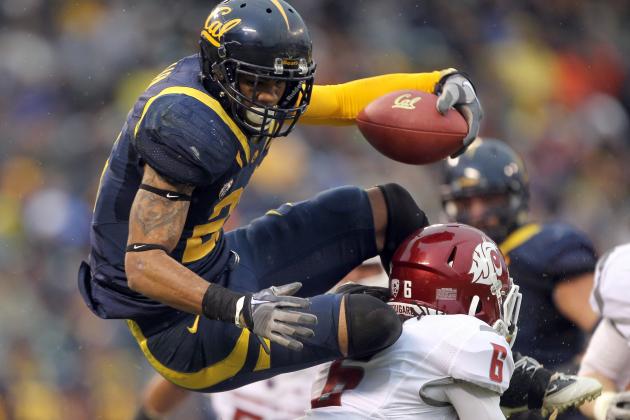 Ezra Shaw/Getty Images

If the cards don't fall right for Utah, they could see a return to the Vegas bowl to play a team from their former conference, the Mountain West. Then again, with all the restructuring that has been going on, it might not be a team they ever played in the MWC.
I think Cal is a more likely choice to end up here, and it wouldn't surprise me to see Arizona or Washington State here, either.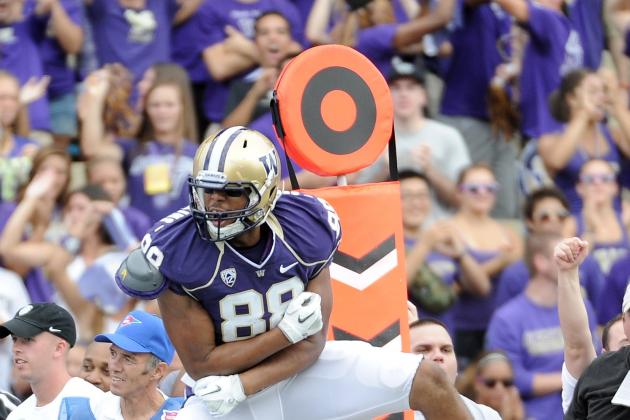 Harry How/Getty Images

Utah came into the conference in their first year and was right in the hunt for the South division title. They went on to be only one of two Pac-12 teams to win their bowl game.
Utah should contend for the South again, which could get them a higher bid. It would surprise me to see Utah here again because most of the time, bowls don't like to take the same teams two years in row.
Stanford, Washington and Utah are my main choices, but Cal could sneak in here under the right circumstances.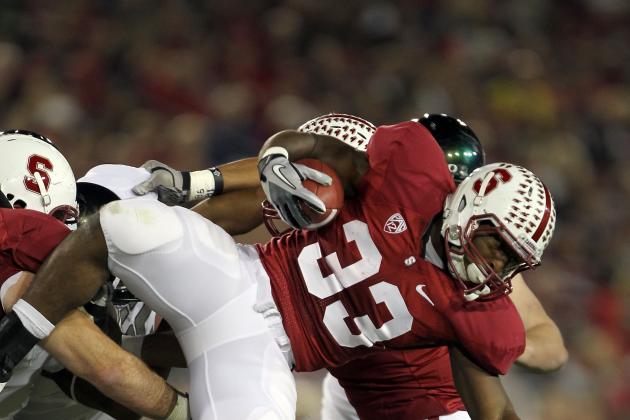 Ezra Shaw/Getty Images

I don't know exactly what happened to Cal in the Holiday Bowl last year, but I wouldn't expect to see them here again next season. This used to be the second-place bowl for the Pac-12, but that has been replaced with the Alamo Bowl.
Washington has played in both of these bowls in recent seasons. However, I feel they benefited from the conference getting two BCS bids and USC being in a postseason ban. Stanford has been able to land back-to-back BCS bowl wild-card bids, but I don't expect to see that again.
Obviously Stanford, Washington or Utah is who I expect we see here.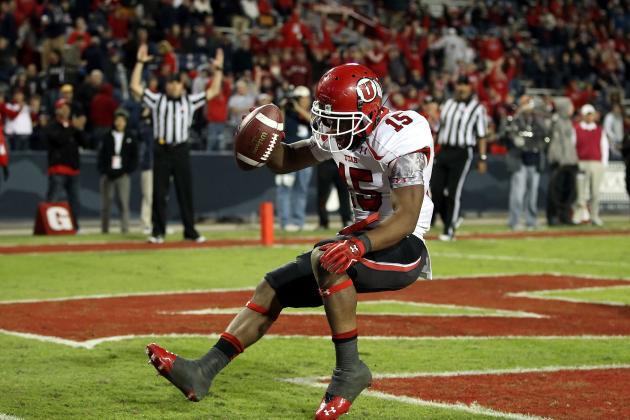 Christian Petersen/Getty Images

With Oregon and Stanford making BCS bowls and USC not eligible for a bowl game last season, this spot fell down a few spots from the second-place team they were supposed to receive.
Instead, Washington landed here, which was closer to about fourth in the conference. But if you watched that game, you would know that UW showed up to play. Well, the offense did anyway. They ran point-for-point with a highly ranked Baylor team that had the Heisman Trophy winner.

This year, I do not see Stanford getting in the BCS, but it will still contending for the North along with Washington and the favorite, Oregon.
On the South side, I think only Utah will contend for the division against USC. One of those three will likely end up here.
Oregon and USC, as you will see, I have playing for BCS games, but if things don't go their way, the loser of the Pac-12 championship game could end up here.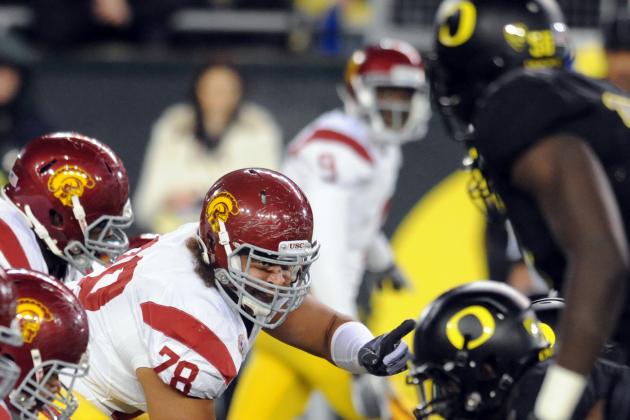 Steve Dykes/Getty Images

I am with everyone else on this one: The Pac-12 championship game should come down to Oregon and USC. The winner of this game will, of course, go to the Rose Bowl.
I wouldn't count the winner out for a possible shot at the BCS title game. The loser could still end up in the Rose Bowl or maybe another of the BCS games. After the bowls that lose their partners to the NCG select replacement teams, the order is Fiesta, Sugar, Orange.