2012 NFL Draft: 5 Moves That Teams Will Regret Most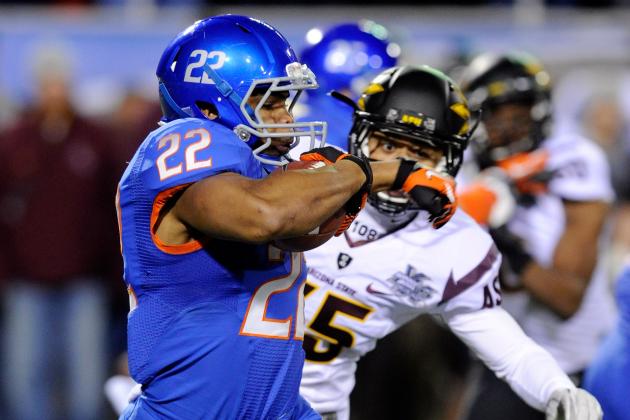 Ethan Miller/Getty Images

The gift of hindsight is a powerful one, and a decade from now we will be able to look back upon the 2012 NFL draft and more accurately conjure up opinions about the relative merits of each team's selections.
But who wants to wait that long?
It's never too soon to make a prediction or five, and that's exactly what I'm here to do right now.
The NFL draft is one of the most important components to building a roster, and few teams have been able to truly master the process with consistency.
More frequently, teams hiccup in the draft and find themselves thinking about the what ifs. The Raiders did it with JaMarcus Russell, the Browns with Tim Couch, and perhaps there will be another team in a handful of years that will experience the same displeasure.
Here's my guess on the five most likely candidates.
Begin Slideshow

»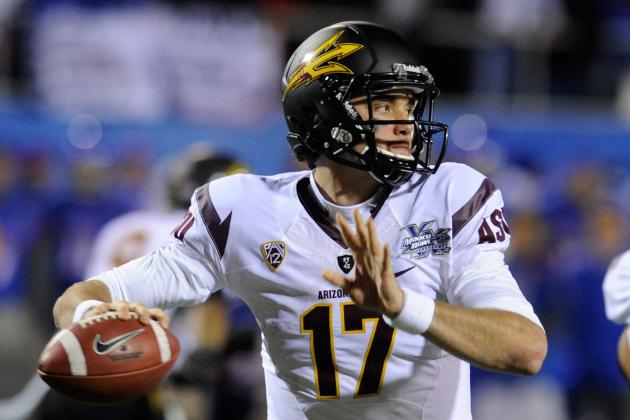 Ethan Miller/Getty Images

It's hard to argue with much of what the Broncos have done this offseason. After all, they landed arguably the best free agent in NFL history in Peyton Manning, and have set the franchise up for success in 2012 and beyond.
But the team had a chance to select a player in the first round, running back Doug Martin out of Boise State, who would have been a solid fit behind Manning in the backfield, giving the team the well-rounded back it needs. Willis McGahee was solid in 2011, but I see him as a less-than-ideal fit to play in the offense I anticipate Denver running next season.
Additionally, the team drafted Brock Osweiler in the second round to serve as a backup to Manning. While he projects to be a fine pro and a nice long-term solution in Denver, the team should be all-in while Manning is around. The Broncos would have been much better served to draft a player who can help them alongside Manning, not a player in a reserve role.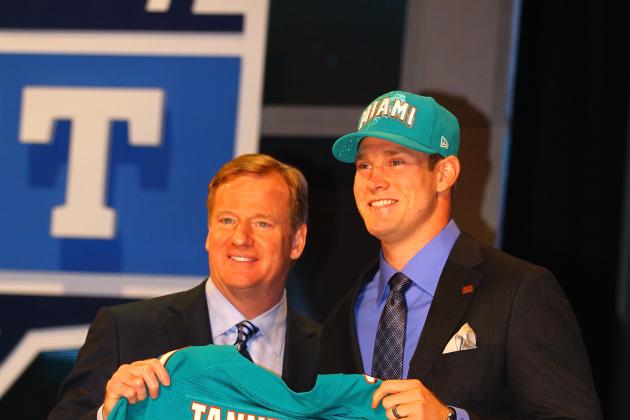 Al Bello/Getty Images

When it comes to NFL quarterbacks, there's simply no room for trying to squeeze square pegs into round holes.
That's what I believe Miami did in drafting Tannehill and essentially entrusting him to become a franchise quarterback.
My beef with the pick isn't totally an indictment on the 23-year-old from Texas A&M, as I think he'll be a sufficient pro player. I just think Miami would have been better off waiting a year to draft a quarterback (next year's class already looks strong) and allowing Matt Moore to start in 2012.
The Dolphins could have had any number of players at pick eight, or at least could have entertained a trade-back scenario to acquire more picks.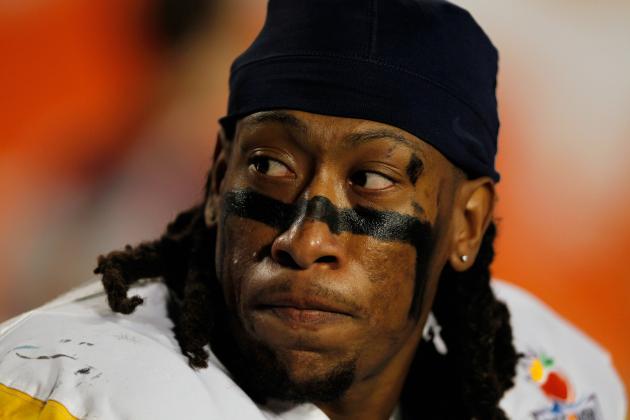 Streeter Lecka/Getty Images

It's pretty much a universal belief that the Seahawks reached on Bruce Irvin, and that's not a good thing for a team that had a number of needs.
Although pass-rushing was amongst them, the team will still regret forgoing Quinton Coples and other available rushers to select Irvin.
If Irvin was in fact their top-rated rusher and a guy that they believe can morph the defense into an elite unit, why not trade down several spots further, pick up even more draft ammo and pick him then? Seattle has a recent string of curious decisions (see: signing Tarvaris Jackson, trading for Charlie Whitehurst), and those can set a franchise back.
NFL franchises are impatient by nature, and the Seahawks don't have the wiggle room to strike out on first-round picks. Hopefully Irvin won't prove to be a case of that.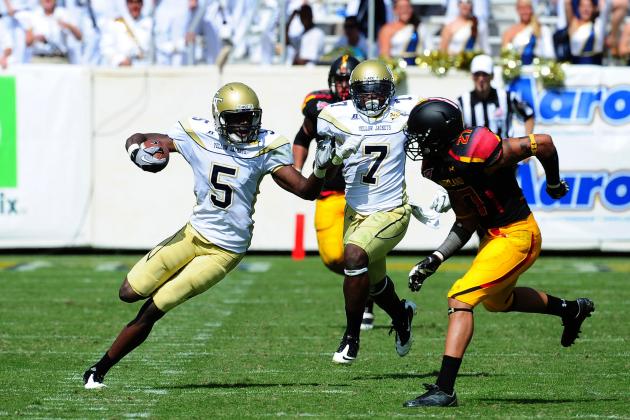 Scott Cunningham/Getty Images

I loved what Cleveland accomplished in the first round. Trent Richardson is a star in the making, and I applaud the team for going after the player it believes to be its quarterback of the future in Brandon Weeden.
But to round out their offensive skill players, the Browns should have taken a receiver at the top of the second round, rather than landing Cal tackle Mitchell Schwartz.
Was right tackle an area of need? Yes. Is Schwartz a fine looking prospect? Yes. But Stephen Hill would have been a tremendous bit of explosiveness to add to the mix in Cleveland, and Weeden is going to need quality receivers around him to succeed.
Speaking of wide receivers...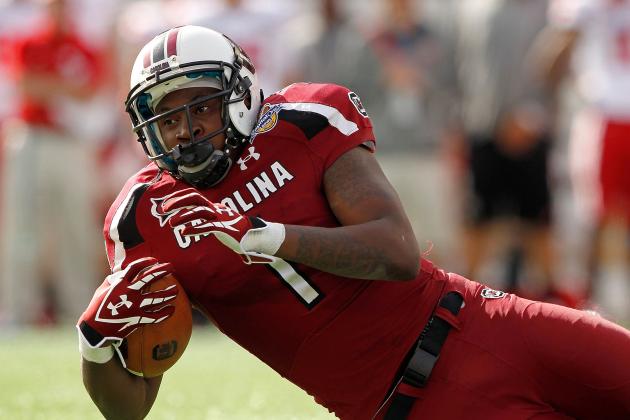 Mike Ehrmann/Getty Images

I've already said my piece about the Dolphins drafting Tannehill in Round 1, but it was doubly unbelievable to me that the team would wait until the sixth round to find a new receiver for him to throw to.
Miami traded away the at-times combustible Brandon Marshall this offseason, and that leaves the team razor thin at wide receiver. How or why the team thought that not addressing the position in the draft was sound strategy is beyond me, and I think Tannehill will suffer for it.
Stephen Hill, Alshon Jeffery, Ryan Broyles and a host of others would have made sense in Rounds 2 to 3.