The Ladies of the Summer X Games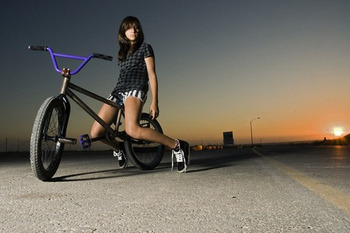 Image via tumblr.fakiro.com
It is getting close to that time of year again. The time when school is out, kids are bored, and beaches are full of drunken idiots looking for a tan. And yes, I might be one of those idiots, but my tan isn't working out so I guess I will try again tomorrow.
It's time for summer.
In the sports world, it means no more football, basketball, or hockey. But that shouldn't stop you from watching ESPN. It is not only summer time but it is X Games time.
This is my favorite time of year. I get to watch the skateboarding, skating and biking athletes, from all over the world compete for gold. I know I can't do any of that stuff, so watching others do it is just as fulfilling.
In honor of the Summer X Games, I have put together a list of the hottest females, past and present, of the X Games. Enjoy.
10. Sara Price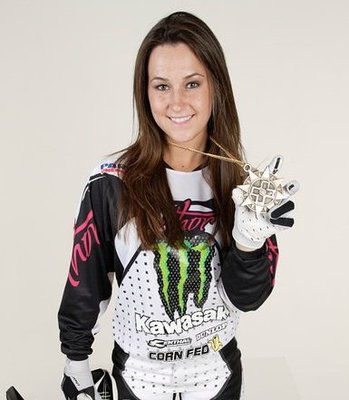 Image via myokk.org
If trophies were the measure of success for Sara Price, then she could retire yesterday. She already has accomplished more in the motocross world than most women will in their lifetime.
It all started when she was eight years old and her parents bought her a bike. The rest is history.
She will be competing in the X Games in L.A. this year, so be ready for some more trophies.
9. Ashley Crouch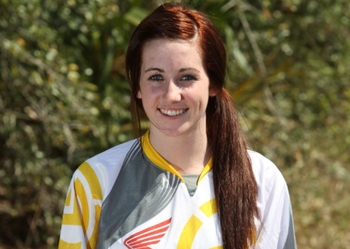 Image via gncracing.com
There is very little information on the web about Ashley Crouch.
The one thing I always came across while searching her name was she was always considered the top female off-road racer in the country.
8. Eliana Sosco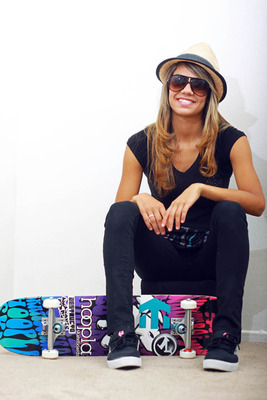 Image via scrambyeggs.com
Skateboarding is cool. I have never been able to do it, so anytime I see others rocking a backside ollie reverse, I appreciate the level of dedication they put into that maneuver.
When I notice hot women pulling off these moves, I am even more impressed. Eliana Sosco makes skateboarding look easy when we all know it isn't. That is a skill perfected by few.
7. Abisha Alshebaiki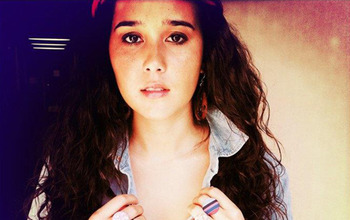 Image via nv8dr.com
The name might be difficult to pronounce, but that is nothing compared to the level of skills Abisha Alshebaiki has with a skateboard.
She might not be the best in the world with a skateboard, but she is better than me.
6. Tarah Gieger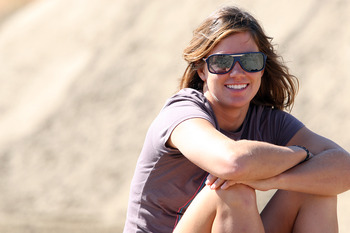 Image via vitalmx.com
Following my research, I still find it difficult to comprehend how a 10-year-old can learn to ride a motocross bike. I tried to do it when I was 18 and almost broke a hand.
Tarah Gieger was the first woman to win at the X Games in women's supercross back in 2008. I think that underlined her level of skill, don't you think?
5. Jolene Van Vugt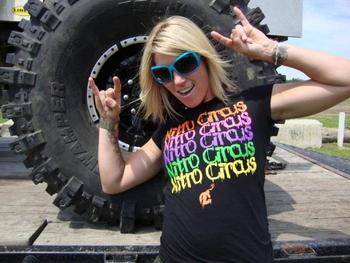 Image via myspace.com
Oh those tricky Canadians.
Jolene Van Vugt is a full fledged moose whisperer from London, Ontario in beautiful Canada. Although I have never been there, I am ready for my visit, don't cha know?
4. Livia Lancelot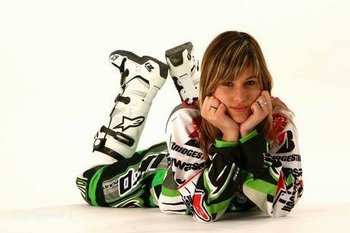 Image via topspeed.com
First the Canadians, now the French? What is happening here?
Not that I am complaining about Livia Lancelot and her low level of ugly mixed with a high level of hottness. I could always use a French woman's world motocross champion to stare at, can't you?
3. Ashley Fiolek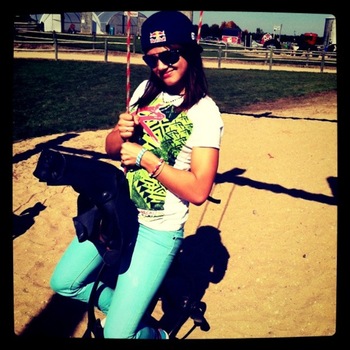 Image via youngandreckless.com
Imagine riding a motocross bike as a child. How scary would it be to ride a skinny version of a motorcycle in sand, mud, or whatever land you could find? It would be almost impossible for most kids.
Now imagine learning it while being deaf. Ashley Fiolek was born deaf and learned to ride from the vibrations in the bike.
And now she is a world champion. Simply amazing.
2. Dallas Friday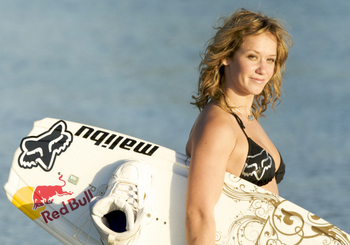 Image via redbull.com
Even though Dallas Friday has not competed in the X Games in a few years, that does not mean we should count her out of the list.
In fact, she is the reason I put this thing together. She paved the way for sexy women in the X Games.
Wakeboarding Guru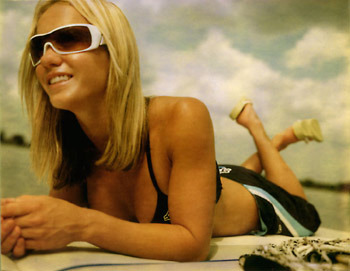 Image via wakeboarder.com
When it comes to wakeboarding, there is none better in a female's body then Dallas Friday. She used to be the best in the world for several years before injuries slowed her down.
She has more medals and trophies in her home than a eight-year-old soccer team.
The "It" Factor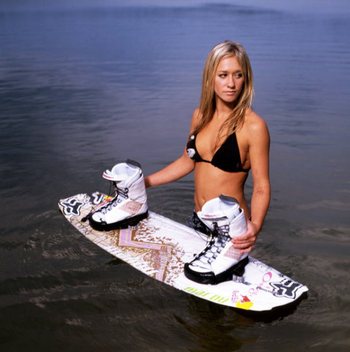 Image via redbullcaribbean.com
Dallas Friday was a beast in the water, but did most of her damage before she was old enough to buy alcohol.
She won a gold medal in the X Games when she was 14. She grew into her reputation and dominated the sport for several years after. Including when she turned 18 and became an international sex symbol on water.
1. Fabiola Da Silva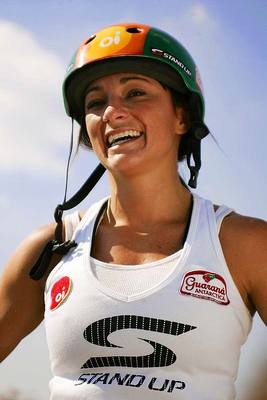 Image via womenprofile.blogspot
Fabiola Da Silva, better known around the X Games community as "Fabby," proves that Brazilian women can pretty much do whatever they want and succeed.
She could have been a model but she chose inline skating and dominated for years.
And More Fabiola Da Silva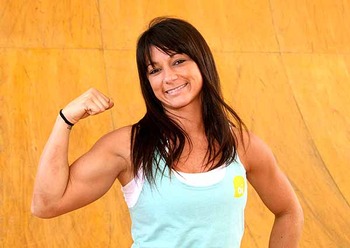 Image via womenprofile.blogspot
If FHM comes calling, you have made it in my eyes. They only choose the sexiest women in the world to pose in their magazines. So when they chose Fabiola Da Silva, her sex appeal was solidified.
FHM was highlighting what everyone in the X Games world already knew. She was a smokebomb.
The Skater Side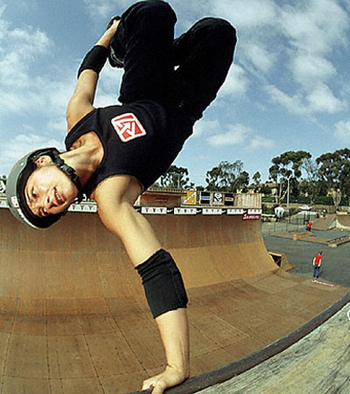 Image via flickr.com
Do you know what a double back-flip on a vert ramp is? Because Fabiola was the first woman to ever pull one off.
Trust me, it is not easy. She is such a talented inline skater, she won seven X Games gold medals and one silver.
Wow.
And One Last Taste...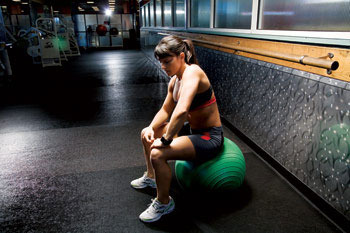 Image via hardbody.com
If you thought all one had to do to compete in the X Games was wake up, grab a board, and start skating, you are sadly mistaken.
All these women train hard and go hard, everyday.
Keep Reading