Tim Thomas: 4 Reasons the Boston Bruins Should Not Bring Him Back Next Season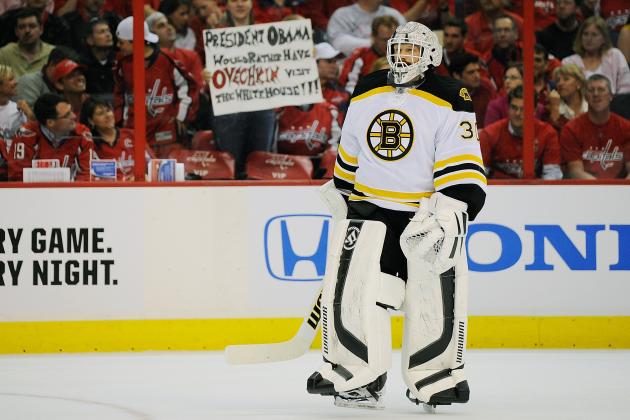 Patrick McDermott/Getty Images

A week removed from a heartbreaking loss in Game 7 of the Eastern Conference quarterfinals, the Boston Bruins must now turn their attention to an important offseason.
One of the key decisions figures to be that of the future of goalie Tim Thomas with the B's.
The former Vezina and Conn Smythe Trophy winner played solid during the playoffs this season, but it wasn't enough to save the Bruins' season.
As the offseason unfolds, here are four reasons that TT30 should not be back in the black and gold in 2012-13.
Begin Slideshow

»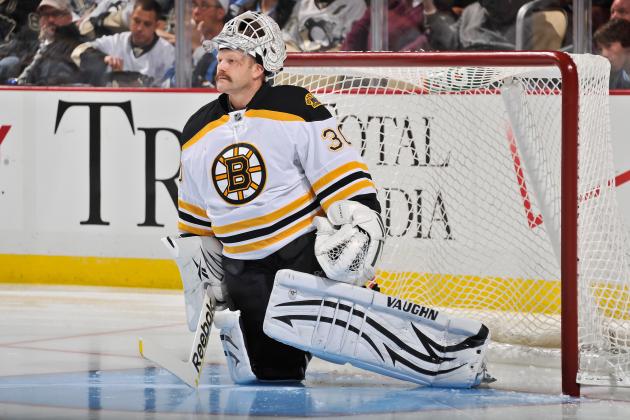 Jamie Sabau/Getty Images

Tim Thomas isn't getting any younger; that much is clear.
The 38-year-old keeper had a bit of down year in 2012, but perhaps that was expected after his incredible season a year ago.
However, Thomas has had some injury issues in the past that could prove to be a hindrance as he progresses in age. That may not be a risk that the Bruins want to take.
Although he apparently has fully recovered from his 2010 hip surgery, injuries are always a concern for an aging player.
Given his contract situation, keeping Thomas could prove to be unwise if his health prevents him from staying between the pipes for an entire season.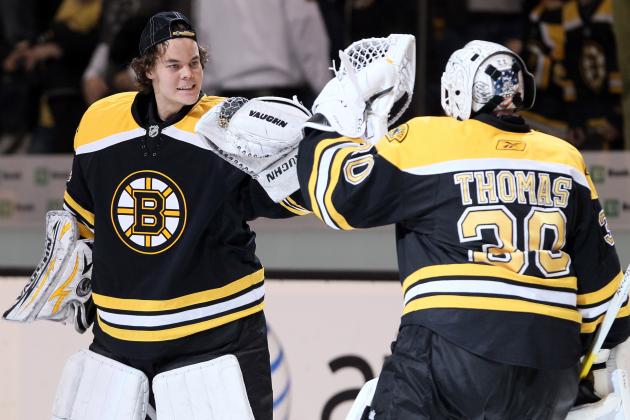 Elsa/Getty Images

GM Peter Chiarelli and the front office have made it clear that they think Tuukka Rask can be a No. 1 goalie in the NHL.
With that being the case, it doesn't make sense for the Bruins to keep Tim Thomas at a base salary of $5 million.
That is a lot of money for any goalie in today's NHL, never mind a goalie who might only play half of the games next season due to Tuukka Rask.
Chiarelli could use that money to bring in a top-line forward, presumably through a trade involving Thomas.
If the Bruins decide that Thomas is going to be the backup for Tuukka next season, it doesn't make a lot of sense to keep a backup goaltender at a cap hit of $5 million.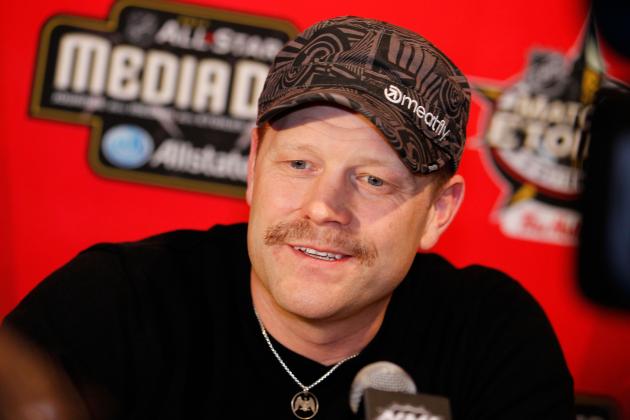 Gregory Shamus/Getty Images

Everyone knows about Tim Thomas' White House decline.
Whatever your stance on the issue, there have been other instances of Thomas being sort of a self-centered athlete.
In a column by CNNE's Joe Haggerty, Haggerty points out Thomas kept using "they" when referring to his teammates after their Game 7 loss. There was also a report of Thomas walking through the spoked "B" logo in the middle of the locker room, considered a big no-no.
Haggerty even contends that Thomas may even want out of Boston:
After that, many speculated that Thomas and the Bruins would part ways when the season was over. And perhaps Thomas wants to go. Perhaps he's had enough of the Bruins after they didn't back him staunchly enough following the White House imbroglio.
Thomas has always been viewed as a bit of loner in the Bruins' locker room and likes to keep to himself. But has his independence rubbed people the wrong way in Boston?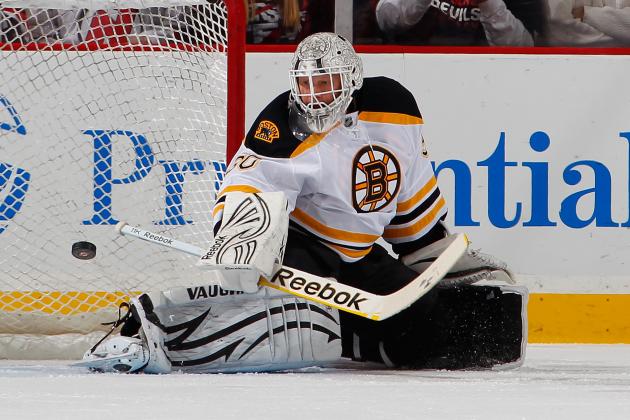 Paul Bereswill/Getty Images

Peter Chiarelli has a proven track record of making good trades in the NHL.
Whether it be for Rich Peverley, Chris Kelly or Dennis Seidenberg, Chiarelli has hit on most of his trade targets.
Now, Chiarelli must decide if Tim Thomas should be used to bring in a top-line scorer—something the team clearly needs.
Tyler Seguin isn't ready yet, and Milan Lucic and David Krejci were huge letdowns in the postseason.
Thomas could be used, possibly packaged with Krejci, to bring in a bona fide top-scoring forward.
Thomas has a no-movement clause that is set to expire on July 1 and the Bruins could lose him after this season if he doesn't re-sign. So why not deal Thomas for a top talent now, rather than ride it out and risk losing him to free agency?