MLB Trade Talk: 5 Players Who Should Be Dealt by Deadline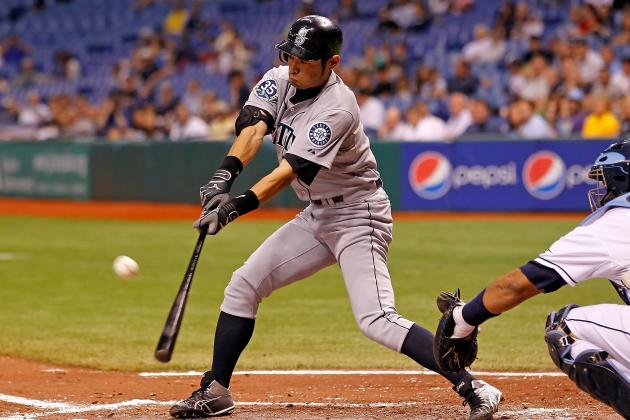 J. Meric/Getty Images

After just one month of the season, we know very little about which teams will still be in the hunt by September.
However, as certain teams start to fall out of the playoff race in the coming months, we will see key players hitting the trade block.
Here are five players who should be dealt before the deadline by their respective teams.
Begin Slideshow

»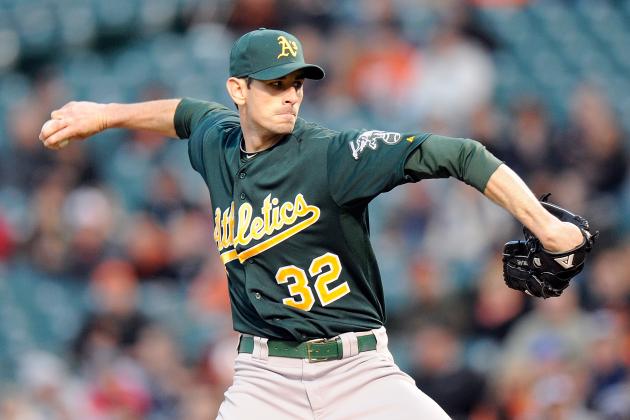 Greg Fiume/Getty Images

Brandon McCarthy has been pitching very well for the Oakland A's this season with little to show for his efforts. The 6'7", 200-pound right-hander has a 1-3 record despite sporting a respectable 3.23 ERA after six starts.
The 28-year-old starter is also on a one-year contract with the A's this season. One of the leadership tactics that Billy Beane does best is trading away veterans for young talent.
McCarthy will be coveted by teams looking to add depth to their starting rotation. The A's would be foolish not to get prospects in return for the starter because he'll be a free agent at the end of this season. Unless the A's sign him to an extension, he'll likely be shipped out of town.
The lanky A's pitcher has impressed this season, going for seven innings of work in four of his six starts. Quite a few teams in the league would love to have a starter who can consistently go seven innings.
Not only does McCarthy give himself the opportunity to win games for his team, but he also takes pressure off of his team's bullpen by going deep in games.
Possible Landing Spots:
New York Yankees, Boston Red Sox, Minnesota Twins, Milwaukee Brewers, Kansas City Royals, Baltimore Orioles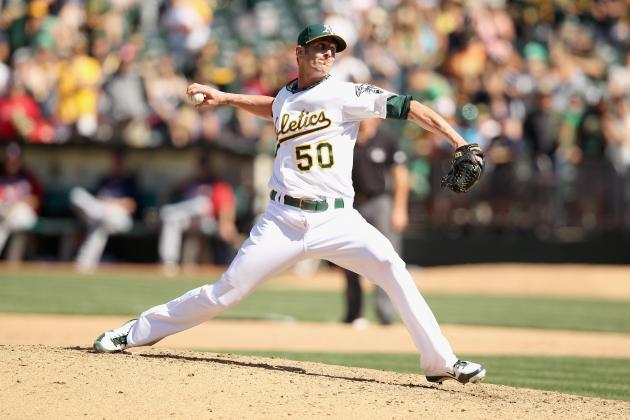 Ezra Shaw/Getty Images

Sticking with the theme of Billy Beane wanting to wheel and deal, we go from the A's ace starting pitcher to their closer.
Grant Balfour is a veteran pitcher who will draw a lot of interest from contending teams searching for bullpen depth.
The hard-throwing 34-year-old right-hander hasn't exactly had his best season thus far in 2012. Although Balfour has recorded six saves for the A's, he's blown two chances and has a 4.73 ERA.
Despite his minor struggles, I wouldn't be surprised to see teams asking about his availability.
An aspect hinting that Balfour could be out the door in Oakland has been the performance of young-gun Ryan Cook.
The 24-year-old righty has been nothing short of stellar in a setup role so far this season. Cook has recorded six holds and hasn't given up a run in 11 innings pitched this season. Forget runs, Cook has only given up one hit all season.
He seems poised to take over the closer role in Oakland and to be a mainstay there for years to come.
Don't be surprised if the A's flip Balfour for a prospect or two.
Possible Landing Spots:
Boston Red Sox, Los Angeles Angels, Toronto Blue Jays
Mike Ehrmann/Getty Images

Carlos Lee is a guy who has needed a change of scenery for a while now. Honestly, if any team needs to flip veterans in exchange for some prospects, it's the Houston Astros.
Lee's 2012 salary certainly leaves a bad taste in your mouth. He's set to make $18.5 million this season.
It would be tough for the Astros to trade that gigantic contract strapped to an aging veteran (Lee is 35 years old).
Nevertheless, there are always teams out there who are desperate to add a bat to their lineup. In addition, the Astros could agree to pay a portion of his contract in a possible trade to get value for a guy in the final year of his contract.
If a team could add "El Caballo" this year and re-structure his contract to be more favorable business-wise into the future, that team may pull the trigger.
Although Lee's numbers have been on the decline for a few years now, he's still a player who can pop 20 homers while knocking in 90+ runs. He may fit better in the American League, where he could become a DH, but there are a lot of National League teams looking for offensive help.
Possible Landing Spots:
Washington Nationals, Los Angeles Dodgers, Pittsburgh Pirates, Cleveland Indians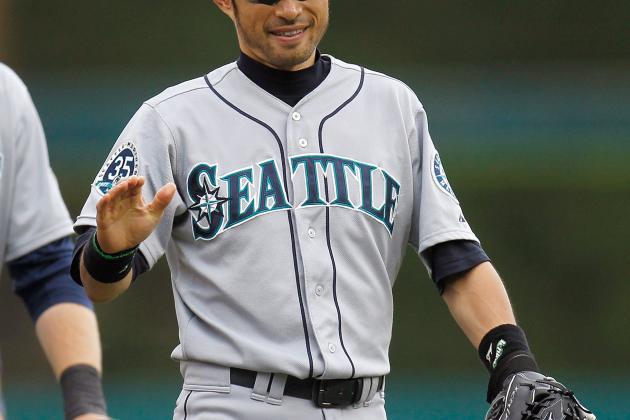 Gregory Shamus/Getty Images

Adding Jesus Montero via trade during the offseason was certainly a step in the right direction of the Mariners. Despite the move, they are still a few pieces away from being a World Series contender.
Ichiro has been the heart and soul of this Mariners team for his entire career; trading him would likely leave a sour taste in the mouths of fans.
However, Ichiro is 38 years old. He's not getting any younger and he deserves a shot at playing for a championship. Would the Mariners entertain the idea of trading the player who has been the face of their franchise for years?
It would certainly be a tough pill to swallow, but it may be for the best… for both sides involved.
Ichiro is 38, but a desperate team out there may overpay to add a dynamic leader to their lineup.
If a team makes the Mariners a solid offer, they may still say no just to keep a guy who has meant so much to the team over the years, but dealing him may be the right thing to do.
Possible Landing Spots:
Washington Nationals, Tampa Bay Rays, Cincinnati Reds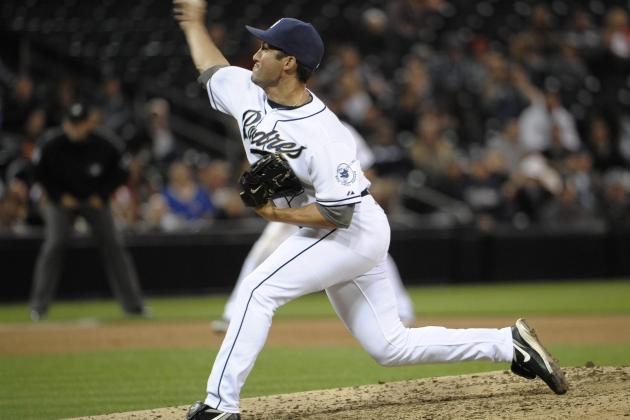 Denis Poroy/Getty Images

Huston Street is another veteran closer who a lot of teams may target because there's a very good chance he'll find himself on the trade block.
Despite being a veteran and a leader, Street is still only 28 years old. That's great news for the San Diego Padres who could get great value in return for their current closer.
Teams contending for a World Series title can never have enough bullpen depth. Being able to rely upon a number of guys out of the pen is extremely important when the postseason rolls around.
While Street is injury prone, he's been stellar this season.
In nine innings pitched, Street has recorded four saves with an ERA of 1.00. Street also has 12 strikeouts compared to just one base on balls this season.
Contending teams in need of bullpen help may give up a lot to add a guy like Street, but his injury troubles will certainly be a concern.
Possible Landing Spots:
Boston Red Sox, Baltimore Orioles, Detroit Tigers, Los Angeles Angels