Sarah Phillips: Where Does Columnist Rank Among All-Time Bizarre ESPN Scandals?
May 2, 2012

The Sarah Phillips scandal continues to unfold, catching the media giant ESPN in the fray, but this is hardly the first time the worldwide leader has been caught in bizarre circumstances.
For the uninitiated few that have no clue who Sarah Phillips is, or why she is the talk of the nation at the moment, I encourage you to take a minute and read through a fantastic piece by John Koblin at Deadspin.  
Sarah Phillips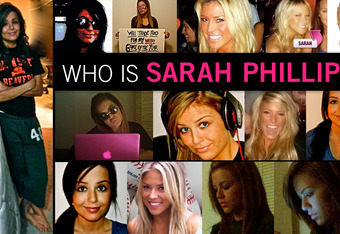 At the heart of the heavily researched piece is the question that remains largely unanswered—was an ESPN employee scamming people out of money, Twitter followers and Facebook pages?
In the here and now, such things are the only currency that matters. 
The Deadspin article paints an odd picture that is tough to discern no matter how you look at it. Phillips is alleged to have taken a job with ESPN, and with that title, began scamming colleagues for money, Twitter prowess and Facebook pages that drove traffic. 
Again, this is all alleged, and Phillips will, of course, have her say. 
However, ESPN has since cut ties, and it leaves a whole lot of questions as to vetting of online journalists.
Then again, it also adds yet another entry to ESPN's growing list of scandals.
ESPN Scandals
When you are as successful and as wide-reaching as the network, things are going to go awry from time to time. 
ESPN has had hiccups that range from the benign, such as LeBron James' "The Decision," to the horribly controversial, such as their hiring of Rush Limbaugh. 
That's as good a place to start. 
Rush Limbaugh
The network hired Limbaugh back in July of 2003 to be the voice of every man, but he would later question Donovan McNabb as a viable quarterback, and questioned whether the color of his skin gave him a pass, via SI.com. 
Sorry to say this, I don't think he's been that good from the get-go. I think what we've had here is a little social concern in the NFL. The media has been very desirous that a black quarterback do well.
Limbaugh was gone a week later. 
Jeremy Lin
Recently, ESPN found themselves in hot water when the rise of a nobody point guard named Jeremy Lin quickly took the nation's attention. 
On one weekend of coverage, ESPN editors and analysts used a phrase that was taken to be racially insensitive, and the backlash was immense. 
The network quickly answered their detractors, but not before an editor lost his job, via ESPN. 
Sex Scandals
There has been a ton written on sexual encounters and fraternizing within the network, and there are too many to commit to in a piece like this. 
They range from the straight forward affair type, as in the Steve Phillips scandal that saw him dismissed from his job with the network, via The New York Post. 
The oddest one to date, though, involves Erin Andrews. 
Yes, I felt that might get your attention. Deadspin reported back in 2011 that the former VP at ESPN, Keith Clinkscales, masturbated while sitting next to Andrews on a plane. 
It's a claim that Clinkscales continues to flat-out deny.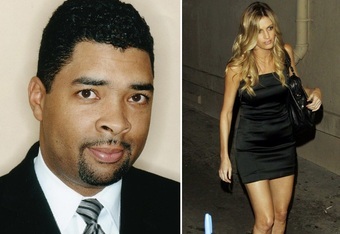 Conclusion
There have been many deplorable moments for ESPN, but I am intrigued by Sarah Phillips more than any for a couple of reasons. 
For one, it is still unsettled. There is no way of knowing what Phillips exactly did, or how she will fare going forward in the digital world. 
There have been plenty of scandals prior to this, involving actors and such. While we know that athletes and entertainers can bounce back from this, will the digital world accept Phillips back into the fold?
Her Twitter followers jumped after last night's revelation. 
Second, this has huge ramifications on online journalism and how companies are expected to vet future talent. 
Phillips' tale continues to make our heads spin, and that is why we consider it the most bizarre.