Top 10 Worst WWE "Heavyweight" Champions of the Decade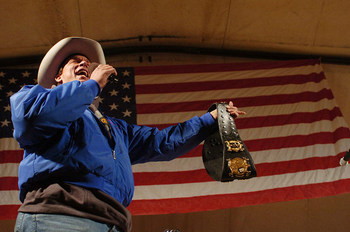 Over this past decade, the WWE has had numerous Heavyweight Champions who failed to honor the prestige of their respective Heavyweight Championship belt.
For every Champion who has been dubbed as "Great," this slideshow will take a look at the darker side of what can happen when you award the wrong person the Championship belt.
Prepare yourself, the ten worst WWE "Heavyweight" Champions of the decade are about to be unveiled.
10. Chris Jericho (WWE Undisputed Champion): 12/9/01-3/17/02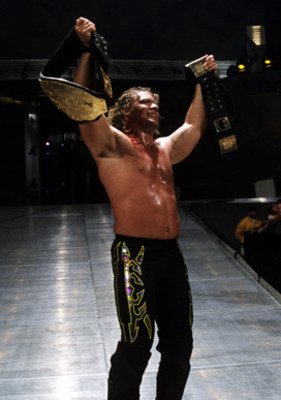 We begin our countdown with Chris Jericho. In 2001, Jericho was far from an untalented wrestler. He was good in the ring, and entertaining on the mic. So why does he make this list?
Chris Jericho often gloats that he defeated Stone Cold Steve Austin and The Rock on the same night.
That's the problem.
He wasn't half of the champion that either of those two men were. To make matters worse, he retained the title against The Rock at the Royal Rumble, then against Steve Austin at No Way Out.
He stood as a man undeserving of calling himself the Undisputed Champion. This was a case of poor booking combined with the fact that Austin and The Rock could sell without being champions. Jericho needed the belt to get "over" and he just ended up looking inferior to his competition despite having the belt.
9. Hulk Hogan (WWE Undisputed Champion): 4/21/02-5/19/02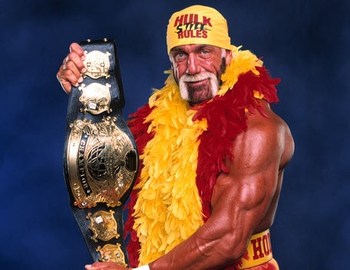 Hulk Hogan is perhaps one of the most well known names in the wrestling industry. He's often dubbed as the "Babe Ruth" of Sports Entertainment.
It may have been a nice idea to give the legend of legends the most prestigious prize in the industry, but Hogan could not back himself up.
In 2002, Hogan was a shell of his former self, not fit to be the Undisputed Champion. No one could "buy" the fact that he was better than Triple H (the man whom he defeated for the belt) and it was clear the only reason he was champion was because of name recognition.
Remember The Undertaker dragging the carcass of Hulk Hogan from his motorcycle? That personified Hogan during the time of his title reign.
8. Eddie Guerrero (WWE Champion): 2/15/04 - 6/27/04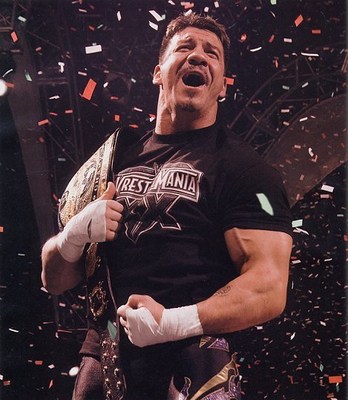 I realize that this will not likely be a popular choice to put on this list but hear me out first. I respect everything Eddie did during his wrestling career but that does not mean I believe that he was a credible WWE Champion.
Guerrero stood at 5-foot-8, it was very hard for me to picture such a small man beating up the likes of Brock Lesnar. The way he won the Championship (with Goldberg's interference) was realistic, but Eddie beating Kurt Angle at Wrestlemania was silly, so was the ending (Eddie's boot coming loose).
Eddie Guerrero was indeed a legend, but not one of the better WWE Champions of our time.
7. CM Punk (World Heavyweight Champion): 6/30/08-9/7/08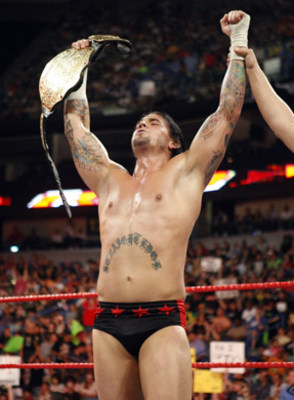 I knew the moment CM Punk won the Money In The Bank Ladder match at Wrestlemania 24 that it was only a matter of time before tragedy struck. I could see the WWE giving him an undeserved push, and that is exactly what he got.
The way he won the Championship by cashing in his contract and taking out an already beaten up Edge was an exciting moment, no doubt, but the excitement ended there.
He managed to defeat the likes of JBL (really impressive) but struggled as an underdog champion in a time when Raw lacked stability. Thank goodness Randy Orton did the right thing and punted his head off at Unforgiven.
But did that set up the crowning of an even worse champion?
6. Chris Jericho (World Heavyweight Champion): 9/7/08 - 10/26/08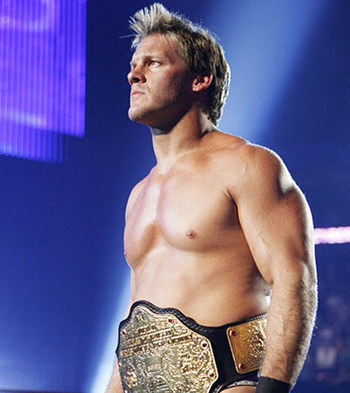 Chris Jericho returns to the countdown, this time far worse then he was back in 2001. His wrestling skills have declined, his appearance looked ridiculous, and his character was the kind of heel that we loved to boo for all the wrong reasons.
The way he went around trying to legitimize his championship reign was disgusting but at least he had the one high point of beating Shawn Michaels in an excellent ladder match.
Sadly, he didn't contribute anything else of value of any value.
5. Chris Jericho (World Heavyweight Champion): 11/3/08 - 11/23/08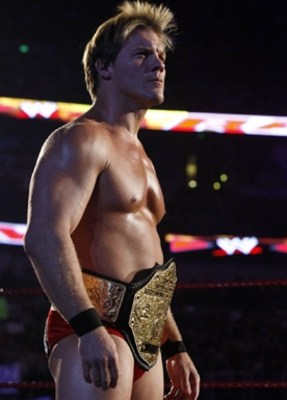 Could Jericho get any worse? He most certainly did.
I thought that when Batista took the title away from him at Cyber Sunday that we were through with the garbage champions.
I was wrong.
This time Chris Jericho returned as champion worse than ever, only this time he had nothing positive to contribute. He was so bad, I was actually psyched to see John Cena return and beat him down.
Hey, sometimes the WWE corrects their mistakes.
4. King Booker (World Heavyweight Champion): 7/23/06 - 11/26/06
Talk about a dark chapter in WWE history. King Booker personified a champion who held the gold strictly due to poor booking and a drought of quality Superstars.
His character was one of the worst in recent memory. Not because he was a heel (I like most heels) but because his character was idiotic. Booker contributed nothing of any value during his title reign and it was a shame to see it last as long as it did.
3. Rey Mysterio (World Champion): 4/2/06 - 7/22/06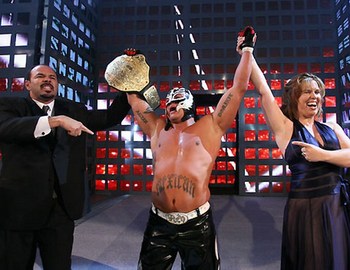 Are you kidding me?
It's still hard for me to accept that Wrestlemania 22 happened. That was the night that Rey Mysterio (who was in-fact a charity case) defeated two superior competitors (Kurt Angle and Randy Orton) to become the "World Champion."
Funny to note that they stopped referring to the Championship as the "World Heavyweight" title. Mysterio's failed title reign turned Smackdown into a joke. It defied the purpose of weight classes and lacked the credibility needed of any World Champion.
Rey Mysterio is one of the greatest in-ring performers of all-time, but being the World Heavyweight Champion is not something that suited him well.
2. The Great Khali (World Heavyweight Champion): 7/17/07 - 9/16/07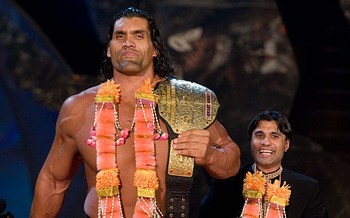 The Great Khali is BIG, and nothing more. Khali's title reign was a sad result of Edge's real-life injury. As punishment, we were forced to experience the Khali-era that lasted two months too long.
Khali might be the worst in-ring competitor of all time. He possessed almost no skill what so ever and would be jobless had it not been for his size.
Seeing Khali become World Heavyweight Champion is an era that most people would like to forget about.
1. John Bradshaw Layfield (WWE Champion): 6/27/04 - 4/3/05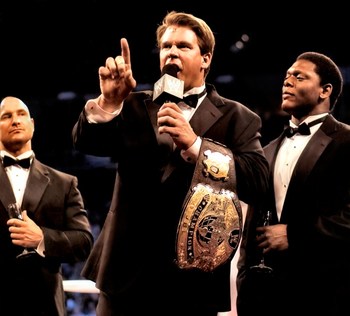 As bad as the previous nine champions were, JBL might be worse than all of them combined.
Without question JBL was the worst Champion, not only of our decade but possibly of all time.
His in-ring abilities rank at the bottom of the roster. His character grew more stale with every week he held the belt.
Every Superstar that JBL defended his WWE Championship against during the 10 months that he was champion was more talented than him.
JBL's WWE title reign was so horrendous that the Championship itself still suffers from the damage it gave to it' prestige. It's hard to imagine that the WWE went for almost an entire year with this man as Champion. The JBL Era will forever live in infamy and be known as the Dark Ages of the WWE.
Keep Reading