2012 NFL Draft Results: Best Players Who Fell for No Reason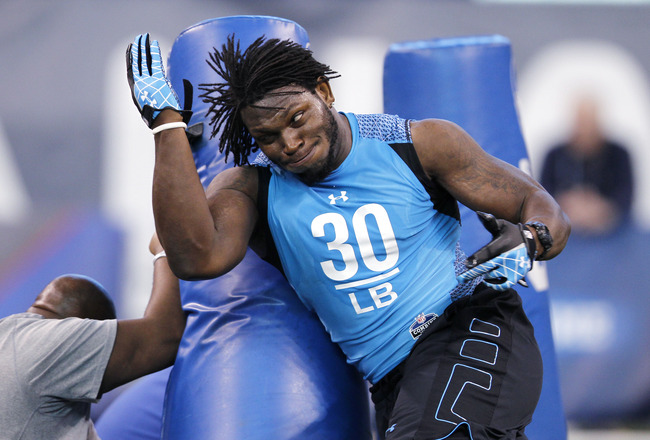 Joe Robbins/Getty Images
Every year in the NFL draft, there are players who are widely expected to be picked before a certain point—but in reality, they remain long after that point.
Although highly-touted players taking a back seat while other, seemingly lesser players are called ahead of them often doesn't make sense, there is usually a reason behind the unfortunate drop-off.
For example, take the case of Vontaze Burfict. Formerly projected to be a potential first-round draft pick, Burfict never heard his name called in the draft thanks to a plethora of character issues and drug concerns.
For other players, falling in the draft defies explanation. These players are often collegiate stars at their position—or at least widely recognized to be better than their competition.
Which excellent players had inexplicable falls on the draft board during the 2012 NFL draft?
Read on to find out.
Lamar Miller, University of Miami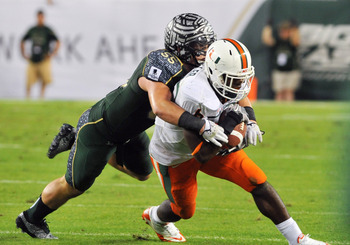 Al Messerschmidt/Getty Images
Although Lamar Miller's name came up in the same conversation as David Wilson and Doug Martin—both of whom were selected in the first round of the draft—Miller had to wait until the beginning of the fourth round to hear his name called.
The reason he fell may have something to do with the injury to his left shoulder that required surgery, but plenty of athletes rehab from injuries and go on to have great careers. There is no reason to believe that Miller won't do the same.
Rueben Randle, LSU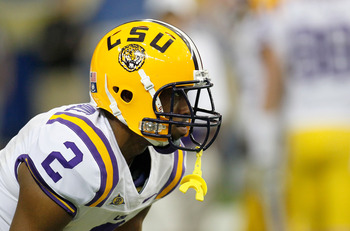 Kevin C. Cox/Getty Images
Considered a high enough pick for the green room, Rueben Randle ended up waiting until the 63rd-overall pick to hear his name called by the New York Giants.
Certainly a better receiver than some of his peers who went before him, Randle ended up with a team that had strongly considered taking him in the first round. He should be able to make an immediate impact with the pass-happy Giants.
Stephen Hill, Georgia Tech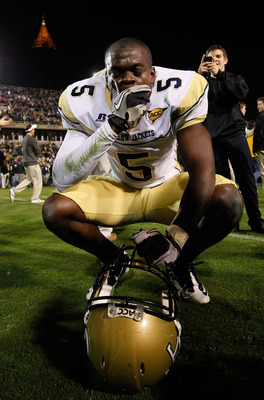 Kevin C. Cox/Getty Images
A second-round pick with first-round talent, Stephen Hill may never know why he was left in the mix until the second day of the draft.
A speedster that some have compared to an even faster version of Brandon Marshall, Hill will surely be a much-needed jolt to the New York Jets offense. Being that he is not as small as many fast receivers tend to be, his size should be one of his greatest weapons.
Despite Hill's fall in the draft, he can probably look forward to a starting spot with the Jets.
Courtney Upshaw, Alabama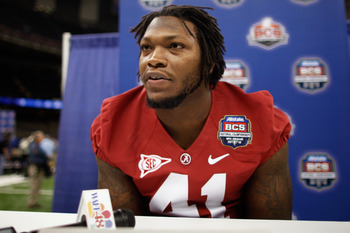 Chris Graythen/Getty Images
A dynamic pass-rusher who was widely expected to be selected by the end of the first round, Courtney Upshaw had to wait until the second round to hear his name called.
It seems that nobody was particularly impressed when Upshaw showed up to his Pro Day and weighed in at 279 lbs.
Of course, it is always possible for him to slim down—and he probably will with the help of an NFL conditioning program—so it is difficult to understand why so many teams passed over his dynamic playmaking abilities.
Devon Still, Penn State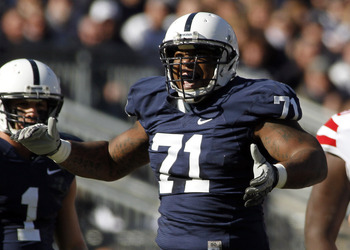 Justin K. Aller/Getty Images
One of the six players who remained sitting in the green room after the first night of the draft, Devon Still will certainly enter the NFL with a chip on his shoulder.
Considered one of the best defensive tackles in the 2012 draft class, Still was a beast that Big Ten opponents had plenty of trouble with on the field.
Although he earned accolades for his success in college, it seems that teams in the NFL were hesitant to take a gamble on the injuries that slowed him down during the combine.
Jonathan Martin, Stanford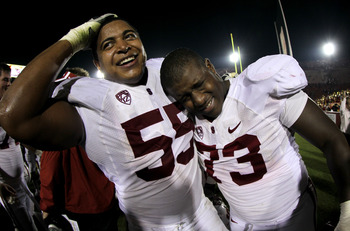 Stephen Dunn/Getty Images
At one point, there seemed to be almost no doubt that offensive tackle Jonathan Martin would be selected in the first round of the draft.
But when it was all said and done, the Stanford star was the 42nd pick.
Martin could use some work to improve his footwork and anchor point, but he has a solid foundation to help him work out those flaws in the NFL. He certainly has what it takes to be thrown into the starting lineup for the Dolphins right away if necessary.
Keep Reading