WWE Extreme Rules 2012: Whose Stock Is Falling After Extreme Rules?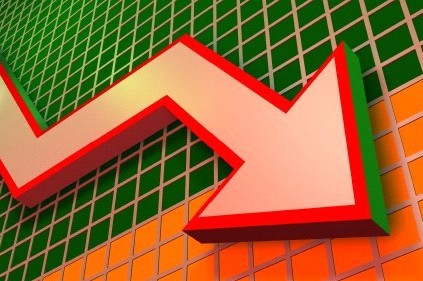 With Extreme Rules taking place just a few days ago, we have a clear view of whose stock seems to have fallen.
These six superstars have either fallen off or will fall off based on the events that took place at Extreme Rules (plus the aftermath of this past Monday Night Raw).
We saw Brock Lesnar defeated by John Cena, Sheamus defeat Daniel Bryan, and Chris Jericho defeated by CM Punk. All these matches marked the end of their current storyline, and that will affect whether they make this list or not.
Please feel free to leave a comment below if you think someone doesn't belong on this list or someone is missing.
Begin Slideshow

»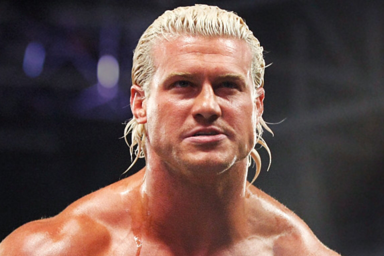 Putting Dolph Ziggler on this list is frustrating.
WWE has been using him in a feud with Brodus Clay recently, and he continues to take loss after loss simply because WWE wants to put Brodus over with the fans.
But in the process, they've been bringing down one of the top heels on Raw.
Brodus Clay picked up a victory over Dolph Ziggler at Extreme Rules, a match which wasn't even advertised.
It's funny how fast things can turn downward for a superstar. Some months ago, Ziggler was competing with CM Punk for the WWE Championship. And now he's losing to a dancing dinosaur in a match that was probably put in to kill some time.
Hopefully, Ziggler can dig himself out of this hole WWE dug him in. But as of now, his stock is falling fast.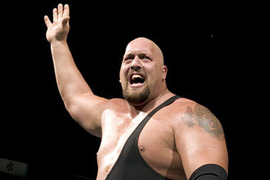 I'm not really convinced that the Big Show's stock was even up, but he was Intercontinental Champion going into Extreme Rules.
But he lost it.
Not only did he lose it, he lost it because he stepped himself through a table. Cody Rhodes didn't put him through a table—Big Show stepped on it. Seriously?
While Big Show is a fan favorite, there's not much more to do with him. Most likely he won't continue to bother Cody Rhodes with the whole IC title feud. So where do you put Big Show now? Maybe against Kane? Alberto Del Rio?
It's hard enough to find an opponent that can make a match with Big Show interesting, but now that he's lost a lot of legitimacy after "stepping" his Intercontinental Championship, it's pretty much a lost cause.
Big Show's current stock is tanking.
Look, we get that Ryback is a beast.
But come on. WWE decided to throw a really skinny guy and a Jersey Shore wannabe into a match with Ryback, probably to kill time.
When WWE uses you to kill time, it's not a good thing.
We're tired of seeing these stupid squash matches, as they are not fun and they are not even remotely entertaining.
That's it. Ryback stock, downhill. (But a possibility to go back up if we see him fight an actual Superstar.)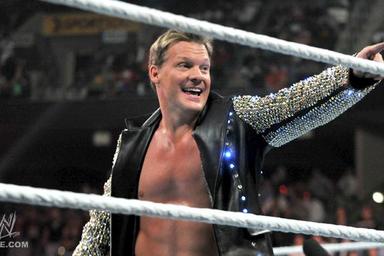 So, WWE decided to bring Chris Jericho in to feud with CM Punk, then have him lose two main events in a row.
Let's go back to WrestleMania 28. Huge match. Winner will earn the right to call themselves the "Best in the World." What happens? Jericho loses.
Then we say, "Okay, Jericho lost, so CM Punk is the Best in the World. What's next?"
WWE responds with an alcoholism storyline involving Jericho and Punk.
Extreme Rules comes around. Chicago Street fight for the WWE Championship. You start watching thinking, "Man it'd be crazy to see Jericho prevail in CM Punk's hometown." Then Jericho loses.
Then he gets another chance to be the No. 1 contender but fails the beat the clock challenge (at the time) by one second!
What else will WWE do to ruin his reputation? I'm afraid to even think about it.
Jericho's stock is not very valuable right now.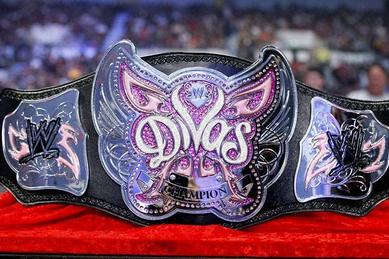 This isn't a person, but the stock of this title has gone to an all-time low.
Beth Phoenix held the title for 200 days before dropping it to Nikki Bella, someone whose foot was already out the door by the time she won the title.
At Extreme Rules, we all expect Kharma to return, squash the Bellas, take the title and bring some legitimacy back to the division which has slowly dwindled over the past few years. Nope. We get Layla. Not horrible, but by no means great.
The Divas Championship match itself at Extreme Rules wasn't all that great, and you almost knew instantly that Nikki Bella would drop the title.
After Extreme Rules, we get a handicap match between the Bellas and Layla, which Layla wins. Again, match wasn't great, but Layla did get a huge pop from the crowd for winning.
Right after that match, the Bellas get fired (well, they didn't renew their contracts, but they get fired in the storylines).
So the former Divas Champion loses twice and then gets the boot.
I don't know how to save this division and bring some legitimacy back to the Divas title, but until someone figures out a solution, I'd sell this stock.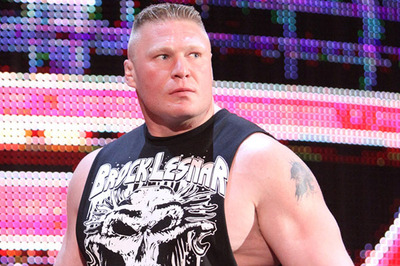 Brock Lesnar returning to WWE was pretty awesome, I must say.
Brock Lesnar losing at Extreme Rules, though, just threw all that awesome away.
There was a reason Lesnar wanted Cena to be carried out of Extreme Rules. It made him look soft. Lesnar didn't beat up Cena too badly because now Cena has a match with John Laurinaitis at Over The Limit.
And not only did the match itself make him look soft, because of where he kicked of his big return to the company, there's nowhere he can go but down.
John Cena is the face of WWE. Lesnar was defeated by the top superstar in the company. You could say that his new feud with Triple H is less valuable than his short feud with John Cena.
I'm hoping Lesnar raises his stock back up, but with the whole possible suspension storyline pending, his stock is just going to keep going lower and lower.