2012 NFL Draft Results: 7 Late-Round Picks Who Will Make an Immediate Impact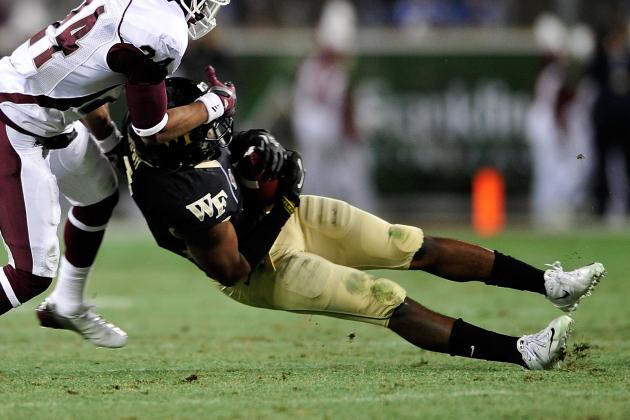 Grant Halverson/Getty Images

Round 1 of the 2012 NFL draft may get all of the attention in the mainstream sports media world, but the truth is, franchises that are able to land impact players in later rounds tend to enjoy long-term success.
Players fall in the draft for a variety of reasons.
Most times, a player "falls" because of teams' genuine on-field concerns about a player. However, there are always players who slip through the cracks because of unfair labels or unusual depth at a position in the draft.
Sometimes, it just takes a professional contract to get the light to turn on.
Here are some 2012 later round picks who will leave their mark in the NFL from the start.
Begin Slideshow

»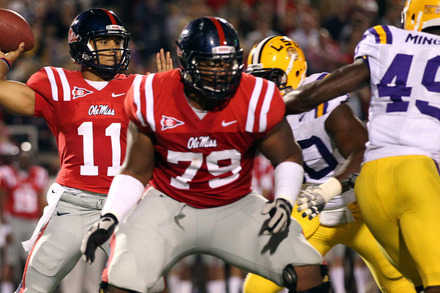 The Cardinals elected to use their first-round pick on a receiver, which left huge holes along the offensive line.
Bobby Massie was considered to be a mid-to-early second-round pick, but he slid to the Cardinals in the fourth round. Massie has enough ability to step in right away at right tackle, especially with the lack of talent on the Cardinals roster.
Questions about his work ethic caused Massie to drop, but if Arizona can keep him motivated, he could turn out to be a huge steal.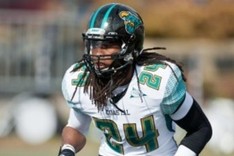 Image via http://guysnfldraftlockerroom.com/node/123
The Panthers did not address either of their two biggest defensive needs, cornerback and defensive tackle, with their first pick, electing instead to take the safer route with linebacker Luke Kuechly.
The Panthers elected to try their luck in the later rounds, which, in hindsight, may prove to be a solid decision.
Norman is a talented player from a smaller program at Coastal Carolina, but character concerns caused him to drop to the draft's third day.
If he can stay out of trouble, it would not surprise me to see Norman have a big role in the Panthers defense this year, especially given Carolina's need at the position.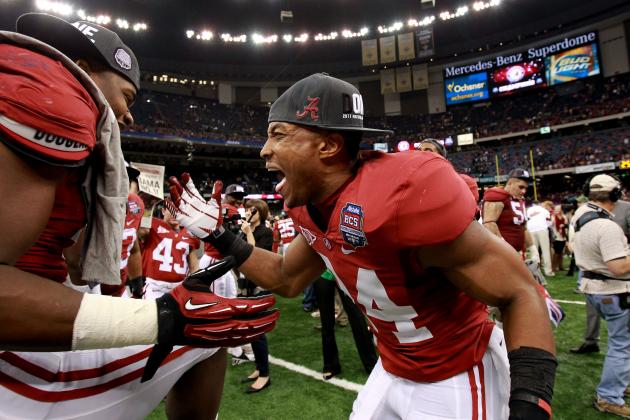 Ronald Martinez/Getty Images

In today's pass-happy NFL, multiple-receiver sets are becoming more of the norm than the exception.
As a result, the slot corner position is becoming a bigger part of a team's base defense as opposed to just being used in specific packages.
Menzie is the best slot cornerback in this year's draft. Like most slot corners, Menzie lacks elite speed, but he makes up for it with his tackling ability and short-area quickness.
Menzie could easily push Javier Arenas and Jalil Brown for the starting slot corner job in Kansas City.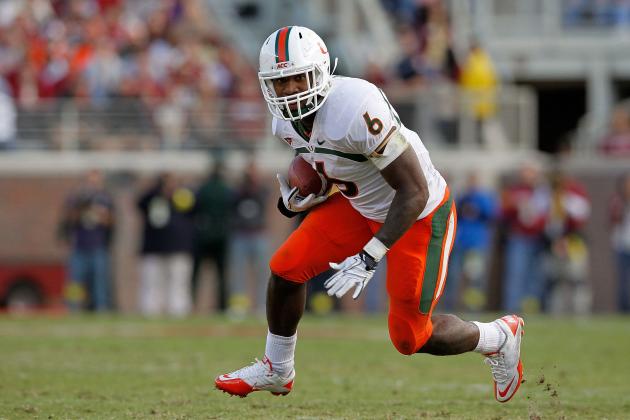 Mike Ehrmann/Getty Images

The Dolphins may have been on the market for a runner, but with Lamar Miller sitting there in the fourth round, the value was too good to pass up.
Miller was considered by many to be a possible first-round selection.
While Reggie Bush has established himself as the current starter in Miami with Daniel Thomas as his backup, Bush is susceptible to injury, and Thomas was a bit underwhelming in his rookie season.
If Miller is as talented as many experts claim he is, he should see some quality playing time in his rookie season, especially if Reggie Bush goes down.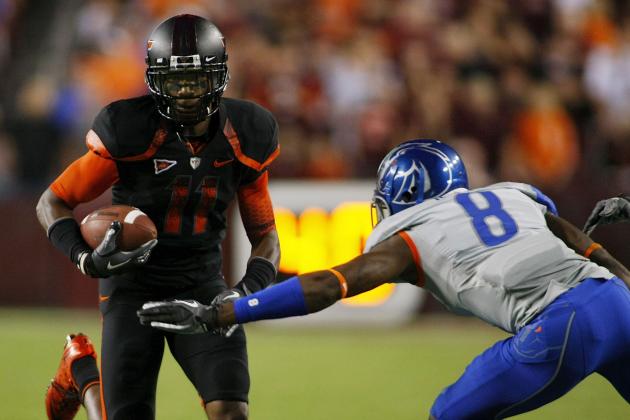 Geoff Burke/Getty Images

The Bengals had a lot of great value picks in the draft, highlighted by the pick of Iloka in the fifth round.
Iloka was expected to be taken off the board somewhere between Rounds 2 and 4, but for some odd reason, he lasted until the fifth round.
With their massive needs in the back end of the secondary, the raw-but-talented Iloka may be pushed into a starting role, and I believe that's where he will thrive with a lot of great players around him.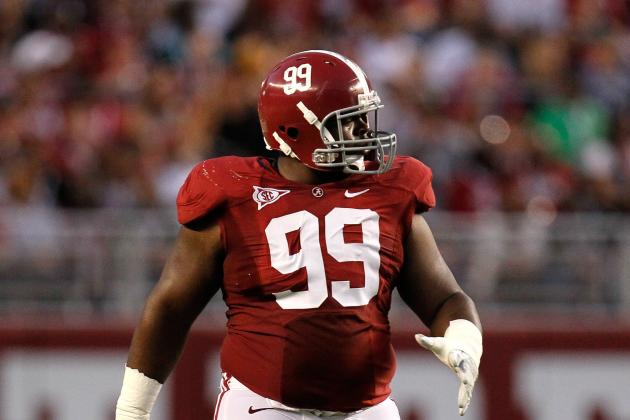 Kevin C. Cox/Getty Images

Andrew Luck will forever change the future of the Colts, but the selection of Josh Chapman in the fourth round was my favorite Colts pick of the entire draft.
The Colts need a lot of pieces on heir new-look 3-4 defense, particularly in the middle on the defensive line.
Chapman is not going to put up many sacks, but he is an ideal run-stuffer that has a chance to start from day one as the anchor in the middle of the defense.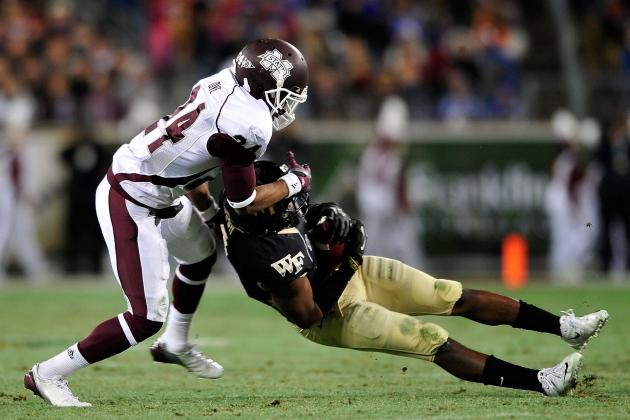 Grant Halverson/Getty Images

Despite their elite talent and depth at the corner position, opponents were able to exploit the Jets' weakness at safety all season long.
If the Jets plan on matching up with Rob Gronkowski and Aaron Hernandez this year, they needed to find an upgrade in the back end.
They were able to add LaRon Landry in free agency, but he is more of a in-the-box type safety. Bush has a ton of athleticism and range, which is exactly what the Jets are looking for.
If Jim Leonhard does not return, Bush would be the next best option to start at free safety.