NBA Power Rankings: 140-Character, 16-Team Playoff Edition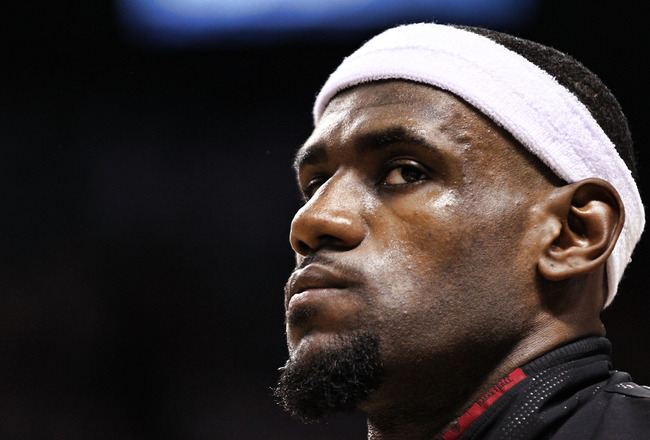 Marc Serota/Getty Images
If the NBA is "where amazing happens," the 2012 NBA playoffs are "where 'oh no' happens."
First, Derrick Rose tore his ACL with less than two minutes left in a convincing Game 1 victory over the Philadelphia 76ers. The loss of the MVP candidate has drastically changed the landscape of the Eastern Conference playoffs. It has seriously put Chicago's title hopes in jeopardy while increasing the hopes of every other team in the conference.
Next, the Memphis Grizzlies downshifted when being up by 20 points with eight minutes left in their Game 1 contest with the Clippers. While cruising, they forgot to check their rearview mirrors to see the Clippers making a ferocious comeback. The Clippers would eventually end up winning a game they had no business being in.
Finally, Amar'e Stoudemire got so fed up after the Game 2 loss to the Heat that he took his frustrations out on some glass in the hallway to the locker room, severely cutting himself and making himself questionable for the rest of the postseason. Many thought the Knicks would give the Heat a tough series.
Not anymore.
So what are these playoff teams really thinking? Follow along as we explore what each playoff team's Twitter feed might look like if they were being honest with their feelings.
16. New York Knicks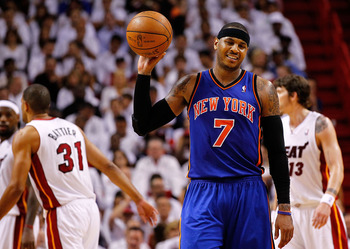 Mike Ehrmann/Getty Images
@nyknicks: Why did Amar'e have to punch that glass? We would much rather have him punch Landry Fields! #WeNeedADoctor
15. Utah Jazz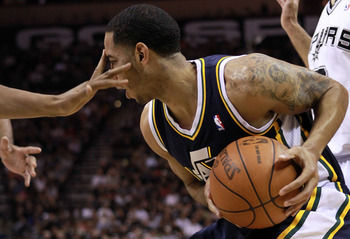 Ronald Martinez/Getty Images
@utahjazz: We'll be good for Game 2 once Devin Harris finally comes to after that whooping Tony Parker put on him. Check that guy's visa!
14. Dallas Mavericks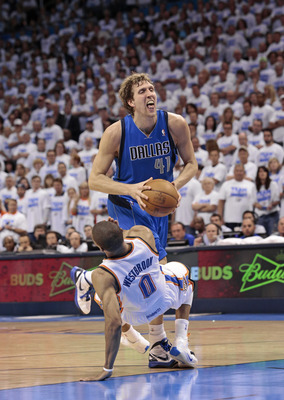 Brett Deering/Getty Images
@dallasmavs: Plan A isn't working! Seems only way to stop the Thunder is with elbows! We'll be "celebrating dunks" ferociously from now on!
13. Memphis Grizzlies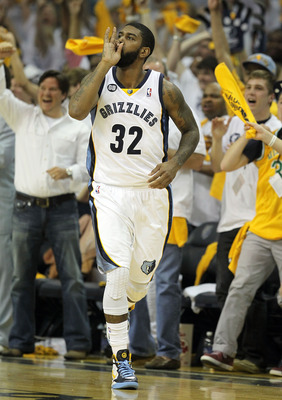 Andy Lyons/Getty Images
@memgrizz: So happy we got off to great start to the series that I went out for a beer during fourth quarter. Wait, what? #ThisIsn'tFunny
12. Denver Nuggets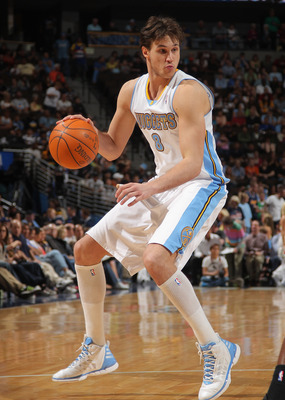 Doug Pensinger/Getty Images
@denvernuggets: Mozgov got really scared after hearing we were playing LA. We consoled him, told him Blake Griffin doesn't play for this LA.
11. Chicago Bulls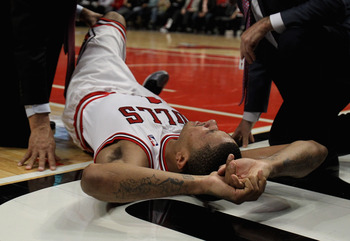 Jonathan Daniel/Getty Images
@chicagobulls: Is it too late to tank for the draft lottery? If we combined Anthony Davis and Joakim Noah, I think we'd have TeenWolf!
10. Philadelphia 76ers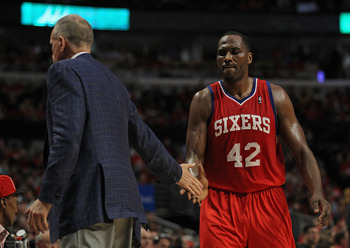 Jonathan Daniel/Getty Images
@philadelphiasixers: Thanks to whoever Tonya Harding'ed Derrick Rose! Let us know if you want tickets to our next series!
9. Orlando Magic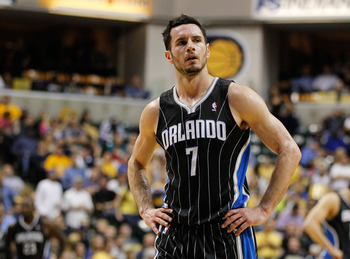 Gregory Shamus/Getty Images
@orlando_magic: If we replace Stan Van Gundy with Ron Jeremy right now, you think we could get Dwight to play in the next game? #SurrealLife
8. Atlanta Hawks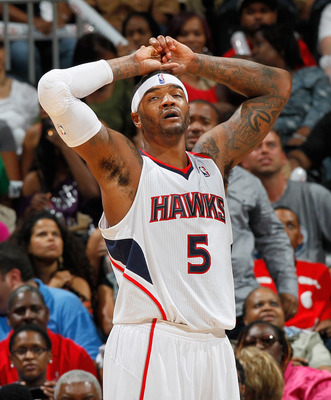 Kevin C. Cox/Getty Images
@atlanta_hawks: Love facing the super-old Celtics in Round 1. One problem: We weren't told they were going to be spry enough to beat us!
7. Indiana Pacers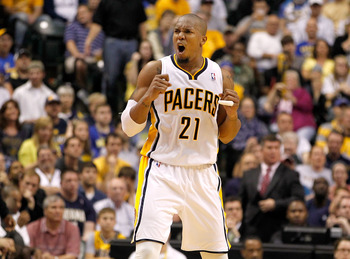 Gregory Shamus/Getty Images
@indianapacers: We thought we'd need Reggie Miller after Game 1. After Game 2, we're still waiting on his return phone call.
6. Boston Celtics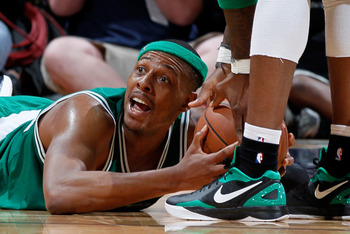 Kevin C. Cox/Getty Images
@Celtics: Big whoop, Rondo bumped a ref. The guy's the same size as your average 12-year-old. Refs are so darn sensitive these days!
5. Los Angeles Clippers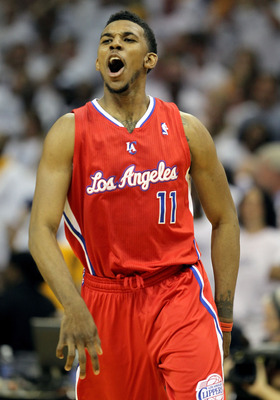 Andy Lyons/Getty Images
@laclippers: Never would have fallen behind the Grizzlies if we weren't marveling at the fact that the CLIPPERS actually made the playoffs!
4. Los Angeles Lakers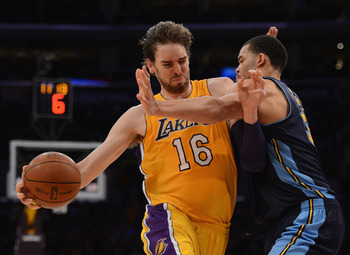 Harry How/Getty Images
@Lakers: Watching games since the elbow incident occurred has made me realize how clueless I was that Ron Artest still plays basketball!
3. San Antonio Spurs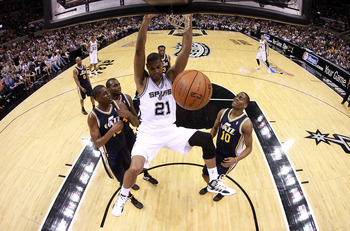 Ronald Martinez/Getty Images
@spurs: Every year, we do things the same way and every year, we're told we won't succeed. Catch you all in the second round, punks!
2. Oklahoma City Thunder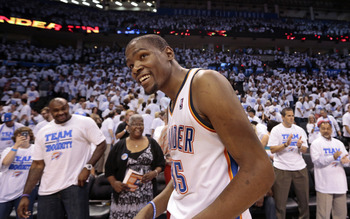 Brett Deering/Getty Images
@okcthunder: Open request to all playoff teams. In a close game with us, please keep letting Kevin Durant take the last-second shot. Thanks!
1. Miami Heat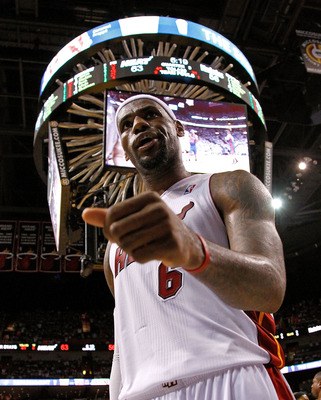 Mike Ehrmann/Getty Images
@MIAMIHeat: The Knicks? You all thought the Knicks could beat us? You've got a future in comedy, my friends!
Keep Reading