NFL Draft 2012: How New 49er Picks Will Impact Team's Future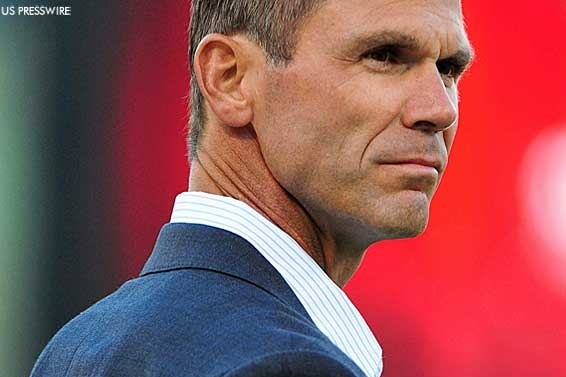 http://www.csnbayarea.com/common/medialib/223/351094.jpg
When a mock draft "expert" assigns a grade of C or D to a team's draft, as listed here, my eyes start to water from pain. I have to seriously question whether these experts—and I'm talking everyone from Mel Kiper on down (with the exception of Mike Mayock)—know of which he or she talks.
Do they know that a team may want to improve its pass protection or its trap game? Do these so-called experts see the same tape and realize that against faster, smaller linemen the players they favor do not have the lateral quickness to block an NFL-caliber defender?
That's why I roll my watery eyes when the pundits gave the Niners 2012 draft a less-than-stellar overall grade, especially since no one will know the effectiveness of the class for two or three years. Though the 2011 rookie crop made an immediate contribution to the Niners success last season, it will be at least another year or two before its long-term impact can be gauged (Colin Kaepernick's success being paramount in any judgment).
What we can say is that each draftee of 2012 is one part of a plan meant to make the 49ers a better team for years to come. Here's a rundown of these plans.
Begin Slideshow

»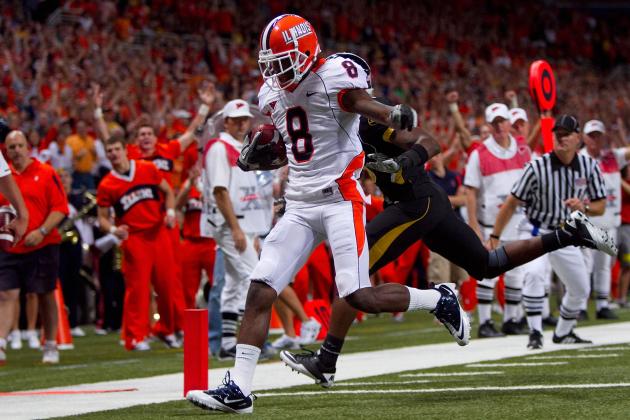 Dilip Vishwanat/Getty Images

Many experts downgraded the Niners for this pick. They called it a reach.
We call it a Baalke special. He loved the guy.
There's no doubt that the elite receivers in the NFL these days are Calvin Johnson in Detroit, A.J. Green in Cincinnati and Larry Fitzgerald in Arizona. They have that combination of size, strength, speed and great hands.
They're also freaks of nature—their kind just doesn't come up every year in the draft. The closest was Stephen Hill, a 6'4" speedster from Georgia Tech. You can bet that 49er general manager Trent Baalke looked long and hard at Hill before coming back to Jenkins.
Jenkins' role with the 49ers will be to stretch defenses. But at 6'0" and 190 pounds, he's hardly the big, strong, fast receiver in the Johnson and Green mold. Jenkins, however, has great speed and Baalke loves his large hands and character. Moreover, Randy Moss could teach Jenkins the tricks needed to become an elite receiver.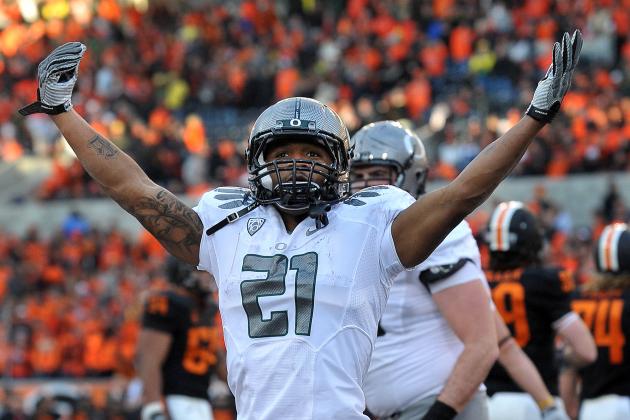 Steve Dykes/Getty Images

Many questioned why James came to the Niners instead of a top-rated guard.
I believe it's because it's easier to fill the offensive guard position than to find playmakers who give defenses the chills.
The experts downgraded this selection because they see James as having the same attribute as second-year RB Kendall Hunter.
Not so fast.
Hunter isn't strong enough to run between the tackles. James can run inside but still has outstanding get-to-the-edge speed.
In short, James' job is to make one or two big plays a game, a burst through the line that leads to a missed tackle and big yardage. Also, coach Jim Harbaugh loves James' ability to sniff out the goal line.
With five tailbacks on the roster–Frank Gore, Brandon Jacobs, Anthony Dixon, Hunter and now James–this is a crowded position. I see a four-man rotation where backs change almost on every play.
James' addition will help keep Frank Gore and the rest of the backfield fresh and defenses on constant alert.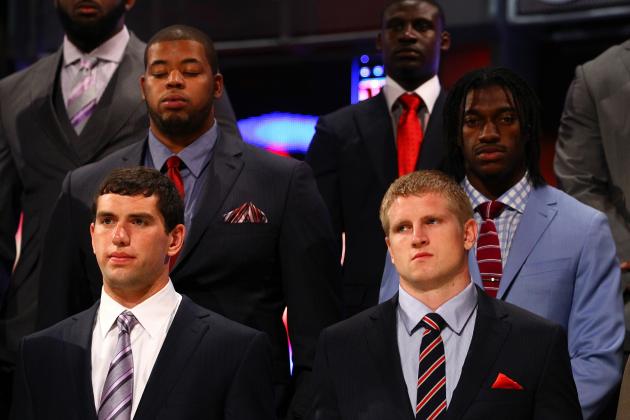 Al Bello/Getty Images

Peter King made a great point about Baalke's draft day deals. The Niners had their eye on guard Joe Looney, but Baalke knew that Looney would be available much later.
So, when the dealing was all said and done, the Niners got their man.
Just as importantly, they stockpiled future picks:
• The 180th pick in 2012: They selected Michigan State free safety Trenton Robinson.
• Carolina's third-round pick in 2013.
• Indianapolis' fifth-round pick in 2013.
• Miami's sixth-round pick in 2013.
Along with a seventh-round pick in 2013 from Cincinnati in the Taylor Mays trade, and likely compensatory picks for losing guard Adam Snyder and wide receiver Josh Morgan in free agency, San Francisco now sits with a projected 13 picks in the 2013 draft, the most of any team in the league.
This should make every avid 49er fan glow with anticipation.
What few holes the team had were largely addressed with their 2012 selections, allowing Baalke to focus on how the 2013 draft class might best shape his roster a couple years down the road.
In short, this is a team that is being built for long-term success.
He's 6'3" and 315 with good hands and he likes to mix it up. His job is to create those creases for Gore, Jacobs, James, et al. But he's also there to provide competition for young holdovers Alex Boone and Daniel Kilgore.
Baalke and Harbaugh love to put everyone in the mix and let things play out during training camp.
Jonathan Daniel/Getty Images

The role is simple: fill out special teams and back up Ahmad Brooks and Parys Haralson. At 6'2" and 248, he looks like another edge rusher to back up Aldon Smith as well.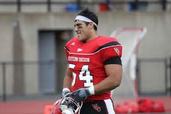 http://blog.sfgate.com/49ers/files/2012/04/slowey.jpg
This is another luxury pick for the Niners. They have one of the best free safeties in Dashon Goldson, who has agreed to a one-year deal. A long-term contract could be in the offing and, if not, Baalke has another year to worry about it.
Just in case, Trenton Robinson of Michigan State provides a body, though at 5'9" and 193 pounds, a small one. Robinson makes up for his lack of size with good anticipation and excellent coverage skills for a safety.
In Jason Slowey (54) the Niners have a player who has the size and strength to play guard, but expect him to end up at center, where he'll learn from veteran Jonathan Goodwin. The Niners also have former Stanford starter Chase Beeler on the practice squad, but Slowey is bigger and more physical than Beeler.
Again, it's just about getting a lot of good players and seeing who can handle the job.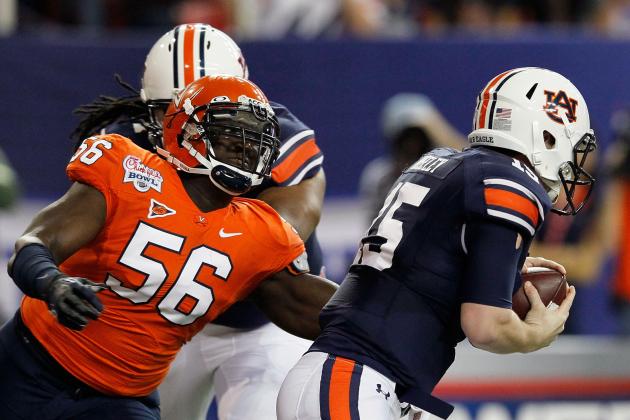 Kevin C. Cox/Getty Images

The Niners wanted to add depth to the outside linebacker position. Fleming and Johnson do that.