Euro 2012: 5 Questions Facing Russia Heading into Euro 2012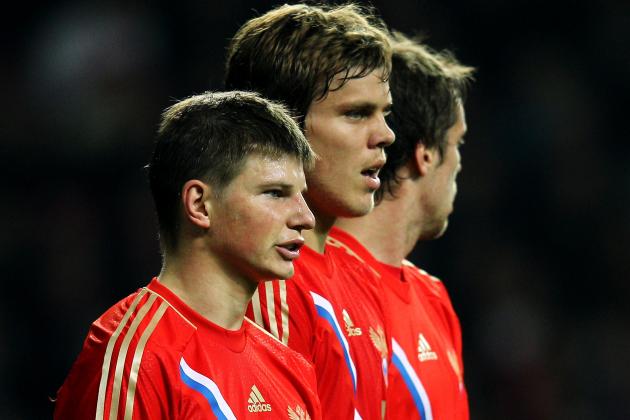 Dean Mouhtaropoulos/Getty Images

Russia lit up the pitch in 2008 at the last European Championship, masterfully crafting a deep semifinal run before losing to eventual champions Spain.
Andrei Arshavin became a household name despite missing the first two matches through suspension, and lived up to his pre-tournament hype.
Russia will be looking to emulate their 2008 form, and are favorites to top Group A over Poland, Greece and the Czech Republic.
Here are five questions facing Russia heading into this year's Euro.
Begin Slideshow

»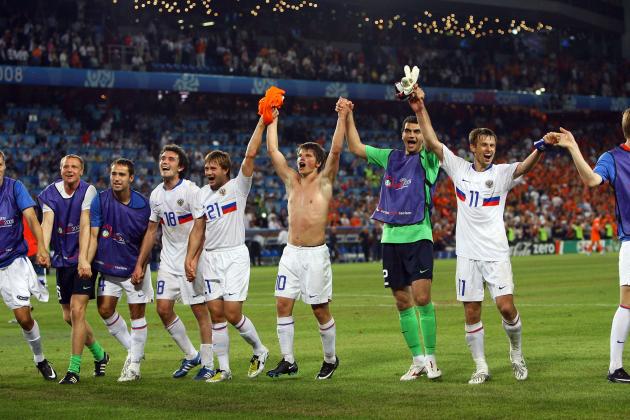 Alex Livesey/Getty Images

Although they fell at the hands of Spain, Russia can consider their 2008 Euro campaign a success.
They went through 2004 champions Greece, Sweden (which is no pushover) and tournament favorites Holland to get to the semis, and the 3-0 scoreline against Spain isn't indicative of how well Russia played.
This year, they have a relatively easy group consisting of co-hosts Poland, Greece (again) and the Czech Republic, who have been a team on the decline for years now.
If Russia can avoid the likes of Spain or Germany in the quarterfinals, they can expect to recreate their 2008 success.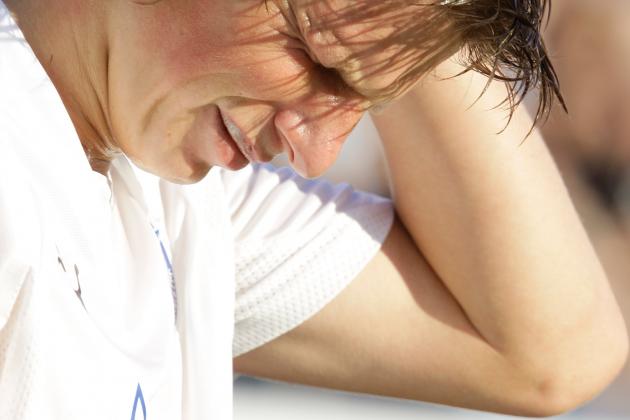 Epsilon/Getty Images

Andrei Arshavin became a household name in Europe after the Euros as a result of his success with Russia during the tournament and his subsequent arrival at the Emirates.
After starting off brilliantly, Arshavin sort of got phased out of Arsene Wenger's side due to inconsistency.
In this year's January transfer window, Arshavin forced a loan move to former club Zenit St. Petersburg, due to his need of playing time to prepare for this year's Euro.
He's now playing for a team that he loves, and loves him in return.
He loves playing for his country.
It will be like Andrei never left.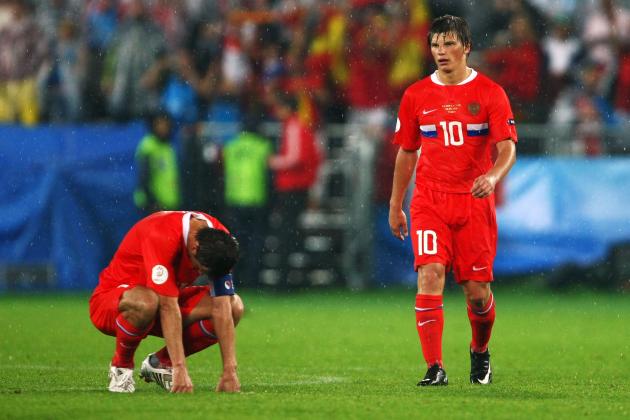 Clive Rose/Getty Images

In a recent friendly against Denmark in February, the average age of Russia's side was 30.
That's relatively older than most of the other squads competing in this year's tournament. Coupled with the fact that Russia is returning almost the same exact squad they did in 2008, even though this could be beneficial due to a sense of camaraderie and national pride, the fact that they aren't getting younger could be troubling.
Young forwards and attacking midfielders such as Robert Lewandowski, Mario Gotze, Thomas Muller and (hopefully) Iker Muniain very well could tear through Russia's midfield and backline.
It will be interesting to see if Russia can keep up.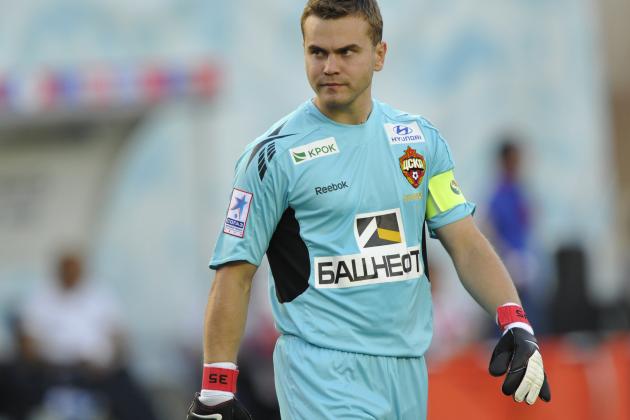 EuroFootball/Getty Images

Back in August, Russia's number-one choice at goalkeeper suffered a knee injury against Spartak Moscow and was ruled out for six months.
If you did the math, those six months are up, but his return to the club has been shaky as of late, and in his international absence he was replaced by veteran Vyacheslav Malafeev.
Akinfeev has been number one for years, so Russia will hope the CSKA Moskow man can fully complete his rehabilitation in time to be effective between the sticks.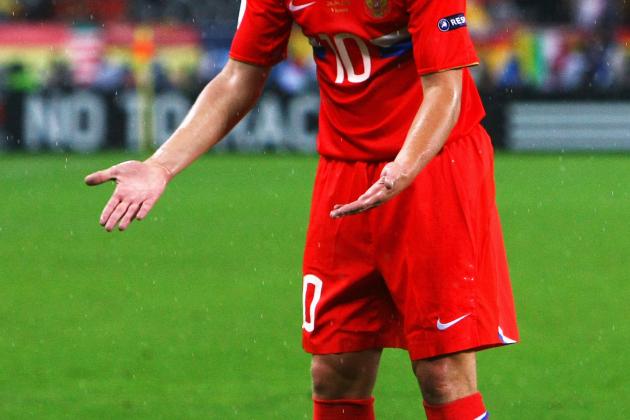 Clive Rose/Getty Images

Last time around, Russia had almost no expectations going into the tournament. They were expected to lose to Spain and Sweden and that would be it.
Instead, they got out of the group, beat the Netherlands, and made a semifinal run.
This year, they have arguably the easiest group in the tournament, and are largely favored to win the group.
Due to the experience of this side, the talent across the pitch and a camaraderie that isn't matched by many other teams, the pressure to win shouldn't be a factor.
Expect Russia—barring any major catastrophe—to make another deep run.