5 Reasons Ty Lawson Could Become an Elite Playoff Point Guard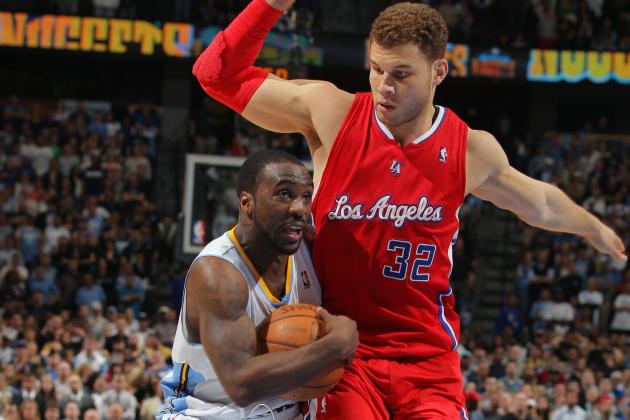 Doug Pensinger/Getty Images

Game 1 of the 2012 NBA playoffs didn't treat Ty Lawson or his Denver Nuggets kindly.
Los Angeles blew out Lawson and Denver 103-88, and the Nuggets' point guard didn't do much to help, going 3-of-11 from the floor for only seven points and two assists.
It was an uncharacteristic performance from one of the NBA's rising point guards, who led the Nuggets in scoring all season, and he's shown signs of why he could be an elite playoff point.
Begin Slideshow

»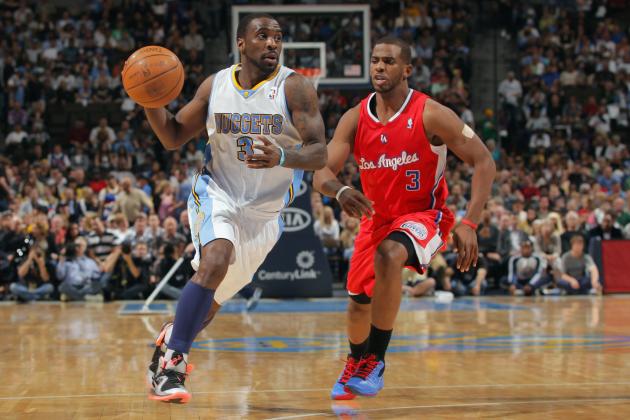 Doug Pensinger/Getty Images

Lawson's biggest strength is his blinding speed, able to blur past defenders cross court to the hoop for buckets.
It comes in handy because it helps Lawson push the pace of the team—something they excelled at this year.
The Nuggets were the No. 1 fast-break offense during the regular season, now, they have to translate that success in the postseason or go home early once again.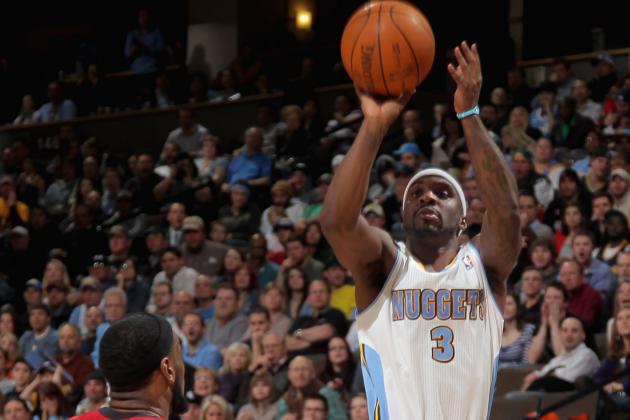 Doug Pensinger/Getty Images

Lawson not only uses that speed and quickness to knife to the hole, he's also developed his shooting stroke this season.
The third-year guard learned how to light it up from three-point land last offseason.
He's improved to 36.5 percent from beyond the arc, while hitting pull-up jumpers in the midrange at times too.
In all, his 16.4 points per contest led the Nuggets in scoring, and he's got to carry that confidence into the playoffs to be considered elite.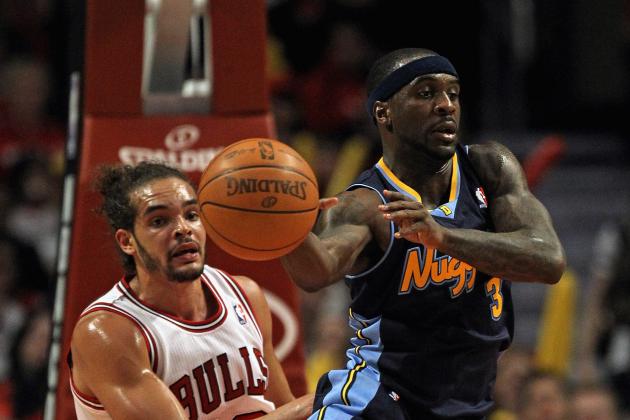 Jonathan Daniel/Getty Images

Yes, he leads the team in scoring, but he's not a score-first point guard.
Lawson's continued to develop chemistry with his teammates, even if they do change more often than the seasons.
His 6.6 assists per game are a career-high, and he's grown every single year in that stat category.
Lawson's at his best when driving in deep, only to dish a dime outside to an open shooter.
That type of play will be needed if the Nuggets want to lessen Bynum's impact, come back and beat LA.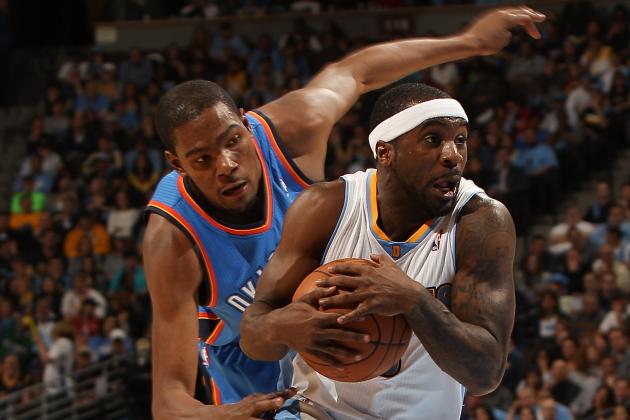 Justin Edmonds/Getty Images

Most noticeably, Lawson's leadership has increased as of late.
Earlier in his career, he was too timid and let teammates do whatever they wanted.
Now, he's vocal, directing traffic on the court, which has only benefited the squad's teamwork.
He also understands as Denver's starting point guard, he's got to calmly discuss calls with refs—something he's getting better at all the time.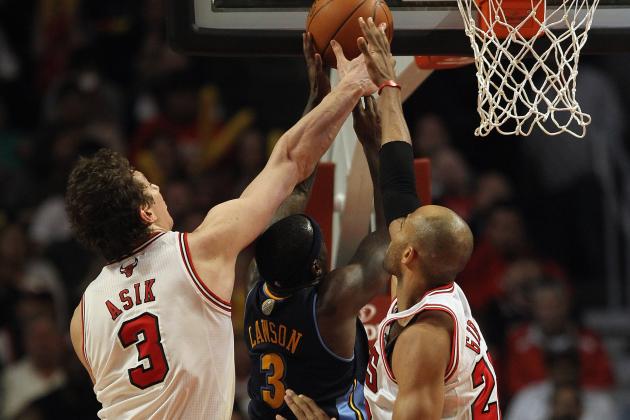 Jonathan Daniel/Getty Images

In order for Lawson to become an elite playoff point guard, he's got to develop that killer instinct.
Too often, Lawson is too passive.
It's not just offensively, but in his leadership with teammates too.
And when the team is down, he has to learn to show grit, toughness and heart and put the Nuggets on his shoulders.
When Lawson is able to carry his team to victory, then he will be considered an elite postseason point.
Rich Kurtzman is a freelance journalist actively seeking a career in journalism. Along with being your Denver Nuggets Featured Columnist, Rich is the Denver Broncos and CSU Rams Examiner, and Kurtzman also writes for Blake Street Bulletin, Stadium Journey and Mile High Hoops.
Follow Rich on Twitter for breaking news, need-to-know retweets and interesting insight on the Rams and everything Colorado sports-related.
Follow Rich on Facebook to links to all his pieces and breaking news.