MMA: The Top Ten Most Influential Fighters in History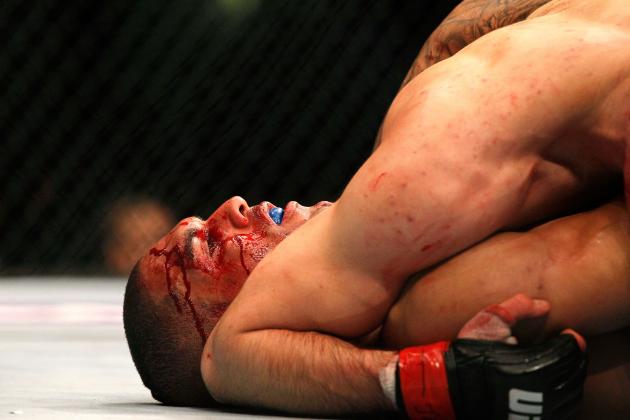 Kevin C. Cox/Getty Images

Although MMA has only been around for a short time, the sport has created a number of icons that have changed the game.
Some of these men went on to have illustrious careers, while others simply changed the way the game was played. Regardless of how their careers ended, all these men contributed greatly to the sport.
They came from all kinds of different backgrounds; jiu-jitsu, kickboxing, and wrestling, among others. When these men stepped inside the cage or ring, fans had their eyes glued to the television screen because we realized history was unfolding before our very eyes.
Of course, the selections on these lists are always debatable and I'm sure there's a handful of fighters you could swap in and out of this list. In my opinion, these are the most influential fighters to step inside the cage/ring.
Begin Slideshow

»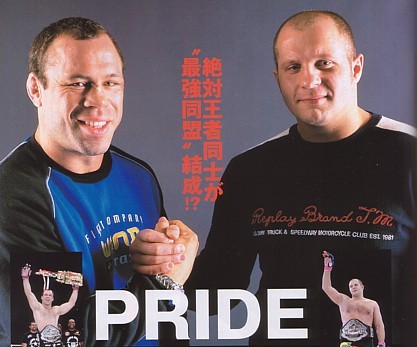 dsemanser.seesaa.net
It's not often that an athlete becomes bigger than their team, or in MMA's case, a fighter becomes bigger than the promotion itself. However, that was the case with the legendary careers of Fedor Emelianenko and Wanderlei Silva.
Although neither man is done competing, it's clear that both are well past their primes. But taking a trip down memory lane will provide any fan with a litany of highlights that helped make Japan the premiere land for MMA for a time.
Emelianenko reigned over the heavyweight division, defeating numerous notable fighters like Antonio Rodrigo Nogueira and Mirko "Cro Cop", while Silva ruled the 205-pound division with a dangerous style of Muay Thai.
Neither man has had as successful a run in the United States, but while competing in Japan both Emelianenko and Silva carried the torch for Pride.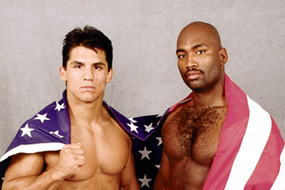 shamrockmma.com
Both Maurice Smith and Frank Shamrock had great careers in their own right, but together they became some of the most influential fighters in MMA history.
Smith was a kick-boxer that proved strikers could hang with the dominant wrestlers of the heavyweight division while Shamrock used his patented submission fighting to take out opponents on the mat.
Forming a close relationship, the two men created The Alliance gym and helped perfect each others' game. Both men showed that a fighter needed not only great wrestling, jiu-jitsu, or striking. but rather a blend of all three.
Shamrock also contributed to the growth in knowledge of cardiovascular training. All the talents in the world would not matter if a fighter were tired. By raising awareness about the need for cardiovascular endurance, Shamrock helped contribute another important piece to the MMA skill set.
mmaweekly.com
Pat Miletich already had a great wrestling background. Then he chose to add jiu-jitsu and karate to his skills.
One of the first men to blend different fighting styles, Miletich effectively help create the idea of mixed martial arts.
Miletich had a successful MMA career but perhaps his biggest contribution to MMA was the creation of the Miletich Fighting System camp. Forming one of the first "mega-camps," MFS gave fighters a place to hone their skills while training with other elite athletes.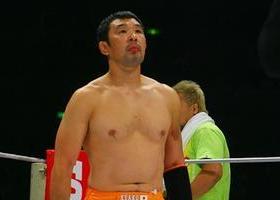 bonesnapper.com
A superstar under the Pride banner, few North American fans know of Kazushi Sakuraba's accomplishments. A shell of his former self, Sakuraba is an icon in MMA history who helped change the game forever.
A controversial victory against Royler Gracie set off a series of events that forever changed the landscape of MMA. Refusing to admit their famed Gracie jiu-jitsu had been defeated, the family sent Royce Gracie to square off against the Japanese superstar.
In a epic contest of will and endurance, it would be Sakuraba who outlasted Royce in a grueling 90 minute scrap. Subsequent defeats of other notable Gracies earned Sakuraba the nickname "The Gracie Hunter."
By defeating a number of Gracie family members, Sakuraba dispelled the aura of invincibility surrounding the family and jiu-jitsu.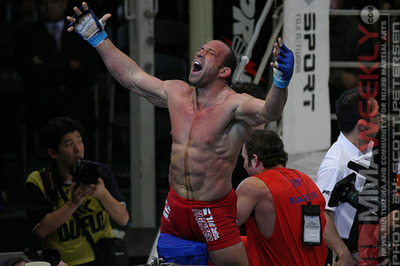 mmaweekly.com
Mark Coleman's career may not have had a pretty ending, but it certainly began in a beautifully destructive manner.
Fans were used to seeing wrestlers hold down their opponents while working a few punches or submission attempts, but Coleman smashed through the mold of what we believed a dominant wrestler looked like.
Earning the nickname "The Godfather of Ground and Pound" is no small feat, and it signifies Coleman's contribution to MMA. Never before had we seen such veracity from a wrestler on the ground.
Fighters had used strikes on the ground before, but Coleman perfected it into an art form.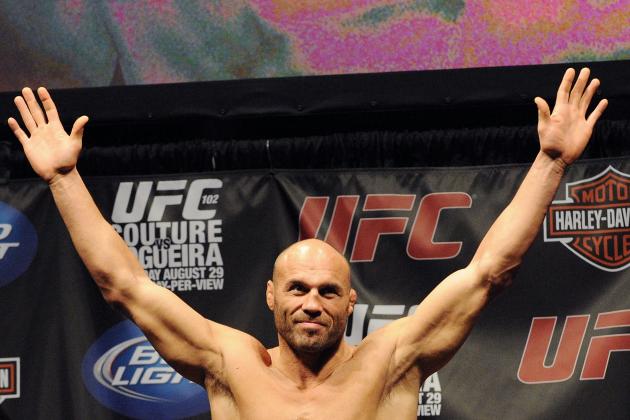 Jon Kopaloff/Getty Images

Like his rival Chuck Liddell, Randy Couture became one of the first megastars in UFC history. Although not achieving as mainstream appeal as "The Iceman," Couture became perhaps a more beloved figure inside the world of MMA.
Couture became an influential figure by not only competing in the light heavyweight and heavyweight divisions but also for achieving great success in both.
Aside from his legendary battles that have made Couture a hero to both fighter and fan alike, his lasting legacy will be perhaps his ability to form perfect strategies to defeat his foes.
Couture was never considered the bigger, stronger, or faster fighter against any of his opponents, but "The Natural" had perhaps the ultimate equalizer in his brain. His ability to not only create a gameplan but to follow it to perfection made Couture's training methods the craze in MMA. So much so his chain of Xtreme Couture gyms have become a successful business adventure but also one of the elite gyms in the nation.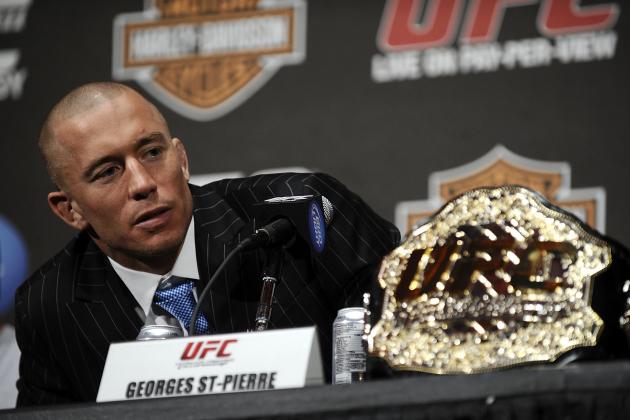 Jeff Zelevansky/Getty Images

One of the few men on this list still active in MMA, Georges St-Pierre continues to influence both current and future fighters.
Besides being the model for any fighter to follow as far as training methods go, St-Pierre has become the face of the UFC.
His personality and professionalism have made him into one of the most marketable fighters in the world. Lucrative sponsorship deals with UnderArmor and Gatorade are just the tip of the iceberg for GSP's money-making ventures.
It doesn't hurt that he's a pretty good fighter, too.
St-Pierre has only lost twice in his career and obtained retribution in a resounding method against both Matt Hughes and Matt Serra. Since the Serra loss GSP has become an unstoppable force that has only been slowed by an ACL tear.
Look for GSP to come back in tip-top shape and continue his illustrious career when he returns from the devastating injury.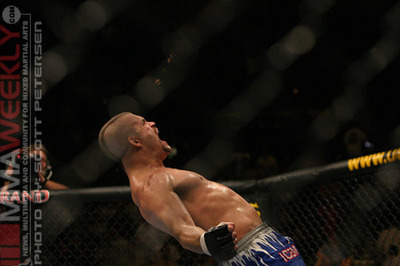 mmaweekly.com
Chuck Liddell not only became the UFC's first megastar, but he also was one of the most influential fighters in MMA history.
Coming from a wrestling background, most MMA fans expected to see a flurry of takedowns when Liddell began his career. Instead, "The Iceman" began a reign of terror by utilizing the raw power in his hands and feet.
Of course, MMA had seen powerful kick-boxers before; that was nothing new. What Liddell brought was the style famously titled "sprawl and brawl." Liddell was able to use his wrestling background to thwart his opponents' takedown attempts and batter them on the feet.
Liddell was also a shining example of fighters being more than just brutes as he brought a legitimate education to the sport, a trait that no doubt helped "The Iceman" climb to the top of the MMA world during his time.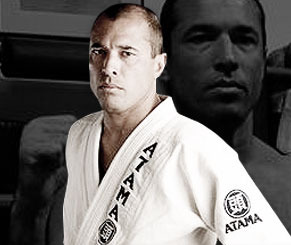 ufc.com
It took a small Brazilian to transform the entire world of combat sports forever. And it only took a few minutes to boot.
Going against men with traditional black belts and the future "World's Most Dangerous Man", Royce Gracie looked unassuming at best. Fans expecting to see the fabled "one punch kill shot" that many traditional martial arts preached at the time were shocked to see what the Brazilian accomplished.
Using Gracie Jiu-Jitsu, Gracie made quick work of his opponents.
Every fan and fighter was left scratching their heads, while at the same time intrigued by Brazilian jiu-jitsu. Gracie's performance at UFC 1 not only started a revolution in the combat sports world but also in the art of self-defense, as the use of leverage became the key focal point for a number of disciplines world-wide.