Ten 2012 NFL Undrafted Free Agents Most Likely to Make Their Rosters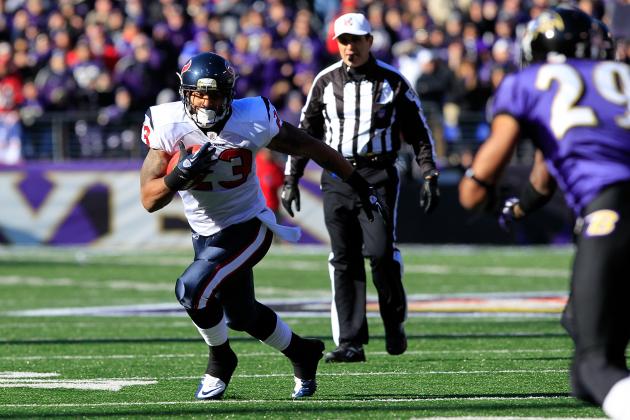 Chris Trotman/Getty Images

If you question what undrafted free agents can do for the NFL, look no further than the picture above. Arian Foster has had a big impact on the Texans. Which undrafted rookie might have a similar impact in 2012?
Read on for ten guys that have a chance to make an impact for an NFL team in 2012.
If you want to see the rest of the players, head on over to NEPatriotsDraft.com for a full list of all 2012 NFL Draft Undrafted Free Agents.
Begin Slideshow

»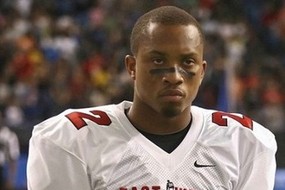 Courtesy: NEPatriotsDraft.com
Micah Pellerin doesn't have a lot of name recognition, but I was very surprised to not hear his name called during the 2012 NFL Draft.
Our scouting report on him praises his size, fluid hips, positional versatility and knack for separating the ball from the receiver's hands.
The Colts were horrid on all levels of their defense last year, so Pellerin should make the team.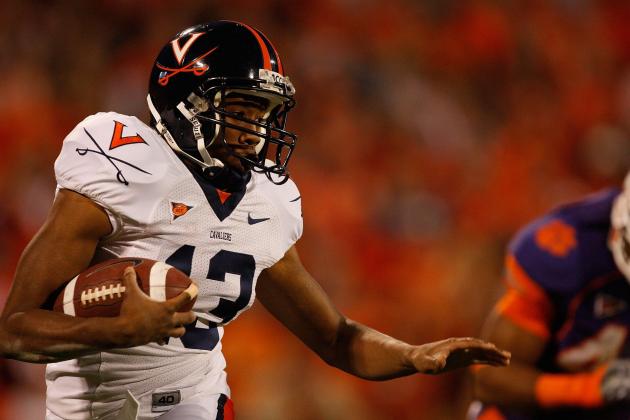 Streeter Lecka/Getty Images

Minnifield was a consensus Top 100 player as of a few months ago. After some knee issues, however, teams started to take him off of their boards.
If Minnifield can return to health, he has the talent to be a starting cornerback for nearly any team in the NFL.
Our scouting report praised him for his versatility, fluid hips and ability to support the run.
Darren Carroll/Getty Images

Even though Jeff Fuller's hands did Ryan Tannehill quite the disservice during his senior year, Jeff Fuller has a great chance to make the Dolphins roster.
First of all, after trading Brandon Marshall, the depth in Miami just isn't there. Secondarily, having any chemistry at all with the new franchise quarterback is going to be seen as a plus.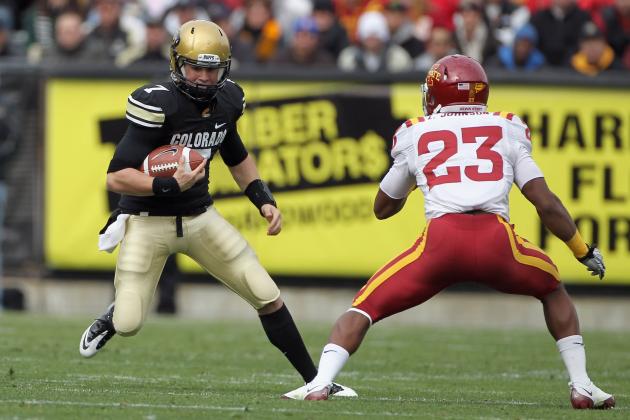 Doug Pensinger/Getty Images

Leonard Johnson couldn't convince NFL teams that he was fast enough to play in the NFL.
He had the tape. Justin Blackmon told me that he was the "most physical cornerback" he had seen all year. Unfortunately, his combine times in the 40-yard dash were not good enough.
That said, throw some pads on this guy and let him compete. If you put down your stopwatch, I'll bet he makes your team.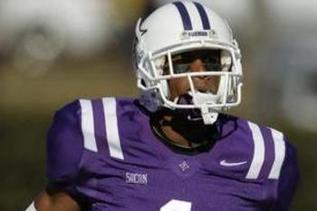 Similar to Johnson, Steed's timed speed was a problem for NFL teams to overcome. He dominated players at his level of competition and more than held his own at the Senior Bowl.
He is a very studious player and I think Rex Ryan will fall in love with this guy's passion and talent.
If he could transition to safety, that would make things even easier in New York, as that is still a position of need.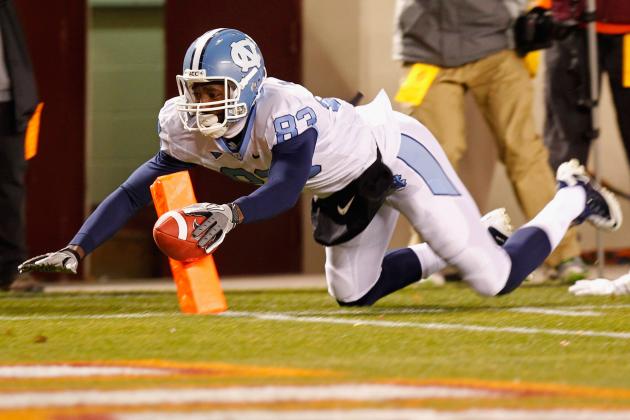 Geoff Burke/Getty Images

If he only cared, Dwight Jones could have been a first round selection. He has the talent and the physical makeup.
Unfortunately, he doesn't have the drive, desire or passion required to excel at the NFL level. If he can get his head on straight, the Texans might have themselves a true weapon.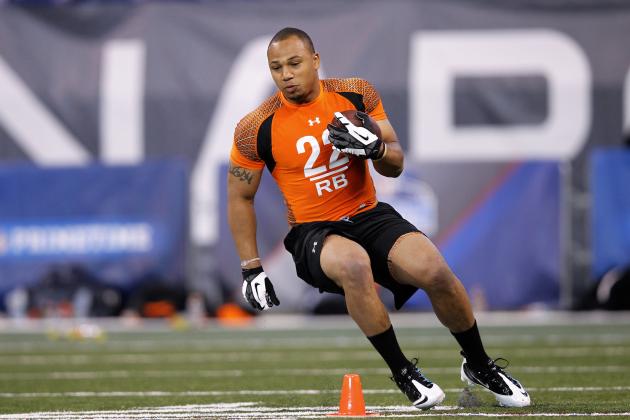 Joe Robbins/Getty Images

Once a consensus day two pick at worst, Polk had a jaw-dropping fall down draft boards on day three of the 2012 NFL Draft.
Reports of degenerative issues with his hip have been denied, but Polk also had surgery on his shoulder last year.
If healthy, Polk is a very balanced back that could have a short, but ultimately productive, career.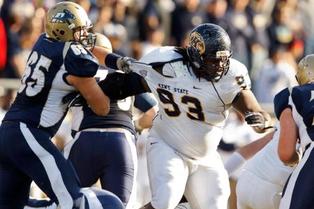 Courtesy: KentStateSports.com
When you come in at 6'3" and over 330 pounds, it is tough not to get noticed. So when Kitchen didn't get drafted, I was relatively surprised.
The Ravens are going to love what this guy can do in relief of Terrence Cody and Haloti Ngata.
He is a tough guy to move off of his spot already and if taught to keep his pads low, he could be a force in a couple of years.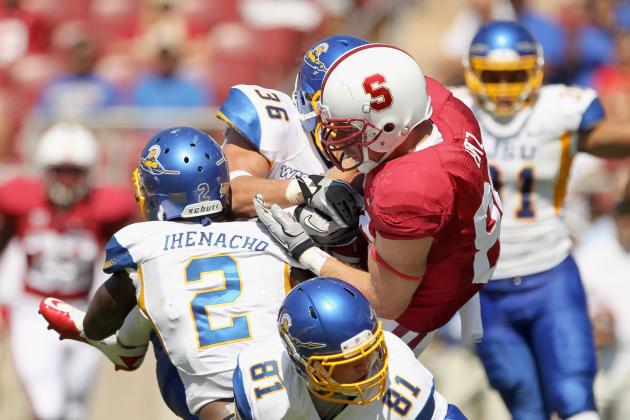 Ezra Shaw/Getty Images

Ihenacho was a decent college safety that probably won't see a lot of snaps in Denver unless there are some injuries.
However, I think Ihenacho is a guy that could thrive on special teams in the NFL. He can play on the "four core" special teams and will make some big plays.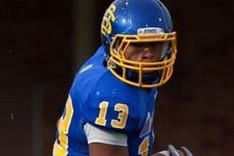 Courtesy: NEPatriotsDraft.com
The Packers have a crowded bunch at the receiver position, but adding some more youth might be part of this year's equation.
Moss certainly lives up to his last name in the athleticism department. His pro-day was absolutely unreal.
If the Packers want to take a chance on a former basketball player with nearly unlimited upside, Moss could very well get the call.