5 Things We Learned from Premier League Weekend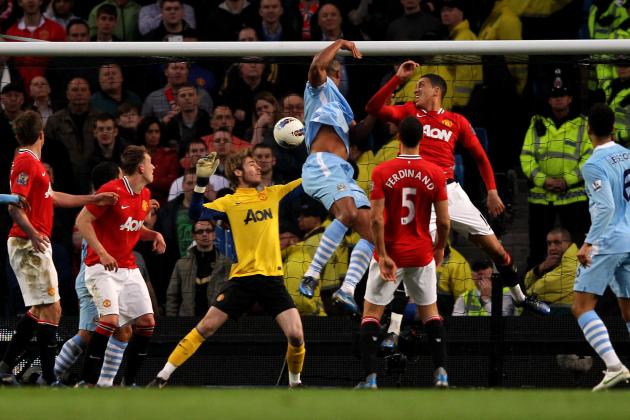 Alex Livesey/Getty Images

Vincent Kompany's first-half stoppage time header against Manchester United was only his sixth goal for City, and it could be the most important goal of the 2011-2012 Premier League season.
The Manchester City captain's header stood up for the rest of the scintillating Manchester Derby at Etihad Stadium Monday evening and put City atop the table, level with Manchester United on points but plus-eight on goal difference.
With two games to go, the title is City's to lose, but they don't have an easy road ahead.
Elsewhere, Fernando Torres and Luis Suarez notched their first hat tricks for Chelsea and Liverpool, respectively, and Wigan dealt a serious blow to Newcastle's Champions League hopes.
It was another thrilling weekend in England, so besides the fact that Eric Wynalda should never be allowed to tweet, let alone during the biggest game of the season, what else have we learned?
Begin Slideshow

»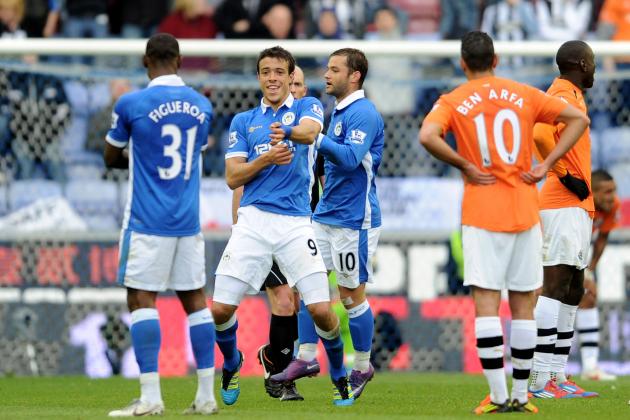 Michael Regan/Getty Images

Newcastle have had an incredible season and were the most in-form team the last month in the Premier League, but that form deserted them Saturday at Wigan.
Wigan simply refuse to go back to the Championship, but to see the Latics dismantle Newcastle in the first half was something no one expected.
Last week, Newcastle were a shoo-in for the fourth and final Champions League spot, just two seasons after they were relegated. Now, the Magpies sit in fifth, level on points with Tottenham, and Europe's second-tier club competition, the Europa League, seems more likely.
Tottenham manager Harry Redknapp is apparently not going to be managing England this summer, leaving him free to concentrate on Spurs, and they could be better off for it. Chelsea are just a completely different side under Robert di Matteo, but they'll be more concerned with the upcoming FA Cup final and Champions League final.
Newcastle travel to Chelsea Wednesday and welcome Manchester City on Sunday, so we could well see the Magpies down in sixth by next week.
Not what Newcastle fans have been hoping for of late, but it's still been an excellent season.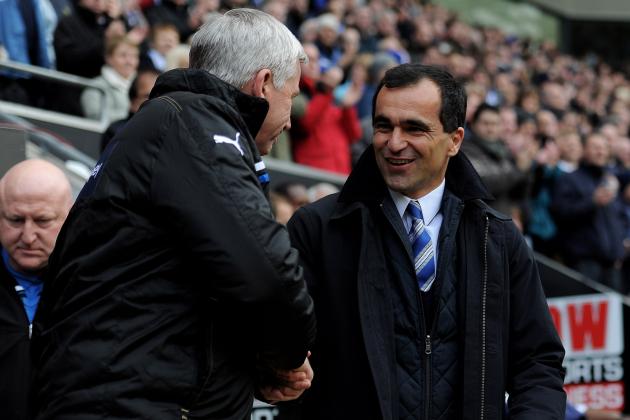 Michael Regan/Getty Images

Roberto Martinez has worked magic at Wigan the past few years, and nothing has been more magical than his side's 4-0 win over Newcastle Saturday.
The result leaves Wigan in 16th place but three precious points above the drop zone. Last season, the Latics miraculously survived the drop on the last day, but it shouldn't take that long this year.
Wigan's last two games are away to in-danger Blackburn, and they finish at home against already-relegated Wolves.
Does all this mean Martinez may be ready for bigger things? Wigan chairman David Whelan thinks so. Martinez has battled relegation for two years running with Wigan, so maybe he's ready to see what mid-table or even the late rounds of Cup competitions feel like.
It's hard to call Aston Villa a bigger club based on this year, but Martinez is certainly a man who can get them back near the top and in European football, and the Villans should have another go at him this summer.
Wigan should be playing Premier League football another year, but they may not be saying the same thing next May.
Victor Moses is one player likely on his way out of Wigan this summer, and his manager may not be far behind him.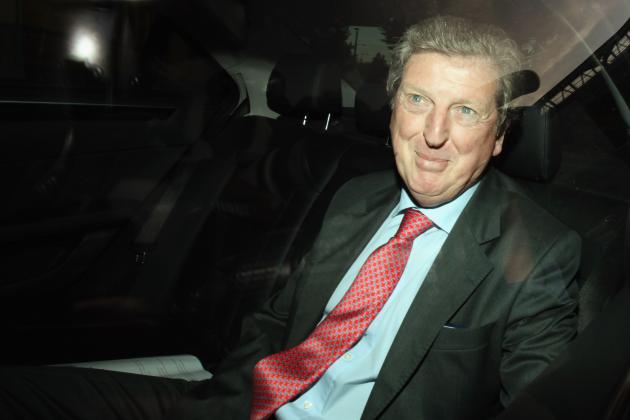 Oli Scarff/Getty Images

The FA finally gave up on chasing Harry Redknapp and have settled for Roy Hodgson to be the new England manager ahead of Euro 2012.
Yes, they settled for Hodgson.
Hodgson has managed numerous clubs including Inter Milan, Liverpool and a handful of other national teams.
His time at Fulham was his most successful, guiding the Cottagers to the Europa League final in 2010.
His worst and possibly most high-profile stint was with Liverpool for the first half of the 2010-2011 season.
Hodgson has done wonders with West Brom since last February, but overall, he's failed his biggest tests. Inter was still in a rebuilding mode when he arrived in 1995 and did not have many stars, and he did rather well there. With Liverpool, he had the stars, and he couldn't figure them out. He couldn't figure out the press either.
This doesn't bode well for England at all. The Three Lions are one of the biggest teams in the world, the press will be ruthless and this was no time for the FA to settle for second choice.
One good thing is he may bring Joe Cole back. He's having quite the season in France.
It's only right that Luis Suarez and Fernando Torres would notch their first hat tricks for Liverpool and Chelsea on the same weekend.
In his first start for Liverpool, naturally against Chelsea, Torres scored his first goal after 16 minutes. Suarez's first Liverpool goal came against Stoke after, you guessed it, 16 minutes on the pitch after coming off the bench.
The Uruguayan put on a show against Norwich Saturday scoring three spectacular goals, while the Spaniard continued his climb back to the fearsome striker he used to be with three of Chelsea's six goals over Queens Park Rangers Sunday.
You can say Suarez's three goals required more skill, while Torres' goals came when Chelsea was in firm control of the match. But Torres played a fantastic game against QPR from start to finish, even without the goals.
No matter who you think had the better milestone this weekend, this all sets up very nicely for Chelsea vs. Liverpool in the FA Cup final on Saturday.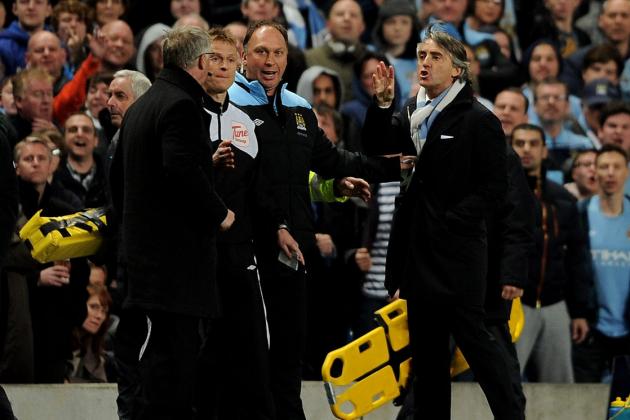 Michael Regan/Getty Images

It was the biggest game of the 2011-2012 Premier League season, and Manchester City vs. Manchester United didn't disappoint anywhere, not even on the touchline. The football wasn't excellent, but the game was definitely an exciting one.
Late on, Sir Alex Ferguson was upset with a harsh challenge from Nigel de Jong on Danny Welbeck, and the Scot exchanged some very heated words with his Italian counterpart. Mike Jones must've had fun trying to translate that.
Most people may back Sir Alex in a fistfight, but Mancini was the better manager on Monday by far. He sent his side out to attack while Fergie seemed more than happy with a draw. Leaving Danny Welbeck, Ashley Young and Antonio Valencia all on the bench was a very curious move, and it backfired in a big way for United.
Wayne Rooney was stranded up top, and his England teammate Joe Hart had an almost completely uninterrupted evening in the City goal.
Mancini still thinks United are favorites for the title, and he's got a point. His side have to travel to Newcastle and battle a QPR side that will be fighting for survival. United face mid-table sides Swansea and Sunderland.
But with the way both teams have played in the past couple weeks, isn't it time Mancini puts a bit more faith in his guys?