Paulie Malignaggi: 4 Opponents Who Could Challenge the New WBA Champ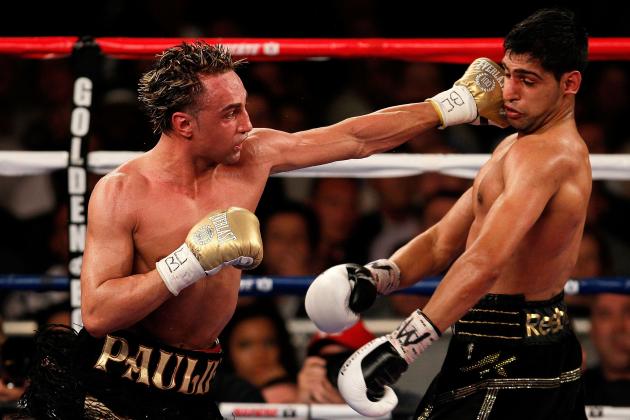 Chris Trotman/Getty Images

Paulie Malignaggi (31-4, 7 KOs) recently won the WBA welterweight title against former undefeated champion Vyacheslav Senchenko (32-1, 21 KOs) in a dominating performance. It was the first time Paulie had ever knocked out an opponenet in a title fight.
It was one of Paulie's most impressive performances in his career. He looked as fast and elusive as ever. Sencehnko helped with this as he was too one-dimensional and just didn't know what to do with his opponent.
With his win over Senchenko and the WBA belt around his waist, a whole list of possible big-money matchups opened up. While the names of Mayweather or Pacquiao might be included, there is still quality opposition Paulie can face that wouldn't have been on the list before his win.
Begin Slideshow

»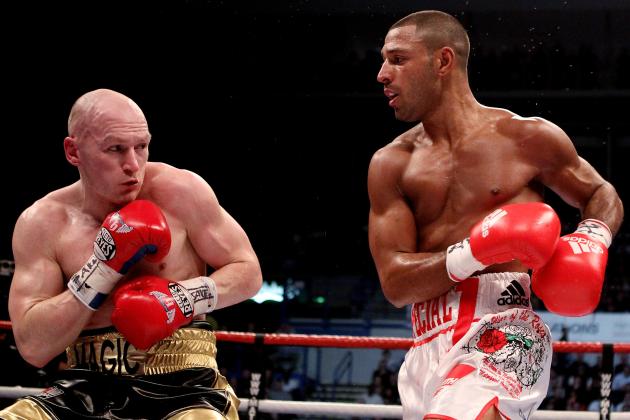 Scott Heavey/Getty Images

Kell Brook:
For starters, I don't think Kell will get the call—not now, at least. People criticize him all the time for not fighting anybody of note. His resume might have passed for a matchup against Senchenko in eastern Europe, but not now with Malignaggi.
My reason being is they aren't going to want to match up with Brook in a stadium for 19,000 (assuming Paulie's first defense is at the Barclays Center). He isn't a big draw at all, at least not in the states, and doesn't have the same pulling power as some of the other people on this list.
So until Kell does something of note, I'll leave him off for now.
Aydin vs. Guerrero winner:
Same reason for Aydin as for Brook. Nobody really knows who he is outside of the United States, so there probably wouldn't be a lot of interest to watch him fight.

If Guerrero wins, that's a maybe. He's a good name opponent with a good resume, and the winner of the fight could get a possible Mayweather/Pacquiao fight—thanks to the belt and the smack Guerrero talked about Mayweather prior.
That's a huge if, as he still doesn't bring as much to the table as the other men on this list. So unless everybody else is unavailable, he won't be thought of.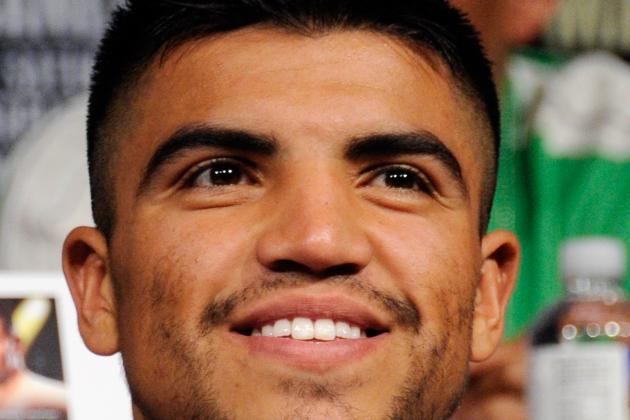 Ethan Miller/Getty Images

Whoever is the winner of the epic rematch between these two men will be hungry for another belt.
I'll leave out the possibility of the Mike Jones vs. Randall Bailey winner because I'm assuming Mike Jones wins. And if Mike Jones wins, Arum will undoubtedly have big plans for him, which doesn't concern either Ortiz or Berto at the present time.
Given, either man would most likely want to face Pacquiao or Mayweather for a belt and a big payday. If either of them were to pick up the WBA belt along the way on their campaign, it would only strengthen their standing for a Mayweather or Pacquiao fight.
Either man would be a dangerous foe for Paulie, though. Both men aren't slouches when it comes to throwing punches, both throw powerful shots, and both come in pretty big on fight night.
This is an unlikely option, but a possible one. Paulie is the type of fighter who'll fight anyone, anywhere. If this option presents itself and he finds it the best out of the rest, he'll take it.
Al Bello/Getty Images

Now that Paulie Malignaggi has a belt, maybe Alexander and Malignaggi can finally get a fight going between them.
Tensions first started between the two when Malignaggi criticized Alexander for his performance against Timothy Bradley last year and the manner in which it ended. After a while, there was speculation that they would be meeting in the ring, but that soon fell apart, and both men went their separate ways.
The time seems right now for both men to fight. Alexander looked great in his win over Maidana, and Malignaggi looked spectacular in his against Senchenko. Given that both men played into their styles, they both looked great.
Alexander has an upcoming Showtime date on August 18th, but Malignaggi is seemingly willing to wait until October to make his first defense of his belt so that he can fight in the Barclays Center opening in Brooklyn.
Should the two men meet, it would be an interesting matchup. Whoever wins, even bigger things await them.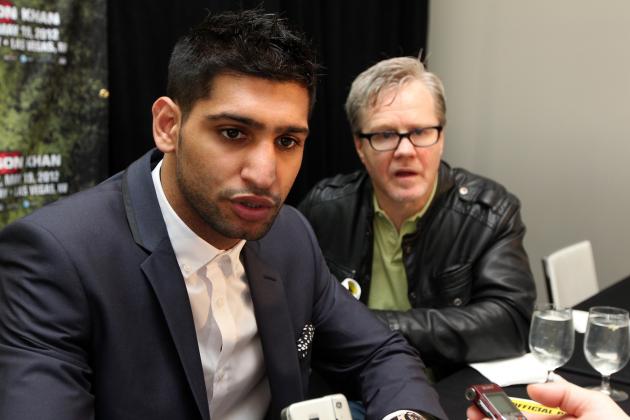 Ned Dishman/Getty Images

The two men fought before, for the WBA world light welterweight title.
Khan ended up being the better fighter that night, winning by TKO in the 11th round. That's not to say that Khan had an easy time with Paulie. Paulie was still able to make a fight out of it, landing some good shots and marking up Khan's face a little.
Whether Khan wins or loses his upcoming fight with Peterson, this is a possible fight for the future.

Why wouldn't it matter if Khan wins or loses? Because if he wins, this is a matchup where both men could make a lot of money. Khan has a chance at winning a belt in another division against somebody he already met, and he strengthens his chances of fighting Mayweather.
If Khan were to lose against Peterson, then Golden Boy Promotions would look for a way to salvage his career by placing him against Malignaggi.

Either way, there's a good possibility that this fight may be next. Whether it is next or later down the road, there's a good possibility these men will meet again.
Ethan Miller/Getty Images

Now, I know what some people might be thinking.
What has Zab done to earn a shot at a welterweight title when he hasn't done anything significant in the weight class for years?

Well, Paulie didn't really do anything to earn his shot at facing the WBA champ. The most significant opponent he fought and beat at 147 was Jose Cotto, Miguel Cotto's brother.
Also, Zab looked very good in his last fight against former undefeated prospect, Vernon Paris. He looked fast and alert.
If the fight was to be held at the new Barclays Center in Brooklyn, Zab would be the ideal opponent. Both men hail from Brooklyn, and both have huge fanbases there.
It'd be safe to say that the almost 19,000-capacity stadium will be well attended by eager boxing fans.