WWE Raw SuperShow Results: Live Blog of the Extreme Rules Fallout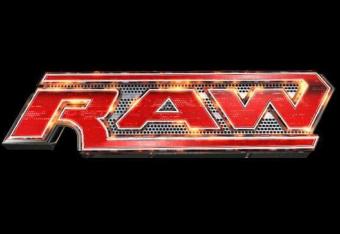 Hey, Bleachers. This is the live blog for the April 30 edition of the WWE Raw SuperShow, where we cover all the action as it happens and host community discussion in the comment section.
Tonight is the fallout from WWE Extreme Rules 2012, where Brock Lesnar clashed with John Cena in an incredible shoot wrestling match. Although Cena defeated Lesnar, Cena has suffered an injury and appears to be taking time off.
Triple H is scheduled to appear tonight and we'll also get a status update from John Cena. Join us tonight as we cover all of the action and sound off in the comment section with your thoughts throughout the night!
John Cena comes out to a massive ovation, with his arm in a sling.
Cena says that he has multiple muscle strains, he is "hurt" not injured, and can keep working. Here comes John Laurinaitis.
Laurinaitis says this whole Brock Lesnar thing was him trying to motivate Cena. Cena says that's a load of bull, all Johnny was trying was to push him out the door.
Cena insults Johnny, and sarcastically thanks him. Cena says that the only thing difficult is watching Johnny run down the company in the name of "People Power".
Laurinaitis says that in three weeks, he'll be facing...Lord Tensai's music hits before he can actually announce it.
Tensai comes into the ring, stalking Cena, then Laurinaitis attacks Cena from behind! Laurinaitis announce that Cena's opponent will be...John Laurinaitis himself!
They target Cena's arm and work together to demolish him. Laurinaitis has snapped. He grabs a steel chair after stomping on Cena's arm on the steel steps. Cena is held in place, and Laurinaitis blasts his arm with the chair.
Well that was...unexpected. Laurinaitis gives Cena the "You can't see me" and leaves him in the ring.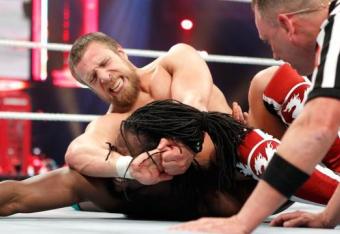 Daniel Bryan vs. Jerry Lawler:
Surprise!
Daniel Bryan goes to work on Jerry Lawler, but Lawler looks game. Lawler actually mounting offense of his own, and he climbs the second rope for the right hand, and lands it. Bryan kicks out.
Lawler's piledriver attempt is countered, and Daniel Bryan locks in the Yes Lock! Lawler taps, and Daniel Bryan is going on to face CM Punk at Over The Limit!
Daniel Bryan def. Jerry Lawler via Submission.
CM Punk comes out applauding Daniel Bryan, and raises the title into the air. This is awesome! So excited.
John Laurinaitis announces John Cena's Over The Limit opponent, next.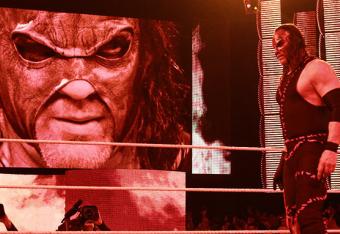 Primo and Epico are arguing backstage, and they bump into AW. They want to join up with him, and it sounds like he's no longer interested, but we don't know, because they cut to Khali dancing before the segment is even over. Brilliant!
Kane vs. Khali:
Kane is in control all the way to 1:40 on the clock, and Khali doesn't look to be making a comeback.
40 seconds on the clock, and Khali sends Kane running after landing a giant chop. They return to the ring with 10 seconds on the clock and the time runs out as they choke each other. Kane choke-slams Khali after the match.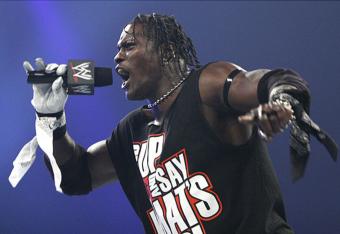 R-Truth & Kofi Kingston vs. Primo y Epico (c) for the WWE Tag Team Championship:
After some very basic tag team action, Kofi Kingston counters the Backstabber, R-Truth rocks the legal champ, and Kofi follows up with the Trouble in Paradise, and secures the pin.
R-Truth & Kofi Kingston become the new Tag Team Champions.
Little to no set up in that title change, disappointing. Kane vs. Great Khali beat the clock challenge, next.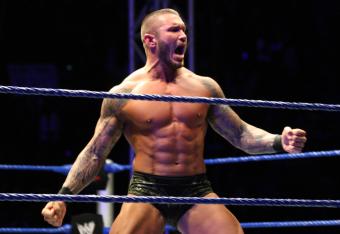 Randy Orton vs. Jack Swagger:
Right with one minute left on the clock, Orton hits his powerslam and then the hanging DDT.
Thirty seconds, Orton is looking for the RKO, Swagger avoids it and puts him in an ankle lock! Orton escapes, then hits the RKO and scores the pin with 2 seconds on the clock.
Randy Orton def. Jack Swagger via Pinfall.
Totally misunderstood Laurinaitis earlier, he was talking about getting Cena an opponent for Over the Limit. That announcement is coming up. I don't see it going well.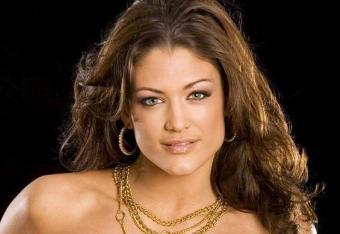 Eve Torres is giving John Laurinaitis a pep talk, and tells him he needs to decide what kind of leader he's going to be. She's much easier on the eyes than David Otunga.
Laurinaitis says that he's got an opponent for John Cena, and John Cena's not going to like it. (CoughLordTensaiCough)
Randy Orton vs. Jack Swagger in the next beat the clock challenge is coming up now.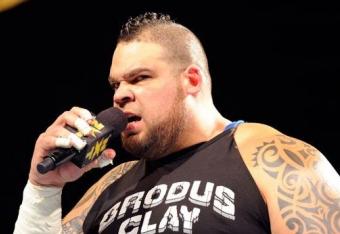 It's ruled that Chris Jericho did NOT beat the clock, Miz is still the time to beat. Got to love how this guy just jobbed to Santino last night and is a potential contender for the WWE Championship. My money is on Tensai to beat the clock, but we'll see.
Brodus Clay vs. JTG:
I'm having deja vu, or maybe not, because I'm pretty sure we've seen this before. Brodus crushes him.
Brodus Clay def. JTG via Pinfall.
Brodus brings some kids into the ring to get funky during his celebration. Cute.
The Lesnar vs. Cena video package rolls again.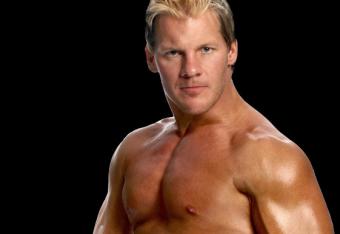 Chris Jericho vs. Big Show:
The time to beat is 4:18.
Jericho isn't really selling the Chicago Street Fight from last night. Jericho hits the Lionsault, but can't get the pin. Jericho tries for the Walls, but is pinned by Big Show. Jericho kicks out, then fights off a choke-slam.
Spear by Big Show, Jericho lands hard, but kicks out with 1:15 left for one of these men to beat The Miz's time.
Jericho avoids a WMD, then pulls Big Show out of the ring. Jericho makes it back in with, apparently, one second left on the clock although the timer was at zero, and Big Show is counted out.
We'll see what the call is after the break, but either Miz has been beaten, or tied.
Chris Jericho def. Big Show by Count Out.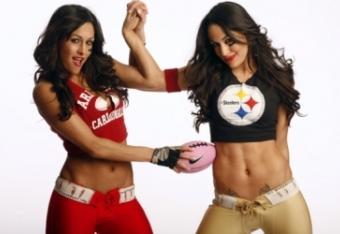 Nikki Bella vs. Brie Bella vs. Layla (c) for the Divas Championship:
As the Bellas argue, Layla dropkicks one into the other, one falling out of the ring. Layla rolls up the remaining twin, and immediately gets the pin.
So long Bellas?
Layla retains the Divas Championship.
We immediately transition into the next beat the clock challenge. WWE wasting no time at all.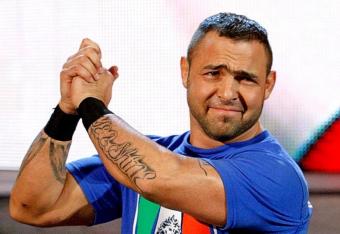 We return to a recap of the opening, and then see Triple H backstage saying his elbow is dislocated to the doctors.
Eve Torres comes out and says that the contender for the WWE Championship will be determined with a beat the clock challenge, and will face CM Punk for the title at Over the Limit.
The Miz vs. Santino Marella:
Miz is doing much better than when he met Santino for the United States Championship last night. Three minutes in an Santino is mounting a comeback.
The cobra comes out at 3:45 on the clock, but Miz dodges, and hits the Skullcrushing Finale moments later, getting the pin at 4:18 on the clock.
The Miz def. Santino Marella via Pinfall.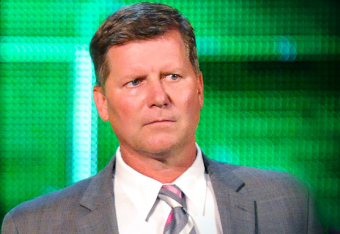 The show opens with a video package of John Cena vs. Brock Lesnar, it's very dramatic, and build around Cena possibly taking some time off. What a match it was.
Raw is officially being called "The Raw SuperShow featuring Brock Lesnar". That's awesome.
John Laurinaitis comes out looking very happy. He introduces himself, and then says in one night, he has revolutionized the WWE and everything they know. All for people power.
He pumps up Brock Lesnar, and says John Cena will never be the same. Johnny Ace says that legitimacy has been brought back to the WWE, and he introduces Brock Lesnar.
Lesnar comes out looking good, no sign of last night's war with John Cena.
The fans boo Lesnar right off the bat, and Lesnar says that last night the world witnessed him bringing the pain first hand, exactly what he said he was going to do. Laurinaitis butters Brock up, calling him the face of the WWE. Triple H's music hits.
Brock doesn't look pleased, and neither does Hunter, who is on his way to the ring with a mic in hand.
Triple H say she's here to do for Johnny Ace what John doesn't have the guts to do, and that's shut down the Brock Lesnar show. Triple H throws out all of Brock Lesnar's outrageous demands.
Triple H says no one is bigger than the WWE, and all Lesnar will get is what he was given in his original contract.
John Laurinaitis says he's been trusted with handling contracts, and pulls out the new Lesnar contract. Triple H tears it up, and Lesnar is getting angry. Triple H never approved the revisions.
Triple H says Lesnar isn't some country bumpkin, he's a savvy businessman, and knew well and good what he was doing. Triple H asks for Brock not to misunderstand, Brock is wanted in the WWE.
Brock has some solid heat, and he hasn't said anything. Triple H says that the fans want to see Lesnar in a rematch with Cena, against CM Punk, against top WWE Superstars, but he'll only get to under his original contract.
Lesnar looks very mad with Laurinaitis. Triple H tells Lesnar if he wants to take his ball and go home with a loss to John Cena, he's welcome to, but he doesn't think Lesnar wants that at all.
Laurinaitis tries to argue for Brock, but Triple H steps in the way and says it's between him and Lesnar now.
Triple H has to tell Laurinaitis to shut up, and he asks Lesnar again what his decision will be. Johnny Ace tells Triple H he's being disrespectful, and Triple H turns his attention to Laurinaitis.
In a flash, Lesnar attacks Triple H, they battle around the ring, and Lesnar ends up pulling guard and putting Triple H in a kimura, and Lesnar "breaks" Triple H's arm. Some of the locker room runs out to chase off Brock.
The doctors attend to Triple H, and he's saying the arm is broken. Lesnar rages at ringside, and heads backstage. Sheamus, R-Truth, Kofi Kingston and Big Show were the ones who came to aid Triple H, and they help him out of the ring.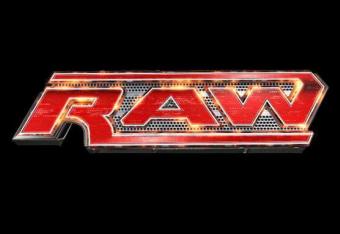 The WWE Raw SuperShow is live! Coverage of the opening segment coming up next!
This article is
What is the duplicate article?
Why is this article offensive?
Where is this article plagiarized from?
Why is this article poorly edited?