4 Reasons Why DeAndre Jordan Is the Los Angeles Clippers' X-Factor in Playoffs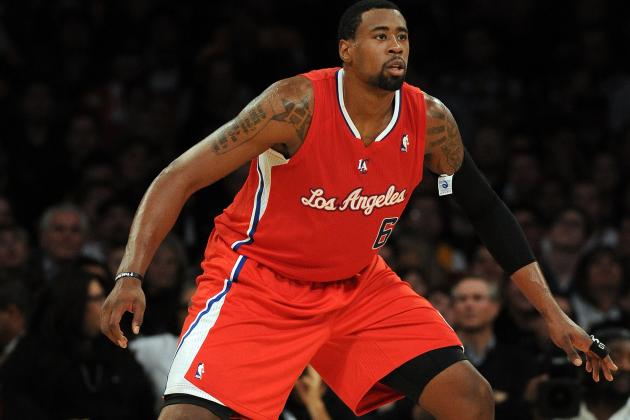 Harry How/Getty Images

A versatile big man does wonders in the playoffs. Tyson Chandler proved this last season, as he was the X-factor that helped the Dallas Mavericks reach the NBA pinnacle.
DeAndre Jordan is actually a very similar player to Chandler. They are both active defenders and crash the boards very well while also being limited offensively.
Therefore, can Jordan play a similar role to Chandler this year and help spark the Clips to a title run?
Here are four reasons why DeAndre Jordan is the Clippers' X-factor in the playoffs.
Begin Slideshow

»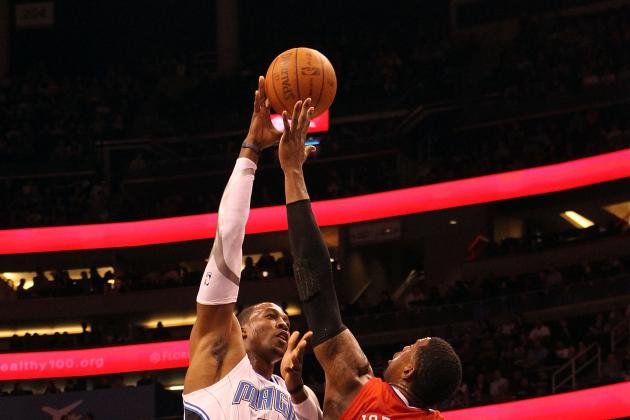 Sam Greenwood/Getty Images

Defense wins championships. It may be cliche, but it remains true.
Jordan's value is supremely seen in his ability to alter games on the defensive end. His size and length make him a formidable presence in the interior, and opponents frequently have to alter their shots when they drive into the paint and challenge Jordan.
What's more, Jordan is able to focus most of his energy on the defensive side of the ball. With Chris Paul and Blake Griffin dictating most of the offense, Jordan has the role of defensive intimidator.
If he can fulfill this role effectively, the Clippers could be on the verge of a deep playoff push.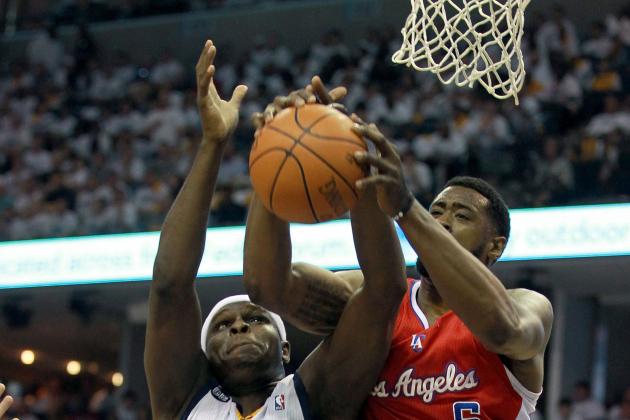 Andy Lyons/Getty Images

With opposing teams focusing so much attention on Chris Paul and Blake Griffin, Jordan quickly becomes an afterthought on offense.
Teams are undoubtedly content to leave Jordan uncovered for periods of time. Because of this, Jordan must assert himself by fighting for offensive rebound positioning on every possession. He must relentlessly pursue the offensive glass.
Jordan would be wise to take notes from a player like Joakim Noah, who scraps, claws and fights for every ball. Jordan is becoming this type of player, but he needs to take it to another level in this year's playoffs.
If he does, those few extra possessions and garbage bucket putbacks he creates could be the difference between a deep playoff run and an early exit.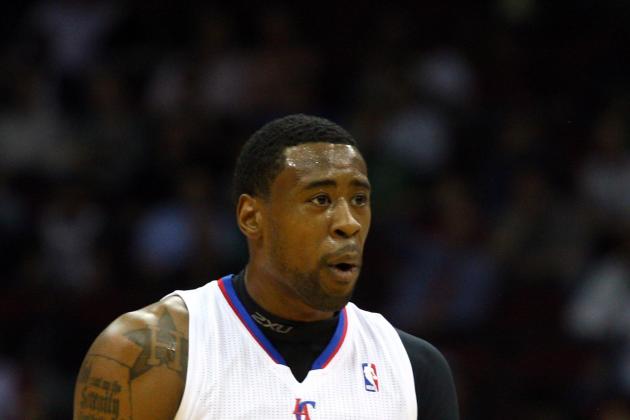 Chris Chambers/Getty Images

In the Mavs' title run last year, center Tyson Chandler produced immensely on defense, and he also showed some consistency from the charity stripe.
In last year's playoffs, Chandler shot 68 percent from the free throw line, and this season with the New York Knicks, Chandler shot 69 percent.
Now, hear me. Those numbers are not overly impressive, but they are much better than the 53 percent Jordan shot during this season. Jordan's meager percentage must ascend during the playoffs, when games are often decided by a few points.
If Jordan continues to struggle from the free throw line, he could cost them ballgames. Furthermore, coach Vinny Del Negro may be forced to remove him late in games because of this.
But if Jordan can splash home closer to 70 percent of his heaves from the charity stripe, the Clips could find some of those close games going their way.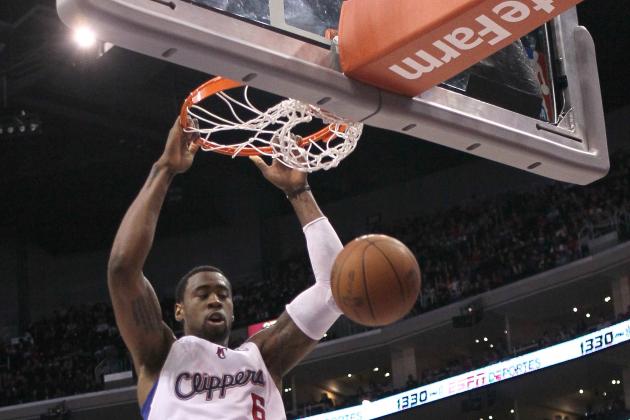 Stephen Dunn/Getty Images

"Lob City" has created a great deal of hype this year, and it's time for this theme to be showcased on the grand stage of the playoffs.
And it's imperative that Jordan is a featured character in this showing.
As mentioned previously, teams are heavily focused upon Griffin, leaving Jordan the freedom to creatively roam in the Clippers offense. Jordan must find holes in the defense that lead to highlight-reel alley-oops from CP3.
If this happens, not only will the Clips' offense become more potent, but "Lob City" will have their fans and the NBA buzzing, surely leading to increased momentum for the rising Clippers.