WWE Extreme Rules 2012 Results: Grading Each Competitor's Performance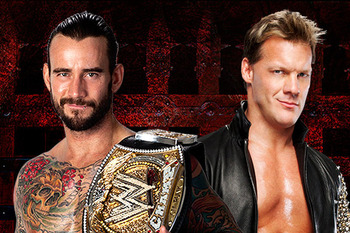 Photo by WWE.com
Extreme Rules was one of the best B-show pay-per-views since Money in the Bank in July.
Some moments of this PPV left fans in shock, especially the ending of the show. The PPV had three five-star matches: Chris Jericho vs. CM Punk, Brock Lesnar vs. John Cena and Sheamus vs. Daniel Bryan.
The rest of the card was fairly decent. The WWE saw the return of one of the better Divas in the division, Layla. We also witnessed a very great opening match between Randy Orton and Kane.
All in all, this PPV does not deserve anything less than an A- grade. There were some moments in this event that will be remembered for a very long time. When you have legendary moments like that, it is almost impossible to give a show a B+ grade or below.
Now that we have given the show a grade, let's give each and every single competitor in the show their grade for their performance at Extreme Rules.
Kane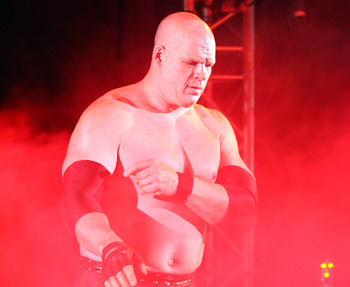 Gallo Images/Getty Images
The "Big Red Machine" put on a pretty decent show at Extreme Rules. His performances are never really spectacular anyway, but in this match, he was above-average in the way he performed.
Kane used a lot of the backstage to his advantage, but he did not sell the RKO properly at the end of the match.
Kane's Grade: B-
Randy Orton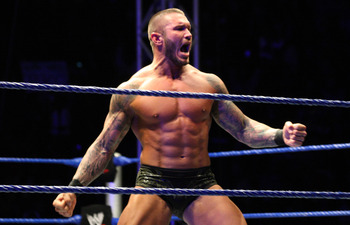 Gallo Images/Getty Images
The "Viper" put on a very good show in the front of the wild crowd in Chicago.
Orton had a very nice spot when he gave Kane a DDT off of the announce table. Orton looked very impressive and very healthy because he has not looked like both of those in a very long time.
The RKO on the steel chair was a perfect way to win the match for the "Viper."
Orton's Grade: B+
Brodus Clay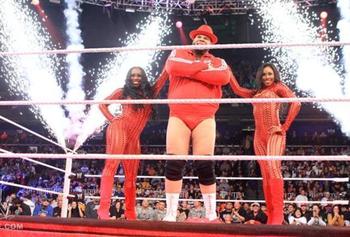 Photo by WWE.com
Brodus Clay had a very "Brodus Clay-ish" type of victory.
He was taken down by Dolph Ziggler sometime in the match, and it looked like he was going to lose. Then he started to shake his leg fat and did a couple of power moves and beat Ziggler.
His matches have become very predictable, and he needs to either lose to someone or stop being put over so much until he learns more than three moves.
Boring.
Clay's Grade: D
Dolph Ziggler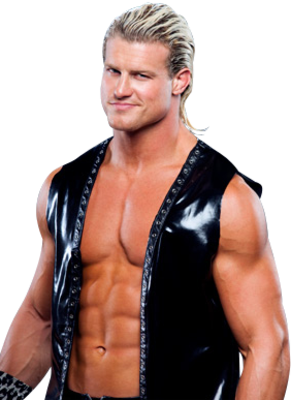 Photo by WWE.com
Dolph Ziggler has officially gone from a budding young superstar in the WWE to a jobber. There is no other wrestler in the WWE that is being misused the way Ziggler is.
He performed well, but Clay made him look super weak.
Ziggler's Grade: D-
The Big Show
Gallo Images/Getty Images
The Big Show stepped on a table and broke it after tossing Cody Rhodes around for a couple of minutes.
It was boring, but the way the match ended was a little bit creative. Expect the "embarrassing moments" to continue between these two because the way Show lost was pretty embarrassing.
Big Show's Grade: C
Cody Rhodes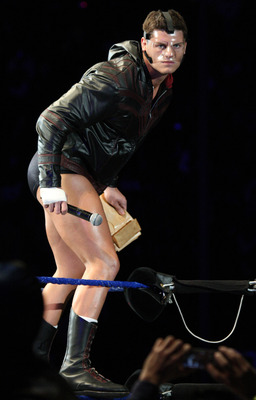 Gallo Images/Getty Images
For a guy who is supposed to be one of the best young stars in the business, Cody Rhodes did nothing impressive here at Extreme Rules.
Rhodes looked very weak throughout the match, and he did not even get any of his patented moves down on the Big Show. He was also very lucky that Big Show is a 450-pound monster than can break a table by just putting his foot on it.
Rhodes was not very impressive here.
Cody Rhodes's Grade: C
Sheamus
Gallo Images/Getty Images
Sheamus performed exceptionally well at Extreme Rules. He sold the injury to his shoulder in such a realistic way.
The look on his face when he was in the "Yes! lock" told the whole story of how he was feeling. However, one of the falls he earned was through disqualification. That is not very impressive. What is impressive is how Sheamus never tapped out to lose; that shows true poise and will that every champion must have.
Sheamus ended up delivering one thunderous "brogue-kick" to Bryan's face to earn the final fall.
Great all-around performance by Sheamus here at Extreme Rules in the two out of three falls match.
Sheamus' Grade: A-
Daniel Bryan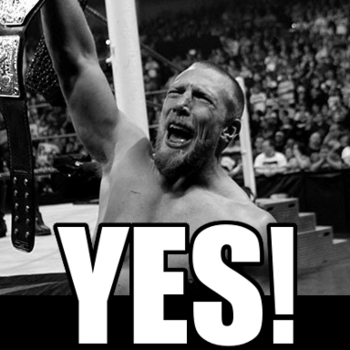 Photo by wrestlezone.com
Daniel Bryan arguably had the best performance of the night. He disqualified himself just so he could injure Sheamus and make him an easier target for the next two falls.
He then applied the "Yes! lock" for quite some time and made Sheamus pass out from the pain. As Sheamus was down, he was chanting "Yes!" in the ring and had most of Chicago chanting along with him.
Bryan played the role of a heel better than anyone could have imagined while using his elite wrestling skills for one incredible performance.
Daniel Bryan's Grade: A+
Chris Jericho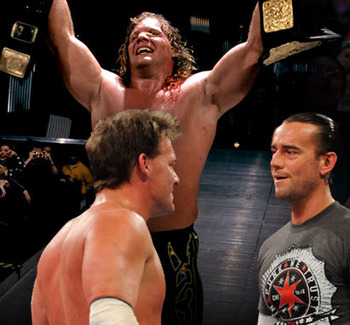 Photo by wrestlezone.com
Chris Jericho may not be the "best in the world" anymore, but he is still definitely one of the best in the company.
Jericho pissed a lot of the crowd off throughout the match by taunting them and their hometown hero, CM Punk. Jericho went to attack Punk's sister and was not able to because Punk broke it up. However, he got into Punk's head in the middle of the match by doing that.
Jericho performed well by reversing into a Walls of Jericho, using everything he can find under the ring and by getting out of a Anaconda Vice by using a kendo stick to hit Punk across the head. His best moment was when he had Punk set up for his own version of a Go to Sleep, but Punk reversed out of it.
Y2J put on one heck of a performance at Extreme Rules, but did anyone expect anything else from him?
Jericho's Grade: A
CM Punk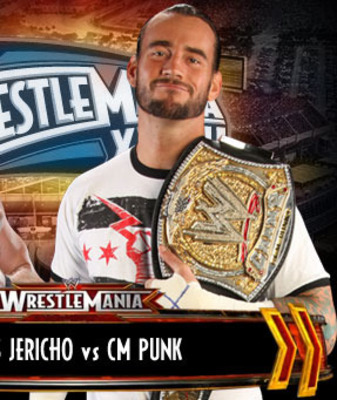 Photo by WWE.com
If the WWE championship, the crowd noise and the t-shirt are not enough proof that CM Punk is the best in the world, then his performance at Extreme Rules should prove it.
No reason to go into great detail here. Punk did everything we expected and more in this classic "Chicago Street Fight." The spot where he jumped off the top rope and connected his elbow on Jericho's body while he was on the table is one of those classic WWE moments.
Punk is the world's greatest wrestler and a true hometown hero in Chicago, Illinois.
Punk's Grade: A++
The Bella Twins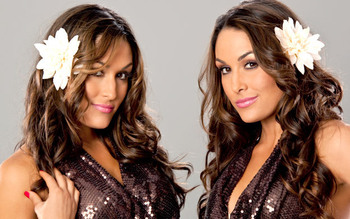 Photo by WWE.com
The Bella Twins used twin magic? You don't say.
This time, they lost while using twin magic? Wow, that's actually a surprise.
These two are really boring and are lucky that they are two incredibly gorgeous twins, and just for that, they won't get an F.
Bella Twins's Grade: D-
Layla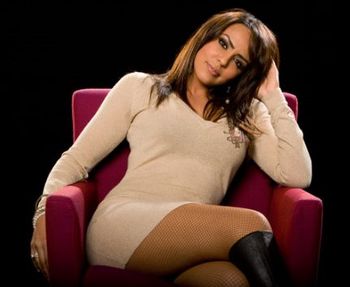 Photo by WWE.com
The smartest, sexiest and most powerful diva is back. Layla came back to the WWE at Extreme Rules and defeated the Bella Twins to become the Divas champion.
She looked great in her return. Maybe now the Divas division can be revitalized and legit while Beth Phoenix is going to recover from an injury to her ankle.
Layla is truly the best Diva in the division.
Layla's Grade: B
Brock Lesnar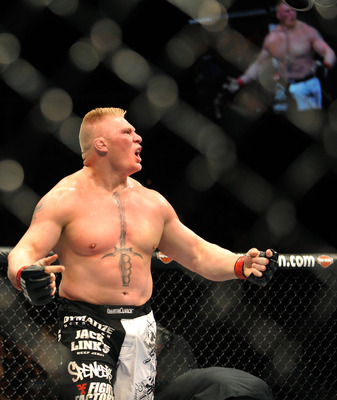 Jon Kopaloff/Getty Images
Can someone notify Brock Lesnar that he is not in the UFC anymore?
Lesnar came out swinging in this match with John Cena. To start off the match, he took Cena down to the ground, gave him a couple of elbows to his skull and did not let him get back to his feet. Lesnar then went WWE on Cena by using the steel steps to his advantage.
Lesnar cut Cena open in the first two minutes of the match with an elbow to his head. At some point, Lesnar used a classic MMA move and put Cena in a kimura-lock.
He looked very rusty in the ring, but his power, aggression and perfect use of his MMA background really carried this match throughout. For someone who has been out of the business for quite awhile, he really put on a great show.
Lesnar's Grade: B+
John Cena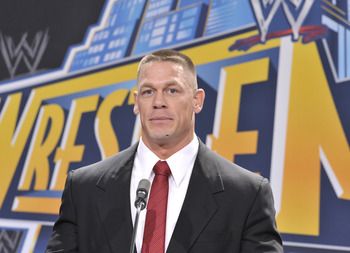 Michael N. Todaro/Getty Images
If you still hate John Cena the way you did a couple of months ago, then something must be terribly wrong with you.
Cena came out and sold everything in front of the crowd in Chicago. He took elbows to the head, punches to the face and just about every single MMA-style blow he possibly could. Although he won in Cena-fashion, he still put on one great show. Cena told a story in the ring better than he ever has done before.
The promo Cena cut at the end of the match was very odd. He told the crowd that he might take some time off, and if you looked at the blood coming out of his head and how his arm was about to disconnect from his body, you would know why.
Cena is a true company guy. There has never been someone that has been this loyal to the company like Cena. He showed some guts in the ring, and now, he is likely going to take some time off to rest his injuries and film a movie.
Cena is a true and loyal warrior who always makes sure to give the WWE fans and the company what they want.
Cena's Grade: A-
Sammy Sucu is a featured columnist for the WWE. Sammy also writes for the NFL, the Minnesota Vikings and the Los Angeles Lakers. You can follow him on Twitter and follow all of his coverage during WWE events for live updates and analysis.
Keep Reading