Brock Lesnar: Ranking His Next Possible WWE Opponents
May 1, 2012

Jon Kopaloff/Getty Images
After losing to John Cena in his return to the WWE, Brock Lesnar now is stranded in a strange place.
Fans don't know what to think of the powerful star.
Lesnar was billed as the indestructible monster, but a loss in his first match, no matter how strong he looked, takes away his aura of invincibility.
With only a year to work with the company, I'm not sure what the game plan for the former UFC champion is.
There are three clear paths the company can choose, but which one they will take is uncertain.
No. 1: Triple H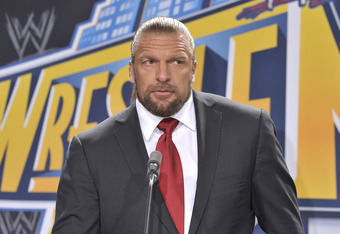 Michael N. Todaro/Getty Images
With Triple H's return to television Monday on Raw, the likelihood that Brock Lesnar and The Game mix it up at some point is very high.
After all, Brock did break his arm.
Triple H has been gone for a month, and it was supposed to be the end of his wrestling career. Or at least that's what "End of an Era" was supposed to mean.
With Vinny Mac calling the show, it can mean whatever the WWE wants. If John Cena will be gone for an extended period of time, there's no doubt McMahon will bring Triple H back to feud with Lesnar.
No. 2: CM Punk
With Chris Jericho and Punk reportedly finished, the WWE brass must come to their senses and realize this battle has to be over.
As much as we love Punk and Jericho, this story is over.
Despite a match with Daniel Bryan at Over the Limit, the WWE must make the next biggest face right now CM Punk look as strong as Cena.
What better way than by putting him over Lesnar?
It's obvious that Lesnar has checked his real ego at the door. This is the ultimate way to get Lesnar over as the egomaniacal heel and Punk over as the always lovable face with an edge.
No. 3: Randy Orton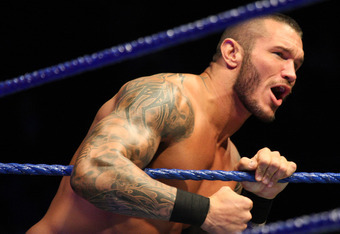 Gallo Images/Getty Images
The most likely opponent for Lesnar is the man I want to see fight him the least—Randy Orton.
With nothing left to do with Kane, RKO needs to collect his things and move on to a feud that can make him relevant again.
Brock Lesnar would do that and then some.
It's obvious Lesnar will be brutal in his matches, and Orton has shown in the past he can be just as vicious.
With Orton as the unpredictable face, Lesnar would make the perfect foe for the Viper.
For the latest episode of Ring Rust Radio featuring ECW legends New Jack and "Franchise" Shane Douglas and all the 2012 WWE Extreme Rules talk you could want, catch it here! (Some language NSFW).
Check back for more on the World Wrestling Entertainment as it comes, and visit Bleacher Report's Wrestling Page to get your fill of WWE/TNA. For more Wrestling talk, listen to Ring Rust Radio for all of the hot topics you just can't miss (some language NSFW).