NFL Draft Grades 2012: Biggest Losers from Draft Weekend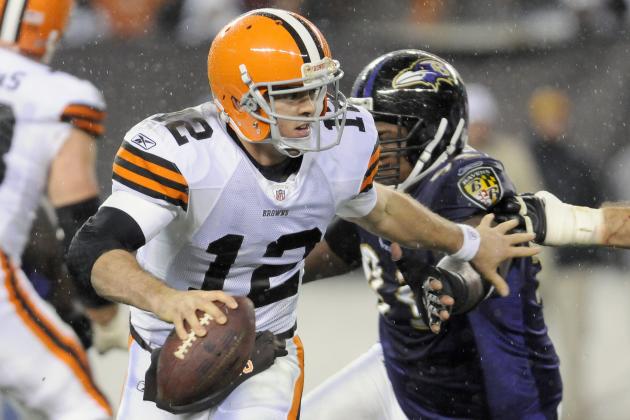 Jason Miller/Getty Images

It wasn't too good of a weekend for Colt McCoy, the one-time starting quarterback for the Cleveland Browns. On Thursday afternoon, he likely felt confident he'd be behind center for the Browns when they opened their season in September.
By Thursday night, after the Browns selected quarterback Brandon Weeden with the 22nd pick of the first round, his future became a whole lot cloudier.
Will the Browns trade him? Will he back up Weeden or get the chance to win back his job?
He's just one of the losers from this weekend's draft. Here are some others:
Begin Slideshow

»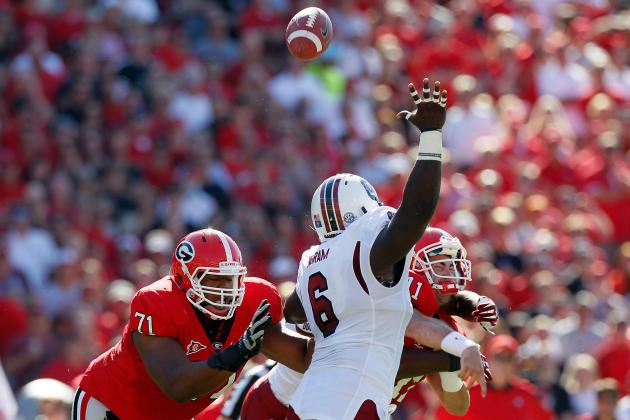 Kevin C. Cox/Getty Images
Offensive lineman Cordy Glenn was thought by many to be first-round pick.
Cordy Glenn probably thought for certain he'd be able to call himself a first-round pick when the draft started on Thursday. But Glenn's stock took a hit somewhere along the line, and the tackle from Georgia ended up going No. 41 overall to Buffalo.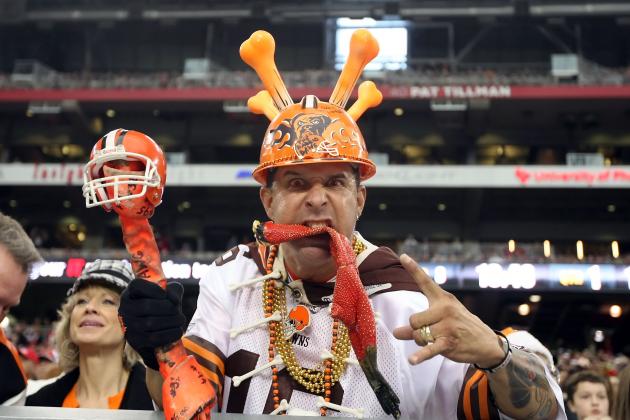 Christian Petersen/Getty Images
Browns fans were celebrating when the team took Trent Richardson with the No. 3 pick. But were left scratching their heads when the team didn't take a receiver
Cleveland Browns fans were ecstatic when the team took running back Trent Richardson with the No. 3 pick. The thinking was the team, which averaged just 13.6 PPG, in 2011, finally had a playmaker on offense.
The Browns also addressed their quarterback situation when they took Oklahoma State quarterback Brandon Weeden at No. 22.
However, the fans were left scratching their heads when the Browns selected John Hughes, a defensive tackle from Cincinnati in the third round with the No. 87 pick. Most draft experts rated Hughes as a sixth- or seventh-round pick.
Browns fans would have much preferred the team address a receiving corps that led the league in drops.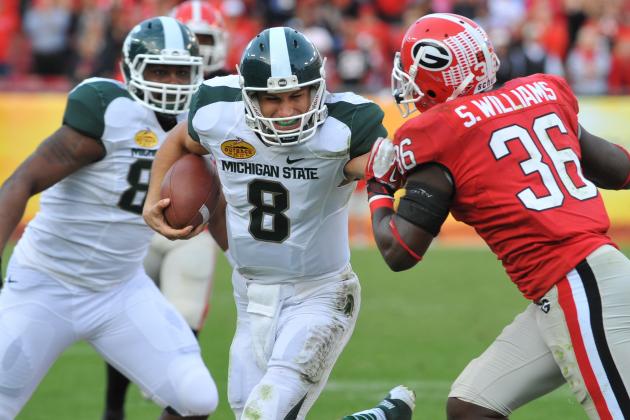 Al Messerschmidt/Getty Images
Kirk Cousins probably wishes he went to a team where he had a better chance to earn playing time
Some draft experts said they received information from scouts who rated Michigan State quarterback Kirk Cousins as the fourth best quarterback in the draft. Certainly a team with issues at quarterback would take him, right?
Wrong.
Cousins ended up being tabbed by Washington where he'll back up No. 2 overall pick Robert Griffin III. Wisconsin QB Russell Wilson (No. 75 overall) went before Cousins (102 overall).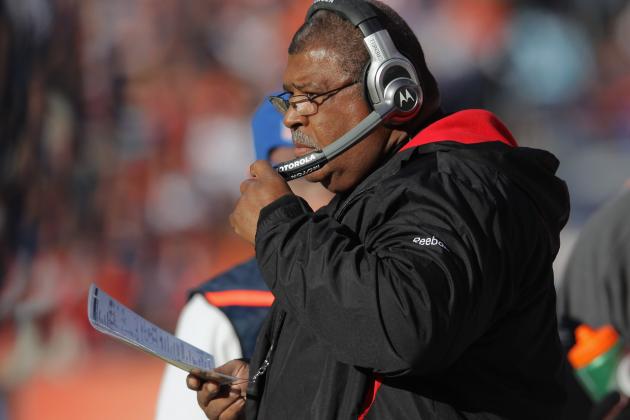 Doug Pensinger/Getty Images
Romeo Crennel probably had a big input in the Chiefs decision to take Dontari Poe at No. 22
Kansas City head coach Romeo Crennel is known for his ability to mold defensive linemen into stars. He'll have his hands full with the the Chiefs' first-round pick, Dontari Poe.
Poe, taken No. 11 overall, is one of those players who draft experts say has all the potential in the world, but underachieves. He had problems dominating against subpar competition at Memphis, where he was criticized for taking plays off.
If he falters in Kansas City the critics will target Crennel for some of the blame.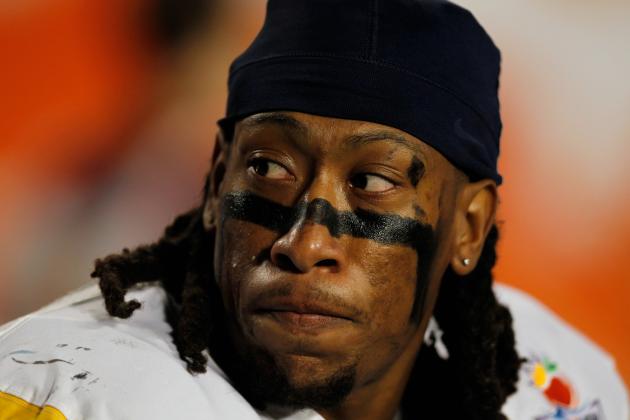 Streeter Lecka/Getty Images
Many say Bruce Irvin is undersized and was a stretch at the No. 15 pick.
The Seattle Seahawks took a big chance with the No. 15 pick when selecting Bruce Irvin, a defensive end from West Virginia. The criticism is he is too small to play end at 245 pounds and will have to play linebacker.
Also, the Seahawks took Wisconsin quarterback Russell Wilson with the No. 75 pick to back up Matt Flynn.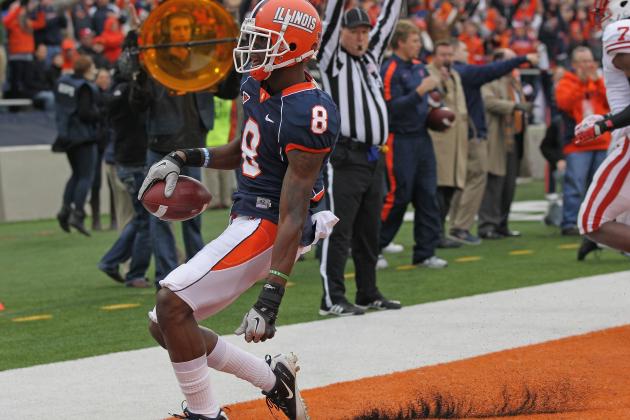 Jonathan Daniel/Getty Images
San Francisco stunned many when they took A.J. Jenkins at No. 29
The San Francisco 49ers pulled off a stunner when they took Illinois receiver A.J. Jenkins with the No. 30 pick. In the weeks leading up to the draft, Georgia Tech's Stephen Hill (No. 43, Jets), South Carolina's Alshon Jeffery (No. 45, Bears) and LSU's Rueben Randle (No. 63, Giants) were all rated higher but all went after Jenkins.
Sports Illustrated gave the 49ers a "D" for their draft in part because of the pick of Jenkins.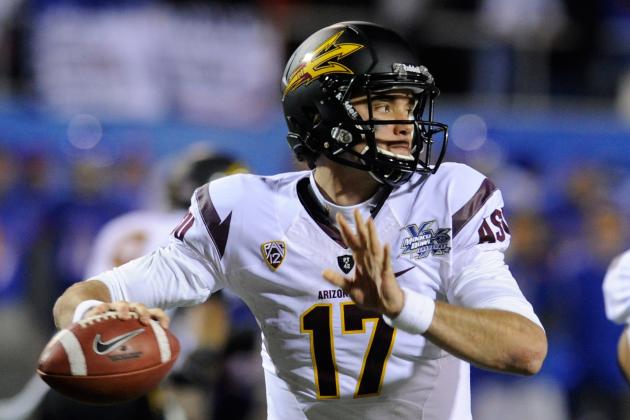 Ethan Miller/Getty Images
Brock Osweiler will back up Peyton Manning
Brock Osweiler will have big shoes to fill when Peyton Manning retires. However, many felt the Broncos had far more pressing needs than selecting Manning's probable successor with the No. 57 pick.