WWE Extreme Rules 2012 Results: Power Ranking Next Opponents for Daniel Bryan
April 30, 2012

Gallo Images/Getty Images
With the 2012 Extreme Rules show out of the way, it's time for the WWE to readjust its focus for the future of Daniel Bryan.
Another loss to Sheamus in what should have been the WrestleMania 28 match format of two-out-of-three falls, and Daniel Bryan's hopes of being around the World Title are over. So what's next for the Yes Man?
There are several WWE superstars on the horizon if the company plans on keeping the star heel, but it's hard to tell where the WWE sees Bryan fitting into the long-term plans.
The best option for all parties involved right now would be to have Bryan coming off a loss to Sheamus get in a confrontation with Punk. With Jericho out of the picture, WWE could now feud the two Ring of Honor alumni in what would be a dream feud.
Both can work great matches, and their familiarity with each other will make selling five-star matches no problem for the duo. Punk would retain in the end, but how great would a trilogy of matches between this duo be?
If properly booked, this duo has enough history with each other in WWE to make this feud last as long as Punk vs. Jericho did. As good as Jericho is, I think D-Bry is a better worker right now.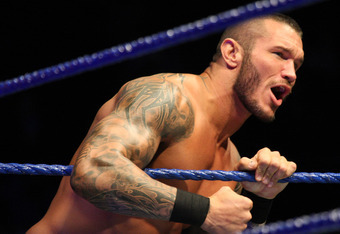 Gallo Images/Getty Images
Brock Lesnar looks like he is next on the radar for Randy Orton, but a change in plans could have Daniel Bryan feuding with the Viper. As much as I hate RKO, this would be great for both men.
The same types of fans that love Randy Orton hate Daniel Bryan and vice versa. That all points to this feud being one of the most heated of the year. Both men are very aggressive and will sell out for their matches.
While Sheamus is a great worker for his size, Orton is a much better mat technician in WWE, and he and D-Bry would have stellar matches.
Rey Mysterio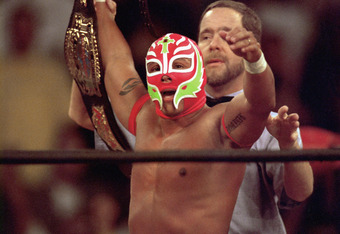 Elsa/Getty Images
After the WWE fan favorite finishes his 60-day suspension, a great feud for Rey Mysterio would be with Daniel Bryan. As much as Mysterio being away has killed any of his momentum, Bryan has enough for the both of them.
While this feud would have to be on hold until the end of June, the company could spend the next few weeks having Bryan's character evolve. We can't forget that AJ was lurking on the PPV last night, so there may be a plan.
If they must put the star in a holdover feud instead of letting him go on a winning streak like Sheamus before the Royal Rumble, look to guys like Antonio Cesaro and Dolph Ziggler who may be heels but can put on amazing matches.
For the latest episode of Ring Rust Radio featuring ECW legends New Jack and "Franchise" Shane Douglas and all the 2012 WWE Extreme Rules talk you could want, catch it here! (Some language NSFW).
Check back for more on the World Wrestling Entertainment as it comes, and visit Bleacher Report's Wrestling Page to get your fill of WWE/TNA. For more Wrestling talk, listen to Ring Rust Radio for all of the hot topics you just can't miss (some language NSFW).