NHL Playoffs 2012: 15 Veterans We Would Love to See Win the Stanley Cup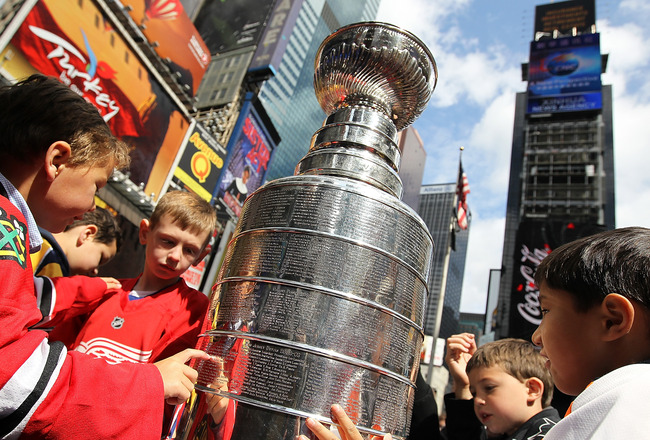 Justin Sullivan/Getty Images
The conference semi-finals are underway and we now have a better idea of who could be hoisting the Cup in June.
Some veterans in the NHL do not have a Stanley Cup. A number of decent players who have had better than average careers have not won one either. Others have raised the Cup before but much time has passed since.
Based on the teams remaining in the second round, one of these vets is guaranteed to win a Stanley Cup. Which one will it be?
Martin Brodeur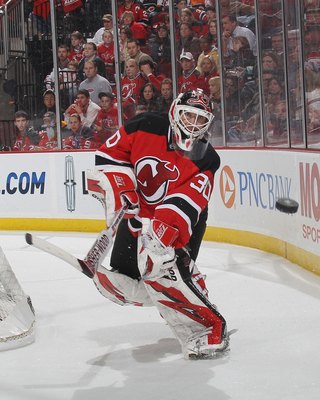 Bruce Bennett/Getty Images
This multi-Cup winner has not claimed one since the lockout. Prior to that, Brodeur had the freedom to roam around wherever he wanted. He is the best puck-handling goalie around but post-lockout rule changes have limited him from doing everything he can to help the Devils win.
Any hockey fan (or Patrick Roy hater) would like to see Martin have his name placed on the Cup two more times to surpass Roy. It certainly would cement Brodeur's status as the best goalie to ever play in the NHL.
It would show that he could win a Cup with the different rule package.
Shane Doan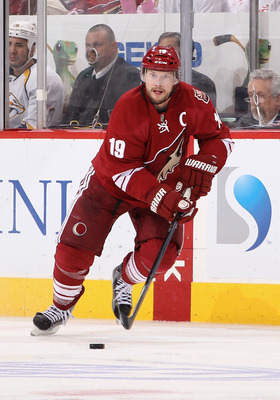 Christian Petersen/Getty Images
Doan has been with the Phoenix Coyotes franchise for his entire career. His first season in the NHL was with the old Winnipeg Jets before it moved to Phoenix. This means he was there for each season the Coyotes failed to make the playoffs or enter the second round.
Doan has gone unnoticed by many hockey fans during his career. Being a part of the Coyotes is a factor in that.
It is Doan's 15th year in the NHL and it is the first time he has played hockey in the month of May.
Despite his great numbers, Doan has not really seen a lot of high pressure situations. This is the first time he has been to the second round. His team has handled it well so far, as they are now only two wins away from making it to the Western Conference Finals.
Simon Gagne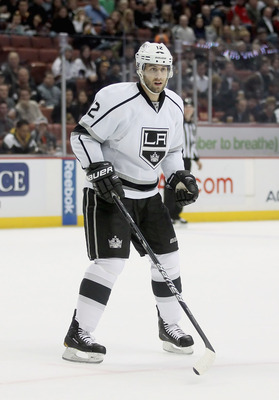 Jeff Gross/Getty Images
The longtime Philadelphia Flyer has gotten close to but never won a Stanley Cup. After a successful season in Tampa Bay, Gagne wound up in Los Angeles, where hockey isn't really the "it" thing. Hockey is cool in LA when the Kings are playing well, as they are right now. They can win a lot of hearts if they can make it deeper into the playoffs.
No matter what team Gagne plays for, the guy deserves a Stanley Cup. He's been on too many good teams to not have one. Seeing him lift one would be very fitting. A Stanley Cup ring would look very nice next to his 2002 Olympic Gold Medal.
Roman Hamrlik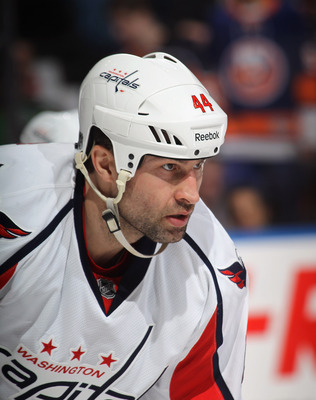 Bruce Bennett/Getty Images
The 38-year-old defenseman is in his 18th year in the NHL. He has been very consistent during his career. However, he's hardly had an opportunity to go deep into the playoffs.
Playing for the Tampa Bay Lightning in the 1990's and the New York Islanders in the early 2000's did not offer him any Cup opportunities. He also had a short stint in Calgary that was nothing special.
His best chances came when he played in Montreal. The Canadians were one of the favorites in the Eastern Conference during the 2008 Stanley Cup Playoffs until they unexpectedly lost to the Philadelphia Flyers. In the 2010 postseason, the Canadians made it to the Eastern Conference Finals only to be defeated by the Flyers again.
The Capitals made a solid investment when they picked him up last summer. With all the defensive troubles the Capitals are always having, it was a wise move. The Caps still have work to do on their blueline, but Hamrlik can be the guy who helps stabilize it while acting as a leader/role-model for the younger players.
Mike Rupp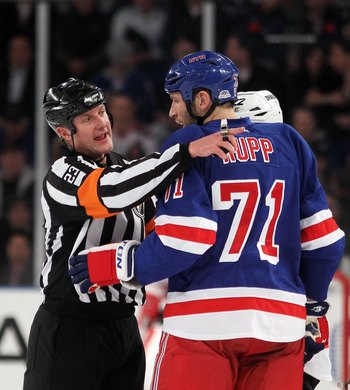 Bruce Bennett/Getty Images
This bruiser has been on championship teams in the last decade.
He was with the Devils when they won the Stanley Cup in 2003 but since then it's been a rough ride.
Rupp joined the Penguins in 2010, the year after they won it all and were heavily favored to do so again.
The Rangers, Rupp's current team, are still the favorite to win the Cup this year. Could Rupp miss out on it again even with such a good team around him? Unfortunately for him, it's happened before and it can happen again.
Andy McDonald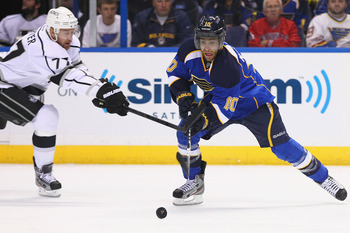 Dilip Vishwanat/Getty Images
The 10-year veteran forward for the Blues won the Stanley Cup with the Anaheim Ducks in 2007.
McDonald is a guy that tends to go unnoticed. That said, he has scored double digit goals in each of his five seasons with the Blues.
This year, McDonald was able to score 22 points in 25 games this year despite suffering a concussion back in early October. He missed a total of 51 games as a result.
So far in this year's Stanley Cup playoffs, McDonald has five goals and four assists for nine points.
Kimmo Timonen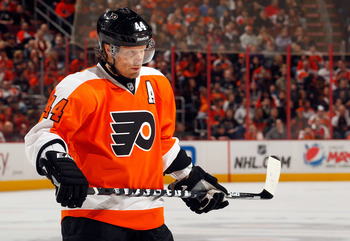 Rob Carr/Getty Images
Timonen has been the most important member of the Flyers' blueline for years. He has been the defensive anchor since the Flyers acquired him (along with Scott Hartnell) from Nashville in a trade that sent Peter Forsberg to the Predators.
Chris Pronger had taken a lot of the pressure off Timonen as the lead defenseman. Even with Pronger, having Timonen in the lineup has been critical to the Flyers success, especially on the power play. He is calm on the puck and delivers great passes.
The Fin has also played in the Olympics four times and has a silver medal from 2006 in Torino. He just needs that Cup to make his career one of the best in Flyers history.
Zach Parise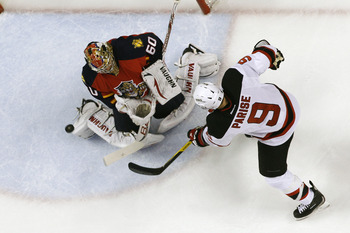 Joel Auerbach/Getty Images
Zach Parise may be young, but he is the face of the franchise as far as skaters go. He was part of the deepest NHL Entry Draft in recent memory back in 2003.
Sure, Marty Broduer is a legend who will be forever the face of the Devils, but Parise is a star as well. He leads by example as the team captain, playing very hard and never giving up. Parise is also a strong skater who is great in front of the net.
Seeing him be the first to lift the Cup should the Devils win it would be good for American hockey.
Scott Nichol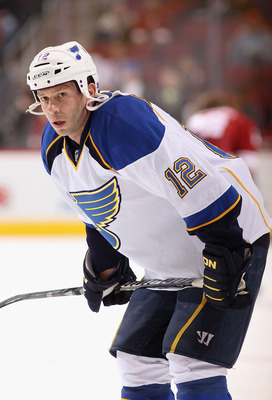 Christian Petersen/Getty Images
Nichol has been with the Blues for only one season. He was drafted in the 11th round (272nd overall) of the 1993 Entry Draft by the Buffalo Sabres.
For six seasons, Nichol was a grinder in the minors, playing in only five NHL games in the mid-1990s. He also battled a serious knee injury. That reason alone would make it nice to see him lifting the hardware up over his head.
Nichol has also toughed it out in the NHL, as he was signed as a free agent five separate times (six if you include when played in London, England during the NHL lockout). He is a role player though, which is why his name does not usually come up in great hockey player discussions.
What hockey fans may not know, is the fact that he is ranked 41st among active players in penalty minutes. Nichol has spent 808 minutes in the penalty box. Even so, it would be good to see this veteran win a Cup.
Mike Knuble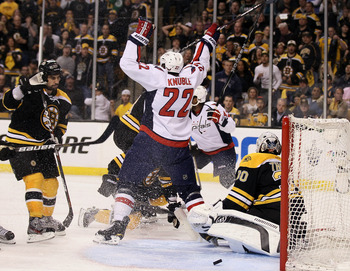 Elsa/Getty Images
Knuble has been on so many teams that have gotten very close to the promised land but could never finish the job.
He did win it all with the Red Wings back in 1998. That was just the beginning of his NHL career.
Knuble's playing days are now becoming limited. At 39-years-old, his numbers have gone down significantly but he may have a few more years left in the NHL. Given the teams that Knuble has played for over the years, he deserves to lift the Cup again.
Dan Girardi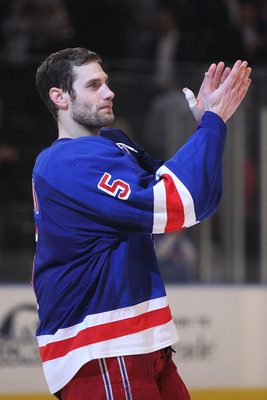 Bruce Bennett/Getty Images
It feels like Girardi has been on the Rangers forever. Since he has spent his entire career in New York, it would be nice to see him hoist a Cup there.
Since he came to the NHL full-time, Girardi has been a very reliable and durable defenseman. He has only missed two games in the last five seasons. The fact that he leads the NHL in blocked shots in these playoffs is an incredible feat worthy of recognition.
This postseason, Girardi leads the Rangers' defensemen in playoff assists and is tied for first in playoff points. He also scored the game-winning goal in Game Seven against the Ottawa Senators in the first round.
David Legwand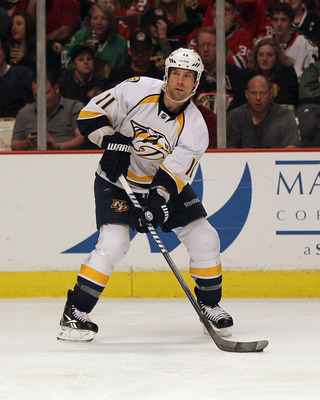 Jonathan Daniel/Getty Images
The 12-year veteran has been with the Nashville Predators since the franchise came into existence. David Legwand only played in one game that first season but has not played for any other NHL team in his entire career.
He was drafted second overall in the Entry Draft 1998 directly behind Vincent Lecavalier (Tampa Bay Lightning). Legwand currently holds several franchise postseason records for the Preds including points (26), goals (12), assists (14), plus/minus (+9) and games played (43).
Legwand has also played in no fewer than 44 games since coming to the NHL full-time. He's seen everything that the Predators franchise has gone through and the 31-year-old winger still has plenty left in him. He had a resurgent year with 53 points, only 10 short of his career high.
Nashville loves their Preds. A Predator team without Legwand would just seem weird.
Daniel Briere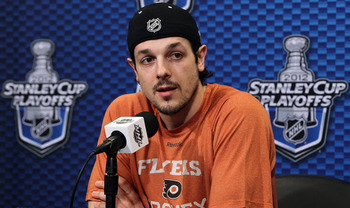 Jim McIsaac/Getty Images
Why is Danny Briere so good in the playoffs? Playoff hockey looks like a lot of fun. Maybe that is the simple answer?
After Sunday's win against the Devils, Briere showed that he doesn't even know the answer. He repeatedly told reporters that he had no answer to why he was so good in the playoffs. Surprisingly, Pierre McGuire's first question after scoring the winning goal in overtime was about the playoffs as a whole rather than his game-winner.
Fans will remember Briere for his playoff performances. It would be nice to remember those performances with his name on the Stanley Cup.
Alexander Ovechkin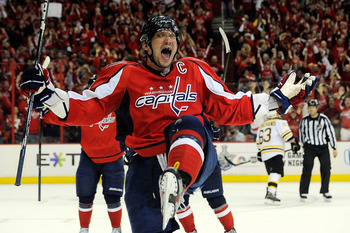 Patrick McDermott/Getty Images
Like Parise, Ovechkin is relatively young to be on this list, but he is a seasoned veteran and NHL superstar. The NHL is a better league when Ovechkin is playing well.
For a while the debate was whether he or Sidney Crosby was the best player in the world. Crosby has since surpassed him by a long shot. Crosby has an Olympic gold medal and a Stanley Cup, Ovechkin has neither. The argument isn't really an argument anymore. It would certainly spark more interest in the league if Ovie were to win this year.
Jaromir Jagr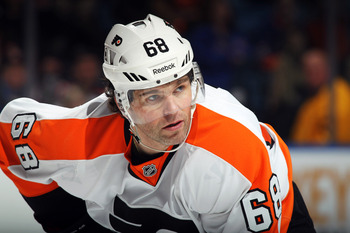 Bruce Bennett/Getty Images
Jagr's return to the NHL was a storied one. Where he would sign in the offseason was the talk of the league. Nobody expected him to land with the Philadelphia Flyers.
He signed a one-year deal and since then, Jags appears to be enjoying himself on the ice as was made evident on HBO's 24/7. Playing with Claude Giroux certainly has been part of that excitement. This season's success has led him to sign a one-year extension to play for the Flyers again next year.
Flyers fans will be treated to another season of Jagr Bombs and salutes.
His comeback, age, and level of play would be another great NHL storyline should the Flyers win it all.
Keep Reading