WWE Extreme Rules 2012 Results: Jericho's Productive Losses Upon His WWE Return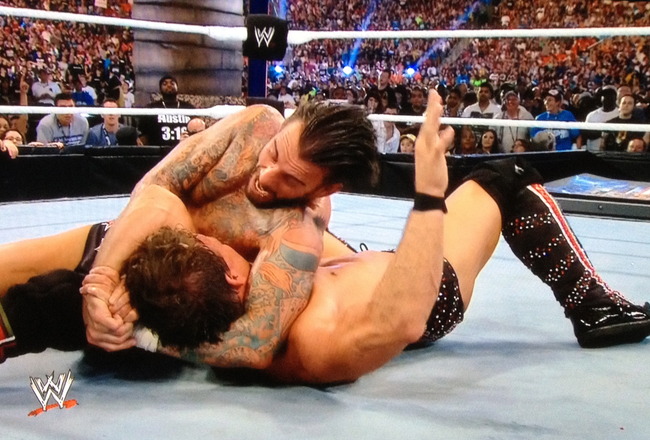 Chris Jericho has done nothing but talk and lose since returning to the WWE, but it has been for the greater good, because he really doesn't need the wins to cement what is already a Hall of Fame career.
CM Punk has owned their feud for months and Jericho has not won a single pay-per-view match since returning at the beginning of the year.
With an established star taking losses in order to make the current WWE Champion—and in turn the WWE Championship itself—stronger, Jericho is fulfilling an unenviable task of putting over key talent while they are still very much in their primes.
Chris Jericho Loses the 2012 Royal Rumble to Sheamus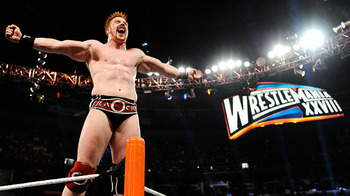 Chris Jericho entered the Royal Rumble with a head of steam as he returned to the WWE following a yearlong absence, and he was the overwhelming odds-on favorite to win the iconic and opportunistic event given the longstanding rumors of him feuding with CM Punk.
Jericho entered the Royal Rumble late, and would eliminate multiple superstars, including hometown hero Randy Orton.
The 2012 Royal Rumble came down to Jericho and Sheamus, and the upstart WWE Superstar on the rise earned a much-needed victory over Jericho on his way to a World heavyweight title victory at WrestleMania.
Chris Jericho Gets Knocked out of the 2012 Elimination Chamber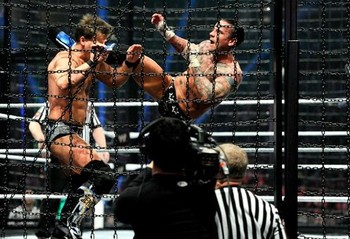 Chris Jericho received his first opportunity to win the WWE Championship at the Elimination Chamber. Jericho was entered in a pool of superstars that included Kofi Kingston, Dolph Ziggler, R-Truth, the Miz, and CM Punk.
Jericho once again started off hot, eliminating Kofi Kingston and Dolph Ziggler within minutes of entering the match.
As Jericho taunted CM Punk, he took a roundhouse kick to the head and was knocked out of the match. CM Punk went on to win as he continued to gain momentum towards WrestleMania.
Chris Jericho Loses to CM Punk at WrestleMania 28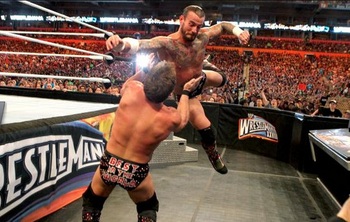 In a battle of the best in the world, Chris Jericho and CM Punk's personal rivalry led to a very good in-ring contest at WrestleMania 28.
The match was not on par with the show-stealing Steamboat-Savage match that preceded it; however, the two worked hard and had a strong showing.
At the end of a brilliant finishing sequence, CM Punk submitted Jericho with the Anaconda Vise, extending Jericho's pay-per-view losing streak to three.
Chris Jericho Loses to CM Punk at Extreme Rules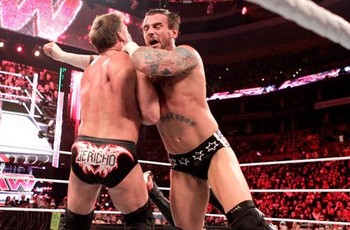 The Jericho-Punk rematch was even more personal than the original, as Jericho continued his onslaught on Punk's alleged drinking problem.
Their street fight at Extreme Rules was much better in terms of crowd participation and an overall match, and having the match in Punk's hometown of Chicago certainly didn't hurt.
Punk defeated Jericho with the GTS as Punk ran his record to 2-0 in singles competition against Jericho in 2012.
There's no telling if and when Jericho's losing ways will end, but the positive takeaway is the high-profile nature in which he loses, as each victory for the opposition has seemed consequential.
Follow Big Nasty on Twitter @ThisIsNasty.
Keep Reading