WWE Extreme Rules: Top 10 Moments of the Event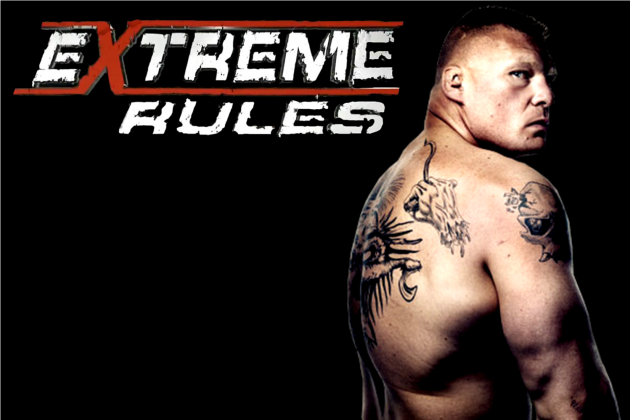 After a rather eventful month of build-up, the WWE held this year's Extreme Rules pay-per-view this past Sunday night. But how was it?
Was it extreme?
Was it worth the buy-rate?
Did the top stars deliver?
And how did Brock Lesnar look upon his return to the ring?
Personally, I believe the pay-per-view was a solid B+ event. The matches were extremely solid, the crowd was incredibly hot and the main event was more than worthwhile.
So in some post-event coverage, here were the top 10 moments of WWE's Extreme Rules.
Begin Slideshow

»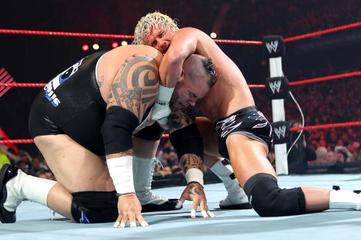 Photo credit: WWE.com
It wasn't on the card before the pay-per-view, but a Brodus Clay segment shouldn't have been a surprise to anyone. The surprising part about it, however, was that the Funkasaurus actually didn't squash his opponent.
Seeing Clay finally wrestle a match that lasted over 90 seconds was quite refreshing. We got to see some more of his repertoire and realized he wasn't an untouchable monster.
Although this was just filler above anything, Clay's match against Dolph Ziggler was seemingly a worthwhile segment. Much better than mama's dancing bridge club, may I add.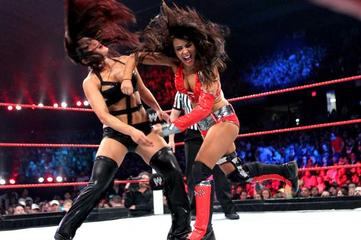 Photo credit: WWE.com
I guess this is cool. I mean, there's really nothing else going on in this Divas division.
Layla's return was more of a feel-good moment than one that helped the lacking division.
After suffering a devastating knee injury at last year's event, it was nice to see her recover and return to the ring instead of fading away into retirement.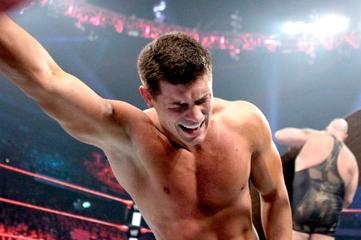 Photo credit: WWE.com
Some of you may not like the gimmick ending to this tables match between Cody Rhodes and Big Show. If so, I can somewhat understand.
But if you were in the same boat and enjoyed it as I did, then kudos.
The ending was something we've really never seen before. It was different and rather refreshing to see Rhodes win in a slick fashion.
And quite frankly, it may be time for Big Show to hang it up. Due to his size and lack of mobility, it's extremely difficult to extract an entertaining match from the world's largest athlete.
Perhaps Show's step right into the table may send some signs of an end for him.
The Intercontinental Championship has returned to its rightful owner, and Show may be beginning a downward spiral to irrelevancy.
Photo credit: WWE.com
The WWE may not be giving it to him, but the crowd in Chicago certainly showed Dolph Ziggler some love.
From when his music hit to when he was in the ring, the crowd was fully behind the showoff Ziggler. And despite being the clear heel against the juggernaut face in Brodus Clay, Dolph had about 75 percent of the people behind him.
We heard some "Dolph" and "Let's go Ziggler" chants as well as a smattering of jeers when Clay picked up the victory.
It's nice to see the crowd continue to give such a deserving talent some props and support.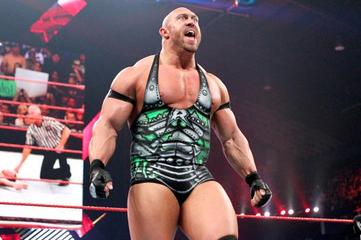 Photo credit: WWE.com
Since they were so hot on Sunday night, we'll stay on the theme of the Chicago crowd.
Their best moment of the night, perhaps, was when they serenaded Ryback with some good ol' "Goldberg" chants.
It wasn't a defining moment from the pay-per-view, but it was considerably intriguing and entertaining to see.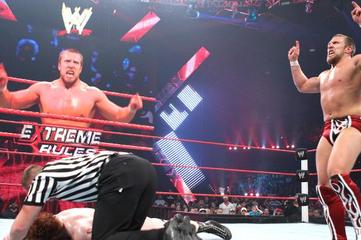 Photo credit: WWE.com
Congratulations, Daniel Bryan, you have made it.
After quickly gaining the support of the WWE crowd through the strong base of smart marks, Bryan has now become a top name in this company.
On top of getting his own "YES!" shirt, Bryan and the Chicago crowd engaged in a rather fun back-and-forth during his World Heavyweight Title bout with Sheamus.
Although Bryan lost, he was able to rile up the 20,000 or so fans with a "YES" and "NO" chant battle.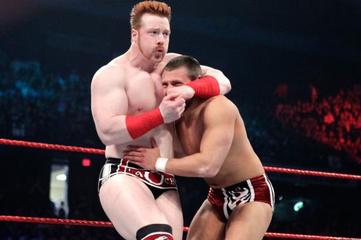 Photo credit: WWE.com
It goes without saying that the 18-second match between Sheamus and Bryan at WrestleMania XXVIII was nothing short of disappointing.
Luckily, that changed at Extreme Rules on Sunday night.
WWE gave the two rising stars over 22 minutes of action, and they couldn't have done a better job with it.
The two-out-of-three match was incredibly well-worked, was very entertaining and told a nice story throughout.
It was great to see these two finally get their overdue moment in this impressive bout.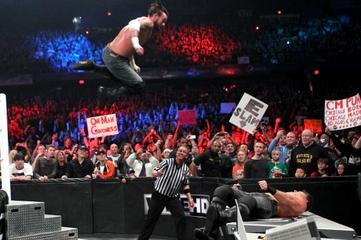 Photo credit: WWE.com
The most extreme moment of Extreme Rules was undoubtedly Punk's flying elbow into the commentator's table.
Although Punk nearly slipped off the turnbuckle and actually seemed to have injured Jericho's head after contact, the elbow was this match's defining moment.
I ultimately believed the wrong guy came out victorious, but you can't be disappointed with that spot as well as the entire match between Jericho and Punk.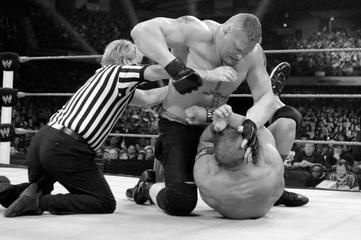 Photo credit: WWE.com
Not even a full minute into the match, Brock Lesnar delivered yet another devastating blow to John Cena.
But instead of a punch to the mouth, it was an elbow to the head.
After converting a takedown, Lesnar delivered a massive elbow to the back of Cena's head. The shot immediately busted the leader of the Cenation open and left him bloodied throughout the entire match.
But in a moment of paybacks of sorts, Cena returned the favor to Lesnar by busting him open with a right hand to the head with the aid of his trusty steel chain.
As much as I mark out for Brock, Vince has to calm him down before he actually kills somebody.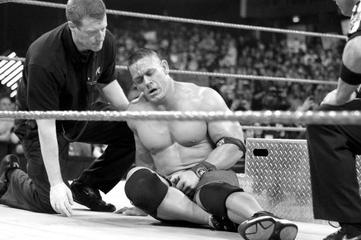 Photo credit: WWE.com
Maybe it was real, maybe it wasn't. But Cena's post-match announcement was interesting and seemingly heartfelt. So heartfelt, perhaps, that it may have regained some of the older demographic's respect for the Fruity Pebble.
It was clearly evident that Cena suffered a left arm injury during his brawl with Lesnar. After the match, Cena grabbed the mic and announced that he will be taking some time off.
What was most intriguing about the unexpected segment was exactly that—it was unexpected. Moments where the victor of the main event talks to the crowd are usually reserved for when the cameras are turned off.
Whether it was true or not, Cena's talk with the crowd will be the most remembered moment of the entire pay-per-view.
The big question that now remains is—what now?