WWE Extreme Rules 2012 Results: 5 Women Better Suited as the Mystery Opponent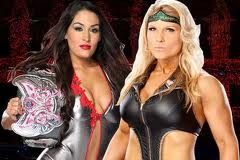 courtesy wwe.com
As we all learned this evening, Beth Phoenix was deemed not fit to fight.
Once the news broke, many speculated who could be the next in line to challenge for Nikki Bella's title. The most obvious choice to most was Kharma, as she is a fan favorite and could start resuscitating the Diva's division almost immediately.
However, we later found out that was not the choice given to us by WWE brass. Instead, we witnessed Layla go on to win the Divas title.
I for one was not shocked that Nikki Bella lost her title. However, I was floored by the choice, especially considering there are more relevant choices in the WWE's arsenal.
Keep in mind, you may not agree with my picks, and if that's the case, feel free to post your options in the comments section.
Begin Slideshow

»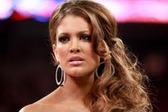 Eve Torres has been the perfect female heel.
As she not only pulled one over on Zack Ryder, but all of the WWE Universe.
To date, Torres has managed to keep her character fresh by aligning herself with John Laurinaitis.
Clearly, this would have been a great pick and her victory would have generated a ton of heat.
Not to mention, she would have been a great person for Beth phoenix to come back and feud with.
Granted, Torres is not going to give a 5-star match, but she can go toe-to-toe with just about anyone on the mic and would have been a solid champion.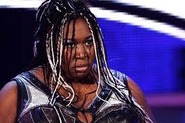 This was the most obvious pick.
For the better part of a year, fans have been clamoring for the return of Kharma.
It even appeared as if the WWE was headed in this direction by having the Divas match right before the main event.
In the end, we may never get to see Kharma's full potential in the WWE.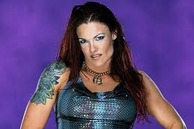 I say why not?
The WWE seems to currently be all about dragging out there stars from the past, and who better to bring out than Lita?
Lita wouldn't have needed to win and her appearance would have created a huge buzz amongst fans.
Yes, she is the IWC's favorite punching bag, but she is also a proven champion.
Her appearance probably wouldn't win anyone over, but at least it would have made some sense, in terms of relevance.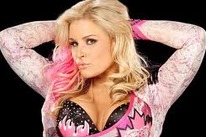 Natalya desperately needs to break the stigma of being the Diva that always farts.
However, she could have also furthered the gimmick by farting and winning the match.
This would allow the WWE to continue their crappy (pun intended) gimmick and allow Natalya a Divas title reign.
If you like what you have read, don't be shy, become a fan.