Top 20 WAGs of the NBA Playoffs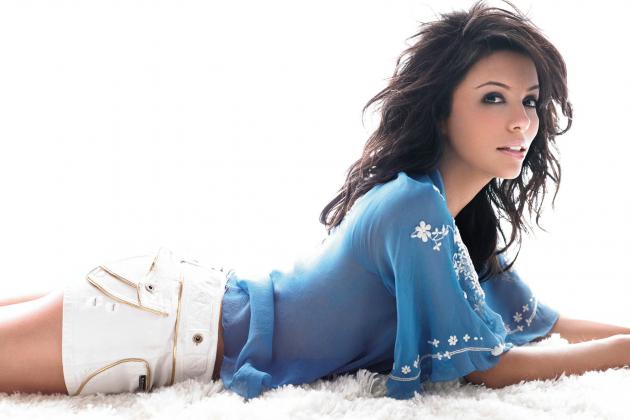 Image via wallpaper-s.org
The 2012 NBA playoffs have begun. It is time to enjoy professional basketball at its best. So far, we have seen buzzer beaters, triple doubles, and a season-ending injury to one of the game's best. This is just playoff basketball.
How do you enjoy NBA basketball without a little sexiness? Don't get me wrong, I love this game but we need to remember the ladies in the stands. The wives or girlfriends that have to watch their men play each night striving for the ultimate goal, an NBA Championship.
You might know a few of these ladies already but some of them are new to me and should be new to you too. Enjoy the 20 hottest WAGs of the NBA Playoffs. You are welcome.
Begin Slideshow

»
Michael Heiman/Getty Images

Whoops, how did she get in here?
I guess I just assumed. I mean, I saw NBA WAGs and just figured she would be with a player on a winning team. She doesn't just date losers, right?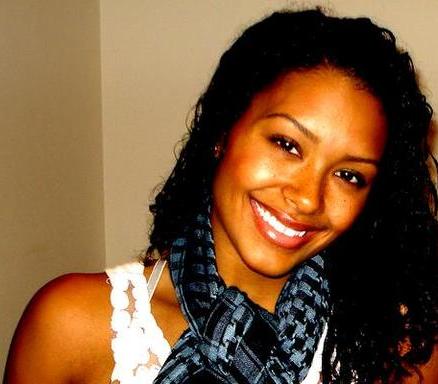 Image via playerswives.com
After spending about an hour debating on whether the Orlando Magic should do their best to re-sign Dwight Howard, I have decided that they shouldn't. Sometimes, regardless of how talented a player is, you need to move on.
If you don't agree, just look at the teams that have found their MVP via the NBA draft. He is a bigger problem than the front office needs to deal with, so just cut ties and move on.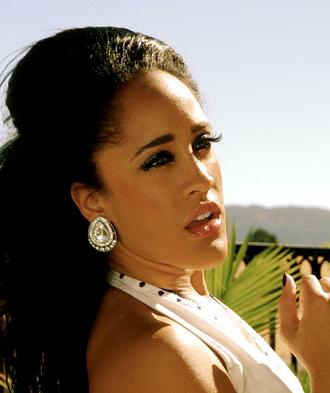 Image via thehoopdoctors.com
Natalie Nunn and Ty Lawson used to be an item. They used to take naked pictures of themselves. She used to be in the middle of Vernon Davis and Michael Crabtree. She also used to be more interesting.
Now that Natalie Nunn is engaged, she is no longer as fun. She is becoming a normal, everyday woman. And I would rather the feisty, Kim Kardashian type she used to be.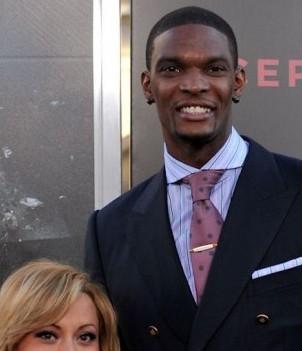 Image via terezowens.com
If Chris Bosh does not win an NBA championship this year, he might cry. He might break down in the hallway and begin to weep as if someone just told him his dog died.
Oh wait, that was last season. If he doesn't win a title this year, he is gone pecan. He will realize that the big "3" is not worth it anymore and will search for higher ground.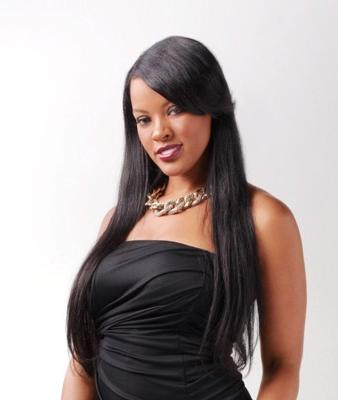 Image via realitytea.com
Jannero Pargo, you are one lucky dog.
Malaysia is the reason I go to nightclubs. She is the one thing that makes me get dressed and go out on the weekends. She is the reason I visit Miami on a yearly basis. I hope to find my Malaysia one day.
Image via Zimbio.com
Now that the Dallas Mavericks and Dirk Nowitzki have finally won an NBA title, we no longer have to put up with Mark Cuban's antics, right? Do we have to watch him act like a crazed drunken fan? He is the owner and should act accordingly.
That being said, I can't wait until the next Mavericks game to see what Mark Cuban does next.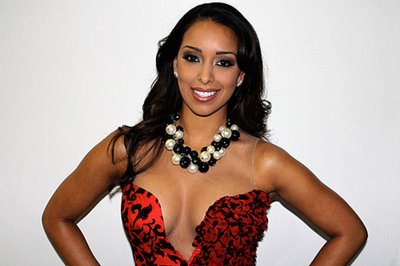 Image via uptownmagazine.com
Gloria Govan is more than just Matt Barnes's ex-wife. She is one of the hottest women on the planet. That's right, the planet.
Now that reality TV has taken over the world, we get to follow her personal side thanks to the show "Basketball Wives: Los Angeles."
Maybe Matt Barnes will give up on Eva Longoria, just stick around, you will see what I mean, and lock down Gloria, again.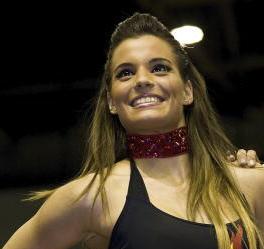 Image via thebiglead.com
It is a shame that Pau Gasol would allow a rumor claiming that he broke up with the lovely Silvia Lopez Castro. Why would anyone do that?
He knows that she is the best thing to happen to him since the Atlanta Hawks drafted him third overall in the 2001 NBA draft. He did a bad job of killing the rumors, but at least he slowed them down. Good to see she didn't drop him, either.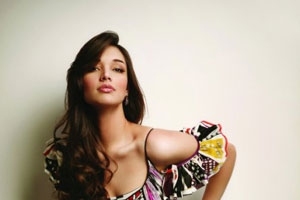 Image via nochelatina.com
Al Horford just moved up in class following his marriage to the former Miss Universe, Amelia Vega.
One would think that a former beauty queen would never end up with a professional athlete. That is almost unheard of. Yeah, right. And people only buy Playboys for the articles.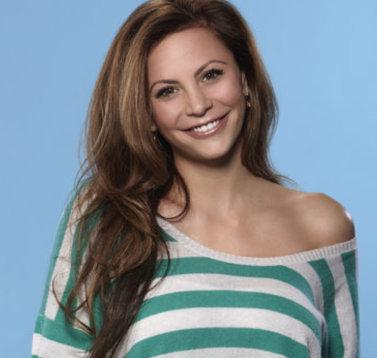 Image via poptower.com
When I hear someone say Mr. Anderson, I quickly grab my laptop and get ready for Neo and the Matrix to whisk me away before the end of the world and the robots begin taking over.
Then I heard that Orlando Magic's Ryan Anderson is dating super sexy Gia Allemand and I no longer wanted to make nerd jokes. He is a lucky, lucky man.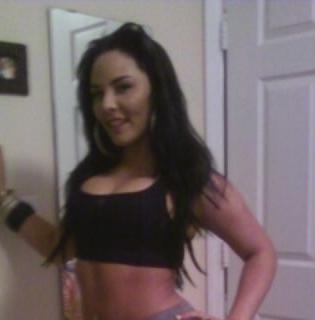 Image via hiphopstan.com
My sources say that Ashley Logan has been dating Dejuan Blair since November 2010.
Of course, those are the same sources that told me that the New Orleans Saints wouldn't get any suspensions and that the Dallas Cowboys were going to trade Tony Romo to move up and draft Andrew Luck.
I think I need new sources.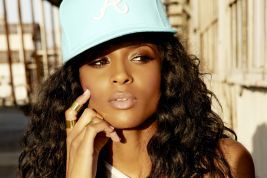 Image via onlyciara.com
Please do not take offense when I say this but Amare Stoudemire broke it off with Ciara and is now with his former girlfriend.
Um, did he not realize that Ciara was the hottest female east of the Mississippi River? Should someone have told him this?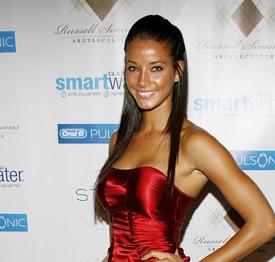 Image via fullcourtpumps.com
Jason Kidd has one of the best dating resumes in the NBA and he is one of the guys you would never have guessed, either.
He was once married to a knockout, Joumana Samaha, then he knocked up Hope Dworaczyk, messed around with May Anderson, and has finally landed, once again, with a sexy woman, Porschla Coleman.
Not bad Jason, not bad at all.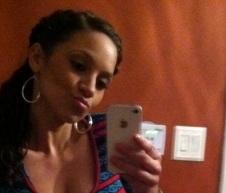 Image via crossingbroad.com
Who needs a last name when you look that sexy in a dress?
I didn't even need her first name, but I am required to put it in the list so you have something to reference when talking about Evan Turner's new boo.
I can't stop staring. She is working her way up these lists. Keep on posting pictures, Chelsea.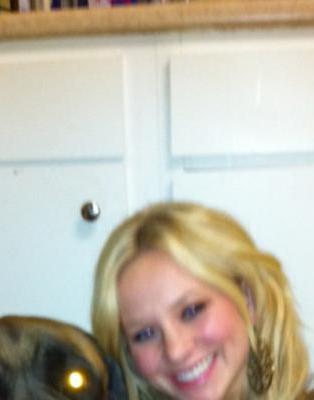 Image via playerswives.com
Gordon Haywood still looks like a kid that is two weeks late for the prom. It doesn't matter what pose he uses, he always looks like a child in a man's body.
He is certainly the luckiest child just based on his woman, Kolbi Killingback. She is a 12 on a scale of 1 to 10.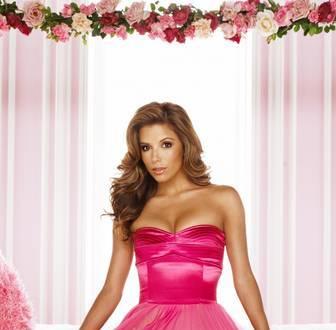 Image via eva-longoria.net
Last year, the rumors were all over about Eva Longoria and Matt Barnes. You couldn't turn on E! without someone talking about Eva.
But now that the rumors have been denied by everyone besides Matt Barnes' mother, we are left with Eva Longoria, single again.
Can I apply to be her boyfriend?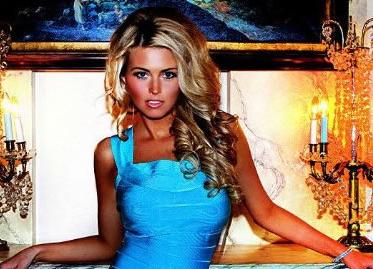 Image via girlsfromentourage.com
If Omer Asik was reading this article, I think even he would be in disbelief that he is dating Lindsay Davis. He would be as shocked as we were when we first heard the news.
Now that Derrick Rose tore his ACL, I think Omer has some bigger things to worry about, like what to do in a week when they are out of the playoffs.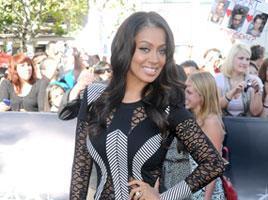 Image via Latina.com
Carmelo Anthony has a hot wife. That is where his luck stops. He plays for the New York Knicks, enough said.
No offense to the Knicks fans out there but after that 30 point beat-down they faced against the Miami Heat, I think it is time for Carmelo to head back to Denver.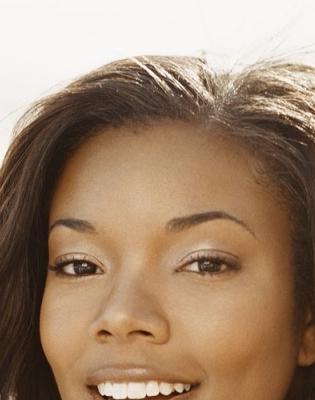 Image via listal.com
Come back and see me in June when the Miami Heat celebrate their second NBA title and Dwyane Wade announces his engagement to Gabrielle Union.
Why not? Winners win and when you are winning, win some more.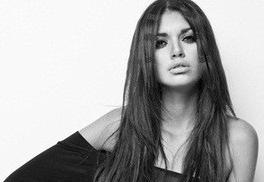 Image via playerswives.com
Blake Griffin is the most hated man in America. Unless you are in LA and root for the Clippers, you know exactly what I am talking about. He is hated by more cities than the Yankees or Tony Romo.
Why? Because he can be a bit cocky, but mostly because he is so talented, it makes other angry.
He makes people want to hate him because he dates women like Sabrina Maserati and dunks the ball on people like they stole something from him.