Is Alex Liddi the Real Deal Long-Term?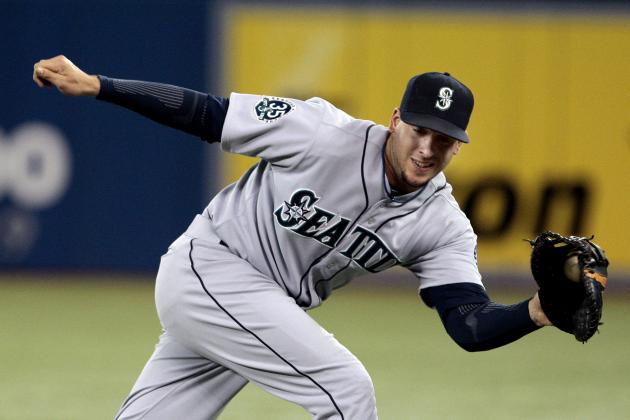 Abelimages/Getty Images

Alex Liddi has thoroughly impressed us from the plate throughout the first month of the 2012 season. His stat line reads .333/.371/.545 (AVG./OBP./SLG.) through 33 at-bats, which includes a pair of long balls and a double.
He has spent some time at both first base and third base, and there's been talk about starting him in the outfield from time to time as well.
Although Liddi's time in the majors has been brief, it's been exciting. The question is: can he sustain his success?
Here are three reasons why he will sustain his success and why we'll see Liddi as a regular starter as soon as next year.
Begin Slideshow

»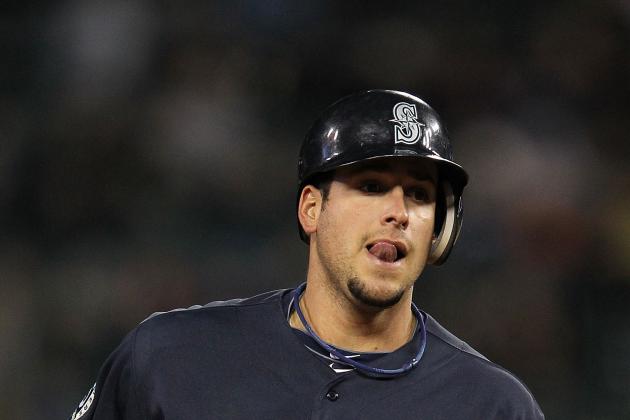 Leon Halip/Getty Images

In 2011, Liddi went 9-for-40 in 15 games at the end of the season. That makes for an unspectacular average of .225, but six of his nine hits were for extra bases (three of those being home runs). Sure, it's a small sample size, but it tells us that when he puts bat on ball, it goes, and the theme was reinforced this year.
So far in 2012, he's 11-for-33 in nine games. The .333 average is evident of his improving skills at the plate, and although a smaller percentage of his hits are for extra bases, it's still a pretty nice proportion.
Through a little extrapolation and some assumptions, he would get 600 at-bats in a year, which, when combined with his 7 percent home run rate accrued in 73 at-bats, makes for about 41 home runs per year. Again, I acknowledge that it's not a lot to work with, but it's easily a noticeable trend.
It's likely that he'll regress a bit toward the league average as he plays in more games, but I think we'll continue to see big hits out of him, and that's a very valuable quality to the team right now.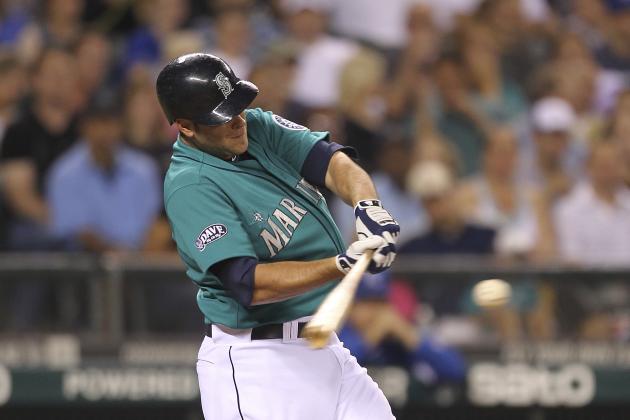 Otto Greule Jr/Getty Images

Liddi progressed pretty steadily through the Mariners' minor league system. He began 2006 in a Rookie league, moved up to Single-A later that year, stayed in Single-A through 2008, advanced to Single-A+ for 2009, Double-A for 2010 and split 2011 between Triple-A and the majors.
That progression reflects his quick learning curve, which will continue to benefit him as he settles into the majors, but there is also a hidden trend that is worth noting.
As he moved up each level, his strikeout rate would spike up, and then decline monotonically as he became more comfortable at that level. For a player whose strikeout rate has some worried, this is a comforting pattern and one that is inversely present in his walk rate.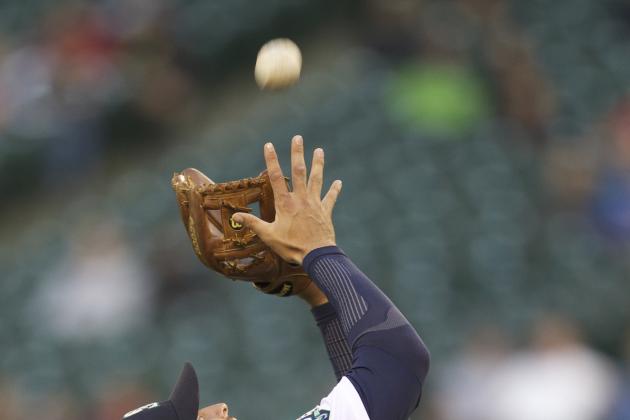 Stephen Brashear/Getty Images

Alex Liddi was brought up as a third baseman, but this season he has also played at first, subbing for the struggling Justin Smoak. And manager Eric Wedge seems to have a lot of other plans for him.
"At some point in time, we'll have him out there in left field...he goes all over the place," Wedge said. "First, second, short, third and he's been in the outfield, too."
Apparently Wedge has some faith in Liddi as a fielder, even if Liddi's brief major league stint hasn't particularly earned that confidence. But maybe Wedge is just very eager to have Liddi's bat in the lineup, and the fact that the Mariners are one of the best defensive teams in the league assuages any fears there.
Regardless, if Liddi is capable of manning pretty much any position between three and nine (or 10 if he's at DH), he'll certainly be worth keeping on the active roster during this time when nothing is particularly cemented in the Mariners lineup.
I feel that the combination of the three factors I've mentioned sets Alex Liddi up for a bright future with the Mariners, marked by longevity and consistent improvement.
Together with Mike Carp (we miss him), Jesus Montero, Dustin Ackley, Kyle Seager and others, Liddi will bring on a much-needed offensive surge. Pairing that with King Felix and the upcoming trio of Taijuan Walker, Danny Hultzen and James Paxton, I sincerely believe the M's are on the right track to success.