NBA Draft 2012: 7 Prospects That Would Make Any Team Better Right Now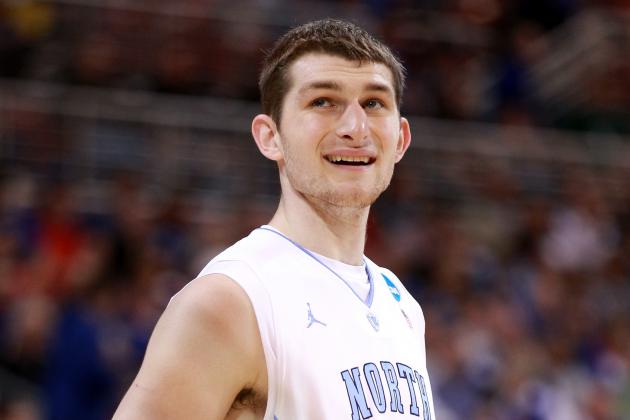 Andy Lyons/Getty Images

For many NBA teams, the NBA draft is like having two Christmases, the 2012 NBA draft especially being the case. With that said, there are numerous players out there that would make any team better right now.
Teams like the Charlotte Bobcats and the Washington Wizards can use all of the help that they can get right now, and if both teams pick well, they could find a player that would make an instant impact for them.
With that in mind, read on to find seven prospects that would make any team better right now.
Begin Slideshow

»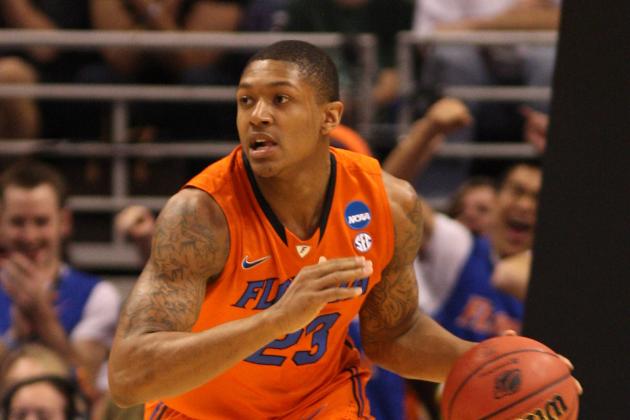 Christian Petersen/Getty Images

Bradley Beal is easily the best rebounding guard in this year's draft. You can try and argue that, but you would fail over and over again.
Beal averaged 6.7 rebounds per game as a freshman this past year. Combine that with his 14.8 points per game, and you have a great player in the making.
Beal fits the shooting guard position very well because he can shoot from anywhere on the court.
His shot is great, his ball-handling skills are great, his defense is great and his rebounding is, of course, great. Beal is an absolute baller, and he will put up some very impressive numbers no matter who he plays for next season.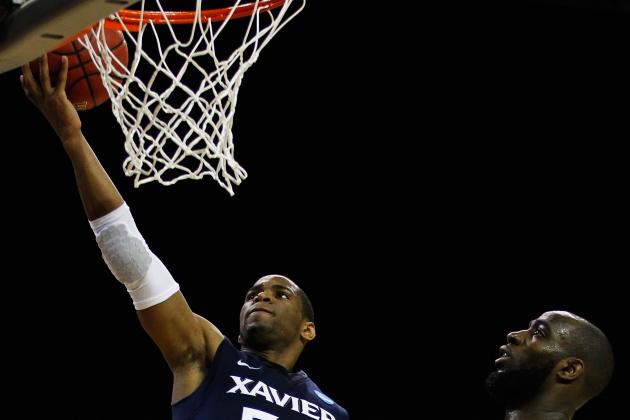 Streeter Lecka/Getty Images

Tu Holloway may be on the shorter end of the stick at 6'0'', but don't let that fool you.
Holloway is pretty darn good at the point guard position. Holloway can obviously shoot the ball well, but he is also great at penetrating and has above average court vision.
He clearly won't be the first guard picked in the draft, but whoever does get him will be a very happy camper.
Holloway is an amazing field general to say the least, and he has the talent to start for many NBA teams. He can also play exceptional defense.
If you watched Xavier at all this year, then you would know how good this kid is and can be at the next level.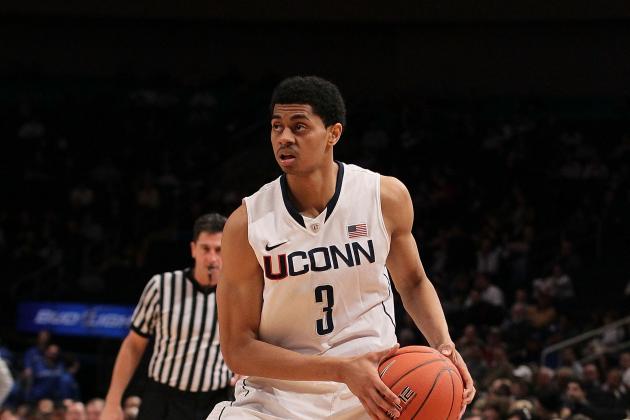 Jim McIsaac/Getty Images

Jeremy Lamb was an elite scorer in college. If he can be elite at the next level is a different question, but Lamb's skill set would certainly point towards that.
Lamb is phenomenal at the shooting guard position thanks to his athleticism and shooting ability. He also has amazing hops, which doesn't hurt his rebounding in any way.
The NBA may be much different than college basketball, but Lamb can shoot well no matter what league he is in. Expect him to put up a good amount of points in his rookie season.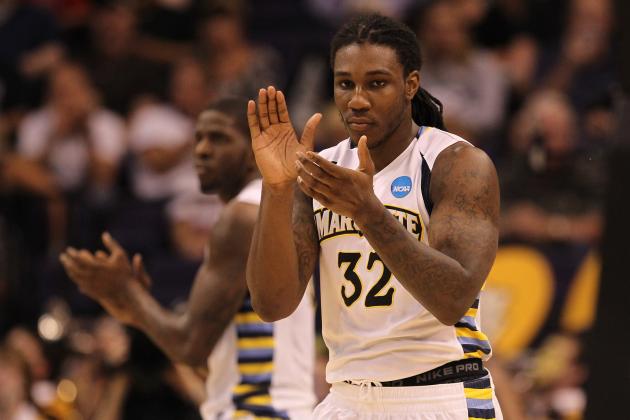 Jamie Squire/Getty Images

There are many people who have Jae Crowder ranked pretty low as an NBA prospect. Just take a look at what ESPN has to say about him.
Well, for those people, did you watch Crowder at all in the NCAA tournament?
He was in absolute beast mode.
Crowder is an exceptional rebounder because of his physical play and effort level on the court. He is also pretty good at putting the basketball into the hoop considering that he averaged 17.5 points per game and all.
Crowder's name came up a lot in the big dance this past year for a reason. He can ball and will make an instant impact in the NBA.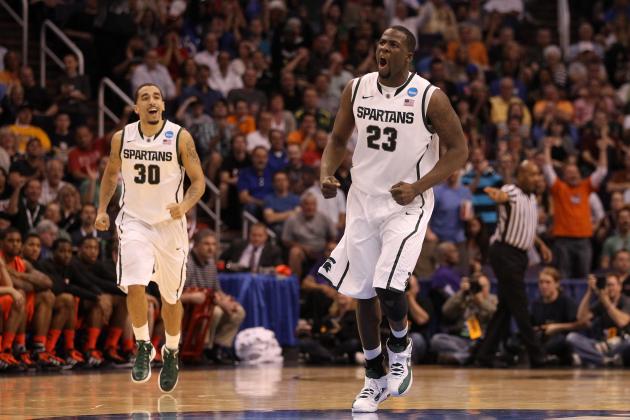 Christian Petersen/Getty Images

Just like Crowder, Draymond Green was one of the best players in the NCAA tournament, and just like Crowder, Draymond's draft stock is pretty low, but why?
Green is exactly what a coach looks for in a player. Green has so much heart; it is ridiculous. He plays basketball with so much passion and is a leader on and off the court. However, Green also has great court vision and a very high basketball IQ.
That alone should convince an NBA team of his worth, but wait there's more.
Green is an absolute man on the boards and puts up pretty respectable numbers on offense. Just so you know, Green averaged 16.2 points per game and 10.6 rebounds per game this past year. He is money from just about anywhere on the court and is probably the best pound for pound passer in the draft.
I am not sure why people have Green rated so low, but he will surely prove them wrong.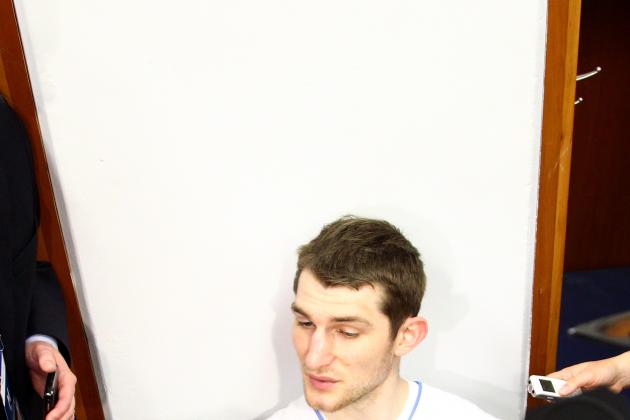 Dilip Vishwanat/Getty Images

Tyler Zeller could very well be the best big man in the draft. Most centers in the NBA today can only rebound the ball well and play good defense, but Zeller goes a step beyond that with his offensive abilities.
Zeller does not only have great post moves, but he also has pretty deep range on his shot. Not to mention, he can also lead a fast break, which is hard to believe considering that he is 7'0'' and all.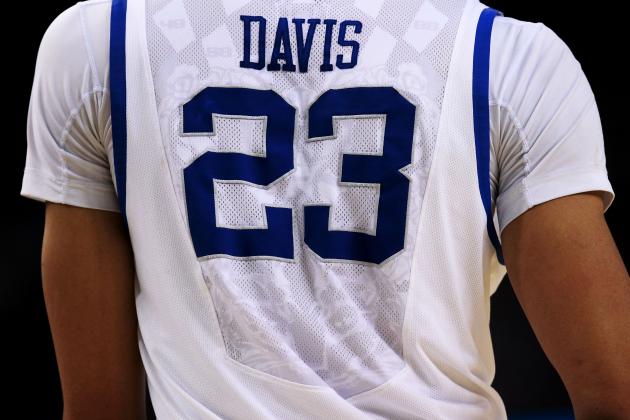 Ronald Martinez/Getty Images

What is there to say about Anthony Davis that hasn't already been said?
Davis is easily the best player in the draft, which is why he will be the No. 1 overall pick.
Watching Davis is down right ugly; for the other team, that is. He is a blocking machine that affects the other team's offense just with his presence in the post alone.
Davis may have to work on his offensive game a little bit, but he will be a stud right off of the get go because of his defense and rebounding.
If you're a tweeter, feel free to follow me @TheTrevorLowry.