NBA Playoff Schedule 2012: Home Teams That Will Make Opening-Round Statement
April 30, 2012

Kevin C. Cox/Getty Images
Home-court advantage in the NBA is paramount. There were only seven teams this season to have records .500 or better on the road. Playing on your home court goes a long way into starting a memorable playoff run.
These three teams will use home-court advantage to make an opening-round statement to the rest of the league.
Memphis Grizzlies vs. Los Angeles Clippers

Last season Memphis upset the No. 1-seeded San Antonio Spurs in the first round of the 2011 NBA Playoffs. They went on to give Oklahoma City everything and then some later in the playoffs.
This team is legit.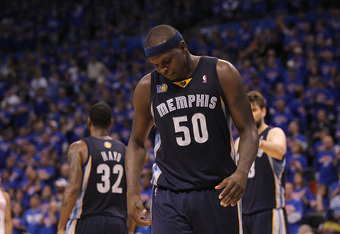 Ronald Martinez/Getty Images
Rudy Gay averaged 19 points per game, 17 per game against the Clippers. He didn't get a chance to play in the 2011 postseason, so he'll be ready to go.
Zach Randolph proved that he can score the ball at a consistent clip last postseason, averaging 22.2 points per game in 13 games played. He was showing a great inside-out game that nobody could contain.
The Memphis defense, which is constantly overlooked, finished fifth in points allowed at 93 points per game this season. They will challenge Los Angeles on every shot, making it difficult for the Clippers to be comfortable offensively.
They are ready for another opening-round memory.
Prediction: Memphis in six
Miami Heat vs. New York Knicks

Carmelo Anthony has only been out of the first round of the NBA playoffs once in his career. Part of his ineptitude of making the postseason is his play, but some of it has been because of the opposition.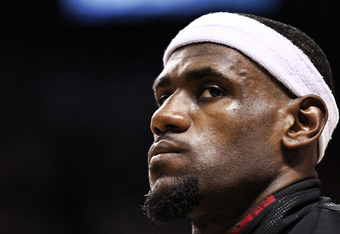 Marc Serota/Getty Images
2012 will bring the latter.
LeBron James, Dwyane Wade and Chris Bosh will breeze through the opening round of the 2012 NBA Playoffs en route to the NBA Finals. Miami is simply a better basketball team than New York.
New York doesn't have enough offense or defense to make this series semi-competitive.Their offense has capable players to give Miami issues, but there isn't enough consistency.
Game 1 proved that when J.R. Smith was the leading scorer with 17 points, Anthony managed 11 points. 
That won't get it done against an inspired Miami Heat club.
Miami is consistent on both sides of the floor, but its defense will be the No. 1 reason why they will advance throughout the postseason.
The Heat, led by James' 32 points, destroyed New York 100-67. Expect more blowouts as we progress throughout this series.
Prediction: Miami in five
Los Angeles Lakers vs. Denver Nuggets

Home-court advantage is vital in the NBA. Los Angeles understands how important it is for them to play at Staples Center, and they'll use the crowd to an opening-round victory over Denver.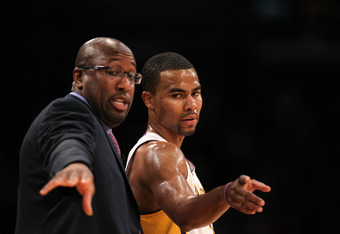 Stephen Dunn/Getty Images
Kobe Bryant, Pau Gasol and Andrew Bynum provide championship experience that can't be overlooked. Bryant will be looking to get another ring to boost his credentials with some of the best to ever play the game. He'll have his club ready to play competitive basketball.
Even without Metta World Peace—who knows how much of a loss he truly is for the Lakers—Los Angeles will prove why they can't be overlooked in the Western Conference.
NBA Playoffs Schedule
For the full 2012 NBA Playoffs schedule, check out NBA.com.