MLB Trade Rumors: Wandy Rodriguez and 10 Hot Pitchers Who Could Move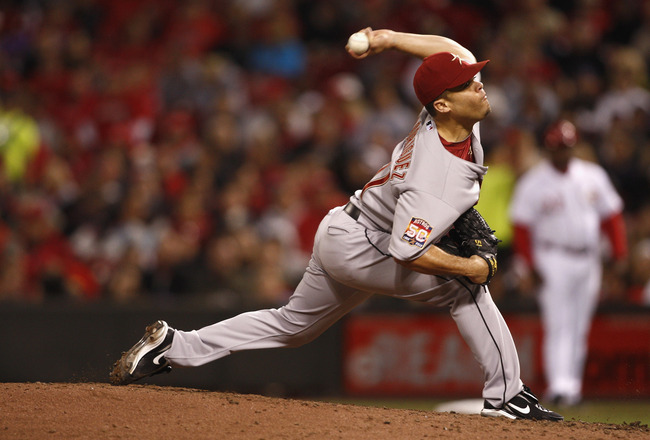 John Grieshop/Getty Images
It's clear that there are many teams that may have their hands full this coming offseason with one or more of their their best arms set to enter free agency.
As a whole, the upcoming offseason promises to be another active one, and while Matt Cain has already locked in with the Giants for the foreseeable future, a number of other proven and up-and-coming pitchers will lead the way to big paydays.
But not all of these moves will wait until the final out of the season has been recorded—a number of these hurlers could find themselves making a move to new teams this summer, when the trade deadline rolls around.
Jeff Niemann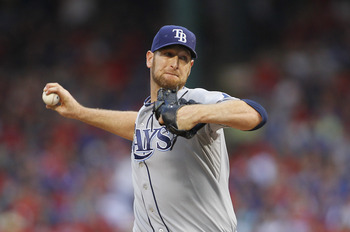 Rick Yeatts/Getty Images
With a number of great starting pitchers on their roster, the Tampa Bay Rays could probably afford to rid themselves of some of them in order to add depth in the farm system.
Many teams will no doubt find themselves needing help as the trade deadline approaches, and Jeff Niemann would likely be the odd man out in Tampa, with James Shields also potentially representing an option.
At one point during the offseason, the Colorado Rockies and New York Mets were both noted as having interest in Niemann's services, and while the Mets may not be looking to add depth at midseason, the Rockies could once again pursue the matter.
Joe Blanton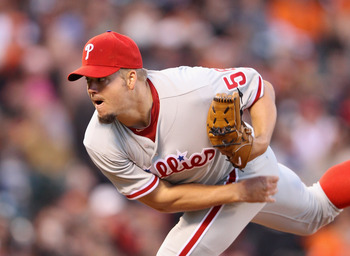 Ezra Shaw/Getty Images
The Philadelphia Phillies have one of the best rotations in the game toeing the rubber on a nightly basis, with pitchers like Cole Hamels, Roy Halladay and Cliff Lee holding down the front of the rotation.
Joe Blanton started only eight games in 2011 for the Phillies, and The Boston Globe reported that the team would be willing to eat some of Blanton's contract in order to work a trade, indicating that even though he may not be the biggest target out there, he certainly is movable.
Though no new suitors have emerged recently, at one point during spring training, the Boston Red Sox and Baltimore Orioles showed interest in Blanton.
Matt Garza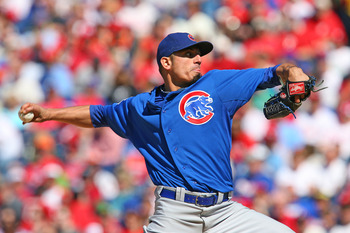 Hunter Martin/Getty Images
Throughout much of the winter, it seemed like there were relatively constant murmurs about Matt Garza being shipped out of Chicago prior to the start of the 2012 season.
Rumors surrounding Garza may have been quelled a bit, as he signed a one-year deal to remain with the team, and Cubs GM Jed Hoyer is indicating that the team intends to sign Garza long term.
If they deem that an option that is not so viable heading into the offseason, it wouldn't be surprising to see the Cubs pull the trigger on any deal that would send the right package in return.
Brett Myers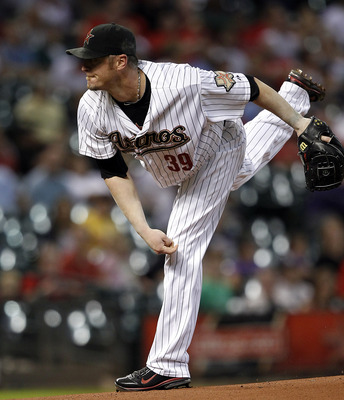 Bob Levey/Getty Images
Brett Myers has gotten off to a strong start this season, posting a 1.17 ERA in his eight appearances with the Houston Astros.
There was plenty of interest regarding the services of Myers this offseason, and with his performance early on in 2012, you'd have to think it'd continue as the spring rolls on.
With the team reportedly willing to take on part of his salary in order to get a deal done, it wouldn't be a surprise to see Myers with another team in August.
Erik Bedard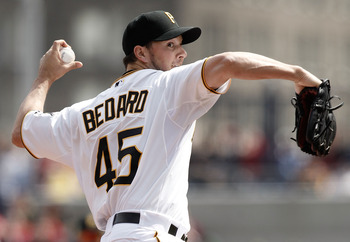 Jared Wickerham/Getty Images
When he's been able to stay on the mound, Erik Bedard has been relatively effective, winning at least 13 games in each of the two seasons in which he's started 28 or more games.
He only started a total of 30 games between 2008 and 2009, however, and after sitting out all of 2010, won only five games in 2011.
With a workable salary to his name, a team like the New York Yankees may pursue an option like Bedard, as they continue to see how their rotation shakes out this season.
Johan Santana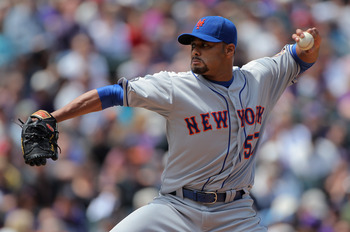 Doug Pensinger/Getty Images
He's off to an 0-2 start this season, but Johan Santana has come back strong after missing the entire 2011 campaign.
While the New York Mets probably aren't thrilled with the idea of shipping off another star, they may benefit from the transaction.
His salary could be a concern for some suitors, especially considering his recent issues with staying healthy, but he's got the stuff—and could mean the difference for a team close to pushing themselves over the hump into the postseason.
Carl Pavano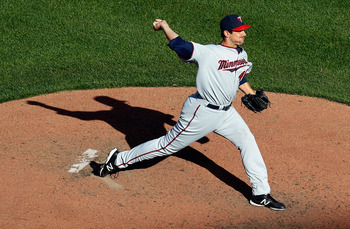 Rob Carr/Getty Images
The Minnesota Twins are doing everything in their power to contend once again in the AL Central, but so far, they're coming up short, meaning there could be some household Minnesota names leaving town.
One that you'd have to give consideration to is Carl Pavano.
In the final year of his contract, Pavano is a veteran starter that has pitched in pressure situations and could be valuable to some team's postseason push.
Grant Balfour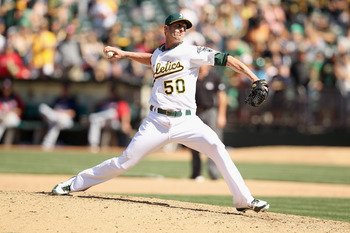 Ezra Shaw/Getty Images
Grant Balfour's strong start in 2012 has been a positive for the Oakland Athletics, as he's garnered six saves in 14 appearances this season with an ERA of 4.73.
He'll likely be one of the more sought-after options this summer for teams considering an addition to their bullpens, with the Los Angeles Angels already emerging as a suitor for Balfour.
Jake Peavy
Jonathan Daniel/Getty Images
Jake Peavy has gotten off to a strong start in 2012, winning three of his first five starts.
As a whole, however, his tenure in Chicago certainly hasn't gone as planned, as injury issues have kept him from putting up the numbers we all know he's capable of.
With a $22 million option for 2013, it's hard to believe Peavy will stick around beyond this season, meaning the White Sox may start shopping him now in hopes of eventually finding a front-of-the-rotation starter to complement John Danks.
Wandy Rodriguez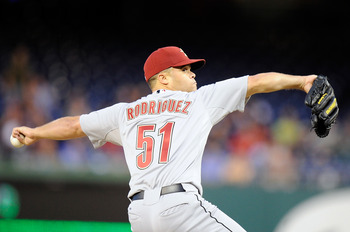 Greg Fiume/Getty Images
It's a surprise in and of itself that Wandy Rodriguez still hasn't been dealt to a team looking to add a solid starting pitcher, but as Rodriguez's contract winds down, you'd think the odds of him moving would increase.
He'll be a free agent after 2013, and with the Astros not in a position to contend anytime soon, the time to move him and look to build depth in the farm system could be now.
The Colorado Rockies had interest in Rodriguez last season, and while they may not be actively pursuing another deal with him, it could become another talking point towards midseason.
Keep Reading