The Minnesota Timberwolves are getting closer and closer to becoming a contending team. They have two young, skilled building blocks in point guard Ricky Rubio and power forward Kevin Love. The T-Wolves also have another potential star in small forward Derrick Williams—the No. 2 overall pick in the 2011 NBA draft.
To go along with future stars Williams, Rubio and Love, the T-Wolves have a few nice role players in Luke Ridnour, Jose Barea and Nikola Pekovic.
All the Timberwolves need to do now is add a few impact prospects in the deep 2012 NBA draft. The T-Wolves own Utah's first-round pick (No. 18 overall) and Oklahoma City's second-round pick (No. 58 overall), so they should have a couple opportunities to add some good players.
Between another year of development in Rick Adelman's system, another year of progression from Love, Rubio and Williams, along with the addition of a couple young prospects, Minnesota should have the pieces to return to the playoffs.
Here are three players Minnesota needs to add on draft night.
Terrence Ross, Shooting Guard, Washington
With Rubio, Love and Williams, the Timberwolves are more than set at point guard and at both forward positions. Their biggest needs are at shooting guard and center. Ross is one of the better shooting guards in the draft and he would help fill a need for the T-Wolves.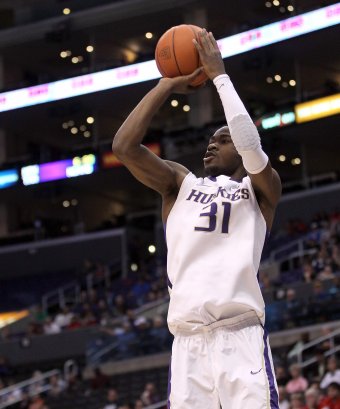 Stephen Dunn/Getty Images
Minnesota was 25th in defensive efficiency in 2011-12; Ross is known for his perimeter defense, so he would help fill a void there.
Ross can also shoot the ball with excellent range, as indicated by his three-point percentage of .371. The T-Wolves shot 33.2 percent from downtown (ranked 24th in the NBA, so Ross would be a welcome addition in that aspect.
Festus Ezeli, Center, Vanderbilt
Due to their defensive deficiencies, Minnesota could use a big man to help defend the basket. Playing defense and blocking shots are the strengths of Ezeli, making him a perfect fit for the Timberwolves.
Ezeli is projected to go in the late first or early second round. While the Timberwolves don't currently have a selection in that area of the draft, they could acquire one by trading a veteran. With two veteran backup point guards in Barea and Ridnour, Minnesota could ship one of them to another team, giving them a chance to acquire Ezeli.
Dorell Wright, Shooting Guard/Small Forward
Instead of trading for a draft pick, the Timberwolves could trade for a veteran presence. Adding a veteran would give them a player that's a proven commodity at the NBA level that can contribute right away. Plus, by already having a plethora of young players to develop, you could argue that Minnesota doesn't need more developmental projects; they need players to contribute immediately.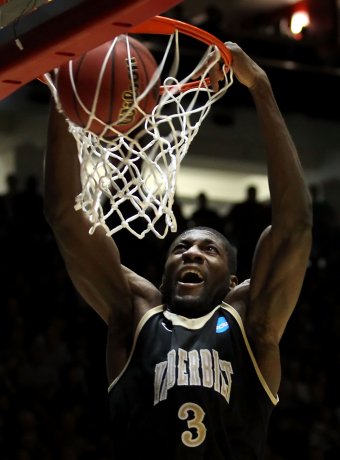 Christian Petersen/Getty Images
Wright would be a perfect player for the Timberwolves. While he won't provide a ton in defense and rebounding, what he will provide is an established sharpshooter and scorer. Wright has shot 36.5 percent from three-point range throughout his career, so you know he's a capable sniper.
He's only got one year left on his contract, so the asking price wouldn't be too high. The Warriors are also in rebuilding mode, so they may be willing to trade Wright for a future draft pick or one of the backup point guards while also throwing another second-round pick to the T-Wolves.
Adding a veteran presence like Wright or somebody similar is something Minnesota should consider.