WWE Extreme Rules 2012: Preview and Predictions from Bleacher Report's Evolution
Extreme Rules 2012 Match Card
With WrestleMania 28 said and done, we move forward to April's aftermath show that should not be overlooked by any means. As said in its explanatory title, every match at Extreme Rules will be contested under a special stipulation.
With every competitor looking for vengeance from the greatest spectacle of the year, we look to analyze each bout and its potential to be worthy of watching or just fall flat. If history has taught us anything about this event, it's that it could certainly exceed expectations, but only time will tell.
For weeks on end, the most popular question everyone has been asking is whether John Cena finally emerges victorious or if Brock Lesnar continues to plow through Cena. After reviewing my choices over and over again, I've finally come to a conclusion for each outcome.
Here, I am once again joined by the past, present and future of Bleacher Report to help me analyze tonight's electric pay-per-view with their intelligent insight on all things wrestling.
Without further ado, please allow me to introduce the recognizable talent of SiD, Daniel Massey and Nate Scaccia, otherwise known as the Evolution of Bleacher Report, for the most jam-packed prediction article ever conducted!
Begin Slideshow

»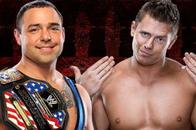 Santinno Marella vs. The Miz
GSM: It's truly sad to think the man who headlined last year's Extreme Rules event just barely made the pre-show against a comic relief figure such as Santino Marella. As awesome (no pun intended) as it would be for Miz to capture the title for a third time, he's above that title, so I see Marella pinning the former WWE Champion to retain the strap.
SiD: This match was thrown out the last minute, as United States Champion Santino Marella will battle Miz for the US Title. Miz has been successful lately, with impressive performances at WM and Raw. Miz will get a title shot, but he won't get a shot for the title he is looking for.
Anyway, this is going to be a pointless match with Miz winning to become the United States Champion again.
Scaccia: This match was just thrown on the card to give these two superstars something to do. The US Title is nothing more than a prop at this point, which makes a perfect excuse for Marella to hold it.
Marella will win here, as Miz winning would be a big step down for him. Hopefully, Miz loses and either turns his heel character into a more dynamic superstar or he turns face.
Massey: This pre-show match is actually quite a good idea by the WWE. If it is going to be shown on television before the actual PPV, then it is also a good marketing strategy. This means people can choose whether or not to view an extended PPV where this match would usually be omitted completely. The Miz needs to win this match to matter in the WWE again.
The same thing happened to Sheamus, lest we forget—first he went on an embarrassing losing streak, then he won the United States Championship, now he is the World Heavyweight Champion. Santino Marella has the crowd in the palm of his hand of nearly every event he attends; he does not need a title to accompany him. The Miz needs this win desperately, and I believe we will have a new US Champion before Extreme Rules begins.
Overall Consensus: Santino 2, Miz 2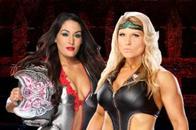 Nikki Bella vs. Beth Phoenix
GSM: In a rematch from last Monday's Raw, I have no doubts in my mind that Nikki retains the title here. Phoenix's injury allow her to be beaten in a fluky fashion, while Nikki can be destroyed by the returning Kharma following the bout or the next night on Raw to send them out of the company.
SiD: Last Raw, Beth Phoenix lost her Divas championship to Nikki Bella in a random match in which Beth was "injured," allowing Nikki to capitalize and, poof, we have a new divas champion. Now they will face off again at Extreme Rules for the title. I think that if they had the title change on this PPV, instead of a meaningless Raw, it would have been much better. Anyway, there is no doubt in my mind that Nikki Bella is retaining her title.
Massey: Although I want Beth Phoenix to win, I believe Nikki Bella will. She will focus on Beth's ankle, meaning she will probably be out of action for a couple of months. Other than that, I don't really have a lot to say about this match. Divas are not doing themselves any favours at the moment and most of the matches are fairly boring. Let's hope that tonight they can turn the tide.
Overall Consensus: Nikki 3, Phoenix 0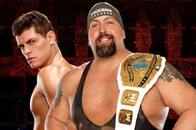 Cody Rhodes vs. Big Show
GSM: This feud was decent before WrestleMania, but since the biggest show of the year, they've buried Cody Rhodes like there's no tomorrow. Maybe it's their incentive to push him away from the mid-card, but I don't know who else would be able to defeat Show for the Intercontinental title. Regardless of what the stipulation will be, I see Rhodes regaining the championship here.
SiD: Extreme Rules just seems like a rehash of WrestleMania 28. We've got the same matches here, just with a different stipulation. Anyway, this is one feud which had me interested, until Big Show won the Intercontinental title, thus diminishing the momentum Cody possessed to be a main event star.
I can see this going two ways. One, Cody Rhodes loses cleanly to Show, and then he sets his sights on the World Heavyweight Championship. Two, he defeats Big Show to win the title. I'd choose option two here, since Big Show and Khali have formed a team, which is set to win the tag team titles. Besides, Show got his WM moment this year, so a loss won't affect him. Cody Rhodes will win here, and he'll be the Intercontinental champ once again.
Scaccia: I think the WWE dropped the ball with this one. The match has seen little true build, and Big Show has been in weird tag matches with Khali since winning the Intercontinental Championship. This is a pretty obvious choice here. Rhodes will lose the match but that will open the door for him to move up the ranks and finally break into the main event scene. If Show loses here, then that makes his WrestleMania win pointless and would only devalue the Intercontinental Championship.
Massey: So Big Show won the Intercontinental title at WrestleMania and it has once again become irrelevant, much like Cody Rhodes since he lost it. I can't think of a worse person to drop the title to. Cody needs to win this title back tonight for the sake of himself and the Championship. He suited being the Intercontinental title and I still want to see him do an Ultimate Warrior (hold the Intercontinental title and a World title simultaneously). I think Big Show will dominate most of the match, but Cody will rise to slay the beast and regain his title. I do hope a stupid stipulation isn't added...
Overall Consensus: Show 1, Rhodes 3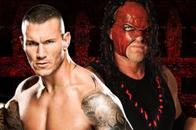 Randy Orton vs. Kane
GSM: Personally, I've found this feud much more enjoyable in the last few weeks than I did prior to WrestleMania since they've put more emphasis on it. Their previous two matches have been good, so this match should be pretty solid as well. Kane has no reason to win here, so I see the Viper pulling out the victory to end the rivalry.
SiD: Talk about repetition. Once again, Randy Orton faces Kane in what is supposed to be a Falls Count Anywhere match. After weeks of Kane proclaiming to be the monster, Randy Orton stepped up to the challenge, but lost to Kane at WrestleMania.
On Smackdown after WrestleMania, Randy Orton defeated Kane in what was supposed to be the end of their meaningless feud, but it was not. Kane faces Orton again this Sunday in an attempt to gain revenge.
My prediction is as simple as it gets: Orton defeats Kane. Enough said.
Scaccia: I still don't care for this matchup, but it has been written well, nonetheless. Kane defeated Orton at WrestleMania, but if he loses here then that would make him a failure twice since his return. He lost to Cena, and if he loses to Orton then he not be respected by the fans any longer. I'd like to see Orton lose here and turn heel, but Smackdown doesn't really have another face superstar who could fill Orton's void. Heel Orton always was better, in my opinion, so I think Kane wins this match in order for Orton to turn heel and "embrace the hate" Kane had in mind for Cena.
Massey: Kane won at WrestleMania, so Randy Orton will win here. Randy has lost some of his superman qualities over the last few months, meaning he has become less annoying, but I think they will return in fine form tonight when he overcomes the Big Red Monster. With Falls Count Anywhere being the stipulation, I think we will see the two men fight it out in the backstage area.
Funnily enough, this will be something we haven't seen in a long time. The last time I can remember was Randy Orton vs. Wade Barrett, and that was only because Orton needed to fall down the stairs. I can't remember the last time we saw a proper, good old-fashioned backstage fight on PPV. Leave a comment if you can remember a recent occurrence! It will be hard-hitting and copious weapons will be used. We may see Paul Bearer or Bob Orton, but I hope not. Randy will pick up the victory backstage after an innovative RKO.
Overall Consensus: Orton 3, Kane 1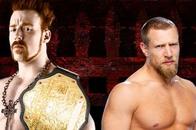 Sheamus vs. Daniel Bryan
GSM: Looking back on it now, I think relegating their match at WrestleMania 28 to only 18 seconds might have been the best thing for them. Daniel Bryan has turned into an extremely aggressive contender, while the feud has flourished in the last few weeks.
AJ interfering would be a nice twist, but even if she does, it would be to help the Celtic Warrior emerge victorious and gain vengeance over her ex. With Alberto Del Rio next in line for a title shot, Sheamus retaining after a match of the night contender seems to be the obvious choice, despite how over Bryan is at the moment.
SiD: The Great White battles Daniel Bryan yet again, but this time it's a 2 out of 3 Falls match. For those who don't know what that is, the rules state that a wrestler needs to get two pin-falls/submissions in the match to be called as the victor.
Daniel Bryan and Sheamus have had a long history between them, stretching from WrestleMania 27, where they were bumped off the card. Fast forward to WM 28, and Sheamus defeated Bryan in a mere 18 seconds. Daniel Bryan seeks revenge in what will be his last championship match in a long time.
I think that Sheamus will retain here. The first fall will be awarded to Sheamus with the Brogue Kick, but Bryan will get the second fall with a dirty tactic. Ultimately, Sheamus will get the third fall with the Celtic Cross to retain his World Heavyweight Championship.
Scaccia: I like the build of this match and the development of Daniel Bryan's character. Bryan is starting to develop into an Edge/Jericho/Triple H hybrid type of heel and I like it. With that being said, Sheamus is a powerhouse who has dominated everyone he faces. Sheamus only loses when he is cheated out of victory. I expect Bryan to get the first pin fall and Sheamus to get the second. The interesting third element of this match is AJ.
What impact will she have on this match? Will she cost Bryan or Sheamus the match? I'm going to do a little fantasy booking here and say that AJ will kiss Sheamus in hopes to distract him for Bryan to get the win. The kiss will, however, make Bryan jealous, and he will become distracted and Sheamus will take advantage and pick up the win.
Massey: This 2 out of 3 Falls match could be very interesting, but I believe Sheamus will come out on top. Daniel Bryan has created a catchphrase that has replaced "what?"—which is a feat that many thought would be impossible. This rise in popularity has not stopped since he lost the World title and I don't think he needs it back just yet. He is better as a whining heel and let's face it—he is nowhere near as annoying as Christian was with it.
Expect a hard-hitting match with plenty of reversals and technical wrestling thrown in for good measure. Basically, it will be the match we were all expecting at WrestleMania. I think that someone will drop a fall extremely quickly, but I'm not sure who yet. Sheamus could do a Randy Orton and tap before Bryan can do too much damage with the LeBell lock if he gets it on early, and we could witness another quick Brogue kick. Either way, Sheamus will get the final fall and there will be no title change tonight.
Overall Consensus: Sheamus 4, Bryan 0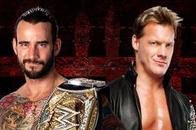 CM Punk vs. Chris Jericho
GSM: I loved this rivalry when it was over the "Best in the World" title on the road to WrestleMania 28, but it's been mildly un-entertaining from that point forward when it focused more around CM Punk's family. Chris Jericho has looked weaker than ever since he returned, and having him lose him will make his comeback lose all purpose. Nonetheless, I see Punk retaining in his hometown following a fun brawl in the crowd to put an end to this feud, maybe with the inclusion of his family as well.
SiD: After a grueling match at the biggest event of them all, CM Punk finds himself in the same situation again, as he faces his nemesis, Jericho, in a Chicago Street Fight. After weeks of alcohol pouring, and bottles being smashed to the head, we've finally got ourselves a match to crown the rightful winner for the championship.
My prediction will be that Chris Jericho wins the WWE Title. Punk had his moment at WrestleMania, and now it's Jericho's turn to shine at the top with the belt, and after the match, celebrate with a drink.
Scaccia: This storyline has been built perfectly. Jericho has insulted every aspect of Punk's life and has made this a personal battle. Punk has not backed down from Jericho and has challenged his accusations time and again. With this being a Chicago Street Fight, and the match taking place in Punk's hometown, you would think I would pick Punk to win here.
Well, you would be wrong. Jericho returned to take back his role as 'the best in the world." If he loses to Punk again, there is no way the WWE can make him still seem threatening to Punk. Jericho would simply be forced to accept the fact that Punk is better than him. Jericho will not lose this match. If he does, then what was the purpose of his return?
Massey: What better way to keep this storyline going than to have Punk losing in his hometown? In front of his family, friends and adoring fans, Jericho will embarrass the Straight Edge superstar and this rivalry can culminate in a match at No Way Out.
This match is likely to steal the show, but I'm a bit annoyed that it's a Chicago Street Fight because I don't think these men need weapons to help or amplify their performance. There is enough raw emotion heading into this match that the use of weapons, if overly done, could be a detriment to the match.
Jericho will win, but I believe that something dodgy will happen in the match to allow this. It will be the first step into making tomorrow night's Raw one hell of a show, as the people who win tonight will be the people to usher in a change in the WWE. Jericho is one of these people. With Jericho as WWE Champion again, the WWE would have an entirely different feel, and Punk would get his rematch. A bold prediction, seeing as Extreme Rules is in Chicago, but one I am going to stick by.
Overall Consensus: Punk 1, Jericho 3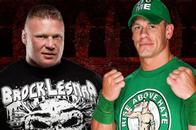 Brock Lesnar vs. John Cena
GSM: The aspect of this feud that I've enjoyed the most is John Cena's recent losses to The Rock and Lord Tensai, which gives me hope he can come up short yet again. If there is indeed a definitive finish, I see Lesnar picking up the victory to continue the feud and his streak of dominance. If Lesnar was to lose, his hot return would be quickly dwindled.
SiD: Brock Lesnar shocked the world when he returned to World Wrestling Entertainment the week after WrestleMania. His return had him come to the ring and deliver a devastating F5 to a vulnerable John Cena. Now John Cena finds himself facing Lesnar in an Extreme Rules match at the Extreme Rules PPV.
As far as my prediction goes, I think that Brock Lesnar will get the rightful victory here. It all adds to the current storyline of Cena slacking, because he lost to the Rock at WrestleMania. Cena can probably take a short break after the match and return around SummerSlam. That's for later, but at ER, John Cena will taste defeat as a result of losing to the Next Big Thing.
Scaccia: Since Brock Lesnar returned to the WWE, he has had his sights set on John Cena. Lesnar returned to a huge fan reaction and was obviously the fan favorite when facing off with Cena. The WWE has tried to change this by having Lesnar state that he doesn't care what the fans want or think; all he wants is to return legitimacy to the business. Lesnar has even gone as far as to "demand" more money and have Raw changed to star him.
The WWE can try as hard as they like, but Lesnar will always be cheered over Cena. Coming off of his loss to the Rock, Cena is in a must-win position. If he losses, then is he really all that great of a superstar? He would've lost to two men who have been gone from the WWE for a long time. I think it would be more interesting if Cena were to lose here and have Lesnar control the WWE.
Cena would fade away from the WWE and try to find his "old self." Once Cena returns to his old-school ways, he can return and take back his position atop the WWE. I really can't see Lesnar returning only to have him lose to Cena. Like it or not, Cena has to take one for the team here and lose to Lesnar.
Massey: Brock Lesnar must win this match. It is absolutely imperative for a number of reasons. Firstly, Brock Lesnar has come back looking stronger than ever, as a mega-heel looking to change the face of WWE—literally. If John Cena wins tonight, it will destroy all momentum Brock Lesnar has; there will be a collective groan in the crowd and Brock Lesnar will have nothing to do for the next year.
The intensity of this rivalry is hanging in the balance tonight, as if Brock Lesnar wins, this could quite easily become the feud of the year. John Cena is suffering from a high-profile loss to The Rock and he was recently beaten by newcomer Lord Tensai. I believe this is showing a decline in his character and setting him up for a rebirth in which he will be popular again for the first time in around seven years. John Cena losing tonight would add to this theory, as it could be used for Cena wanting to give up—a complete juxtaposition to what he stands for. However, let's not count our chickens before they hatch, you know what the WWE is like...
Overall Consensus: Cena 0, Lesnar 4
Overall, this looks to be like a mildly entertaining show that could easily exceed my standards if booked correctly. Last year's event provided plenty of surprises for enjoyment, so one can only hope this year does much of the same.
With only a mere six matches currently scheduled for the card, I strongly expect to see last-minute filler matches added in order to kill time. With many top stars such as Lord Tensai, Dolph Ziggler, and Jack Swagger absent from the show, it's still likely we'll see any of one of them make an appearance.
Since this is the WrestleMania 28 backlash show, we are likely to witness a few feuds finally reach their climax and come to a close. Whether the show delivers or not, the Chicago crowd should no doubt create an electric atmosphere that could very well enhance the entertainment value of the event.
I'd like to thank SiD, Daniel Massey and Nate Scaccia for collectively participating in my Extreme Rules preview, all of whom put in valuable time and thought into making their respective predictions. Drop a comment with your thoughts going into the Extreme Rules and be sure to tune in tonight for the one night of the year that WWE goes extreme.
GSM out.
Visit my website at Next Era Wrestling, as well as my WrestleRant and Spoilers podcasts for more of my thoughts and writings, along with WWE/TNA news, rumors, reviews and more.
Listen to internet radio with Spoilerspodcast on Blog Talk Radio