NBA Free Agents 2012: Breaking Down the Top 5 Players at Every Position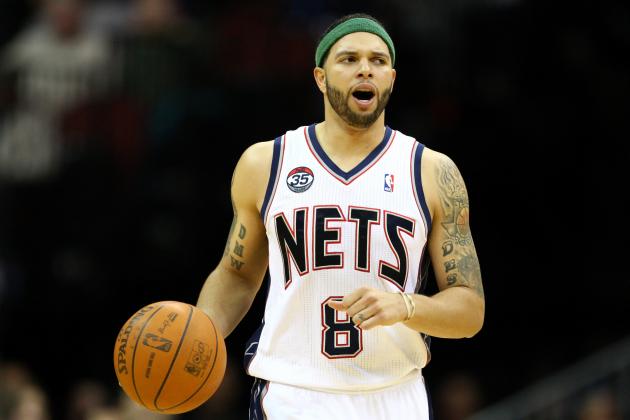 Chris Chambers/Getty Images

While only 16 teams are alive in the postseason, all 30 teams are already feverishly making plans on how they plan to attack free agency this summer.
Even without the mercurial Dwight Howard, the 2012 free-agent class is one of the deepest in recent memory. Some positions are stronger than others, but there are dozens of players who could potentially be vital contributors to a championship team.
So before free agency officially kicks off two months from now, let's rank the top five players at every position.
Begin Slideshow

»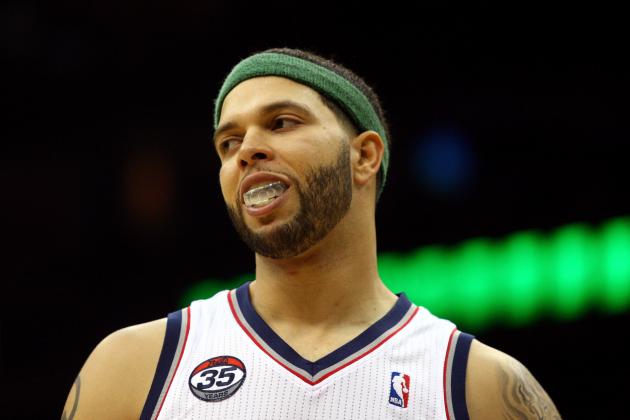 Chris Chambers/Getty Images

Best available point guards:
1) Deron Williams, Nets
2) Steve Nash, Suns
3) Jeremy Lin, Knicks
4) Jason Terry, Mavericks
5) Goran Dragic, Rockets
In a rather lackluster free-agent class, point guard is probably the deepest position. And the crown jewel of all free agents this offseason is none other than New Jersey Nets point guard Deron Williams.
Simply put, Williams is a top-five NBA point guard who can easily average 20 and 10 in the right situation. The Dallas Mavericks are thought to be the favorites to acquire his services, but any and every team with a fair amount of cap space will make a play for the 27-year-old playmaker.
Two-time MVP Steve Nash will also be on the market this summer, and at 37 years old, he averaged 12.5 points and 10.7 assists per game. An excellent three-point shooter, he'd be perfect for a team that already has superstars but is lacking the one piece to put it over the top (read: Miami).
Linsanity. It was the word that dominated the first half of the 2011-12 NBA season thanks to the fantastic play of Knicks guard Jeremy Lin. A torn meniscus sidelined the young point guard in March, but he was so stellar in the games that he did play (averaging 14.6 PPG and 6.2 APG) that some team will offer him something in the neighborhood of $5 million per year.
If it wasn't for Oklahoma City's James Harden, Jason Terry might have captured his second NBA Sixth Man of the Year award this year. But Harden won't be able to stop Terry from getting paid this offseason. Terry won't get an offer like the six-year, $57 million deal that he signed in 2006, but he will be one of the more pursued free agents once July rolls around.
With Kyle Lowry out of the lineup, Houston Rockets point guard Goran Dragic took full advantage of the situation, raising his free-agent profile exponentially this season. Even in a loaded point guard crop, the 6'4" Dragic stands out—he shouldn't have to wait long to find a new home this summer.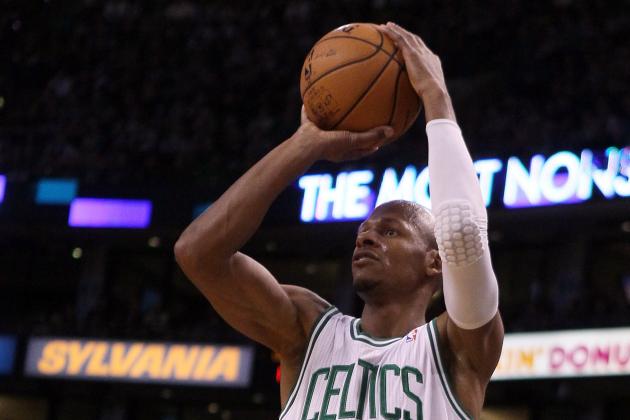 Elsa/Getty Images

Best available shooting guards:
1) Eric Gordon, Hornets
2) O.J. Mayo, Grizzlies
3) Ray Allen, Celtics
4) J.R. Smith, Knicks
5) Gerald Green, Nets
New Orleans Hornets guard Eric Gordon missed most of the 2011-12 season with knee and back injuries, but in the nine games that he did play, the 6'3" Gordon displayed the skills that led the Los Angeles Clippers to draft him seventh overall back in the 2008 NBA draft.
Gordon is a legitimate 20 PPG scorer in the league, and he will have suitors lining up to secure his services come July. The 23-year-old Gordon will likely double the $3.8 million that he earned this season.
O.J. Mayo is one of the league's best reserves, but he may be ready to return to a starting role after two years of coming off of the bench. The 6'4", 210-pound Mayo is the ideal size for a shooting guard, but he's versatile enough to play either position in the backcourt.
Bone spurs have hampered Ray Allen over the better part of the past month, but when healthy, the 16-year veteran is still a deadly long-range sniper. In 2011-12, Allen shot a career-best 45.3 percent from beyond the arc and seems like he could easily play at least two more seasons if he so chooses.
Like Mayo, Knicks guard J.R. Smith is a backup guard who just might find himself in a team's starting lineup next year. More of a scorer than a pure shooter, the 6'6" Smith has a knack for hitting clutch shots that few in the NBA can match.
After stints in the D-League and overseas, Nets shooting guard Gerald Green had a fantastic return to the NBA after a three-year hiatus. The 6'8" Green averaged 12.9 PPG this season (on 48.1 percent shooting), and he could easily land a deal for some team's mid-level exception this summer.
Chris Chambers/Getty Images

Best available small forwards:
1) Gerald Wallace, Nets
2) Nic Batum, Blazers
3) Jeff Green, Celtics
4) Matt Barnes, Lakers
5) Steve Novak, Knicks
The list of available small forwards isn't all that deep, but the man at the head of the class will have no trouble finding employment if and when he chooses to exercise his opt-out clause.
The Nets obviously thought that they would be able to retain the services of Gerald Wallace once they traded for him in March, but there is no way the 6'8" small forward ever wears the black-and-white of the soon-to-be Brooklyn Nets. With 11 seasons under his belt, Wallace may be at the stage in his career where he's willing to accept a pay cut in order to latch onto a contender.
Outside of hardcore basketball fans, Nic Batum's name doesn't resonate across the NBA landscape. It's a shame, really: the 6'8" Batum is a very versatile wing who is probably only 20 pounds (and the right situation) away from being one of the league's best players under the age of 25.
Jeff Green missed all of the 2011-12 season due to a heart condition, but if he's ready to return to action next year, he is a very solid small forward who would bolster any team's rotation. The 6'9" Green can play both forward spots and has averaged over 15 PPG twice in his brief NBA career.
Los Angeles Lakers forward Matt Barnes is not the lockdown defender of years past, but he's a solid role player who can do a bit of everything pretty well. Teams looking for a dash of veteran leadership mixed with a healthy dose of intensity should (and will) be interested in Barnes' services.
Steve Novak needs to cash in quickly: The fact that he led the league in three-point shooting this season (47.2 percent) means that some team will give him enough money this offseason so that he'll never have to work again. So despite the fact that he has never averaged nine PPG in the NBA, he will be a highly-sought after free agent, and rightly so due to his long-range marksmanship.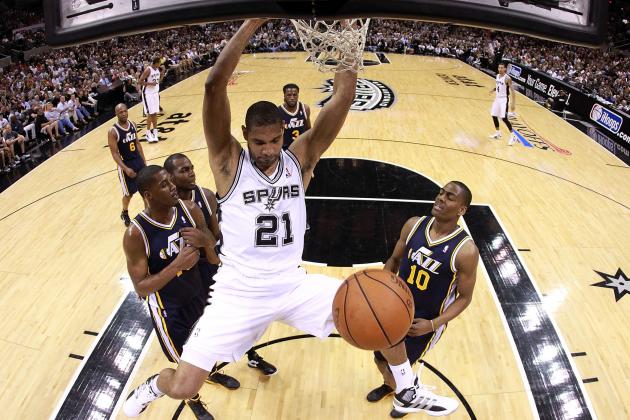 Ronald Martinez/Getty Images

Best available power forwards:
1) Tim Duncan, Spurs
2) Kevin Garnett, Celtics
3) Ersan Ilyasova, Bucks
4) Michael Beasley, Timberwolves
5) Kris Humphries, Nets
It's hard envisioning Tim Duncan in a uniform that doesn't say "Spurs" across the front. But he is a free agent, and since he doesn't seem intent on retiring soon, it could happen. And if he decides to entertain offers from teams that aren't the Spurs, nearly every NBA team will be on the phone with his agent ASAP.
Kevin Garnett is something of an ageless wonder: Not only have we seen him mature before our very own eyes, throughout that entire team, he has been an elite defender. And let's not discount the fact that he averaged 15.8 PPG and 8.2 RPG in his 17th season. He'd have to take a healthy discount to stay in Beantown—he might want to hook up with a contending team for one last title run.
Ersan Ilyasova put up the quietest 13.0 points and 8.8 rebounds per game this season. That's what happens when you play in Milwaukee. But after his performance this year, the 24-year-old probably isn't long for Wisconsin: Expect a team with a lot of cap space to make a massive play for him this offseason.
Michael Beasley is a 6'9", 23-year-old forward with a decent shooting stroke who has shown that he can put points on the board in bunches. And now that he's played the role of a good solider in Minnesota, he's that much more attractive to NBA GMs. The Lakers tried to make a deal for him this year, but he could have perhaps a dozen suitors once he hits the open market.
Google Kris Humphries' name, and you'll have to sort through a fair amount of Kim Kardashian-related links before you get to his basketball career. But the man should be best known for the fact that he has been a double-double machine for New Jersey for the past two seasons. Will his success with the Nets translate if/when he joins a team with better talent? Only time will tell.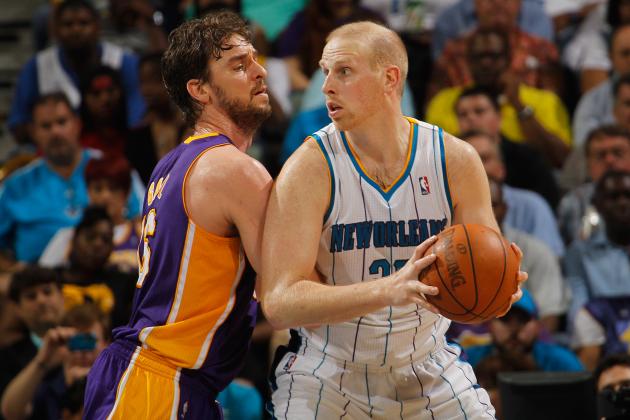 Chris Graythen/Getty Images

Best available centers:
1) Chris Kaman, Hornets
2) Marcus Camby, Rockets
3) Spencer Hawes, 76ers
4) Jermaine O'Neal, Celtics
5) Omer Asik, Bulls
In a league starved for quality centers, Chris Kaman will undoubtedly be paid well this offseason. But he shot a career-worst 44.6 percent from the field and suffered through a second straight injury-plagued season. That said, he is seven feet tall, and players with 15 and nine potential aren't exactly plentiful.
Even at 38, Marcus Camby would be a great addition for a squad looking for a defensive/rebounding presence in the middle. He won't make anywhere near the $11.2 million that he was paid in 2011-12—expect him to land with a contender for about a third of that.
Spencer Hawes' performance during the 76ers' playoff run will be vital to his prospects this offseason. While Hawes isn't an imposing figure in the low post, he is a decently-skilled offensive player who is a better-than-average passer from the pivot.
At this point in his career, Jermaine O'Neal is nothing more than a rotational player. But with a dearth of available bigs in the Association, some team that needs a decent post option will sign him to a short-term deal. That team shouldn't expect to get much more than 15-20 minutes per night, however.
Omer Asik's statistics don't wow you. But he's a pretty good defender, and in the right situation, he may blossom into a quality rebounder/banger for a team that lacks toughness in the middle. Asik made less than $2 million this season and could very well double that this summer.