The 20 Hottest Redheads in Sports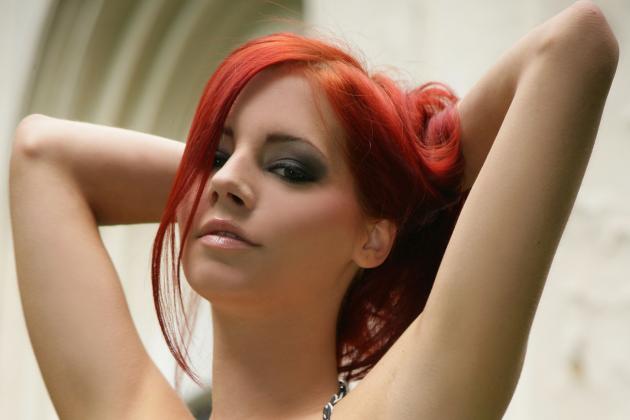 Image via UImages.org
Carice van Houten stars in Season 2 of HBO's medieval hit, Game of Thrones, playing Melisandre, a priestess and close adviser to Stannis Baratheon. Her ravishing red hair and beauteous body reminds me that redheads are sexy and deserve their place in the spotlight.
Athletes, WAGs, reporters, and superfans all have countless amounts of women who could fill one of many different lists of hotties. From blondes to legs, they all have their place in sports lists. But redheads, now that is a list I can get on board with constructing.
Whether they were born a redhead, dye their hair red, or just love to rock the red look, these women have earned the right to be called a redhead. And I have made a list of the hottest of them all.
Enjoy the 20 hottest redheads in sports. I know I will.
Begin Slideshow

»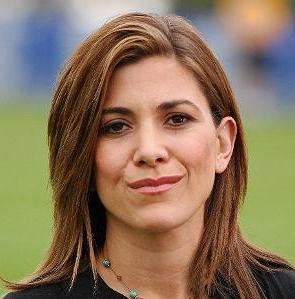 Image via thefantasyfootballguys.com
Kara Henderson does it all. She is officially a sports announcer for the NFL Network but has worked on the sidelines before and after games, interviewing athletes in the locker rooms, doing live telecasts, and also knocking out some radio work.
She is a "Jack" of all trades when it comes to NFL reporting. More like a "Jill" with a thin slice of red in her hair. I love me some red. Or is that Auburn? That is still a shade of red, my friends.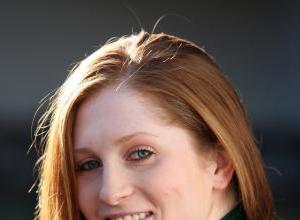 Image via drf.com
You read that correct, Rosie Napravnik is a female horse jockey. Not a disc jockey like Howard Stern, a horse jockey like...that guy in Seabiscuit.
Now, it isn't rare to see a female horse jockey, but it is rare to find one with a usable sex appeal. And she is also one of the most talented female jockey's of all time, having finished in ninth place during the 2011 Kentucky Derby, the highest finish by a woman, ever.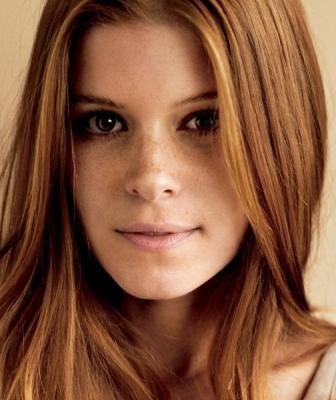 Image via Listal.com
What does Kate Mara have to do with sports?
For starters, she is the great-granddaughter of Tim Mara, former owner and founder of the New York Giants. Ever heard of them?
If that is not enough, she is also related to Art Rooney, founder and former owner of the Pittsburgh Steelers.
She also starred in We Are Marshall, a football flick. I think her credentials are clear.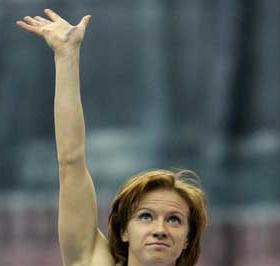 Image via iaaf.org
Svetlana Feofanova. That is one of those names that you don't ever forget. You might not know how to say it, but you will remember it.
Svetlana reminds me of how Russian athletes use to look during the Olympics—sexy and ripped. Nowadays they are so jacked up that the sexiness is lost.
Image via fangsbites.com
It is bad enough we all have to deal with the possibility that Michelle Beadle might be leaving ESPN in May, but now we have to wait and see who ESPN is going to use to replace her.
The list should include Jen Royle.
The sexy redhead does most of her work in the Northeast, mostly in Boston, and after watching The Departed for the 99th time, I can tell you that if she wants the job with ESPN, all she has to do is take it.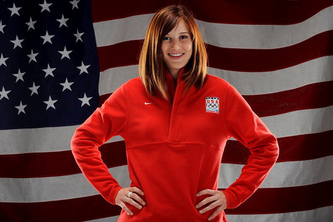 Image via KatherineReutter.net
Did you honestly think I would forget about the fabulous world of speed skating?
With their tight spandex pants and even skinnier tops, that is the one sport I make an effort to watch every four years.
Katherine Reutter is one of the younger leading ladies of the sport, and if all goes as planned, she will be bringing the USA a few golds in two years.
Nothing looks better than women in spandex wearing gold medals.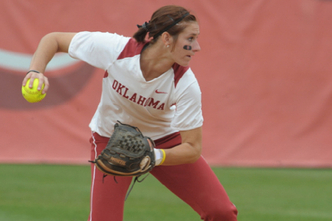 Image via frathousesports.com
Before I get all the hate mail, let me explain.
Karolyne Long does have red hair. It might not be bright red like Melisandre, but it is as red as any of the blonde haired women in the USA.
Let's face it, even these women don't remember what color hair is natural anymore.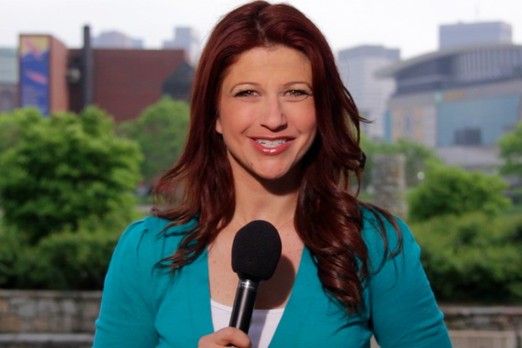 Image via dgaphotoshop.com
At the age of 38, Rachel Nichols has now worked for ESPN for almost eight years and is by far one of the sexiest and most intelligent women on the staff.
Before ESPN, she worked for a little newspaper called Washington Post. Does that ring a bell? It is the No. 1 political newspaper of the United States, as well as one of the oldest publications, having been around for almost 140 years.
Image via NYdailynews.com
Now that the MLB Network has hired Sam Ryan as a correspondent, she is slowly beginning her take-over of the entire network.
She was hired to be a correspondent but is now a studio host and a reporter making her way across all the different venues on MLB's channel. She is a viciously sexy redhead making her mark on the baseball world, and I love her.
So should you. Eventually.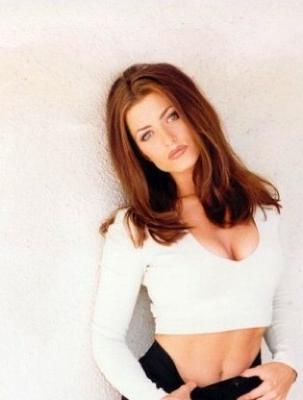 Image via nationalconfidential.com
In the early 2000's, Rebecca Grant was making a name for herself as a beautiful NFL reporter and worked her way up to co-hosting Fox's NFL Under the Helmet.
If I had my way, I would hire Rebecca Grant to host every show on my network. Why not? She brings in viewers, right?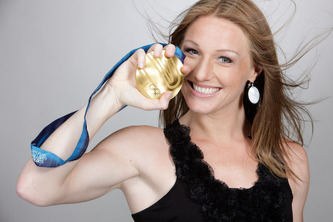 Image via Beachmetro.com
In Canada, you will not find a better female bobsledder who also rocks a gorgeous smile than Heather Moyse.
If you had to guess what other sport she played, it would take you a few attempts, and you would still not guess it.
She is a rugby player, but she doesn't just do it for a hobby, she is part of the Canadian national team and has been for a few years now.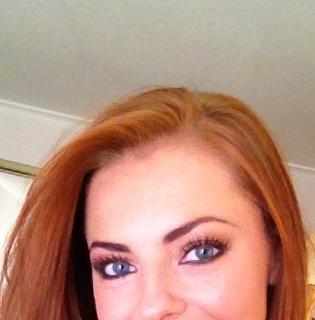 Image via bustedcoverage.com
Lauren Gardner got her start for the Denver Broncos as a member of the Broncos cheerleaders. She also doubled up and did some on-air reporting, going by the nickname Mile High Sports Betty.
Uh, is that true? The jokes are just falling from my desk as I type this. I almost can't catch up. I will just have to allow everyone else to come up with some NSFW jokes on their own.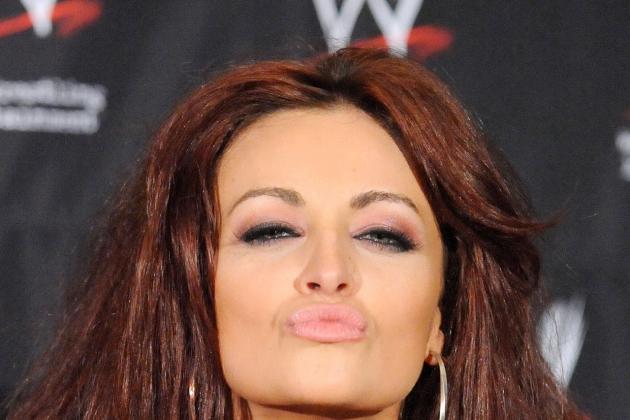 Image via stud-center.com
I used to watch wrestling. I won't lie about it. I loved it.
Do you remember the NWO? Wolfpac? Stone Cold and Vince McMahon? D-X? That was some of the greatest moments in television history. But now, wrestling is not as entertaining or even that interesting thanks to UFC. That stuff is real, so why watch fake fighting when you can watch real fighting?
Maria Kanellis gives me another reason to watch wrestling again.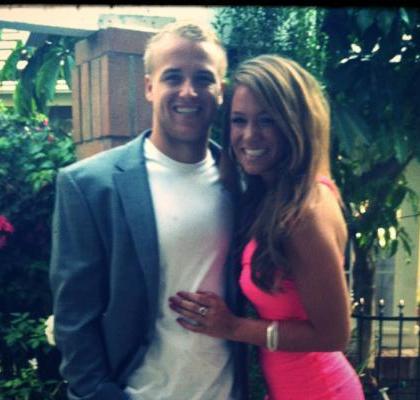 Image via lostletterman.com
Matt Barkley is going back to school for his senior season, but if he would have gone pro, we would have seen three QB's drafted in the top three slots. Now, he can spend more time worrying about college and his girlfriend, Brittany Langdon.
From this photo, no, she does not look like a redhead. I know this. But she is. If you don't believe me, it does not bother me. You can look her up—she is one of them.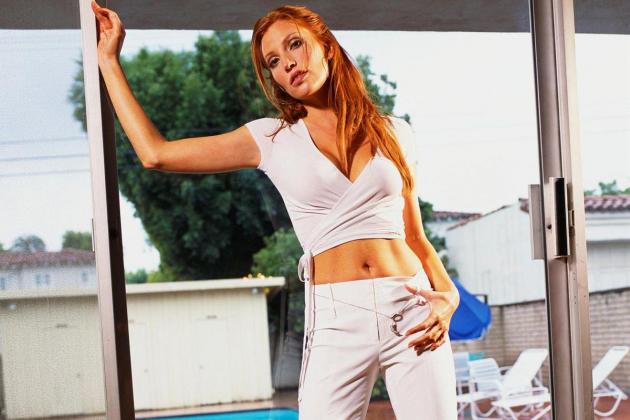 Image via go4celebrity.com
Angelica Bridges is one of the WAGs who tends to be forgotten. She has been married to Sheldon Souray, on and off, since 2003. She is still one of the hottest.
She used to star in a Las Vegas strip tease show called "Fantasy" at The Luxor hotel. Too bad you missed it, she was half-naked every night—and you could have seen it.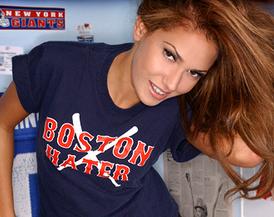 Image via flickr.com
The New York Giants are in no hurry to begin the 2012 NFL season. They are still too busy celebrating their second Super Bowl since 2007.
Reby Sky is also partying.
The redheaded sex kitten and self proclaimed Boston Red Sox hater, has become one of the nation's hottest fans in less than two years. I just can't wait to see what she comes up with in 2012.
It should be majestic.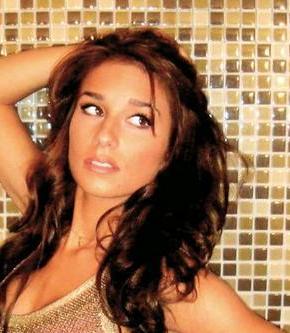 Image via Last.fm
"When You Say My Name" is Jessie James' big hit.
Have I heard it? No. Will I? No. But thankfully, this is not about her music. This is all about her red hair. Even if it she wasn't born with it, the hair is still red enough for me.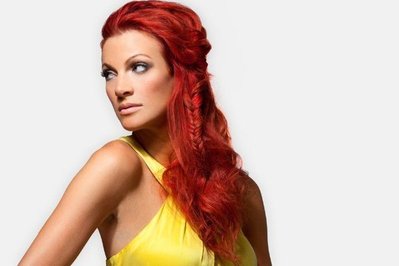 Image via poptower.com
If you have no idea who Kendra Andrews is, here is a hint: She is related to a big name for ESPN that shares the last name. Got it yet?
Yep. She is Erin Andrew's sister. But I know her as the sexy redhead from Step it Up 3-D. Did you not see that spectacular flick?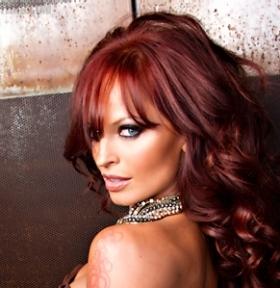 Image via impactwrestling.com
Have you seen a hotter redhead in wrestling than Christy Hemme? Do you even remember anyone close to her beauty in any way?
Christy Hemme is the clear cut winner of hottest redhead in sports. That is, until the next woman became a WAG...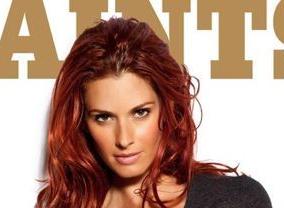 Image via larrybrownsports.com
When Evan Longoria tweeted about being in a relationship with Jaime Edmondson, my head exploded.
I could now consider her a WAG. No longer do I have to fake a reason to use her in my article—he just gave me a clear cut reason.
And yes, she is the hottest redhead in sports. Fact.